If you're new to Medicare, you may not yet be familiar with all of its ins and outs. For example, did you know that Medicare won't pay for extended hospital stays? That's just one of many Medicare coverage gaps that most seniors aren't aware of. And if you aren't aware of it when it sneaks up on you, it could cost you tens of thousands of dollars or more in out-of-pocket medical bills. But don't worry – there's a way to avoid these expenses and protect your life savings from devastating medical bills. We're going to talk about them today.
Facts and Figures
There are 7,688 senior citizens living in Kailua right now

There are 2 hospitals in the Kailua area where seniors can get emergency and/or in-patient care

45% of Hawaii seniors have a Medicare Advantage plan

2% of seniors have a Medicare Supplement (Medigap) plan

Which leaves 53% of seniors potentially uninsured or underinsured against costly Medicare coverage gaps!
Here's the thing most people don't realize about getting older: it's not necessarily the serious diseases that will cost you the most money. It's the long-term, chronic diseases that will secretly come for your life savings. Something as seemingly innocuous as a little joint pain can eventually develop into chronic arthritis which hurts every time you move. Your mobility, independence, and quality of life will start to decrease if you don't get proper medical treatment for it. And with seniors living longer and longer these days, getting that treatment becomes increasingly more expensive over time. Below we have a snapshot of how prevalent most of these chronic ailments currently are among Kailua seniors.
| | |
| --- | --- |
| Disease | Prevalence in Kailua |
| Arthritis | 22% |
| High Blood Pressure | 29% |
| Coronary Heart Disease | 6% |
| Diabetes | 11% |
| Kidney Disease | 2% |
Healthcare Costs in Kailua, HI
But unlike most types of cancer, you could be trying to manage the symptoms of your chronic diseases for years or even decades after you get diagnosed. And this will definitely add up over time. Most of the conditions in the graph below require multiple approaches, including things like prescription drugs, physical therapy, and regular testing both at home and in the doctor's office. Most seniors living on a fixed income can't afford to pay for all of these expenses 100% out of pocket on their own. The Medicare system is designed to help make sure that they don't have to pay for the vast majority of these expenses – but those costs which Medicare doesn't pay for can get truly disastrous if left unchecked.
| | | |
| --- | --- | --- |
| Disease | Prevalence in Kailua | Annual Cost of Treatment |
| Arthritis | 22% | $291 |
| High Blood Pressure | 29% | $354 |
| Coronary Heart Disease | 6% | $8,626 |
| Diabetes | 11% | $2,163 |
| Kidney Disease | 2% | $8,209 |
Medicare Advantage Savings in Kailua, HI
One way Kailua seniors choose to protect themselves from Medicare coverage gaps is through a Medicare Advantage plan. It is also sometimes referred to as Medicare Part C in Hawaii. But one thing most people don't know about Medicare Advantage is that it is not run or administered by the federal government. A private insurance company handles your benefits, your claims, and all of the technical stuff; the government just approves the plan and pays a large chunk of the monthly premium on your behalf. Because of this, some Medicare Advantage plans can cost as little as $0 per month for qualified seniors.
Of course, most Medicare Advantage plans don't just replace Medicare Parts A and B. Many of them give you the option to purchase additional coverage which can help protect you from the coverage gaps in Medicare Parts A and B. This will likely make your monthly premium more expensive, but if you're one of the lucky seniors who's getting your Medicare Advantage at a low or no monthly premium to begin with, this shouldn't put you too far out. You will, of course, still be expected to pay for things like coinsurance, co-pays, and other shared expenses between you and your health insurance provider. But it can still end up costing you less than paying for medical expenses completely out-of-pocket if those expenses fall through the gaps of Original Medicare coverage.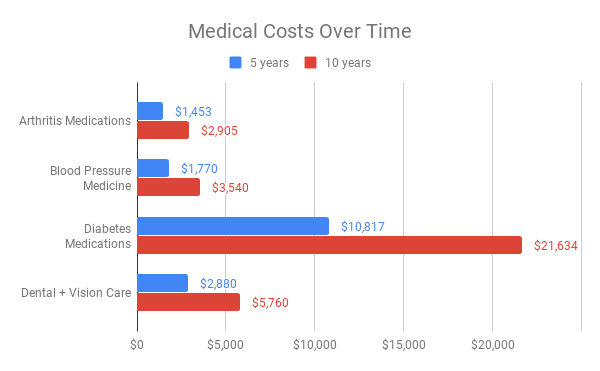 There's one extra thing you should know about Medicare Advantage that sweetens the deal for a lot of seniors: these policies allow you to purchase extra special coverage which most Medicare supplements don't. If you want, you will likely have the opportunity to add vision, dental, and/or prescription drug coverage to your Medicare Advantage policy. This gives you the advantage of managing all of your medical care under one plan with the same company – other supplement policies won't allow you to do this. On the other hand, purchasing more coverage will make it more expensive. And your Medicare Advantage provider may limit the different optometrists, pharmacies, and/or dentists you are allowed to visit. It's up to you to figure out whether or not the trade-off is worth it.
Medicare Supplement (Medigap) Savings in Kailua, HI
Medicare supplement ("Medigap" for short) policies work a little bit differently – but they can still save you a good deal of money, especially when it comes to gaps in Medicare part A. Serious chronic conditions like coronary heart disease and kidney disease can end up costing you tens of thousands of dollars or more in hospital stays and inpatient treatments. But up to a certain point, long hospital stays and even blood transfusions aren't covered by Original Medicare. So you'll have to have some sort of supplemental coverage to pull up the slack or face paying staggering medical costs out-of-pocket.
Medigap plans are standardized and identical regardless of which state you live in. If you purchase Plan B in Hawaii, you can take it with you anywhere you go in any other state. And if you get a plan with a foreign travel benefit, you can take it even further than that! Plans A, D, K, and L are some of the most affordable plans because they mainly focus on the coverage gaps inherent in Medicare Part A. These expenses usually pertain to hospital costs. Plans B, C, D, F, G, M, and N are usually a little pricier, but that's because they also take care of some or most of the coverage gaps in Medicare Part B. Medicare Part B typically helps you pay for medical care outside of the hospital – including doctor appointments, outpatient treatment, medical supplies, and the like.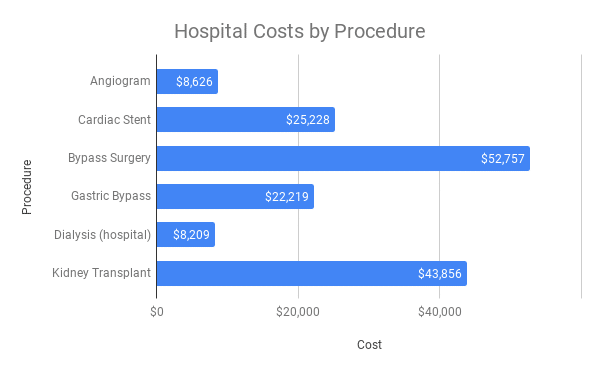 As with most things in life, especially when it comes to insurance, you will save the most money on your monthly premiums by purchasing the least amount of coverage. But this could backfire in the future if you underestimate your medical needs. Purchasing a comprehensive plan like Medigap Plan F will protect you from almost all of the gaps in Original Medicare coverage, including things like coinsurance on hospice care, foreign travel, and a majority of the cost of your part B deductible. But Plan F is going to get phased out by the end of 2020 and the next most comprehensive plan – Plan G – will be your best bet after that. The difference between the two is the amount of your part B deductible that your Medigap insurance policy will cover. So if you are worried about your part B deductible and you want a Medigap policy, you better act fast!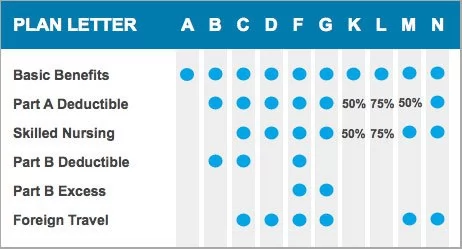 One of the potential drawbacks about Medigap is that you cannot add vision, dental, or prescription drug coverage directly to your Medicare supplement insurance plan. For that, you will have to enroll in Medicare Part D prescription drug coverage and you will have to shop around locally for private vision and/or dental insurance providers. But you may have more options to choose from since you won't have to limit yourself to a specific medical network like you would with Medicare Advantage. Our advice is to shop around for age-specific discounts targeted at senior citizens like you for the best deal.
Kailua, HI is a wonderful place to live. but it's not always the most wonderful place to get medical care, especially given the somewhat higher medical costs which the area is known for. If you want to avoid falling victim to higher regional medical prices near you – especially when those prices come from unexpected medical bills due to Medicare coverage gaps – you need the right Medicare supplement insurance policy. And we would be more than happy to help you find answers to your questions so that you can make a smart decision as a consumer.