Are you recently retired, and trying to get your Medicare sorted out? The sooner you can get it done, the better. You may still be relatively young and healthy at the moment, but you will eventually run into medical costs that aren't covered thanks to the coverage gaps in Medicare Parts A and B. When that happens, it could cost you tens of thousands of dollars in unexpected medical bills if you weren't careful. But we have some great information here on this page that you can use to protect yourself and your savings from these expenses.
Facts and Figures
There are 2,556 senior citizens living in Fairbanks right now

There are 4 hospitals in the Fairbanks area where seniors can get emergency and/or in-patient care

1% of Alaska seniors have a Medicare Advantage plan

12% of seniors have a Medicare Supplement (Medigap) plan

Which leaves 87% of seniors potentially uninsured or underinsured against costly Medicare coverage gaps!
What's the difference between a chronic disease, and something like cancer? The difference is that you can make cancer go away if you're fortunate. For chronic conditions, even if you can get the best medical care and have all the money in the world, you can't make them go away. Some of the most common chronic diseases in Fairbanks are outlined in the chart below. High blood pressure seems to be the most common, with arthritis a close second. Diabetes also has a strong presence, which is slightly higher than normal compared to cities with similarly-sized populations.
| | |
| --- | --- |
| Disease | Prevalence in Fairbanks |
| Arthritis | 22% |
| High Blood Pressure | 31% |
| Coronary Heart Disease | 6% |
| Diabetes | 11% |
| Kidney Disease | 3% |
Healthcare Costs in Fairbanks, AK
The toughest thing about chronic disease is how sneakily your medical expenses can increase over time. First you're on one generic prescription drug, then you have to add two or three more, then you suddenly need a brand name drug and a minor surgical procedure…before you know it, costs add up. And if you don't have the right Medicare supplement insurance to cover them, those costs could be coming 100% out of your pocket. If things get too expensive and spiral out of control, it could come out of your life savings. It's not uncommon for some seniors to spend their golden years in the poor house due to unexpected medical costs that weren't covered by Medicare.
| | | |
| --- | --- | --- |
| Disease | Prevalence in Fairbanks | Annual Cost of Treatment |
| Arthritis | 22% | $291 |
| High Blood Pressure | 31% | $354 |
| Coronary Heart Disease | 6% | $9,860 |
| Diabetes | 11% | $2,163 |
| Kidney Disease | 3% | $8,687 |
Medicare Advantage Savings in Fairbanks, AK
Unfortunately, Medicare Parts A and B have a few flaws. They have coverage gaps which, if you don't protect yourself by purchasing a Medicare supplement insurance policy, could wipe out your life savings in a single diagnosis. One of the Medicare supplement insurance policies available for purchase right now that offers such protection is known as Medicare Advantage. Seniors often get this confused with Original Medicare; but they are two very different things. Medicare Advantage is a private health insurance policy offered by a private company. purchasing one effectively replaces your federal Medicare benefits. But by law these insurance policies must offer you at least the exact same benefits as Medicare Parts A and B. If you aren't getting at least that, then your insurance provider is breaking the law.
With a Medigap policy, you would basically have to sign up for Medicare Part D in order to get financial assistance with your prescription drugs (but More on that later). with Medicare Advantage, on the other hand, you will likely have an option to add prescription drug coverage to your plan at little to no cost. Depending on the type of prescription drug coverage they offer, this has the potential to save you thousands of dollars on your medications. But if you don't take very many medications, this might not give you any immediate financial benefit. It could, however, benefit you overtime if you end up with a diabetes diagnosis or a similar element which requires lots of pharmacological intervention.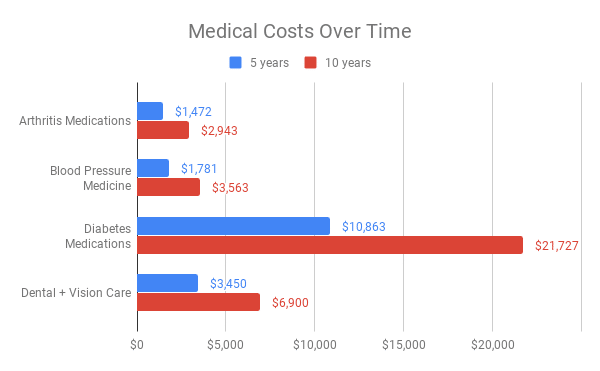 The three most popular coverage add-ons for Medicare Advantage are, in fact, vision, dental, and comprehensive prescription drug coverage. You can't get any of these options added on to a Medigap policy. And we'd like to point out that comprehensive prescription drug coverage, depending on your plan, could offer better coverage than Medicare Part D under Medigap. Medicare Part D has a "donut hole" coverage gap where only 75% of your prescription costs are covered if you exceed a certain limit, yet still fall short of catastrophic coverage qualifications. Your Medicare Advantage plan may have something similar, or it might not. You'll have to talk to your Medicare Advantage insurance agent if you have specific and expensive prescription needs.
Medicare Supplement (Medigap) Savings in Fairbanks, AK
If Medicare Advantage it doesn't sound right for you, then you might want to think about purchasing a Medigap policy instead. Unlike Medicare Advantage, Medigap doesn't get rid of your Medicare benefits and replace them with different coverage; it supplements the gaps in Medicare Parts A and B coverage only. So when you would normally be hit by a coverage gap and have to pay out-of-pocket, your Medigap policy will pay most or all of the costs instead, shielding you and your savings from those expenses.
Medigap plans can be divided into two groups: plans that focus on Medicare Part A, and plans that focus on Medicare Parts A and B together. Plans A, D, K, and L focus almost exclusively on your Part A coverage gaps, with only Plan D stepping outside that area to offer a foreign travel benefit. Part A gaps are some of the most costly gaps because these are your hospital-related expenses like excess blood transfusions or extended hospital stays. Medical expenses from Part A coverage gaps are some of the most devastating for retired seniors who are on a fixed income – which is why it's so important to get the right supplement insurance before it's too late.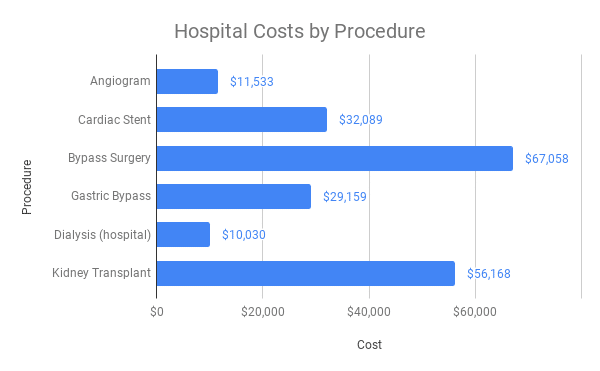 Medigap Plans B, C, F, G, M, and N, on the other hand, tend to cost a little more. But this is because they offer more in return. They offer varying degrees of coverage for the Medicare Part B coverage gaps, These gaps include costs like excess charges, coinsurance, co-pays, your Medicare Part B premium, and more. These expenses are typically associated with outpatient care, so you will run into them more frequently. And they may not seem very expensive at first, but small charges on a frequent basis can add up over time. The most comprehensive plan currently available is Plan F. But it will no longer be available for sale after the end of 2020. You can purchase the plan now and get grandfathered into those benefits for as long as you can afford to maintain your policy premiums; or you can look at a plan like Plan G or Plan C if you won't qualify for a Medicare supplement insurance plan until after the beginning of 2021.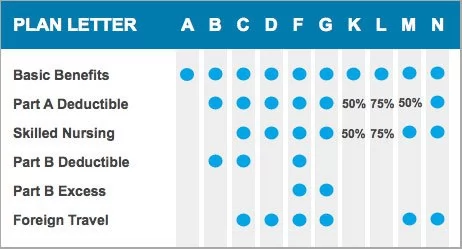 But what if you need something like vision insurance, or dental? Or prescription drugs? You won't be able to get those things from Medigap. But you will be able to get them from other providers. You'll most likely have to find private insurance coverage for vision and dental, but local providers tend to be fairly affordable and may even offer age-related discounts. Medicare Part D is a federal prescription drug coverage program, but it has a "donut hole" coverage gap which may cost you a pretty penny if your prescriptions get too pricey. So be careful with that while you are shopping around.
You have many different important factors to consider when you're trying to decide on the right insurance policy for supplementing your Medicare. Cost is a factor, ease-of-use is another, and your overall medical needs will be the biggest driving factors in your decision. If you're still unsure as to what exactly you need, please call us. We have knowledgeable experts standing by who are waiting to hear from you. With our help, you can find an affordable and effective Medicare Supplement Plan in no time!
| | | | |
| --- | --- | --- | --- |
| Medigap Plan | Minimum Monthly Premium | Maximum Monthly Premium | Average Estimated Monthly Premium (Part B Premium Included) |
| Plan A | $90 | $224 | $293 |
| Plan B | $142 | $266 | $340 |
| Plan C | $164 | $346 | $391 |
| Plan D | $173 | $288 | $366 |
| Plan F | $166 | $302 | $370 |
| Plan F (high deductible) | $45 | $92 | $204 |
| Plan G | $172 | $295 | $369 |
| Plan K | $69 | $134 | $237 |
| Plan L | $120 | $189 | $290 |
| Plan M | $142 | $239 | $326 |