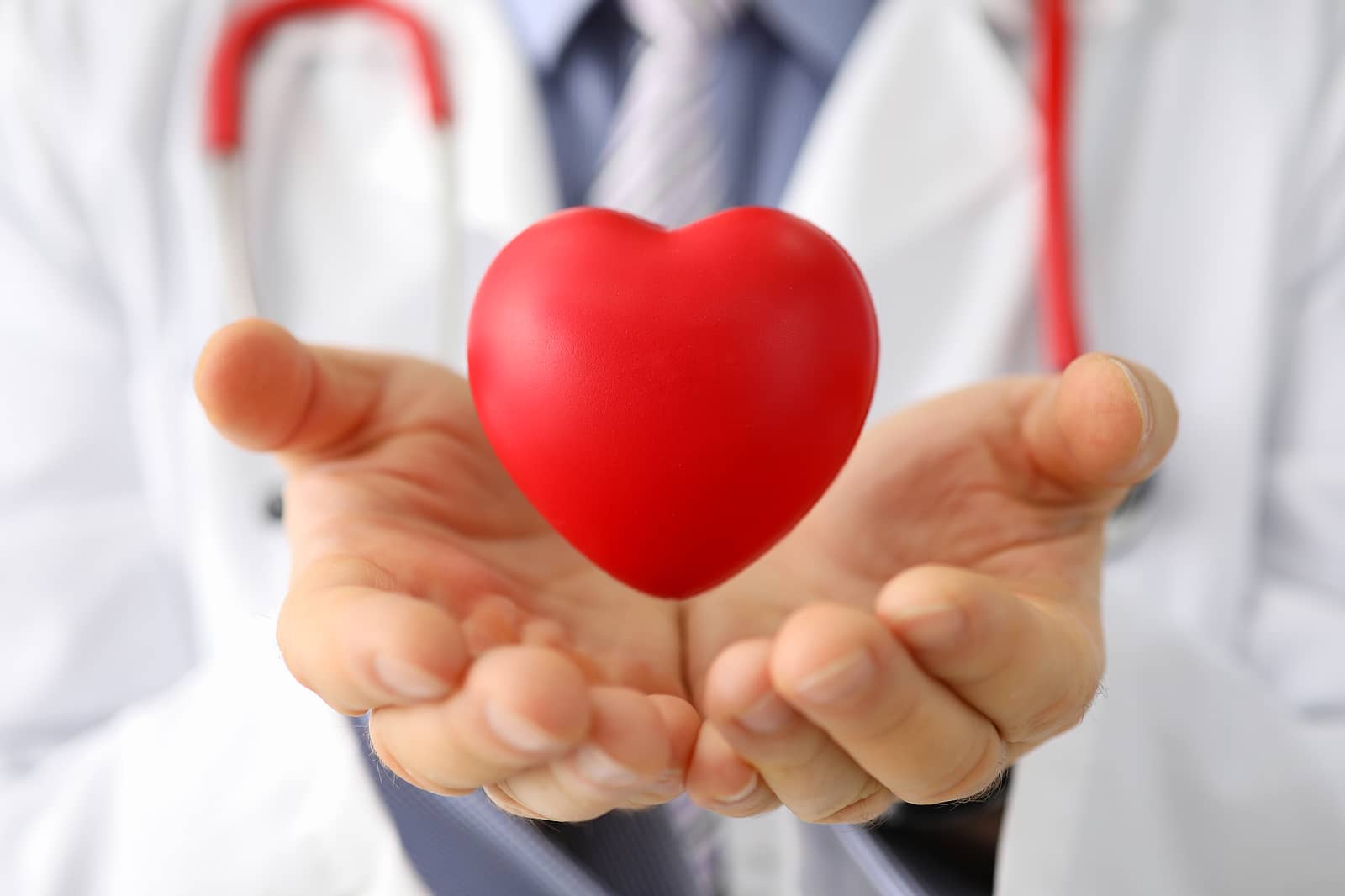 It's no secret that keeping your heart healthy is essential to living a quality life. Yet, heart disease is the leading cause of death for Americans. It affects nearly half of Americans and kills about 647,000 every year.
So while it's up to you to help keep that blood-pumping organ in tip-top shape, knowing if your Medicare coverage also supports you in this endeavor is crucial.
Medicare coverage for heart-related conditions
The good news in this regard is Medicare covers heart-related conditions, heart diseases, preventive treatments, and screening to detect and treat health-related issues early and keep the heart working as well as possible. But that doesn't mean Medicare itself is absolutely free.
Part A (inpatient) coverage for cardiovascular disease
Part A covers your hospital stays if you're admitted due to cardiovascular disease. Reasons for admission to a hospital for cardiovascular issues can range from heart attack and surgery to uncontrolled hypertension issues.
Part A handles inpatient hospital and skilled nursing services. If admitted into the hospital for cardiac problems or concerns, you'll be responsible for the Part A deductible.
The deductible is $1,600. Depending on the length of the stay, it's possible to have coinsurance or co-pays that are your responsibility.
Inpatient hospital coverage can include prescriptions administered in the hospital, equipment, tests, nursing care, an operating room, therapies, and a semi-private hospital room. You can speak to your healthcare provider to determine if you qualify for chronic care management.
Part B (outpatient) coverage for cardiovascular disease
Part B handles preventative and outpatient services to identify, prevent, and treat cardiac events. Preventive services are covered at no cost. More routine heart procedures are being completed in an outpatient setting every year.
Blood pressure, aneurysm, and cholesterol screenings are all examples of preventative tests.
Examples of outpatient services include the following:
Stents
Angioplasties
Cardiac catheterization
Scans
Echocardiograms
Ablations
Depending on the severity, some of these services could be recommended in an inpatient setting. As mentioned above, preventative services are covered 100%, but diagnostic services and treatments will have cost-sharing. Once you meet the Part B deductible, typically, you will pay 20%.
Medicare Supplement coverage for heart conditions
Medigap plans supplement your Original Medicare. Since a Medicare Supplement plan is additional insurance to your Medicare, it'll cover anything Medicare covers. The advantage is that your Medigap could pay most of your Medicare cost-share.
Your costs on a Medicare Supplement will be little or nothing when you have a procedure or treatment.
The cost of Medigap plans comes at a premium. A Medicare Supplement with Medicare will give you the most comprehensive coverage for your medical needs.
Medicare Advantage coverage for heart conditions
Medicare Advantage is another way to receive your Medicare benefits. They are required to cover everything that Original Medicare covers. Instead of paying Medicare's deductibles, copays, coinsurance, and excess charges, you'll have to pay the co-pays and deductibles of your chosen plan.
The costs will be lower on a Medicare Advantage plan in many cases.
Unlike Original Medicare, your advantage plan will cap your expenses on how much you can pay per year for medical services.
Like Medicare, your cost may vary between the procedure and where the service is performed, and preventative screenings are still covered at 100%.
You'll have restrictions on what doctors and facilities are in the plan's network. Medicare Advantage may have you try lesser-cost treatments before approving more expensive procedures.
Another thing to consider is whether a Medicare Advantage or Medigap plan would suit you.
How Medicare Part D covers heart conditions
Typically, you're taking prescription drugs if you have a cardiac condition. Parts A and B cover prescription drugs for maintenance. Part D coverage will handle your prescriptions. You can get prescription coverage from either a stand-alone Part D drug plan or from a Medicare Advantage plan that includes drug coverage.
Medicare will cover cardiac medications such as cholesterol-lowering, diuretics, beta-blockers, anticoagulants, and ACE inhibitors. A stand-alone drug plan premium will be about $31.50 a month and vary depending on where you live. You should check your prescriptions against the plan formulary and select the best plan that covers your prescriptions.
Medicare coverage for cardiovascular disease screenings
Medicare covers cardiovascular disease screenings every five years at no cost. The screening tests are used to detect heart disease early on and measure blood fat, otherwise called lipids, cholesterol, and triglyceride levels. Taking advantage of Medicare preventative screenings is crucial to ensure you are protecting one of your most important organs.
Medicare coverage for heart monitoring and testing
Medicare covers critical testing and cardiovascular blood screening every five years. The preventative screenings will include triglycerides, cholesterol, and lipid level testing.
These screenings will help determine if you have conditions leading to heart disease and complications. The cardiovascular screening will be free if your healthcare provider is a participating Medicare provider.
Medicare coverage for defibrillators
If you have been diagnosed with heart failure, Medicare could potentially provide coverage for an implantable automatic defibrillator.
Part A will cover the procedure if it is conducted as an inpatient service in a hospital. Medicare Part B will cover the surgery if it is done in a hospital on an outpatient basis or another outpatient location.
Medicare coverage for cardiac rehabilitation
Part B provides coverage for comprehensive rehab programs if you have had one of the following conditions:
Heart attack within the last 12 months
Coronary artery bypass surgery
Stable angina
Heart valve repair or replacement
Coronary angioplasty
Coronary stent
Heart or heart-lung transplant
Stable chronic heart failure
Additionally, Medicare Part B covers intensive cardiac rehabilitation programs in a doctor's office or hospital outpatient setting, which are more comprehensive than standard cardiac rehabilitation programs.
Medicare coverage for behavioral therapy
Behavioral cardiovascular therapy can reduce one's likelihood of developing cardiovascular disease. During therapy, your physician could advise you on using aspirin, measure your blood pressure, and provide you with nutritional advice.
Medicare Part B provides an annual cardiovascular behavioral therapy visit with a primary care physician or another qualified primary care practitioner in a primary care setting.
FAQs
Does Medicare cover cardiac ablation?
Yes, Medicare takes care of cardiac ablations under Part A.
Will Medicare Cover Heart Stents?
Medicare will only cover heart stents with embolic protection. Medicare covers carotid artery stenting in facilities meeting the minimum standards CMS set forth.
Does Medicare cover heart monitors?
Part B covers heart monitors as durable medical equipment.
Does Medicare cover AFib catheter ablation?
Medicare will cover catheter ablations under Part A for AFib.
Does Medicare cover stress tests?
Yes, Medicare will cover both nuclear and exercise stress tests. The healthcare provider must order the nuclear stress test to diagnose or rule out an illness.
Does Medicare cover lipid panels?
Yes. Medicare covers lipid panels every five years.
Does Medicare cover cardiovascular behavior therapy?
Medicare covers an annual cardiovascular behavioral therapy visit.
Does Medicare cover open-heart surgery?
Medicare covers medically necessary open-heart surgery. In addition, Part A covers both Cox-Maze open heart surgery and Mini-Maze surgery.
Does Medicare cover heart bypass surgery?
Medicare will cover heart bypass and triple bypass surgeries. Both are life-saving procedures.
Does Medicare cover heart transplants?
While it won't cover it in full, parts A & B provide coverage under certain conditions should you find it medically necessary to have a heart transplant.
How to protect your heart health on Medicare
Your heart is arguably the most important organ in your body. There's no reason to leave anything to chance regarding it. Although Medicare will cover a lot regarding your heart, it won't be everything to prevent out-of-pocket expenses.
To avoid leaving your wallet vulnerable, consider getting a Medicare Supplement plan to fill in your coverage gaps. If you do not know how to take this next step, you have nothing to worry about.
Our licensed insurance agents can go over all your options with you. They are experts, and their assistance is free of charge to anyone seeking this information.
All you need to do today is give us a call or fill out our easy online rate form. You can see rates and connect with an insurance agent licensed in your area.