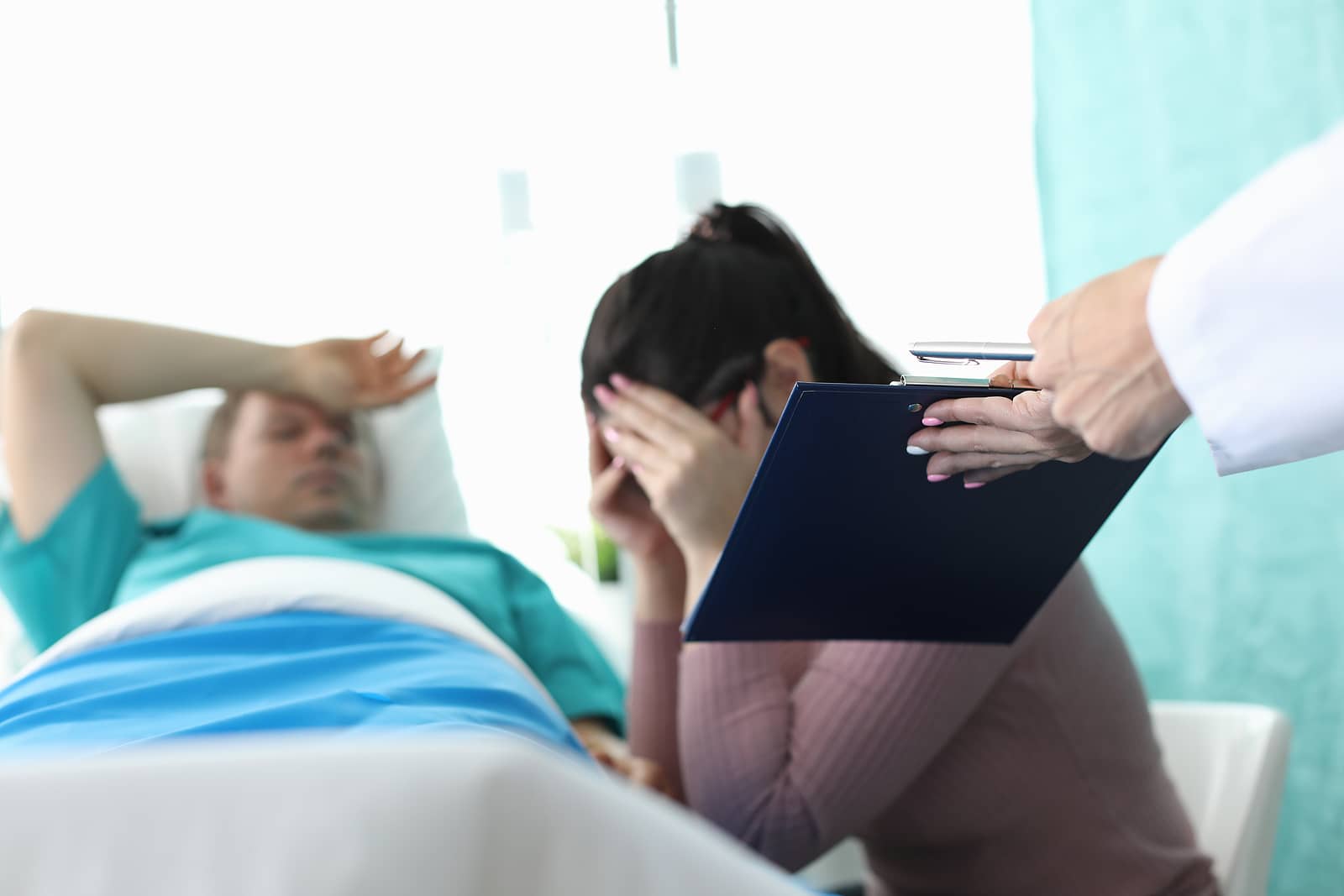 Medicare is a very stable form of health insurance. It's meant for beneficiaries 65 or older and people with disabilities to use indefinitely. Yet several circumstances, both within your control and out, can cause you to lose all or part of your Medicare coverage.
The good news is that even if you lose your Medicare, there are many ways to regain your Medicare benefits. Or find good health insurance to replace it.
How You Can Lose Your Medicare Benefits
You can lose Medicare coverage through your own actions
You can also lose Medicare for reasons outside of your control, like recovery from disability or an insurance provider deciding to change or discontinue a plan.
After losing Medicare coverage, you can re-apply sooner than the open enrollment period if you've experienced a qualifying life event.
If you can no longer qualify for Medicare, other healthcare options may be able to fill the gaps in your healthcare.
What Can Cause You to Lose Your Medicare Coverage?
After you get Medicare, losing your health coverage is still possible. Recovering from what qualified you for Medicare will result in a cessation of services. For people with End-Stage Renal Disease, for example, Medicare coverage ends a year after you end dialysis treatments or three years after a kidney transplant.
If you recover from a disability that qualified you for Medicare, services may also end. Below, we'll explain some circumstances that can result in a loss of Medicare coverage.
Failure to Pay for Premiums
Falling behind on payments is an easy way to lose Medicare coverage. Everyone on Original Medicare must pay a monthly premium for Part B. If you haven't paid Medicare taxes for 40 quarters or more, you will also pay premiums for Part A.
Failure to make your premium payments for a month will result in a second notice. This notice will give you a deadline by which you must make your payment. Not doing so will result in a delinquent notice.
Continuing not to pay your premiums on the 25th day of the month means your Medicare coverage can be discontinued. This includes your Medicare Advantage, Medicare Supplement, and Medicare Part D coverage, which you cannot receive without Original Medicare.
Medicare Fraud or "Disruptive Behavior"
Trying to defraud Medicare in any way will get your coverage taken away. For example, if you let someone else use your Medicare card, you can lose coverage.
You may also lose coverage for "disruptive behavior," which varies from plan to plan but will be defined by your insurance company. Generally, it means substantially interfering with your plan's ability to render services. It does not have to do with the use of medical services or whether or not you're listening to your doctor's advice.
Lying on Your Plan's Application
Should you attempt to decrease the prices of your premiums by providing dishonest information on your Medicare application, you could lose your coverage when a provider investigates these claims. Dishonest information includes falsely claiming you have a lower income or that you're a nonsmoker.
Moving Outside of Your Coverage Zone
Some parts of Medicare coverage are region-dependent. Particularly Medicare Advantage and Medicare Part D, which private insurance companies with provider networks sell.
The good news is, if you lose any part of your Medicare coverage from moving to a new zip code, you qualify for a Special Enrollment Period that will allow you to sign up for a Medicare plan using your new residence.
When You No Longer Have Qualifying Disability
For people who qualified for Medicare based on disability, recovery from that disability can result in a loss of coverage. However, returning to work doesn't mean your Medicare coverage will end.
In fact, so long as Medicare determines you have not recovered from your disability, you can continue to receive Original Medicare for 93 months with free premiums for Part A after your initial work trial period of 9 months. Following that, you can continue to purchase Part A and Part B.
Your Plan Was Changed or Discontinued
The insurance company itself could shut down, resulting in the loss of your Medicare plan. However, losing Medicare due to changes within the providing insurance company will qualify you for a Special Enrollment Period. This will allow you to change plans and regain coverage quickly.
When Can I Re-Enroll in Medicare?
If you lose Medicare coverage, you can re-enroll for Original Medicare. Besides the Initial Enrollment Period for beneficiaries, the General Enrollment Period lasts from January 1st to March 31st every year. Signing up during the GEP will allow your coverage to begin July 1 of that year.
You will need a Special Enrollment Period to sign up for Medicare coverage outside of these two times. You can only get a Special Enrollment Period if you have experienced a Qualifying Life Event.
Alternatives to Medicare
Even if you lose Medicare benefits, that doesn't mean your health insurance situation is hopeless. Several alternatives to Medicare provide excellent health insurance. Some major groups are Medicaid, the Children's Health Insurance Program, and private health insurance.
Medicaid
Medicaid is a joint program between state and federal governments that provides health insurance coverage to low-income families or individuals. Exact coverage varies by state, but common coverage includes doctor's appointments, hospitalization, custodial care, and long-term medical care.
A household's modified adjusted gross income (MAGI) determines eligibility. If it is below 100% to 200% of the federal poverty level, you can receive Medicaid if you are also disabled, pregnant, a child, or above the age of 65. Those whose income falls below 138% of the federal poverty level may be eligible even as abled adults.
CHIP
CHIP, or the Children's Health Insurance Program, is state-run insurance designed to provide affordable health insurance to children (and in some states, pregnant women) whose household incomes are too high to qualify for Medicaid.
While eligibility requirements vary from state to state, they are also based on household-modified adjusted gross income. If you apply for Medicaid, you will also be notified whether you or your children qualify for CHIP. As with Medicaid, coverage types aren't uniform across all states, but some coverages are common to all states.
If you were to lose CHIP, you'd be given a Special Enrollment Period to choose new coverage.
Private Health Insurance
Private health insurance encompasses all insurance that federal and state governments do not administer. It is one of the most flexible and varied insurance types regarding coverage benefits and eligibility requirements.
Private insurance can include workplace health insurance, Marketplace plans, or local Medicare Part D and Medicare Advantage plans.
Remember that certain healthcare plans, like short-term plans or catastrophic coverage, may not offer the benefits listed under the Affordable Care Act.
How to Get Help When You Lose Your Supplemental Medicare Coverage
If you had either a Medicare Advantage, Medigap, or Part D plan and lost it, we can help. Give us a call or complete our online form to see plans available in your area. We can help determine if you're eligible for a Special Enrollment Period or if you need to wait until the next Annual Enrolment Period to sign back up.m