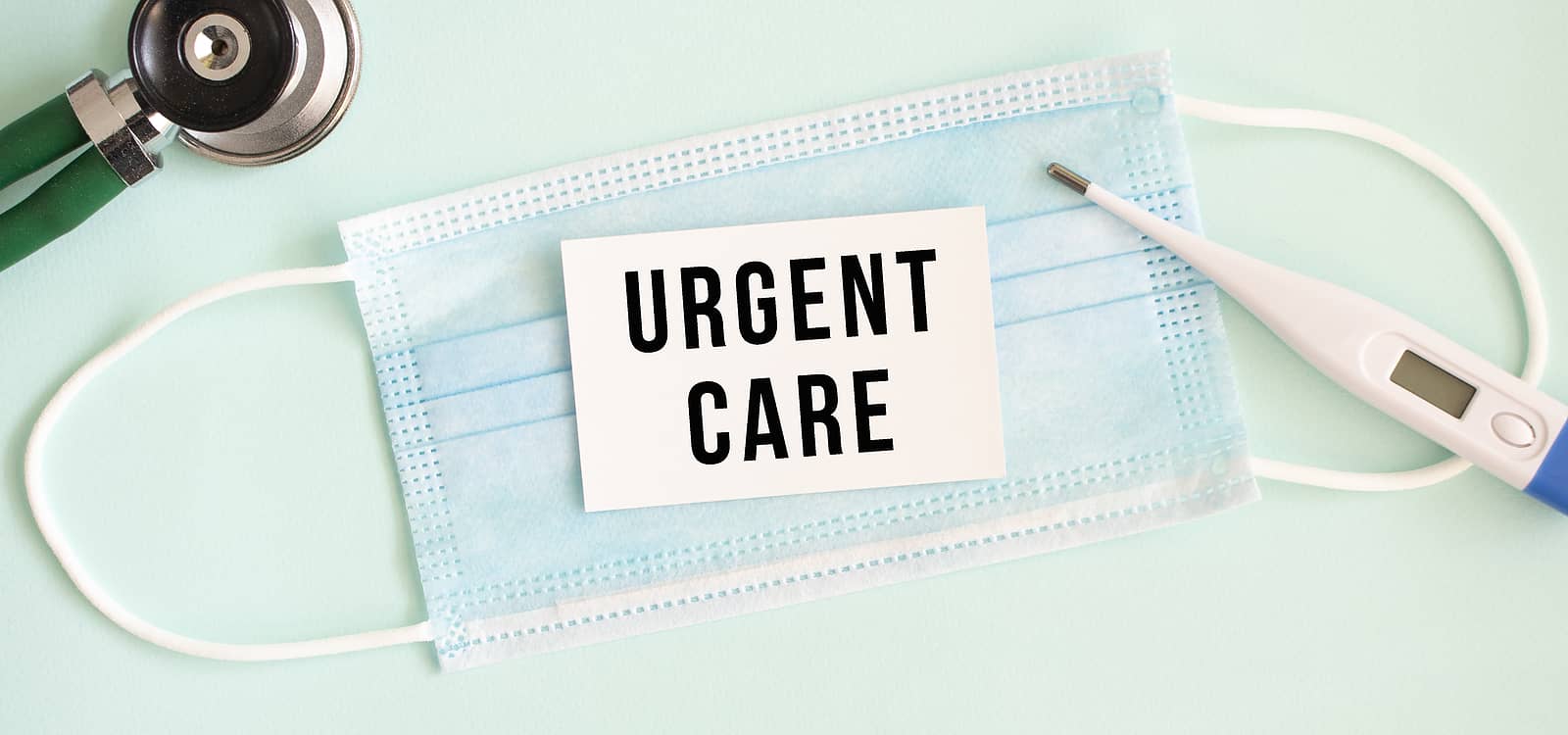 When you get sick or hurt suddenly and unexpectedly, it can be difficult to know whether or not your health problem needs emergency treatment. For people who are unsure, urgent care centers exist.
Best of all, they're usually much cheaper than visiting an emergency room. But most beneficiaries wonder: does Medicare cover them? We will answer many of your Medicare-related urgent care questions below if you keep reading.
Medicare and urgent care facilities
Urgent care facilities are there to help with acute health problems which need immediate treatment but are not life-threatening. They help you feel better sooner rather than later if you have a sudden health problem that cannot wait for an appointment with your primary care provider.
If you think your health affliction is life-threatening, dial 911 and head to the nearest emergency room. But it can be difficult to know your health problem's severity (more on that later), so it's often a tough choice.
On the other hand, an emergency room has many medical experts, equipment, and medications designed to quickly and effectively mitigate life-threatening health problems.
But this type of care isn't cheap, as one might imagine. Going to Urgent Care first is obviously the preferred option if you're worried about your health care costs. But if you have at least Medicare Part A, you have hospital benefits that will protect you from most out-of-pocket expenses should you end up in the ER.
Does urgent care take Medicare?
The good news is that, yes, Medicare does, in fact, cover visits to urgent care. These services are covered under Medicare Part B because they fall under the same category as primary care doctor visits or outpatient services. But that doesn't mean that you can get urgent care for free. There are still certain cost-share expenses, co-pays, and coinsurance you will need to pay for getting that type of healthcare.
If you're using Original Medicare by itself, you will have a 20% coinsurance fee for whatever fees they charge for service and the cost of the services you receive. If you have Original Medicare with a Medigap plan, Most will pay this coinsurance for you, but not all Medigap plans will cover 100% of your coinsurance costs.
Provided you are on Medicare Advantage, you will likely only have a modest copay, with the rest of the costs being covered by your Medicare Advantage plan. But most Medicare Advantage plans are highly customized, so it's important to talk to your insurance agent to ensure you are clear about your benefits and financial responsibilities.
List of ailments covered by Medicare at urgent care:
Here's a list of ailments that are more appropriate for an Urgent Care visit than a trip to the emergency room:
Sprains or minor fractures
Cuts or minor burns
A minor case of the cold or the flu
Animal or insect bites
UTIs
Sinus infections
Skin rashes
Strep throat
But that list is by no means complete. Rather, it's a list of examples to provide context and help you make a sound decision. Conversely, if you experience any of the health problems below, you can go ahead and skip Urgent care and head straight to the ER instead:
Strokes
Seizures
Heart attacks
Severe head injuries
Third-degree burns (hint: first and second-degree burns are painful. If you lose feeling in the affected area, it is most likely a third-degree burn and requires emergency treatment)
Large broken bones
Uncontrolled bleeding
Suicidal thoughts
Deep gashes or other serious wounds which may require stitches or surgery
Regardless of your ailment, if you can drive yourself there or ask a loved one to give you a ride, you should probably try urgent care first.
FAQs
Is the CVS Minute Clinic Medicare-approved?
Yes, CVS Minute Clinic takes Medicare. You can also go to the CVS website in order to find your nearest MinuteClinic for the quickest and most efficient care.
What happens if I need urgent care while traveling?
Domestically, that shouldn't be a problem. But you should call ahead and ensure the Urgent Care center you're going to visit accepts Medicare first.
For foreign travel, however, you'll either need to have a Medicare Advantage plan that provides foreign travel benefits or a Medigap plan which provides foreign travel benefits if you have Original Medicare.
How much does it cost to be seen at urgent care?
It's hard to say an exact number because different services rendered at urgent care have their own costs. It also depends on your health care coverage.
If you have Medicare, Part B will cover 80% and you'll pay the remaining 20%. If you have Medicare Advantage or Medigap, there's a chance your entire visit has no charge or you might have a flat co-pay, depending on what your plan allows for.
Can I go to urgent care without insurance?
Yes, you can go to urgent care without insurance. However, you will have to pay 100 percent of the costs since no coverage will help out. Having Medicare coverage, though, you shouldn't have to worry about it.
How to get help with urgent care costs under Medicare
Whether it's a trip to urgent care, the doctor, or the ER, ensuring you have the health care coverage you need is imperative. When looking at the difference between all the additions you can make to Original Medicare, a guiding hand can ensure you make the right choice.
Our licensed insurance agents have extensive knowledge about all aspects of Medicare. They can answer any of your questions or even explain the benefits of each plan so that you can better make your plans. The most appealing part, though, might be that the assistance from our agents is free!
Give us a call today or fill out our online rate form to be connected to the best plans in your area.