How much do you know about your Medicare coverage benefits? Do you know whether you have a Medicare Advantage plan, Original Medicare, or something else? You'd be surprised how many seniors – especially seniors who are living in East Providence – have trouble answering these basic questions. If you're struggling to answer them yourself, then you've come to the right place. Not knowing the answer to these questions can make you vulnerable to tens of thousands of dollars in unexpected medical costs due to the disastrous gaps in your Medicare coverage benefits! Read on to learn how you can protect yourself from life-altering medical bills.
Facts and Figures
There are 8,925 senior citizens living in East Providence right now

There's only 1 hospital in the East Providence area where seniors can get emergency and/or in-patient care

37% of Rhode Island seniors have a Medicare Advantage plan

19% of seniors have a Medicare Supplement (Medigap) plan

Which leaves 44% of seniors potentially uninsured or underinsured against costly Medicare coverage gaps!
Part of the reason medical expenses are so much higher for seniors is because of chronic medical conditions. If you don't currently suffer from one right now, consider yourself lucky. But the odds are good that you will eventually have to get one treated if you aren't seeking medical care for one (or several) already. According to the available data for seniors in the East Providence area, high blood pressure and arthritis are two of the most common chronic conditions which require ongoing medical care. But there are also a significant number of people living in the area who have to deal with things like diabetes and heart disease.
| | |
| --- | --- |
| Disease | Prevalence in East Providence |
| Arthritis | 27% |
| High Blood Pressure | 27% |
| Coronary Heart Disease | 6% |
| Diabetes | 10% |
| Kidney Disease | 3% |
Healthcare Costs in East Providence, RI
It may seem like your Medicare benefits are taking care of everything right now; but as your chronic health problems get worse over time, you will need more and more care to maintain your quality of life. Unfortunately, many seniors discover all too well that the more care you need, the less Medicare will help you pay for. Just take a look at the graph below to get an idea what seniors are spending on their health care for some of the most common diseases. Do keep in mind this is just the tip of the iceberg.
| | | |
| --- | --- | --- |
| Disease | Prevalence in East Providence | Annual Cost of Treatment |
| Arthritis | 27% | $291 |
| High Blood Pressure | 27% | $354 |
| Coronary Heart Disease | 6% | $9,612 |
| Diabetes | 10% | $2,163 |
| Kidney Disease | 3% | $8,506 |
Medicare Advantage Savings in East Providence, RI
Medicare Advantage is a private health insurance plan approved by the federal government for sale to senior citizens who are enrolled in Medicare. Your insurance costs are not handled directly by the federal government; rather, the government pays their share of your monthly premium to your insurance company, and you pay the rest of your medical costs on your own. By law, your health plan must cover the exact same benefits you would get if you had stayed enrolled in Medicare Parts A and B. Many private insurers sweeten the deal by offering extra benefits like vision or dental coverage.
Medicare Advantage plans can be large and complex, but they are also highly customizable. No matter what Medicare Advantage plan you get, you start with the exact same benefits that you would normally get from Medicare Parts A and B put together. It's illegal for an insurance company to sell you anything less. From there, you can discuss and negotiate with your insurance provider to add coverage and benefits as needed. Just remember that the more coverage you buy, the more expensive your monthly premiums will be.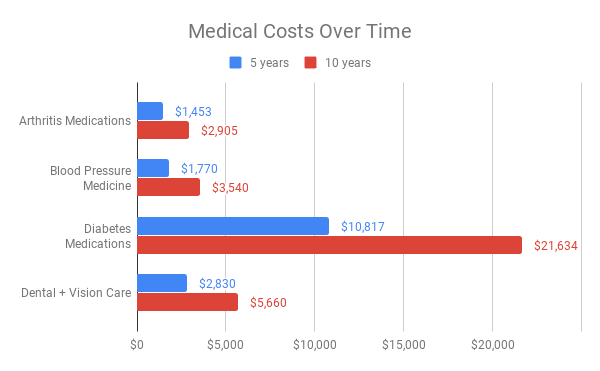 Some of the additional coverage that you can't typically get with Original Medicare includes things like vision, dental, and/or prescription drugs. Some seniors would rather not have to find this coverage on their own, and appreciate the convenience of their insurance provider offering it to them. But you have to understand the fact that your insurance provider will choose your medical network for you; this includes choosing which dentists, optometrists, pharmacies, and doctors you can and cannot see. Going out-of-network could cost you more or force you to pay 100% out-of-pocket. If you're concerned about whether or not your health care providers will be in your Medicare Advantage network, be sure to discuss those issues with an insurance agent before you purchase a policy.
Medicare Supplement (Medigap) Savings in East Providence, RI
Your other option is Medigap insurance in Rhode Island. Medigap plans are very different from Medicare Advantage. Medicare Advantage gives you a ton of options for optimal customization; but all of those options can be a little overwhelming for some people, and could cost you a pretty penny in monthly premiums and/or shared costs. But Medigap plans are much simpler. There are only 10 of them, they're standardized across all 50 states, they are sold as-is (which means you can't add or subtract benefits), and all you have to do for the most part to qualify for coverage is pay your monthly premium on time and in full.
Medigap plans start with benefits that protect you from the gaps in your hospital expenses (Medicare Part A). These can include things like hospice care coinsurance, blood transfusions, extended hospital stays, and more. These plans – specifically A, D, K, and L – can save you thousands of dollars in hospital bills and end-of-life care expenses that you would otherwise have to pay out-of-pocket if you relied upon Medicare Part A alone to help you manage these costs.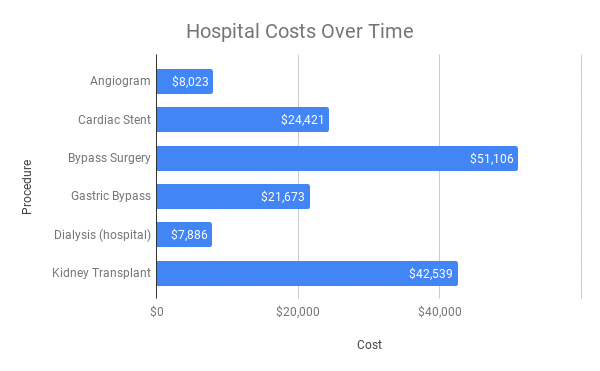 If you are worried about Part B coverage gaps, on the other hand, then you'll want to take a closer look at Medigap Plans B, C, F, G, M, and N. These plans will cover the gaps in Medicare Part A coverage as well as help you with uncovered Medicare Part B costs. The most comprehensive of these plans is Plan F; consequently, it is also the most expensive as far as your monthly premiums are concerned. Yet most seniors see enough benefit from such a plan that the more substantial monthly cost is worth it in the long run to protect them from overwhelming medical bills. But if you want this level of comprehensiveness, you'll have to act fast – because you won't be allowed to enroll in Medicare Plan F after December 31st, 2020.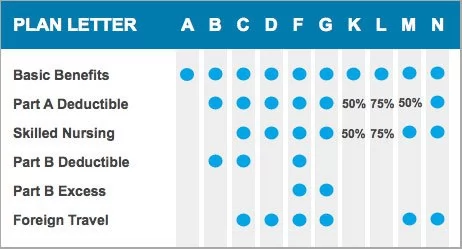 Medigap is a lot more limited in scope than Medicare Advantage. It only supplements the gaps in coverage associated with Traditional Medicare; it doesn't go above or beyond that the way Medicare Advantage can for some seniors. This means that you can't customize or add supplemental coverage like dental or vision to a Medicare supplement. You can't add prescription drug coverage either; you'll need to enroll in Medicare Part D to get help with your prescription costs if you choose to stick with Original Medicare. But this gives you the option to search among private dental and/or vision providers in your area instead of settling for whoever your Medicare Advantage company set you up with. This could give you the opportunity to get better care, save money on these particular coverages, or both.
It can be difficult to accurately anticipate your medical needs. And making a decision as important as Medicare Advantage vs. Medigap without help can be even more difficult. But we're here to help. You can contact one of our expert customer service representatives today, and we can help you figure out which one of these two plans would be best for you. We have several years of strong experience in the industry and we are eager to help you out.
| | | | |
| --- | --- | --- | --- |
| Medigap Plan | Minimum Monthly Premium | Maximum Monthly Premium | Average Estimated Monthly Premium (Part B Premium Included) |
| Plan A | $64 | $200 | $268 |
| Plan B | $86 | $227 | $292 |
| Plan C | $98 | $258 | $314 |
| Plan D | $91 | $192 | $277 |
| Plan F | $102 | $215 | $294 |
| Plan F (high deductible) | $26 | $64 | $181 |
| Plan G | $91 | $171 | $267 |
| Plan K | $40 | $85 | $198 |
| Plan L | $68 | $105 | $222 |
| Plan M | $88 | $122 | $241 |