If you're planning on retiring in a place like Gulfport, you should also plan and prepare for the costly gaps in your Medicare coverage, too. After all, you don't want to get caught with your financial pants down and suddenly see your life savings wiped out by unexpected medical bills. Most people aren't even aware that Medicare has coverage gaps – they blindly trust that it will cover everything. But this isn't the case. And if you don't know the difference between what you will and won't have to pay for with Medicare coverage gaps, it can make a substantial difference in your quality of life during your golden years.
Facts and Figures
There are 9,774 senior citizens living in Gulfport right now

There are 7 hospitals in the Gulfport area where seniors can get emergency and/or in-patient care

16% of Mississippi seniors have a Medicare Advantage plan

25% of seniors have a Medicare Supplement (Medigap) plan

Which leaves 59% of seniors potentially uninsured or underinsured against costly Medicare coverage gaps!
It isn't a sudden, chronic illness or an unexpected medical emergency that will do you in when it comes to Medicare coverage gaps. More likely than not, it's going to be due to a chronic illness. The diseases listed in the chart below – arthritis, high blood pressure, heart disease, and the like – are some of the most common and the most financially devastating diseases you can get diagnosed with today. Based on the numbers in that chart, odds are good that you have at least one diagnosis right now. Are you aware of how these illnesses can get expensive thanks to Medicare coverage gaps? And are you prepared to deal with the consequences of your medical costs?
| | |
| --- | --- |
| Disease | Prevalence in Gulfport |
| Arthritis | 29% |
| High Blood Pressure | 41% |
| Coronary Heart Disease | 7% |
| Diabetes | 13% |
| Kidney Disease | 3% |
Healthcare Costs in Gulfport, MS
Let's use heart disease as an example of how expensive these Medicare coverage gaps can get. There are dozens of different medications that your doctor might prescribe you in order to combat things like high blood pressure, high cholesterol, poor circulation, and more. You may only start out with one or two medications at first, but over the years you will likely accumulate more and more prescriptions in order to keep your ticker ticking. You may also need small outpatient procedures for diagnostic purposes, or even require major open heart surgery which will require extended hospital stays later on in life. And guess what? Much of the care you will need falls into these Medicare coverage gaps. You can end up paying hundreds or thousands of dollars like you see in the chart below out of pocket – or more.
| | | |
| --- | --- | --- |
| Disease | Prevalence in Gulfport | Annual Cost of Treatment |
| Arthritis | 27% | $291 |
| High Blood Pressure | 34% | $354 |
| Coronary Heart Disease | 7% | $8,653 |
| Diabetes | 12% | $2,163 |
| Kidney Disease | 3% | $7,257 |
Medicare Advantage Savings in Gulfport, MS
Medicare Advantage isn't the most popular option in Gulfport right now. Only about 16% of retired seniors have bothered to purchase a Medicare Advantage plan. To figure out why, you first have to take a closer look at what Medicare Advantage is. There are special health insurance policies that are sold by private companies which are equal to or better than what you would get with Medicare Parts A and B. As long as they provide you with at least identical benefits, they can legally be sold to you as a Medicare Advantage policy and replace your federal benefits with the same or better from private insurance. Then the taxes you paid into the Medicare system all your working years get used to help pay for most or all of your monthly premium. That's right – some seniors can get their Medicare Advantage plan for as little as $0 per month thanks to the Medicare program.
Medicare Advantage plans are easy to customize and tailor to your needs. You can accept the bare minimum benefits, and you can also add riders which protect you from coverage gaps that you would have to deal with if you were to stay with Medicare. You can also add things like vision and dental. And many seniors report that the prescription drug coverage that comes with Medicare Advantage is as good or better than Medicare Part D. But this is private insurance we're talking about. With all private insurance products, the more coverage you purchase, the more expensive your monthly premium will be. So just keep that in mind while you are shopping.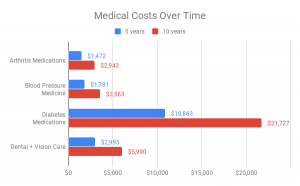 If you add too much coverage to your Medicare Advantage policy, your monthly premiums could become prohibitively expensive – even with help from the government. That may be one of the reasons why Medicare Advantage is less popular in Gulfport. It might also have something to do with the fact that you have to accept the medical network your plan is associated with – and these networks are usually much more restrictive than Original Medicare. That's why you should also give a Medigap policy a fair evaluation before you decide between the two.
Medicare Supplement (Medigap) Savings in Gulfport, MS
So what are the main differences between Medigap and Medicare Advantage? For starters, Medigap plans are much smaller and more precise than a big, fancy Cadillac plan from a Medicare Advantage company. Of the 10 plans that are available to choose from, each one deals with a varying degree of Medicare coverage gaps. The fact that you have so many plans to choose from helps you purchase exactly the benefits you need for the monthly premium you can afford without accidentally paying for coverage you don't want. And you get to keep your federal Medicare benefits, too.
Let's start by talking about Medigap plans A, D, K, and L. These plans only deal with the gaps in Part A hospital expenses. But on the bright side, these plans usually have lower monthly premiums because you're purchasing fewer benefits. So if you ever find yourself in the need for an extended hospital stay, extra blood transfusions, or expensive hospice care, you'll know that one of these four plans will have you covered for a monthly premium that you can afford.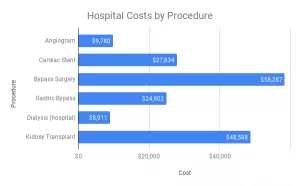 But if you want a more comprehensive portfolio of benefits, then you should look at Medigap plans B, C, G, F, M, and N. These plans have higher monthly premiums, but they also give you more benefits and more protection from Medicare coverage gaps. You could get things like foreign travel insurance, coverage for Part B excess charges, help with your part B deductible, and more. And if you want the best coverage money can buy, enroll in Plan F as soon as possible. There's a little bit of urgency because this plan will be retired at the end of 2020, and you won't have access to it after January 1st, 2021. But if you grandfather yourself into the program now, there's a good chance you can still enjoy Plan F benefits for the rest of your life.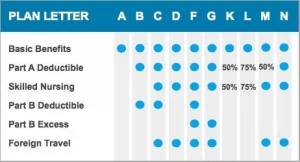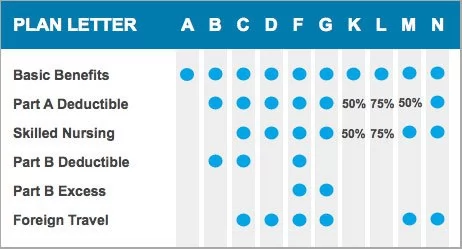 Unfortunately, you cannot customize your Medigap plan the way you can with a Medicare Advantage policy. But you really don't need to given the variety of choice you have when it comes to Medigap plans. And if you don't like the restrictive medical network that Medicare Advantage provides you, you can choose your own vision and dental providers from local insurance sellers in your area. Not only do you have a better chance of finding a medical Network you want, but you might qualify for a senior discount from a private insurer, as well. You can also sign up for the highly comprehensive Medicare Part D prescription drug plan. Just be aware that there is a coverage gap called the "donut hole" that exists between your annual maximum and the minimum threshold for catastrophic coverage. Thankfully, even when you are in this coverage gap, you only have to pay a maximum of 25% of your prescription costs out-of-pocket. And most seniors never even hit this coverage gap.
When you're planning for retirement, you want to get everything out of the way as soon as possible so that you can really and truly enjoy your golden years. But if you neglect to protect yourself from the coverage gaps in Original Medicare, your golden years will become anything but, and it'll happen before you know it. That's why we want you to reach out and contact us if you still have questions or concerns. We have a toll-free helpline you can call right now, and we also answer inquiries by email as promptly as possible. We would be more than happy to help you get on track and find the Insurance supplement that works best for you.
| | | | |
| --- | --- | --- | --- |
| Medigap Plan | Minimum Monthly Premium | Maximum Monthly Premium | Average Estimated Monthly Premium (Part B Premium Included) |
| Plan A | $78 | $123 | $236 |
| Plan B | $107 | $150 | $264 |
| Plan C | $131 | $171 | $287 |
| Plan D | $140 | $157 | $284 |
| Plan F | $131 | $178 | $290 |
| Plan F (high deductible) | $46 | $46 | $182 |
| Plan G | $108 | $149 | $264 |
| Plan K | $49 | $68 | $194 |
| Plan L | $76 | $93 | $220 |
| Plan M | $142 | $142 | $278 |
| Plan N | $96 | $124 | $246 |