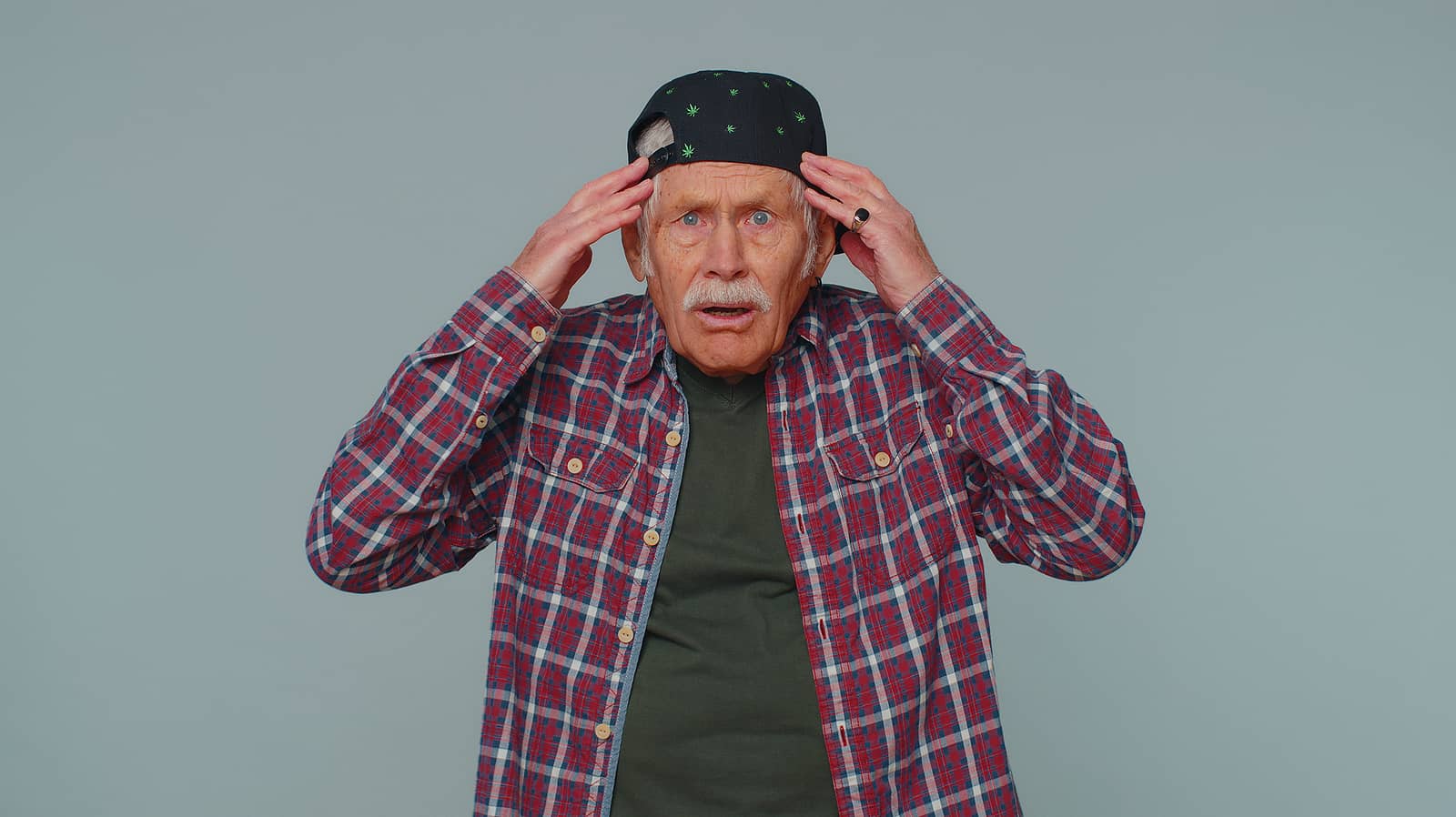 When people think of going to the doctor or hospital, one major concern always in the back of their minds is, "How much is this going to cost?" Unfortunately, surprise billing happens often, which can hurt the pocketbook when you're on a fixed income.
These surprises usually come with an emergency room, hospital visit, or hospital stay. Thank goodness help is on the way. The federal government has passed The No Surprises Act to help protect people with health coverage through insurance plans from these surprise bills.
There are times when patients forgo necessary medical care in fear that they will be hit with a nasty surprise bill they can't afford. This can lead to worsening health conditions and complications.
This is why the No Surprises Act is so important. When you have a medical concern, you shouldn't be afraid to get a large bill you can't afford to get treated.
We'll explain what a surprise bill is and what the No Surprises Act does. Then, we'll show you how to protect yourself and cover The Act's limitations.
What is Considered a Surprise Medical Bill?
These surprises can occur when patients receive emergency or scheduled clinical care or services from a healthcare provider or facility that's nonparticipating or not in the network by their insurance plan. Oftentimes, these are referred to as out-of-network or balance billing.
Balance billing is when the healthcare provider bills a patient to cover the difference in cost between the negotiated insurance rate and the full cost of the procedure.
The out-of-network cost-sharing amount comes into play when patients are billed a higher cost for services and procedures than they would have been had the service been performed at an in-network provider.
What is the No Surprises Act?
The No Surprises Act will help protect patients from surprise medical bills from out-of-network care for emergency services and certain scheduled services and procedures without prior consent.
The act also provides patients that don't have insurance a right to receive a good faith estimate of their prospective bill at least three days before the scheduled date.
The No Surprises Act will not apply to certain insurances with consumer protections to minimize these unanticipated bills.
The No Surprises Act Bans the following:
Surprise billing associated with emergency services — All emergency services must be covered as an in-network procedure without prior authorization. It doesn't matter where they're provided.
High out-of-network cost-sharing for non-emergency and emergency services — Patient cost-shares, like co-insurance, deductibles, and copayments, can't be higher than the same services by an in-network healthcare provider.
Out-of-network charges for ancillary care — An example would be an anesthesiologist or assistant surgeon services at an in-network facility.
Other out-of-network charges without advance notice — Healthcare facilities and providers must give patients a simple, plain-language consumer notice. This notice must explain that patient consent is mandated to receive care and services in an out-of-network situation. This must be provided before the provider billing at the higher out-of-network rate.
The goal of the No Surprises Act is to lower the frequency a patient has to deal with unexpected additional costs because they received emergency or out-of-network care and empower the patients to know what a procedure will cost. Doing this allows them to evaluate and shop around if they don't agree with the cost.
Protecting Yourself from Surprise Billing
It can be difficult to determine if a provider takes your coverage as in-network or out-of-network. Sometimes an out-of-network healthcare provider will attempt to get you to sign a Surprise Billing Protection Form. It's recommended to read it fully and ensure you understand your charges and are ok with them before signing it.
If you sign the form and the bill is $400 or more than the estimate, you should file a dispute. You can initiate the dispute resolution process by filing a complaint by calling the Centers for Medicare and Medicaid Services or filing it online.
If you sent a surprise medical bill, you should contact the healthcare provider and your insurance plans as soon as possible. If they still insist on the additional billing amount, you must file the complaint within 120 days.
Certain providers aren't allowed to ask you to sign the Surprise Billing Protection form.
Anesthesiologist
Assistant Surgeons
Emergency physicians
Hospitalists
Intensivists
Radiologists
Limitations
These new protections do not span healthcare in its entirety. Only certain locations and services are affected by the new No Surprises Act. You'll notice many of these facilities revolve around emergency care. The healthcare facilities and services included are listed below:
Ambulance services, including air ambulance
Emergency rooms and departments
Hospitals
Hospital outpatient departments
In-network ambulatory surgical centers
Urgent care centers with emergency rooms
FAQs
How do I fight surprise medical billing?
You have 120 days to file a complaint if you receive a surprise bill. The complaint should be filed with the Centers for Medicare and Medicaid Services. It can be filed over the phone or online.
What does surprise billing mean?
Surprise billing in Medicare is when you get an additional bill that is more than your insurance company has agreed to pay. It is also when you are being charged more for a service out-of-network than it would be if you received the same procedure in-network at certain types of facilities.
What is an example of surprise billing?
Say you have a procedure done in an in-network surgery center. Your insurance plan does not cover the anesthesiologist. You receive an additional bill you were expecting because the anesthesiologist doesn't accept your insurance.
How does the No Surprise Act work?
It prohibits Medicare surprise billing at certain facilities and for certain services.
What are some ways to reduce the risk of surprise medical billing?
Verify that all facilities and healthcare providers accept your plan as in-network before service. Ask to see an estimate in writing before the procedure to give yourself ample time to understand the costs and see if they are trying to balance bill you.
Enrolling in complete coverage similar to a Medicare Supplement can reduce the risk of surprise billing. This is because any doctor that accepts Medicare must accept a Medicare Supplement. Many Supplements pay the additional cost if they ever come up.
What is the No Surprise Act?
The No Surprise Act went into effect on January 1, 2022. It no longer allows surprise billing at certain healthcare facilities.
What is the difference between a copay and a deductible?
A deductible is an amount you pay before the insurance starts coverage. A copay is a fixed dollar amount you pay the healthcare provider for healthcare services.
How do I know if I have been a victim of surprise billing?
Review your bill. Check to see if it was more than the negotiated rate of the health insurance company. Or if you receive a bill that is $400 or more than you were quoted.
Why are some people surprised by their medical bills?
Many people are surprised by their medical bills. Often, these bills come when a service or healthcare procedure is being administered in an in-network facility. This usually occurs when another doctor assists with the procedure and is not in the health plan's network.
Help Finding Coverage to Protect from Surprise Billing
For the most part, Medicare already has checks and balances to prevent surprising billing from occurring. Some plans protect you better than others. Our licensed insurance brokers are specialists in all things Medicare.
Let us help you by educating you on your plan options and reviewing your needs and wants. We take pride in making the Medicare selection and enrollment process quick and easy. Give us a call for a free evaluation.
Or simply fill out our online rate form to receive the best rates for Medicare Supplemental coverage.