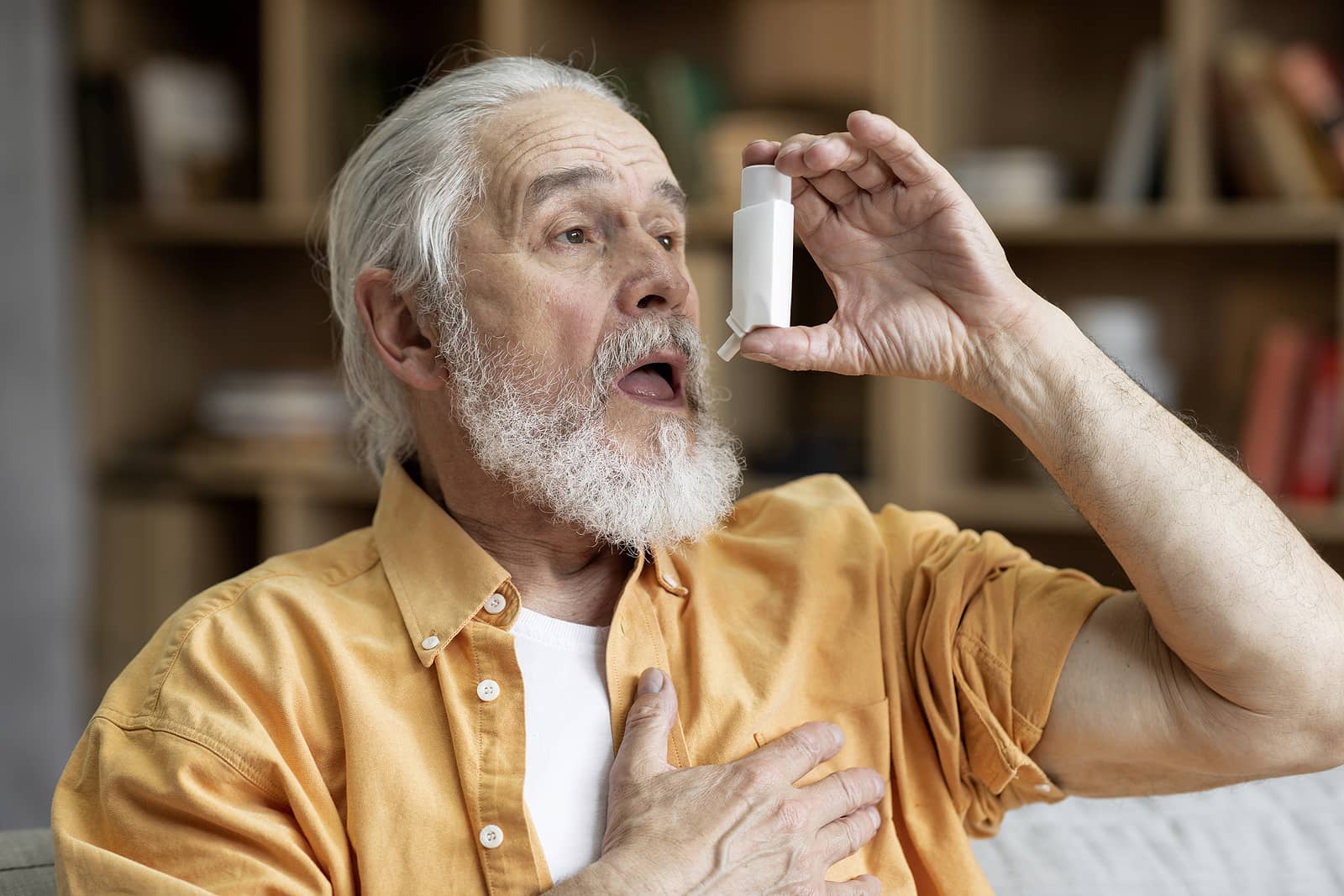 Individuals with asthma know just how critical it's to have access to inhalers. The cost of health care can be pretty overwhelming, so having insurance is a must in this day and age. For those who are 65 and older and require the use of an inhaler, the Medicare program can help! Today we'll discuss the different parts of Medicare and how they work to offer you the ultimate coverage in obtaining inhalers and treating your asthma.
Which parts of Medicare cover asthma
When you require an inhaler for your asthma, your Medicare Part D will pick it up. You can purchase inhalers over the counter at a drug store near you or by prescription from your doctor. It'll fall under your Part B benefits if you need to seek treatment in an outpatient setting for your asthma. Anything considered to be Durable Medical Equipment (DME), such as a nebulizer, would also fall under your Medicare Part B benefits. If you must go to the hospital for an asthma attack, your Medicare Part A benefits will kick in.
Medicare inhaler coverage: Which inhalers will Medicare cover?
Medicare Part D benefits will cover the cost of COPD and asthma inhalers for beneficiaries who require an inhaler. Inhalers come in several different styles. A rescue inhaler relieves immediate shortness of breath. As the name suggests, it's for use in a rescue situation.
A controller inhaler is better known as a maintenance inhaler and regularly prevents and controls your asthma symptoms. A dry powder inhaler contains a powder medicine rather than a liquid medication.
A metered dose inhaler releases a specific dosage of drugs. And finally, soft mist inhalers release a slow mist, and the inhaler is often used with face masks. When using prescription drug plan benefits, it's essential to understand how your drug plan works. Different medications and styles of inhalers will range in price, depending on drug formularies and what tier the medications fall into. Be sure to work closely with your physician and your Part D drug plan to ensure you save money where possible while getting the necessary health care treatment for your condition.
Which asthma medications are covered by Medicare?
Medicare Part D policies cover a range of asthma medications. Here are the most common medicines prescribed and covered through Medicare:
Albuterol: More than half of the available Part D policies cover Albuterol.
Flovent: Most Part D plans cover Flovent. More than 90% of the policies will cover this.
Symbicort: Most Part D policies don't cover Symbicort. If you require this medication, manufacturer coupons are usually available directly through Symbicort and may save you significant amounts.
Ventolin: About half of Part D drug plans cover Ventolin.
What are the coverage limits for inhalers under Medicare?
Medicare doesn't have dollar limits for inhalers. Your doctor will need to provide a prescription and indicate that an inhaler is necessary for your health to obtain coverage through Medicare Part D coverage. Inhalers can be used as often as needed throughout the year or your lifetime.
How much do inhalers cost with Medicare?
The average cost of an inhaler without insurance coverage is around $292.91. Of course, these prices may vary depending on several factors. Since medications for your inhaler will fall under your Medicare Part D benefits, it's hard to give an idea of what your out-of-pocket costs will be.
Part D is a stand-alone drug plan that you purchase separately. Your out-of-pocket costs will depend on which tier your inhaler falls into and will depend on your plan's drug formulary. Make sure to discuss cost-saving goals with your doctor to get an inhaler that won't break the bank. Medicare Part B may pay for the device that administers the medication, as it's considered a piece of DME. Once you meet your annual Part B deductible and are current with your monthly premium payments, Part B covers 80 percent of the expense of the inhaler while you pay a 20 percent coinsurance.
How to qualify for Medicare coverage of inhalers
To qualify for an inhaler through Medicare, you'll need to work with a doctor contracted with Medicare. Your doctor will need to provide an active prescription for an inhaler. Doing so indicates that the medication is necessary for your health and well-being.
Does Medicare cover inhaled steroids?
Medicare covers the use of inhaled steroids. Bronchodilators are inhaled steroids that help ease symptoms and open your airways. The most popular bronchodilator medications are Formoterol, Salmeterol, and Salbutamol. Inhaled steroids are covered through Medicare Part D benefits. Once again, check into your prescription drug coverage to ensure these medications are covered drugs and come with a price you can afford.
Is there a difference between asthma inhalers and COPD inhalers?
Chronic Obstructive Pulmonary Disease (COPD) and asthma are both similar diseases. Both are conditions of the lungs, and although similar, they're somewhat different. Both diseases affect the lungs and deal with swelling in your airways. Symptoms of COPD and asthma include:
Shortness of breath
Wheezing
Coughing
Tightness of the chest
Inhalers intended for COPD also treat asthma. The inhalers' medications help open the airways to make easy breathing possible again.
FAQs
Below we have compiled the most popular inquiries among Medicare beneficiaries.
Does Medicare cover Albuterol inhalers?
Medicare prescription drug plans cover inhalers and medications. Many Part D plans will cover Albuterol, but not all will. A little more than half of the Part D drug plans happen to cover it. Review your plan to determine whether Albuterol is covered under your plan's drug list.
Does Medicare cover Ventolin?
About half of Part D drug plans cover the medication Ventolin. If your healthcare provider prescribes an inhaler that's not covered under your Medicare prescription drug coverage, you should speak to them about a covered inhaler. Or you can try using a prescription discount card to get the uncovered medication for less.
Does Medicare cover Symbicort?
Most Part D plans won't cover the medication Symbicort. Often, the manufacturer provides coupons and discounts for those prescribed this medication without insurance coverage.
What are the inhaler prices for Medicare?
Inhaler prices depend on your specific Part D drug plan. Medicare Part D drug plans are usually divided into five drug tiers. Tiers range from generic and low-cost medications to higher-cost brand-name medications.
Need help paying for your inhalers?
Asthma and COPD treatments can add up quickly without insurance. Inhalers carry a hefty price tag, which many may need help to afford. Part D prescription coverage is a great way to save on your prescriptions.
Let our Medicare agents find the best Part D match for you and your specific health conditions. Call our team to get all your questions answered, and we can even see the best rates in your area. Don't have time to call? Complete our online form here, and we'll get to work for you!