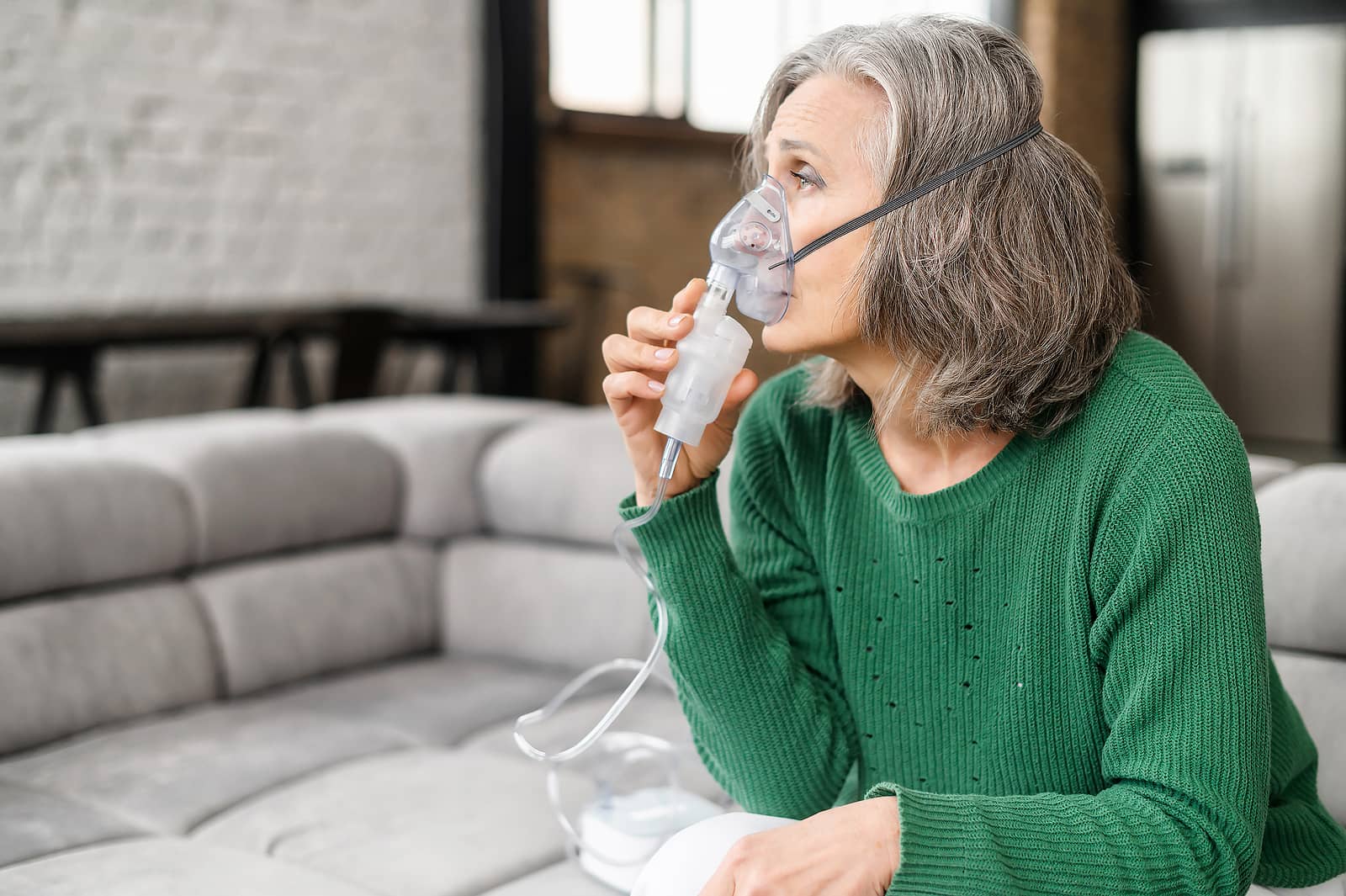 Oxygen therapy is a beneficial treatment for those with Chronic Obstructive Pulmonary Disease (COPD), severe asthma, severe lung disease, and other respiratory issues. Your doctor may decide this therapy is a solution for your condition.
If your doctor decides to place you on oxygen therapy, you'll need to ensure your insurance covers it. Medicare covers oxygen therapy if you meet all the requirements. Today we'll discuss the criteria you must meet and what to expect to pay for your treatments.
How Do You Obtain Medicare Coverage For Oxygen?
Medicare Part B helps cover oxygen equipment and accessories for beneficiaries who require oxygen therapy. However, it's not as simple as requiring oxygen to get approval through the Medicare program. You'll need an active prescription from your physician, first and foremost.
Your doctor will also need to provide pertinent documentation indicating that your health prevents you from receiving adequate oxygen. Your doctor will also need to suggest that other treatments have been unsuccessful and that your physician feels oxygen therapy is necessary for your health. And finally, your physician will also need to provide Medicare with the gas levels within your blood.
Will Medicare Pay For Oxygen Therapy?
Medicare will cover oxygen therapy, but only if specific criteria are met. Oxygen therapy can be tricky to understand when deciphering Medicare coverage. Because the form of treatment uses oxygen equipment, which is DME, a portion of the coverage falls under your Medicare Part B benefits.
The treatment falls under your Medicare Part A benefits if you receive oxygen therapy treatments in an inpatient setting, like the hospital. It falls under Part B benefits if you use oxygen therapy in an outpatient setting, like a doctor's office or at home. To qualify for oxygen therapy coverage with Medicare, your doctor must indicate several factors to prove the treatment is necessary:
If you have low arterial blood gas levels
If your doctor believes your health will drastically improve with the treatment
Other forms of healthcare treatments didn't work
If you have severe asthma, COPD, or pneumonia
A best practice is to obtain a Certificate of Medical Necessity (CMN) for your healthcare provider. A CMN is written proof from your physician that your health requires oxygen therapy, and you'll have a better chance of getting the claims covered and paid for.
Will Medicare Pay For Oxygen Equipment and Accessories?
Medicare Part B extends coverage to not only oxygen therapy treatments but accessories as well. All oxygen equipment, like liquid oxygen tanks, is considered Durable Medical Equipment (DME). Part B covers rental payments for DME for Medicare beneficiaries to rent for home use.
Medicare will cover the rental period for as long as there's a medical need but will stop payments to the DME supplier after 36 months of continuous monthly rentals. Once you hit month 36, the DME supplier will need to continue providing your oxygen equipment for 24 more months. So, as long as you require it, the DME supplier will need to supply you with oxygen equipment for five years.
Does Medicare Cover Pulse Oximeters
An oximeter is a small deceive that doctors have patients clip onto their fingers. The oximeter's job is to measure oxygen saturation within your red blood cells and heart rate. Pulse oximeters can be bought over the counter at big box stores and local drug stores.
Since it's not a device that qualifies for use as Durable Medical Equipment, Medicare doesn't cover the purchase of an oximeter for home use. However, your Health Savings Account (HSA) funds can be applied to the purchase. Oximeters are usually between $40 – $70 to purchase.
What Is The Average Cost Of Oxygen Therapy?
Oxygen therapy has several cost factors associated with health treatment. Those who rely on using oxygen daily must have some form of health coverage, as costs are extreme. For example, canned oxygen is around $50 for each unit. Should you require an oxygen machine at all times, this could cost you approximately $426,000 yearly.
Thankfully, Medicare exists. When you have Medicare Part B coverage, you'll be responsible for 20 percent of the expenses incurred. Medicare will cover the other 80 percent of the bills. However, you must pay your annual Part B deductible before Medicare covers its portion. A Medicare Supplement policy may be a good option for beneficiaries who have difficulty paying 20 percent of the bill. Medigap can help pay your 20 percent coinsurance and even help with deductibles.
How Does A Medicare Beneficiary Qualify For Home Oxygen?
To qualify for home oxygen therapy, you must work closely with your doctor. Your doctor must be contracted with Medicare. Otherwise, you may spend large amounts out-of-pocket. You must meet the following qualifications:
Complete A Physical Examination: Your doctor will evaluate your health conditions and rule out other treatments that haven't been successful. COPD and heart failure are two common diseases for which home use of oxygen may be incredibly beneficial.
Clinical Testing: Your doctor will order clinical tests, such as blood gas tests, to check your blood oxygen levels. These levels can help confirm or deny your need for home oxygen use.
Medical Documentation: Your doctor must supply documentation and proof that home oxygen use is necessary for your medical condition. Your doctor will provide a diagnosis, details regarding your specific situation, and whether your health is declining or improving. Your doctor will also need to supply proof that you'll be able to use the DME correctly.
Obtain A Prescription: The next step is to obtain a prescription from your doctor. These prescriptions usually are ready within 30 days of your initial physical exam.
Additional Forms: Finally, your provider will complete any necessary other forms. Usually, these forms will indicate oxygen refills, how long your doctor thinks you'll need therapy, pulse oximetry numbers, and a summary of your arterial blood gas results.
Oxygen Therapy VS. Oxygen Treatment
Oxygen therapy is a health treatment that supplies you with additional oxygen. This form of therapy is often referred to as supplemental oxygen. Oxygen therapy may be a short-term treatment, but it may also be a long-term therapy for those who require it.
An Oxygen treatment refers to the individual treatment of using oxygen for a patient who requires oxygen at that time. Oxygen treatments can take just a few minutes up to a few hours to administer. Oxygen therapy is a therapy that patients could be on for years, potentially.
Do Medicare Advantage Plans Pay For Oxygen Therapy?
Medicare Advantage policies provide coverage for the same oxygen therapy treatments and services that Original Medicare benefits covers. Your costs will vary depending on your specific insurance company and plan. Make sure you do your homework to make sure the prices are affordable. Speaking with insurance companies ahead of time may help keep you from spending unnecessary money.
Will Medigap Plans Cover Oxygen Therapy?
Medicare Supplement policies will supplement Original Medicare's coverage for oxygen therapy. Medigap can even cover your 20 percent coinsurance amounts. Remember that you'll pay a monthly premium for your Medigap coverage. Each plan may vary in price, so it's essential to do your homework and ensure you get the most coverage for the best price.
FAQS
Have more questions? Check out our frequently asked questions below for answers to some of the most common questions we receive from Medicare beneficiaries.
How Much Does Oxygen Cost For A Month?
The monthly cost of oxygen and oxygen supplies with Medicare coverage is around $240.
Who Pays For Oxygen Therapy?
Medicare Part B contributes a significant amount toward your oxygen therapy bill. If you meet your Part B annual deductible, Part B pays 80 percent of the oxygen treatment bills. Be sure that your provider is contracted with Medicare, though!
Will Medicare Cover Hyperbaric Oxygen Therapy?
Like other forms of oxygen therapy, Medicare will cover Hyperbaric oxygen therapy. This treatment is when your entire body is exposed to oxygen through atmospheric pressure.
What Is The Average Cost Of A Breathing Treatment Without Insurance?
The average cost of a breathing treatment without insurance can run between $74 – around $300.
Let Us Shop Around For You
Extensive coverage at the most affordable price is crucial when dealing with severe health conditions. Medical treatments are expensive and vital to your health and well-being. We can price-compare the best plans in your area and ensure you're saving big. Call our team, complete an online rate form today, and let us do the legwork for you.
Related Content