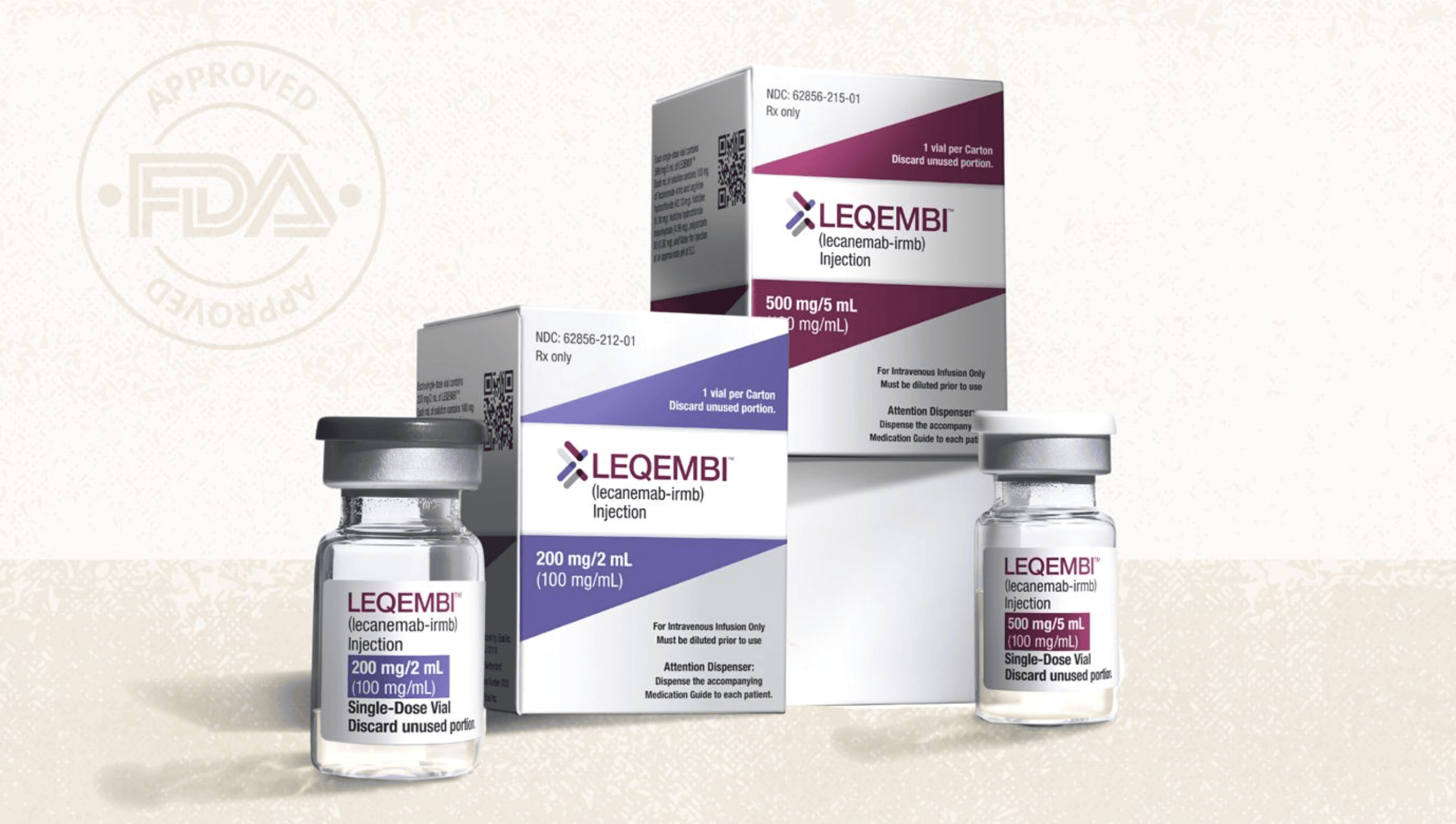 The Food and Drug Administration has provided approval of Leqembi as a treatment option for mild to moderate Alzheimer's disease. It works by blocking a specific enzyme responsible for the production of amyloid beta, a protein responsible for forming plaques in the brain, a hallmark of Alzheimer's disease.
Leqembi is the first drug to receive approval for the blocking of amyloid beta plaque. The expectation is that it will significantly impact the treatment of Alzheimer's. They project the cost of Leqembi to be relatively expensive because of the complexity of the drug and clinical trials.
FDA Approves Alzheimer's drug Leqembi, which appears to slow the progression of Alzheimer's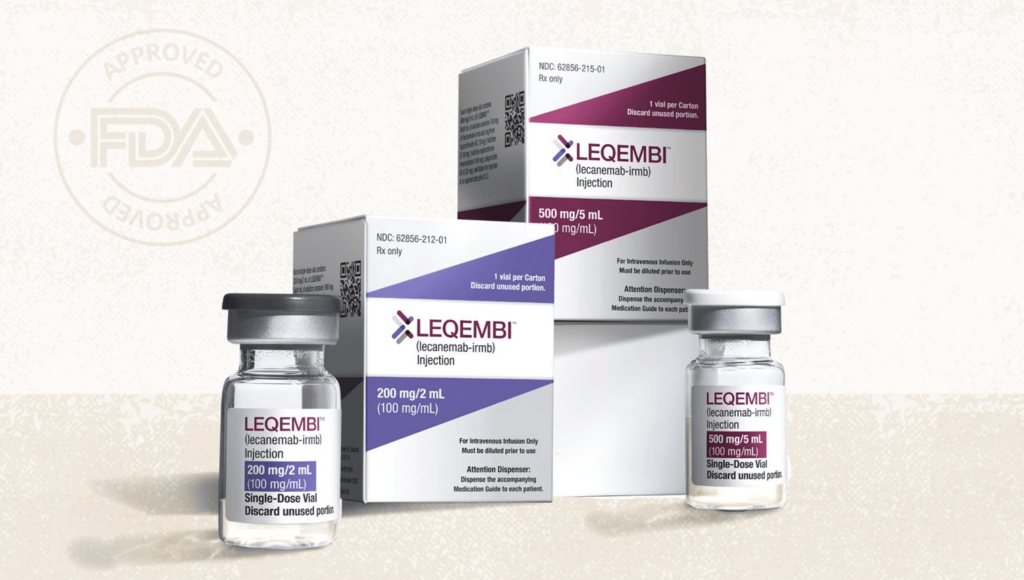 Leqembi is the first of its kind in a new class of drugs that appear to slow the progression of Alzheimer's disease. Leqembi works by blocking a specific enzyme that's believed to be involved in developing the disease.
Clinical trials have shown that patients taking Leqembi were able to slow cognitive decline longer than those taking a placebo. The cost of the drug is expected to be relatively high. It will likely cause a financial strain for many families.
However, for many people, the costs may be worth it to help slow the progression of the disease and improve the quality of life.
What is Leqembi?
Leqembi is a new drug that has received FDA approval to treat Alzheimer's. It's an intravenous medication that helps reduce cognitive impairments associated with the disease.
It has been shown to improve cognition, memory, and thinking in clinical trials. The cost of the drug is expensive, but it may be covered by insurance depending on the plan.
How the Infusion treatment works
Infusion treatment is an effective and popular method of delivering Alzheimer's treatments. This delivery method enables the body to absorb the desired substances more quickly and efficiently than the traditional oral route.
Infusion treatments involve the insertion of a small catheter or needle into a vein, typically located on the arm or hand. A sterile solution slowly moves through the catheter, which carries the desired substances directly into the bloodstream.
The process is monitored closely by experienced medical staff, and side effects are typically mild and transient. Infusion treatments are a safe and effective way to deliver medications and nutrients quickly and efficiently.
Who can receive treatment from the new Alzheimers drug Leqembi
Leqembi's approval is for adults with mild to moderate Alzheimer's disease. Leqembi isn't for those with severe forms of the disease. It should not be taken by individuals with certain conditions, such as those with a history of specific heart problems or certain types of cancer. It should not be combined with other medications to treat early Alzheimer's disease.
Lequembi FAQs
Who makes the new Alzheimer's drug Leqembi?
The Pharmaceutical companies responsible for Leqembi are Eisai and Biogen. They recently unveiled Lecanemab, a new drug that treats mild cognitive impairment or early Alzheimer's and mild dementia. It will come to the market under the brand name Leqembi.
What is the cost of the new Alzheimer's drug, Leqembi?
Eisai, the sole determiner of pricing in its joint venture with Biogen, has set the US launch price of Leqembi, a medication used to treat early-stage Alzheimer's disease, at $26,500 annually.
What are the side effects of Leqembi?
Leqembi label indicates that some infusions may lead to minor, yet common, side effects. These side effects include coughing, diarrhea, headache, nausea, flu-like symptoms, vomiting, and occasional changes in blood pressure (particularly during initial infusion). Some of the individuals in the clinical trials experienced mild brain swelling.
What does the Alzheimer's Association have to say about Leqembi?
The Alzheimer's Association applauds the FDA's decision to grant accelerated approval of Leqembi™ (lecanemab) for treating those with mild cognitive impairment (MCI) or mild dementia due to Alzheimer's Disease, with confirmation of amyloid beta.
The Alzheimer's Association estimates that each day without access to the necessary medication, up to 2000 individuals 65 or older may experience a progression from mild dementia caused by Alzheimer's to a more advanced stage. At this point, they may no longer be eligible for Leqembi.
How will Leqembi affect individuals on Medicare?
Since the Leqembi uses an intervenous delivery method, it'll fall under Medicare Part B coverage. Similar to Aduhelm, we could see an adjustment to the Medicare Part B premiums and deductibles. We won't know truly until after the Centers for Medicare and Medicaid Services reviews the costs late in 2023.
Help with Medicare health plans to cover the cost of Leqembi
In conclusion, the U.S. Food and Drug Administration has approved a new drug, Leqembi, which appears to slow the progression of Alzheimer's disease. The drug is an infusion treatment that reduces the amount of amyloid beta plaque. Leqembi is for individuals in the beginning phases of Alzheimer's disease.
To find Medicare health plans that can help lower the costs of Alzheimer's treatments, fill out our online request form. You can compare rates and Medicare options in your area.