Montpelier, Vermont has plenty of amenities that every retired person needs and wants. From hospitals to health centers, parks to theaters, the city has it all. But what the city seems to be lacking is affordable access to healthcare for more than half of its citizens. For those seniors, Medicare coverage gaps are an omnipresent fact of life, bringing with them financial struggle everywhere they go. Whether you're newly retired or have been for a while, the out-of-pocket expenses incurred as a result of Medicare coverage gaps can be disastrous for your health as well as your independence. Fortunately, there are two possible ways to avoid having to pay such high out-of-pocket costs: enroll in a Medicare Advantage plan or a Medicare Supplement (a.k.a. Medigap) Insurance plan.
Facts and Figures
There are 1,531 senior citizens living in Montpelier right now

There is only 1 hospital in the Montpelier area where seniors can get emergency and/or in-patient care

8% of Vermont seniors have a Medicare Advantage plan

35% of seniors have a Medicare Supplement (Medigap) plan

Which leaves 57% of seniors potentially uninsured or underinsured against costly Medicare coverage gaps!
Just under half of the seniors in the Montpelier area have reliable access to affordable healthcare. If you're among the 57% of seniors who don't have either a Medicare Advantage plan or a Medigap plan, then each day poses a new or continued risk to your financial and personal independence. As you age, your likelihood of developing an age-related illness increases. Even if you already have one, two, or even more age-related illnesses, you can always develop more. On the off-chance that your number of illnesses does not increase, the aging process can also cause your existing symptoms to increase in both frequency and severity. For most seniors, the aging process tends to include developing new symptoms while previous symptoms continue to worsen. The chart below shows only a couple of the most prevalent age-related illnesses in the Montpelier area.
| | |
| --- | --- |
| Disease | Prevalence in Montpelier |
| Arthritis | 20% |
| High Blood Pressure | 19% |
| Coronary Heart Disease | 5% |
| Diabetes | 7% |
| Kidney Disease | 2% |
Healthcare Costs in Montpelier, VT
The development of new symptoms would be bad enough for your finances, but that's not the end of it. Even as you develop new symptoms, the majority of your existing symptoms will most likely worsen in terms of both frequency and severity. That can make it incredibly difficult to go through life without more frequent treatment. Unfortunately, the need for more frequent treatment necessitates paying more money to your various healthcare providers. If you happen to be on Original Medicare, much of that additional money will be coming directly from you rather than your insurance. That is to say that you could be paying thousands of dollars in annual out-of-pocket expenses. These increased healthcare costs are further worsened by the fact that medical costs in general are on the rise, meaning the same exact procedure could cost you more and more with each passing year. Since seniors are living longer lives than ever before, these costs can really add up over time.
| | | |
| --- | --- | --- |
| Disease | Prevalence in Montpelier | Annual Cost of Treatment |
| Arthritis | 20% | $291 |
| High Blood Pressure | 19% | $354 |
| Coronary Heart Disease | 5% | $9,581 |
| Diabetes | 7% | $2,163 |
| Kidney Disease | 2% | $7,879 |
Medicare Advantage Savings in Montpelier, VT
Medicare Advantage plans are already in use by about 31% of seniors in Columbia, Missouri, and for good reason. Although these are private plans and are not provided by the government, the law still requires that they provide the same minimum level of care. That means that you will not be losing any benefits by switching over. In fact, the opposite is true. The overwhelming majority of Medicare Advantage providers offer the option of adding additional coverage benefits in exchange for paying higher prices. Of course, you're probably not looking to pay higher prices, hence why you're reading this article. That's why it's important to know that the government handles all or most of your premiums, meaning that you could potentially enjoy all of these extra benefits without paying a penny.
Medicare Advantage plans can even help with expenses related to prescription drug coverage and minor medical equipment coverage. Depending on the plan purchased and the type of coverage you select, you could potentially even have access to name brand medications at a fraction of the cost, something that Medicare does not often provide. For seniors suffering from chronic health conditions like high blood pressure, diabetes, and arthritis, the option for coverage of medical equipment like glucose monitors and testing strips can help save even more money in both the long and short terms.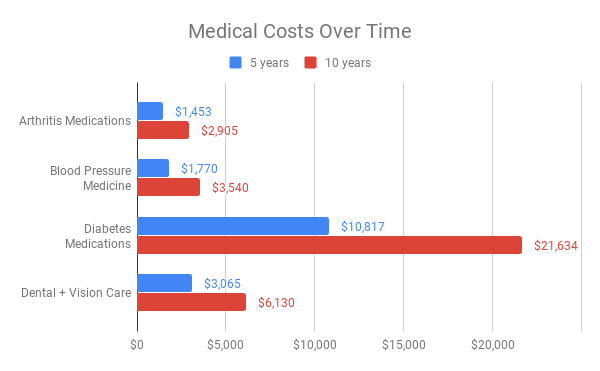 One of the most noteworthy differences between Medicare Advantage plans, Medicare Supplement, and Traditional Medicare plans is the option of adding vision and dental care coverage directly to your Medicare Advantage plan. Neither of the other two plans allow that sort of flexibility in coverage options. In fact, Medicare Supplement insurance and Traditional Medicare insurance barely provide any sort of coverage whatsoever when it comes to dental and vision care. In order for either of those two plans to cover dental or vision treatments, those treatments almost always have to be considered emergency treatments. Even then, the coverage gaps can make paying for your insurance quite a hassle.
Medicare Supplement (Medigap) Savings in Montpelier, VT
The main difference between Medicare Supplement Insurance, also known as Medigap, and Medicare Advantage insurance is that Medicare Supplement Insurance plans simply add benefits to your Original Medicare plan, whereas Medicare Advantage plans entirely replace your Original Medicare plan. Medigap insurance can further be broken down into ten different plan types: A, B, C, D, F, G, K, L, M, and N. Every one of these plans are designed to make it easier for you to afford the various Medicare coverage gaps, each to a varying extent. Since all ten plans provide some kind of benefit pertaining to Medicare Part A coverage gaps, these plans can be exceptionally helpful if you are suffering from age-related kidney or heart disease.
The first few plans to look at are Medigap plans A, D, K, and L. These plans provide substantial financial assistance when it comes to paying off Medicare Part A coverage gaps. That includes things like hospitalizations, blood transfusions, and skilled nursing care. Although these plans can be great options for you if you're experiencing high out-of-pocket costs as a result of Medicare Part A coverage gaps, they won't help you at all when it comes to Medicare Part B coverage gaps. If you're only experiencing Medicare Part A coverage gaps, then one of these plans might be a great option. However, if you're experiencing both coverage gaps or only Medicare Part B coverage gaps, then you're not going to want to use one of these plan types.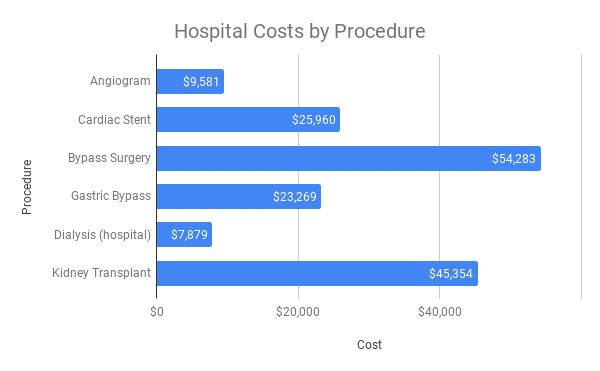 The Medigap plans that provide coverage for both Medicare Part A coverage gaps and Medicare Part B coverage gaps are Medicare Supplement insurance plans B, C, F, G, M, and N. Not only would one of these plans help you afford things like hospitalizations, blood transfusions, and skilled nursing care, you could also enjoy access to emergency services without having to worry about coverage gaps. Unfortunately, not all of these plans are destined to last. Medigap type F, for example, is set to be discontinued after 2020. In order to know which plans are certain to stick around and which are discontinuing new enrollment in the future, it is important to speak with a well-informed Medicare expert.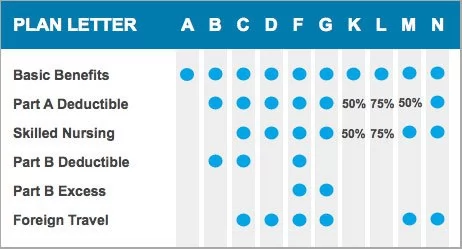 To secure coverage for prescription medications, vision care, and dental care, there are a few more things that you need to do. Although this process can seem quite complicated, each step is relatively simple, provided that you have an expert to guide you. When it comes to prescription drug coverage, most seniors can have their needs satisfied by Medicare Part D prescription drug coverage. That plan does, of course, bear the risk of pushing you into another coverage gap – known as the Donut Hole – but that's not something that many seniors struggle with. When it comes to vision and dental care, it can be simple enough to call a local insurance provider and ask to enroll in a bundled vision and dental plan. These plans can usually be enrolled in at any time, since there aren't any open enrollment restrictions for them, and oftentimes run less than $100 per payment period.
In order to protect yourself against rising medical costs, increasing risk of new or worsening symptoms, and the constant threat of Medicare coverage gaps, you need to enroll in a Medicare Advantage or Medicare Supplement insurance plan as soon as possible. The longer you wait, the more you risk losing your financial security and personal independence due to high medical costs and the need for emergency treatment. So don't wait! Head over to Medigap.com today and start shopping for the plan that is right for you.
| | | | |
| --- | --- | --- | --- |
| Medigap Plan | Minimum Monthly Premium | Maximum Monthly Premium | Average Estimated Monthly Premium (Part B Premium Included) |
| Plan A | $92 | $172 | $268 |
| Plan B | $145 | $228 | $322 |
| Plan C | $157 | $247 | $338 |
| Plan D | $141 | $276 | $344 |
| Plan F | $158 | $279 | $354 |
| Plan F (high deductible) | $41 | $89 | $201 |
| Plan G | $176 | $224 | $336 |
| Plan K | $70 | $130 | $236 |
| Plan L | $122 | $142 | $268 |
| Plan M | $164 | $164 | $300 |
| Plan N | $119 | $194 | $292 |