Are you a senior citizen living in Burlington, Vermont? Are you also looking for help supplementing your federal Medicare benefits? Then you've come to the right place. An unfortunate number of seniors aren't aware of the potentially dangerous gaps in coverage that their Medicare could potentially leave them vulnerable to. We're going to explain some of those gaps today; but more importantly, we're going to give you the information you need to protect yourself and your savings from thousands in unexpected medical bills and expenses.
Facts and Figures
There are 5,019 senior citizens living in Burlington right now

There are 6 hospitals in the Burlington area where seniors can get emergency and/or in-patient care

8% of Vermont seniors have a Medicare Advantage plan

35% of seniors have a Medicare Supplement (Medigap) plan

Which leaves 57% of seniors potentially uninsured or underinsured against costly Medicare coverage gaps!
In the end, it's not necessarily going to be one sudden, catastrophic medical emergency that could bankrupt you – it's going to be the slowly accumulating costs of chronic disease. Go ahead and take a look at the chart below which shows the prevalence of the top five most expensive chronic health conditions in Burlington. There's a chance that if you're reading this right now, you have at least one of them. And if you don't manage these conditions carefully, they may get very expensive over time – especially if you fail to protect yourself from the gaps in Medicare coverage.
| | |
| --- | --- |
| Disease | Prevalence in Burlington |
| Arthritis | 18% |
| High Blood Pressure | 20% |
| Coronary Heart Disease | 4% |
| Diabetes | 6% |
| Kidney Disease | 2% |
Healthcare Costs in Burlington, VT
How much do you think you spend annually on things like medications and medical supplies? It might not seem like that much when you're paying a little at a time here and there at the pharmacy; but when you sit down and add the total costs up, you may be surprised. Take a look at the graph below for a snapshot of what seniors in your area are spending annually on their chronic conditions. And just remember that whatever you're paying to manage your chronic conditions right now, it's only going to get more expensive as you get older.
| | | |
| --- | --- | --- |
| Disease | Prevalence in Burlington | Annual Cost of Treatment |
| Arthritis | 18% | $294 |
| High Blood Pressure | 20% | $356 |
| Coronary Heart Disease | 4% | $9,581 |
| Diabetes | 6% | $2,173 |
| Kidney Disease | 2% | $7,879 |
Medicare Advantage Savings in Burlington, VT
You have a couple of different options when it comes to protecting yourself from Medicare coverage gap expenses. One very popular choice is called Medicare Advantage. Some people also refer to it as Medicare Part C. Medicare Advantage is actually private health insurance that has very little to do with the federal government. A private insurance company acts as a middleman, taking money from the government in exchange for administering your medical care. For certain qualifying seniors, these government funds can mean that your monthly premiums equal $0. Also, you should know that your Medicare Advantage plan must legally cover the exact same benefits that Original Medicare promises you – it is against the law for your Medicare Advantage company to offer less than that, and many Medicare Advantage companies offer more benefits (at a cost, usually) in order to drum up more business.
From there, Medicare Advantage works very similarly to the private health insurance plans that most Americans are familiar with. You pay a monthly premium (if you have one), your insurance company fronts the bill for your doctor, hospital, and other medical needs, and you are responsible for things like coinsurance, co-payments, and prescription drugs. Many Medicare Advantage plans come with prescription drug coverage built into the base plan. That's another thing we forgot to mention: the benefits you get on day one with any Medicare Advantage plan will be equal to the benefits you would get on Medicare Parts A and B. If a Medicare Advantage company tries to sell you anything less, they are breaking the law and you should report them to your state's Department of Insurance immediately.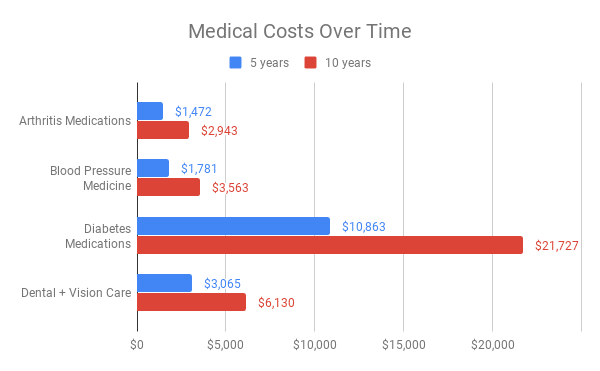 An added convenience that comes exclusively with Medicare Advantage is the fact that you can customize your plan to include coverage such as dental and vision to the policy. This means you can manage all of your medical needs under the same provider without having to deal with multiple different insurance companies. Some seniors like this convenience so much that they believe it to be worth any extra costs they might incur. Others, however, may find a better deal with a less comprehensive – and therefore less expensive – type of plan.
Medicare Supplement (Medigap) Savings in Burlington, VT
But not every senior who lives in Burlington sees Medicare Advantage as the best value. Some seniors are perfectly happy with the Medicare benefits they have, and don't need some big, complicated, customized plan for themselves. For these people, Medicare Supplement Insurance in Vermont is a better value. It focuses on plugging the holes in Traditional Medicare coverage only, which can make things a lot less expensive for many seniors.
Medicare Supplement Insurance (Medigap) policies are appealing to seniors who don't need to purchase a lot of coverage, who want to save money on their monthly premiums, and who would rather keep their Original Medicare benefits and allow the government to manage their health care needs. These policies have a laser-tight focus on only those gaps in Medicare Parts A and B which seniors would otherwise have to pay for out-of-pocket. This includes things like extended hospital stays, excess blood transfusions beyond 3 pints, and certain cost-share charges with hospice care – among many other uncovered expenses that seniors don't know about.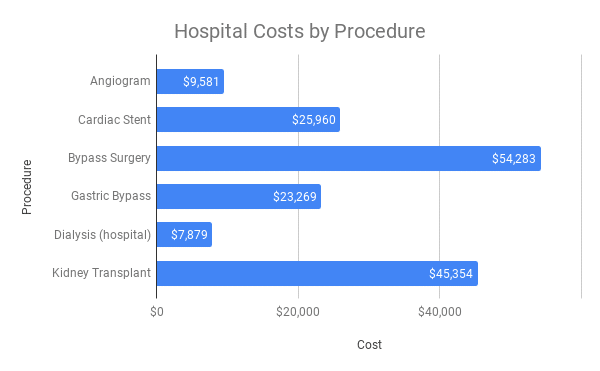 There are 10 Medicare supplement policies in all, and they are standardized across all 50 states. This means that whether you're in Nevada or Nebraska, Medigap Plan A will give you the same benefits. Plans A, D, K, and L focus on giving you medical benefits which cover the gaps in your Medicare Part A Hospital costs. Plans B, C, D, F, G, M, and N, on the other hand, cover your Part A benefits and add additional medical coverage for Medicare Part B costs. Medicare Part B expenses typically revolve around things like doctor visits, outpatient treatment, medical supplies, and excess charges like coinsurance or co-pays. The more coverage you feel you need, the more comprehensive of a plan you will want to purchase. But if you want something as comprehensive as Plan F, for example, you'll need to hurry; that plan is being phased out in 2020 and will no longer be available after 2021.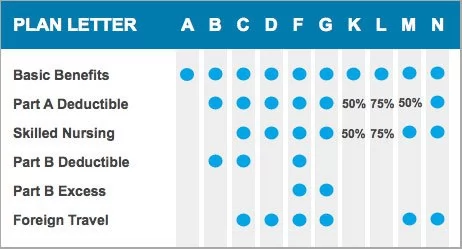 Unlike Medicare Advantage, Medicare supplement insurance doesn't have any provisions for prescription drugs, dental care, or vision coverage. But Original Medicare does offer seniors a Part D prescription drug plan, regardless of whether or not you purchase a Medicare supplement. And if you do a little digging, you may be able to find an affordable dental and/or vision plan in your area (discounts for seniors are particularly easy to find).
It never ceases to amaze us how few seniors are aware of the potentially catastrophic gaps in Medicare Parts A and B. Ignoring them and leaving your healthcare to chance could end up costing you a small fortune, or even wiping out your life savings. Luckily, getting them covered for an affordable rate is easy. Just contact one of our agents right now for help choosing between Medicare Advantage, Medigap, or any other available Medicare supplement insurance policy in your area.
| | | | |
| --- | --- | --- | --- |
| Medigap Plan | Minimum Monthly Premium | Maximum Monthly Premium | Average Estimated Monthly Premium (Part B Premium Included) |
| Plan A | $92 | $172 | $268 |
| Plan B | $145 | $228 | $322 |
| Plan C | $157 | $247 | $338 |
| Plan D | $141 | $276 | $344 |
| Plan F | $158 | $279 | $354 |
| Plan F (high deductible) | $41 | $89 | $201 |
| Plan G | $176 | $224 | $336 |
| Plan K | $70 | $130 | $236 |
| Plan L | $122 | $142 | $268 |
| Plan M | $164 | $164 | $300 |