The saying goes that everything is bigger in Texas. This is especially true when it comes to the cost of chronic conditions in the elderly. Medicare Part A and Part B leave significant gaps, and too many Texas seniors are falling between them. In San Antonio alone, almost half of seniors are potentially underinsured. Life-saving measures could end up costing patients their life savings. That's why seniors have to be informed about the most affordable health care in San Antonio.
Senior Medicare in TX: Facts and Figures
There are 153,979 senior citizens living in San Antonio right now
There 10 hospitals in the TX area where seniors can get emergency and/or in-patient care
33% of TX seniors have a Medicare Advantage plan
19% of seniors have a Medicare Supplement (Medigap) plan
Which leaves 48% of seniors potentially uninsured or underinsured against costly Medicare coverage gaps!
It is the unfortunate reality that as we age, we become more prone to certain diseases. These tend to be the more chronic, invasive, permanent sort which require mitigation for the rest of our lives. Most get worse over time, and can only be treated for the symptoms to improve remaining quality of life, but draining our bank accounts. On top of it all, it is completely likely that we can and will have more than one of these diseases in varying degrees. See the chart below to understand just how common these illnesses are.
| | |
| --- | --- |
| Disease | Prevalence (in San Antonio) |
| Arthritis | 21% |
| High Blood Pressure | 30% |
| Coronary Heart Disease | 11% |
| Diabetes | 13% |
| Kidney Disease | 3% |
Healthcare Costs in San Antonio, TX
Of course, all of us are concerned with getting the proper care and the cost of that care. Prescriptions, monitors, patient care while in the hospital, outpatient, general visits, all of these add to the entire cost. Seniors are living longer, but at times that can become just more time to pay more bills, since medical costs continue to rise annually. Considering those two factors, it's understandable how costs can quickly become unmanageable for even those who have saved ahead of time. It is vital to be informed about today's health care options for seniors, in order to protect your life and health into our golden years.
| | | |
| --- | --- | --- |
| Disease | Prevalence (in San Antonio) | Annual Cost of Treatment |
| Arthritis | 21 | $304 |
| High Blood Pressure | 30 | $180 |
| Coronary Heart Disease | 11 | $7,218 |
| Diabetes | 13 | $2,208 |
| Kidney Disease | 3 | $6,335 |
Medicare Advantage Savings in San Antonio, TX
There are some private insurance plans which are approved by the government, and yet not government provided, that are specifically for seniors who are currently enrolled in Medicare. Insurance costs aren't paid directly by the government, but rather redirected to Medicare Advantage. The government pays their portion of the monthly premium, and the patient pays the rest. In many cases, Medicare Advantage plans in Texas are available starting at $0 a month. These plans are required legally to offer at least the same as Original Medicare Part A and B. The majority of insurers offering these sorts of plans also have dental and vision coverages available as well.
Seniors in general say they feel the coverage is better under the Medicare Advantage plans than under Traditional Medicare. It is the nature of chronic diseases to require on-going management, whether for sustained treatment or simply to stave off symptoms and improve quality of life. Over time, conditions worsen and costs continue to increase, leaving patients worse off than ever. Medicare Advantage plans can be far more comprehensive than the coverage offered by Medicare alone, even with options like Part D.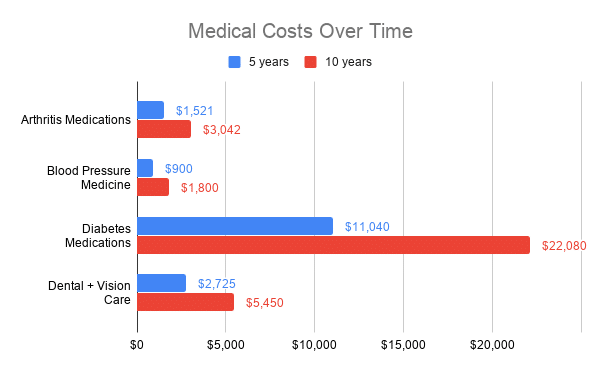 Medicare Advantage can cover even more than Original Medicare Parts A and B. Doctor visits, testing equipment, and drug plans are options as well. Many plans allow the option to add vision or dental coverage for additional premium costs. Thanks to the government paying some or potentially all of the premium, seniors can get a fully comprehensive Medicare Advantage plan starting as low as $0 a month out-of-pocket for premium cost. There will still be certain items that insurance doesn't cover, like copays or coinsurance, which will be the responsibility of the plan holder.
Medicare Supplement (Medigap) Savings in San Antonio, TX
Additional Medicare gap coverage policies are Medicare Supplement Insurance policies, or Texas Medigap policies. They work a bit differently than Medicare Advantage plans, but can still save a good amount of money, particularly with gaps in Medicare Part A. Severe chronic conditions can cost five digits and up for a single treatment or incident. At a given point, Medicare stops their coverage, and the patient is responsible for the rest. These bills can be huge, and make an already difficult diagnosis and treatment that much harder.
Right now, there are four plans intended to cover Medicare Part A gaps. Plans A, D, K, and L are all intended for covering the potential gaps in Traditional Medicare. Additional plans do account for Part A, but with Part B as well. Those will be discussed below the chart. However, if you don't need coverage for Part B, then it would be wise to consider a plan without it, as it will save in premium costs.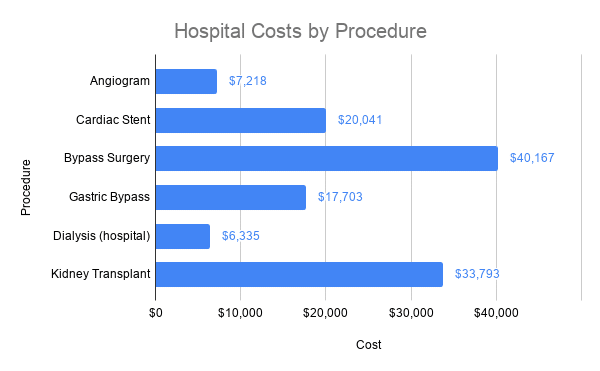 Medigap Plans B, C, D, F, G, M, and N, are all created to cover the gaps in both Medicare Part A as well as various other aspects of Medicare Part B. The more thorough the coverage in your plan, the higher the premium is likely to be. But, this also means that you will likely have much less out-of-pocket costs, so it still could save you money in the long run. It all depends on your specific insurance product needs. Be certain to note that Plan F is set to retire in 2020, and will not be offered any longer as of 2021.
There are gaps in Medicare Part B as well to take into consideration. Part A is supposed to take care of hospital visits and inpatient care, and Part B should, in theory, take care of the rest. This isn't always how things work, however. Copays and coinsurance remain the responsibility of the insured, as usual, and can add up to a considerable amount over time. There are a variety of different plans which can compensate for this so that patients like you don't get overwhelmed with too many medical bills.
Medicare Supplement Insurance does not cover any prescriptions, dental, or vision care, unlike Medical Advantage. But Traditional Medicare does have Part D available, which is specifically for purchasing medical drugs. Part D is available for purchase for anyone eligible for Medicare, whether or not they have any other Medicare plan currently as their main coverage. Also available online are hundreds of alternative medical plans for dental or vision in the San Antonio area, which can be found through a simple Google search.
For San Antonio seniors, it is imperative that they have the proper amount of health coverage, and at an affordable price for all. It protects you, your savings, and your family from any additional and unnecessary hardship or financial burden. Our health and rising costs to cover it are factors beyond any one person's control. However, we can control how we prepare for the future. A Medicare coverage gap policy is the best way to do that, and we want to help you find the best policy for tomorrow's needs, today.
| | | | |
| --- | --- | --- | --- |
| Medigap Plan | Minimum Monthly Premium | Maximum Monthly Premium | Average Estimated Monthly Premium (Part B Premium Included) |
| Plan A | $80 | $275 | $313 |
| Plan B | $94 | $313 | $339 |
| Plan C | $100 | $355 | $363 |
| Plan D | $95 | $268 | $317 |
| Plan F | $99 | $306 | $338 |
| Plan F (high deductible) | $24 | $110 | $203 |
| Plan G | $94 | $217 | $291 |
| Plan K | $47 | $140 | $229 |
| Plan L | $81 | $196 | $274 |
| Plan M | $92 | $172 | $268 |
| Plan N | $69 | $248 | $294 |