Houston, TX is the fourth largest city in the United States, and the biggest in the grand ol' state of Texas. Of all of those inhabitants, none need insurance coverage more than aging seniors. There is no shortage of information out there for any and all health coverage options you might have. But all of that choice can leave you paralyzed, unsure how to move forward with so many different subtleties. The big picture items can be so overwhelming that details are missed or forgotten, like the sprawling gaps left in Medicare Parts A and B. But once you learn that these gaps exist, what can you do? For seniors especially, knowing how to cover those gaps can make life and death differences.
Senior Medicare in Houston, TX: Facts and Figures
There are 234,876 senior citizens living in Houston right now
There 11 hospitals in the Houston, TX area where seniors can get emergency and/or in-patient care
20% of Texas seniors have a Medicare Advantage plan
19% of seniors have a Medicare Supplement (Medigap) plan
Which leaves 61% of seniors potentially uninsured or underinsured against costly Medicare coverage gaps!
It is a sad truth that chronic ailments become more pervasive with age. It is simply what happens as the human body begins to cease functioning as well as it once did. Usually, these are the diseases which we carry for the rest of our lives, as well as the costs associated with them. As if that wasn't difficult enough to handle, it is not just possible but likely that we may have more than one disease at a time. This could lead to outlandish medical expenses that could cripple even the most financially sound senior, if they are under- or uninsured. The chart below details the common chronic diseases among seniors in Houston, TX.
| | |
| --- | --- |
| Disease | Prevalence (in Houston, TX) |
| Arthritis | 19% |
| High Blood Pressure | 31% |
| Coronary Heart Disease | 6% |
| Diabetes | 12% |
| Kidney Disease | 3% |
Healthcare Costs in Houston, TX
On top of so many affected seniors, there are the prices of associated care to consider. Medical drugs, various pieces of equipment, hospital stays, in-home care, and regular visits are all factors which stack up over time, leading to a huge bill. The expense of medical care is on the rise every year, and it doesn't seem to be slowing any time soon. With seniors living longer lives, this can mean even bigger bills, and more of them. There is no time to wait. You have to know if your coverage is enough in order to protect the things you have spent a lifetime working to get.
| | | |
| --- | --- | --- |
| Disease | Prevalence (in Houston) | Annual Cost of Treatment |
| Arthritis | 19% | $304 |
| High Blood Pressure | 31% | $180 |
| Coronary Heart Disease | 6% | $7,659 |
| Diabetes | 12% | $2,208 |
| Kidney Disease | 3% | $6,866 |
Medicare Advantage Savings in Houston, TX
While Medicare Advantage is not government-issued, it is government-approved. Technically, Medicare Advantage is a separate, private insurance plan, but with very unique benefits. Insurance costs aren't paid for by the government, but instead they redirect your intended costs to Medicare Advantage, and any remainder becomes the patient premium. This cost can be, in many cases, as low as $0 a month. Medicare Advantage must cover at least the same as Medicare Parts A & B, but many outside insurers offer add-on benefits for more premium.
Medicare Advantage plans offer better coverage for the needs of seniors with these common chronic illnesses, according to the statements of those seniors themselves. Every illness, but especially those that are long-term and near the end of life, requires consistent management to alleviate symptoms and ensure a good quality of life. This can include prescriptions, testing items, frequent doctor visits, and more. As these conditions worsen, costs still continue to increase. Fortunately, there are Medicare Advantage plans which can cover even more than a traditional Medicare plan, even when said Medicare plan includes extras like Part D. To be ready for your remaining future, you have to prepare beforehand with Medicare Advantage.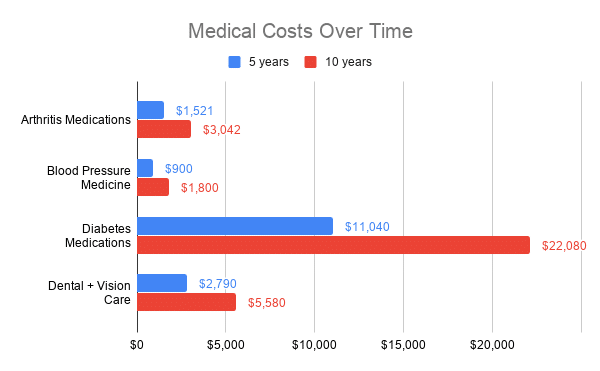 Medicare Advantage plans cover every bit as much as Medicare Parts A and B, and then even more. They can include all of those doctor visits and pieces of equipment, as well as potentially a plan for necessary drugs. A majority of the offered plans are presented with an option to include any combination of the variety of expenses – even dental or vision. Since the government pays a portion of the Medicare Advantage premium, many seniors can enjoy an additional monthly premium starting as low as $0. Coinsurance and copays will still be patient responsibilities, as well as out-of-pocket costs, but they will be significantly reduced.
Medicare Supplement (Medigap) Savings in Houston, TX
Medigap is another type of Medicare Supplement Insurance. They work similarly to Medicare Advantage and can save money in covering gaps in traditional Medicare Part A. The most common conditions (heart disease, for example) can cost upwards of five figures just for the hospital stay and administered in-patient treatments alone. At a certain cutoff, Original Medicare plans stop paying, and any remaining balance must come from the patient's own pocket. A Medicare Supplement Insurance plan can stop that.
Currently, there are four different plans tailored for exactly the above coverages. These plans are: Plans A, D, K, and L. There are additional plans which cover gaps in Part A as well as gaps in Part B, but we will discuss those in a moment. For now, it is important to understand that if you do not need the gap coverage for traditional Medicare Part B, buying a supplement plan which only covers gaps in Part A will come with a lower premium, thus saving even more money.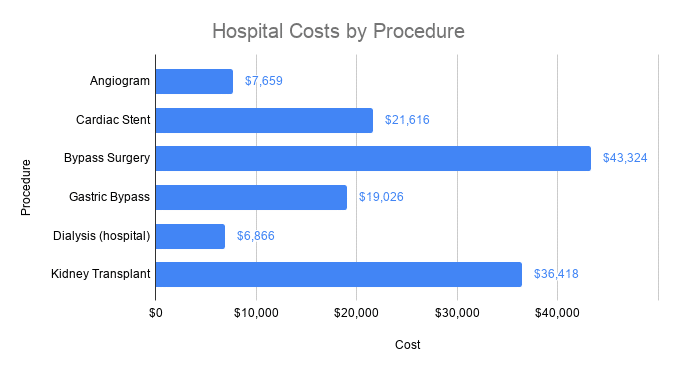 However, if you anticipate needing help with the gaps in Part A and Part B, there are Medigap plans B, C, D, F, G, M, and N. These cover differing aspects of traditional Medicare parts A and B. As always with any insurance, more coverage results in more premium. Still, it is important to note that this isn't necessarily a bad thing. More coverage also means less out of pocket expenses, so paying a higher premium could actually save money in the long run. Plan F is only available for a limited time, as it will be retiring in 2021.
Traditional Medicare Part B covers any medical aspect that Part A cannot. This generally includes outpatient procedures, regular office visits, and medical testing home equipment. Responsibilities like coinsurance and copays will remain with the patient, as well as any premium. These costs too can be hard to handle, but thankfully there is no shortage of choices to help further reduce them.
Medicare Advantage has coverage options for prescriptions, dental, and vision, for additional premium. However, Medicare Supplement Insurance does not. Original Medicare offers Part D for these coverages, which can be purchased with or without any other Original Medicare parts. A Google search for Houston plus the terms "dental" or "vision" and "insurance" can yield several alternative options as well, many of which are quite cost-saving.
For all seniors in Houston, it is of the utmost importance that you understand the principles and advantages of a supplemental Medicare health plan. These can be the difference between living through your golden years or having them rust and turn to bronze years. The rising cost of medicine and care is out of control, but what we can control is how we prepare to face the inevitable. You absolutely have to find a Medicare supplement policy that fits your needs, yet doesn't break the bank. We want to help you do exactly that.
| | | | |
| --- | --- | --- | --- |
| Medigap Plan | Minimum Monthly Premium | Maximum Monthly Premium | Average Estimated Monthly Premium (Part B Premium Included) |
| Plan A | $80 | $275 | $313 |
| Plan B | $94 | $313 | $339 |
| Plan C | $100 | $355 | $363 |
| Plan D | $95 | $268 | $317 |
| Plan F | $99 | $306 | $338 |
| Plan F (high deductible) | $24 | $110 | $203 |
| Plan G | $94 | $217 | $291 |
| Plan K | $47 | $140 | $229 |
| Plan L | $81 | $196 | $274 |
| Plan M | $92 | $172 | $268 |
| Plan N | $69 | $248 | $294 |