You are probably already aware of the pricey gaps in Medicare Parts A and B, but what now? You don't have to simply sit there underinsured and accept it. There are options for seniors with Medicare to seek more comprehensive coverage at affordable costs. As a senior, the rest of your life is at risk without proper insurance coverage. Living in Dallas, you experience some unique challenges when attempting to find the right healthcare for you.
Senior Medicare in TX: Facts and Figures
There are 282,242 senior citizens living in Dallas right now
There 10 hospitals in the Dallas area where seniors can get emergency and/or in-patient care
33% of Texas seniors have a Medicare Advantage plan
19% of seniors have a Medicare Supplement (Medigap) plan
Which leaves 48% of seniors potentially uninsured or underinsured against costly Medicare coverage gaps!
Chronic disease becomes more prevalent as we age. It's an unfortunate reality for seniors that the human body simply doesn't work as well after a certain amount of years. These diseases are often pervasive and incurable, meaning they will require treatment for the rest of your life. Most will get worse as time goes on, increasing medical expenses in your golden years. There's also the chance that you'll have two or possibly three at once, compounding all that frustration many times over. The chart below outlines the prevalence of the most common chronic diseases among Dallas seniors:
| | |
| --- | --- |
| Disease | Prevalence (in Dallas) |
| Arthritis | 21% |
| High Blood Pressure | 32% |
| Coronary Heart Disease | 6% |
| Diabetes | 12% |
| Kidney Disease | 3% |
Healthcare Costs in Dallas, TX
We cannot talk about chronic diseases without discussing cost. Unfortunately, money is integral to how much and what kind of healthcare you can receive. Prescriptions, testing equipment, in-hospital care, doctor visits; all of it adds up. Seniors are living longer than ever, which is fantastic, but also means you are paying more and more for healthcare. Medical costs continue to rise, and they aren't stopping anytime soon. Things can get shockingly pricy, and quick. It is more important now than ever to ensure you have the right healthcare coverage.
| | | |
| --- | --- | --- |
| Disease | Prevalence (in Dallas) | Annual Cost of Treatment |
| Arthritis | 21% | $304 |
| High Blood Pressure | 32% | $180 |
| Coronary Heart Disease | 6% | $7,642 |
| Diabetes | 12% | $2,208 |
| Kidney Disease | 3% | $6,859 |
Medicare Advantage Savings in Dallas, TX
Enter: Medicare Advantage in Texas. This private health plan is federal government approved for any senior who is currently enrolled in Medicare. Rather than your insurance cost being handled directly by the government, the government pays what they usually would to Medicare Advantage instead of hospitals and doctor's offices. You pay the remaining portion of the premium, and voila, more comprehensive coverage for a fraction of the cost. Law requires these Medicare Advantage plans to offer at least the same coverages as Standard Medicare, so no corners are being cut. As a matter of fact, many insurers offer far more than the minimums, including vision or dental coverage.
Seniors themselves have said they feel the coverage options for chronic ailments are far better with a Medicare Advantage plan. The most common illnesses – like arthritis, diabetes, and high blood pressure – need the most consistent effort to manage effectively. Prescriptions, testing items, more frequent visits to the doctor, all of these are just the tip of the iceberg. As these conditions worsen, so do the associated costs. Even if you opt for Part D of Medicare (an additional drug plan), Medicare Advantage can still offer more comprehensive, inclusive coverage. It's never too early to start considering the options and benefits.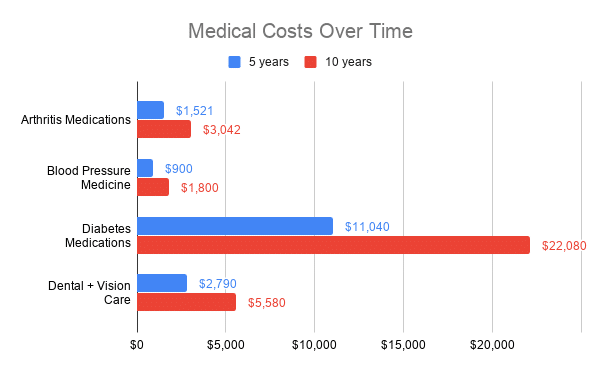 Medicare Advantage plans can cover much more than just Medicare Parts A and B. Cost-effective drug plans and doctor visits are just the beginning. The majority of plans offer dental or vision for an additional premium also. Thanks to the government pitching in on that premium, lots of seniors can get their fully comprehensive Medicare Advantage plan for as little as $0 a month. Can you imagine? Fully comprehensive coverage, at just the cost of a little time doing research? Remember, copays and coinsurance will always be patient responsibilities. But the chance to have better insurance at a severe discount is too good to pass up.
Medicare Supplement (Medigap) Savings in Dallas, TX
Medigap (also known as Medicare supplement) policies can also save a great deal of money. They work a bit differently from Medicare Advantage plans, but can still rack up the savings. They are designed to cover the gaps in Medicare Part A. Even the least severe chronic conditions can cost upwards of tens of thousands of dollars, and who has money like that laying around to just give to hospitals? Blood transfusions are just one potentially life-saving item not covered by traditional Medicare. If you end up needing those treatments that aren't covered, you will need a supplemental insurance plan to pick up the slack, or face astounding out-of-pocket costs alone.
Currently, Plans A, D, K, and L are designed just for gaps in Medicare Part A coverage. There are other plans which include coverages for Parts A and B, but more on those in a moment. If you don't expect a ton of Part B costs, it could save you a considerable amount to opt for a Medicare Supplement Insurance plan in Texas which bridges the gaps in Part A only, since those plans will cost much less. These plans have a much lower monthly premium than some of their more comprehensive options, but it is always best to think thoroughly and plan according to your own health.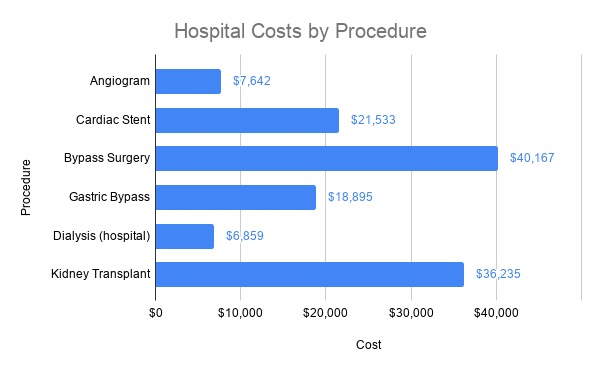 The remaining Medigap plans (B, C, D, F, G, M, and N) are designed to focus on gaps in Medicare Part A and Part B. The more coverage in a plan, the more premium may end up being on a monthly basis. But even with the priciest premium Medigap supplement plans offer, it will still be boatloads less than a single hospital stay without adequate coverage. Do note that Plan F is retiring soon, and will not be available for enrollment as of 2021.
While Part A of Medicare takes care of hospital stays and inpatient care, Part B is supposed to cover everything else. However, the copays, coinsurance, and annual premiums for Part B can get frustratingly large over time. There are many plans which take this into account, and help to reduce the costs of Medicare Part B so that you aren't buried under Medicare bills.
Medicare supplement insurance does not currently have an option for prescription coverage, dental, or vision. However, traditional Medicare does offer Part D regardless of whether you purchase any other Medicare plan, as long as you are a qualifying senior. With a little searching, it is simple to find additional policies to cover dental and vision in the Dallas area, where there are no shortage of private insurers willing and able to help.
For Dallas seniors, having the right medical insurance is integral to living your best life in your golden years. It protects your retirement, your investments, and you. Medical costs are continually on the rise, and there is nothing we can do to stop them just yet. But what you can do is prepare by having the best coverage for you to protect against costly gaps in Medicare coverage. We want to help you find that policy.
| | | | |
| --- | --- | --- | --- |
| Medigap Plan | Minimum Monthly Premium | Maximum Monthly Premium | Average Estimated Monthly Premium (Part B Premium Included) |
| Plan A | $80 | $275 | $313 |
| Plan B | $94 | $313 | $339 |
| Plan C | $100 | $355 | $363 |
| Plan D | $95 | $268 | $317 |
| Plan F | $99 | $306 | $338 |
| Plan F (high deductible) | $24 | $110 | $203 |
| Plan G | $94 | $217 | $291 |
| Plan K | $47 | $140 | $229 |
| Plan L | $81 | $196 | $274 |
| Plan M | $92 | $172 | $268 |
| Plan N | $69 | $248 | $294 |