Rhode Island is known for a wide number of things, but Warwick in particular means something different to everybody. Unfortunately for nearly half of all seniors, Warwick means limited or no access to healthcare. For these thousands of seniors, healthcare is both a necessity and a pipe dream. Because of the fact that 44% of seniors in Warwick lack the proper level of insurance, they often find themselves financially burdened by Medicare coverage gaps. If you're in this situation, it's important to know that you're not alone. Let's take a closer look at the statistics.
Facts and Figures
There are 16,038 senior citizens living in Warwick right now

There are only 2 hospitals in the Warwick area where seniors can get emergency and/or in-patient care

37% of Rhode Island seniors have a Medicare Advantage plan

19% of seniors have a Medicare Supplement (Medigap) plan

Which leaves 44% of seniors potentially uninsured or underinsured against costly Medicare coverage gaps!
Out of all 16,038 seniors in Warwick, 7,056 either do not have health insurance or do not have sufficient access to healthcare in general. To put it another way, just under half of all seniors in Warwick have no reliable and effective method of accessing the healthcare options that they both need and deserve. Now, you might be thinking that this isn't too bad a problem because some of these people might simply be healthier than the 56% of seniors who do have adequate health insurance in the area. Whether or not that's true is impossible to tell. Assuming for the moment that it is true, however, that can change any day. With each passing decade, our risk of developing age-related illnesses increases exponentially, meaning that good health today doesn't always roll over to good health tomorrow. The chart below demonstrates just how many seniors in Warwick have been diagnosed with a few of the most common age-related illnesses.
| | |
| --- | --- |
| Disease | Prevalence in Warwick |
| Arthritis | 31% |
| High Blood Pressure | 35% |
| Coronary Heart Disease | 6% |
| Diabetes | 9% |
| Kidney Disease | 3% |
Healthcare Costs in Warwick, RI
The numbers themselves don't seem too bad. Everybody knows that illness and disability become more common with age; but did you know that these numbers are steadily rising with each new advancement in medical technology? It sounds counter-intuitive, but it's true. Thanks to those medical advancements, seniors are living longer now than ever before and the human life expectancy is continually increasing. This means there is more time in our lives for age-related illnesses to develop. But it doesn't stop there. As time goes on, the frequency and severity of the symptoms related to your age-related illnesses will worsen, driving up the total volume of your payments.
| | | |
| --- | --- | --- |
| Disease | Prevalence in Warwick | Annual Cost of Treatment |
| Arthritis | 31% | $291 |
| High Blood Pressure | 35% | $354 |
| Coronary Heart Disease | 6% | $8,023 |
| Diabetes | 9% | $2,163 |
| Kidney Disease | 3% | $7,886 |
Medicare Advantage Savings in Warwick, RI
By replacing your Original Medicare plan with a privately owned and operated Medicare Advantage plan, on the other hand, you can prevent those out-of-pocket expenses that can otherwise be so financially and emotionally debilitating. Whereas Original Medicare can leave you without coverage for some of your most expensive medical needs, Medicare Advantage plans can provide you with permanent, uninterrupted healthcare coverage. Although Medicare Advantage plans completely replace your existing Medicare coverage plan, that does not mean that Medicare Advantage plans will void your coverage. In fact, providers of Medicare Advantage plans are forced by law to provide the same minimum level of benefits and often provide additional benefits at next to no additional prices.
One of the additional coverage options that many seniors spring for is the optional prescription drug coverage. This is an option for almost any senior looking to enroll in a Medicare Advantage plan and can typically be altered or customized in order to best suit your needs, although the specifics of the coverage options and benefits will tend to vary from provider to provider. Some providers will only cover generic prescriptions, whereas others will go so far as to extend coverage to all prescription options as well as medical tools and technologies, such as glucose monitors and testing kits. The versatility of these comprehensive care plans tend to be perfectly suited for seniors suffering from severe and chronic health conditions, whereas they can be a bit of an overkill option for others.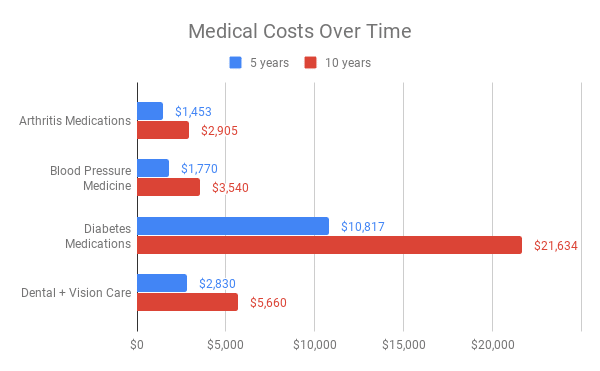 Two of the other most common additional coverage options for seniors with Medicare Advantage plans are dental and vision care coverage. These coverage options can enable you to see your preferred dentist or optometrist or both whenever you'd like. Of course, the specifics of the benefits and the frequency of their availabilities are not all the same from plan to plan. This is a benefit that is unlike any other in the world of Medicare coverage. To put it simply, you cannot add prescription drug, dental care, or vision care coverage to Original Medicare nor to Medicare Supplement Insurance. However, there are ways around those limitations, which we will get to later.
Medicare Supplement (Medigap) Savings in Warwick, RI
As the name suggests, Medicare Supplement (Medigap) insurance supplements your existing Medicare benefits rather than replacing them, which immediately sets these plans apart from Medicare Advantage. For the most part still privately owned and operated, these plans are otherwise subject to many of the same market forces as Medicare Advantage. There are ten different types of Medigap insurance plans from which to choose.
The first category of Medigap plans contains Medicare Supplement insurance Plans A, D, K, and L. Each of these plans are specifically tailored to bridge the coverage gaps associated with Medicare Part A, which can be exceptionally high in seniors suffering from chronic health conditions such as age-related kidney and heart disease. Unfortunately, neither of these plans provides any benefit for expenses incurred as a part of Medicare Part B coverage gaps, meaning that seniors who suffer more so or equally from Medicare Part B coverage gaps will not receive the optimum level of coverage by purchasing one of these plans. Those seniors will stand to benefit more from either a Medicare Advantage plan or a Medigap plan in the second category.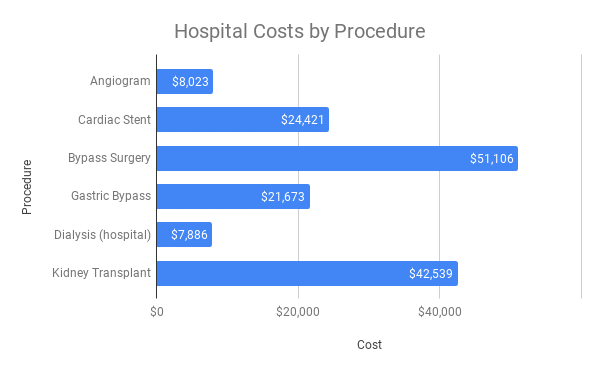 The second category of Medicare Supplement insurance plans are those that provide coverage benefits for both Medicare Part A and Medicare Part B coverage gaps: Plans B, C, F, G, M, and N. Each of these plan types provides customized benefits designed to appeal to different people in different circumstances. In order to know which of the ten options is best for you, it's a wise decision to speak to a professional. Unfortunately, Medigap Plan F is being discontinued after 2020, meaning that you will no longer be able to enroll in that plan starting 2021. In order to continue to receive a similar quality of coverage, you'll either have to hurry up and enroll before the deadline, or consider one of the other plans in this category.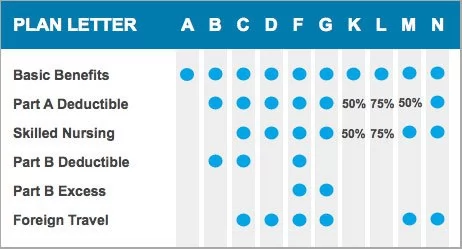 The greatest strength of Medigap plans is their unique nature, with each one providing benefits specifically tailored to the needs of particular groups of seniors. However, this custom fit nature is also Medigap's greatest weakness. Although Medigap plans can be great for rendering Medicare Part A and Medicare Part B more affordable, it is currently not possible to add prescription drug, vision, or dental coverage to a Medigap plan. Instead, you will have to add outside insurance plans to your suite of healthcare options in order to ensure that you receive the level of treatment that you both need and deserve.
When it all comes down to it, your health is your responsibility. Nobody knows you better than you do, and the last thing that you're going to want to do is fall back on your children for financial support just to receive the healthcare that you both need and deserve. Unfortunately, by waiting and going without proper health insurance, that's the risk that you're taking. So don't wait! Go to Medigap.com today and start shopping for your healthcare options or speak to an expert who can help guide you through the process.
| | | | |
| --- | --- | --- | --- |
| Medigap Plan | Minimum Monthly Premium | Maximum Monthly Premium | Average Estimated Monthly Premium (Part B Premium Included) |
| Plan A | $73 | $583 | $464 |
| Plan B | $108 | $203 | $291 |
| Plan C | $129 | $232 | $316 |
| Plan D | $129 | $196 | $298 |
| Plan F | $130 | $230 | $316 |
| Plan F (high deductible) | $31 | $232 | $267 |
| Plan G | $110 | $197 | $289 |
| Plan K | $41 | $99 | $206 |
| Plan L | $72 | $139 | $241 |
| Plan M | $118 | $144 | $267 |