Are you struggling to get the healthcare that you both need and deserve through Medicare? If so, you're not alone. There are thousands of seniors just like you in the Syracuse area alone, with millions more in the rest of the country. For the most part, that's because of the risks associated with Medicare coverage gaps. These gaps are associated with some of the more expensive parts of Medicare Part A, and things like excess costs or coinsurance payments for Part B coverage. Fortunately, there are two easy ways to ensure that these expenses don't happen to you: Medicare Advantage and Medicare Supplement (Medigap) insurance.
Facts and Figures
There are 17,129 seniors living in Syracuse right now.
There are 7 hospitals in Syracuse where seniors can go to receive emergency and/or in-patient care.
38% of New York seniors have a Medicare Advantage plan.
12% of New York seniors have a Medicare Supplement (Medigap) plan.
Which leaves 50% of seniors potentially uninsured or underinsured against costly Medicare coverage gaps!
If all 8,564 of the seniors in Syracuse who rely solely on Medicare to meet their healthcare needs were in perfect and pristine health, they wouldn't need to worry about Medicare coverage gaps. However, that's not the case. In fact, the health of many of these thousands of seniors is rapidly deteriorating each day due to a variety of reasons, including simply aging. As you grow older, your risk of developing an age-related illness increases and so too do the symptoms of any of your existing age-related illnesses. That means that today's joint pain could be tomorrow's crippling arthritis. If you don't have proper insurance, the costs could be through the roof. The chart below details a few of the most prevalent age-related illnesses among the senior population of Syracuse, New York.
| | |
| --- | --- |
| Disease | Prevalence in Syracuse, NY |
| Arthritis | 27% |
| High Blood Pressure | 30% |
| Coronary Heart Disease | 7% |
| Diabetes | 13% |
| Kidney Disease | 3% |
Healthcare Costs in Syracuse, NY
For many seniors, poor health can lead to many more negative outcomes. As your general health worsens and the frequency and severity of your symptoms increase with age, the costs of treatment for your general health and those symptoms will also increase. It makes sense, when you think about it. For example, simple joint pain can often be treated with a single medication or a lotion, whereas severe and debilitating osteoarthritis can require quite a bit of medical attention. This is also not to mention the fact that medical costs in general are increasing every day. That means that, even if your symptoms stay the same, your healthcare bills will still increase each year. Given that seniors are living longer lives now than ever before, the price-increases as a result of worsening conditions and rising medical costs have more time to ruin each senior's life and finances. The chart below shows just how expensive the annual out-of-pocket costs of treatment can be for seniors who rely on Medicare alone for their health insurance.
| | | |
| --- | --- | --- |
| Disease | Prevalence in Syracuse, NY | Annual Cost of Treatment |
| Arthritis | 27% | $294 |
| High Blood Pressure | 30% | $356 |
| Coronary Heart Disease | 7% | $9,439 |
| Diabetes | 13% | $2,173 |
| Kidney Disease | 3% | $8,704 |
Medicare Advantage Savings in Syracuse, NY
Medicare Advantage is not a form of Medicare in the traditional sense of the word. Rather, Medicare Advantage is a form of private insurance designed to provide seniors with a better alternative to Original Medicare. These plans are required by law to provide the same baseline level of care as Original Medicare, but providers often go above and beyond. In order to continue to appeal to new beneficiaries, Medicare Advantage providers tend to offer additional benefits and improved coverage options in exchange for higher premiums. Of course, those options are completely optional. Because the government takes care of most or all of your premium, you could potentially stack those optional benefits as high as you want without paying a penny.
Medicare Advantage plans are designed to appeal to your particular needs. One of the ways in which they do so is by enabling seniors to enroll in additional coverage for prescription drugs and minor medical equipment. Such plans can cover anything from generic medications to brand name medications and any minor equipment from glucose monitors to testing strips. Of course, the specific nature of the plan can vary from provider to provider and even senior to senior, but the benefits remain generally the same. That makes Medicare Advantage plans a great option for seniors suffering from chronic health conditions the likes of high blood pressure, diabetes, or arthritis. Over time, the benefits can really add up.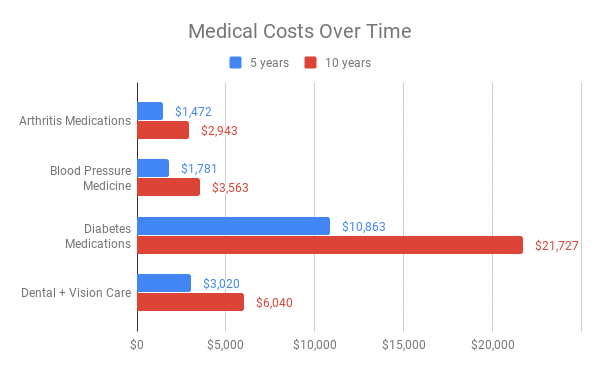 Speaking of adding up, it's possible to save even more money with Medicare Advantage plans by adding vision and dental care coverage to your plan. With the option of adding vision and dental coverage as comprehensive or simple as you need, your ability to ensure a high quality of health and care increases beyond what it ever could have been had you continued relying on Original Medicare. This is one of the key benefits that sets Medicare Advantage plans apart from Original Medicare and Medicare Supplement Insurance. You simply won't have a similar option on either of those other two plans.
Medicare Supplement (Medigap) Savings in Syracuse, NY
Medicare Supplement insurance is another great option for seniors looking to avoid the burdensome out-of-pocket costs of Medicare coverage gaps. Best of all, none of the ten Medicare Supplement plans, more commonly known as Medigap plans, replaces your existing Medicare coverage. Rather, they supplement it, functioning as more of an expansion than a replacement. For the most part, these plans are designed to help seniors cover the coverage gaps associated with Medicare Part A, which can be exceptionally high for seniors who struggle with long-term chronic conditions, including kidney and heart disease. Of course, that's not all they do. With ten plans to choose from, there is a wide variety of options available to help meet your healthcare needs without falling prey to Medicare coverage gaps.
The first few plans that you should know about are Medicare Supplement insurance plans A, D, K, and L. Each of these plans specifically targets the coverage gaps of Medicare Part A in order to help seniors ensure high-quality access to affordable emergency and in-patient care. If your out-of-pocket expenses are increasing for Medicare Part A treatment options but not for any other part of Medicare, then you might want to consider enrolling in one of these plans. However, if you also have high out-of-pocket expenses related to Medicare Part B coverage gaps, then you won't fully benefit from plans A, D, K, or L.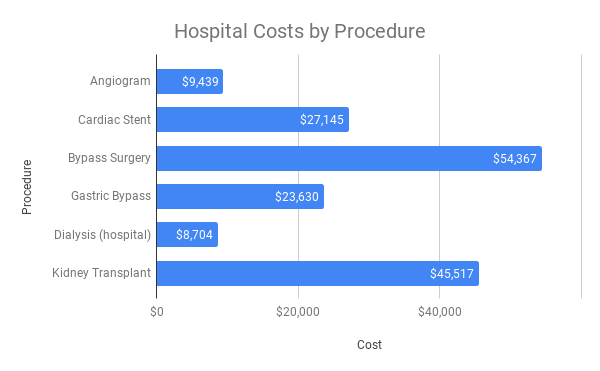 For seniors struggling with Medicare Part A coverage gaps and Medicare Part B coverage gaps, a different kind of plan will be necessary. Medicare Supplement insurance plans type B, C, F, G, M, and N all help to cover not only the coverage gaps related to Medicare Part A but also those of Medicare Part B, significantly improving your potential access to affordable treatment options. Unfortunately, Medigap type F will not be available come the end of 2020. Starting in 2021, you will need to enroll in another Medigap plan in order to receive a comparable level of insurance (unless you enroll in Plan F now while coverage is still available).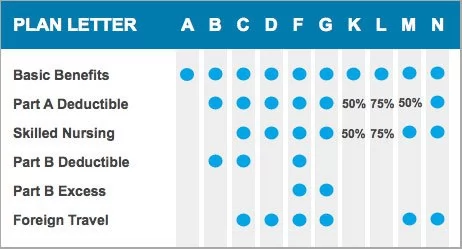 One of the major downsides of Medicare Supplement Insurance is the fact that it doesn't come with options to add either prescription drug coverage or dental and vision care coverage. That means that you'll still risk getting caught in Medicare coverage gaps in order to pay for any services rendered in one of these treatment categories. That said, it is still possible to get them covered. You can simply enroll in Medicare Part D prescription drug coverage and seek out private insurance to cover vision and dental care. Doing things that way can enable you to be fully covered all while spending less than $100 per month (and sometimes less than half of that).
Life in Syracuse can be great in just about every way, but only if you keep your body and your mind in great working order. There's simply no way to do that without securing proper access to healthcare. Now more than ever it is important to take action to protect yourself and your finances against the rising risk of age-related illnesses and the ever-increasing expenses of medical costs. By waiting, you only risk the problem growing faster. So don't wait. Head over to Medigap.com today and begin shopping for the plan that is right for you. Your future health depends on it.
| | | | |
| --- | --- | --- | --- |
| Medigap Plan | Minimum Monthly Premium | Maximum Monthly Premium | Average Estimated Monthly Premium (Part B Premium Included) |
| Plan A | $137 | $336 | $372 |
| Plan B | $165 | $399 | $418 |
| Plan C | $224 | $432 | $464 |
| Plan D | $269 | $398 | $469 |
| Plan F | $193 | $568 | $516 |
| Plan F (high deductible) | $51 | $167 | $245 |
| Plan G | $220 | $455 | $473 |
| Plan K | $64 | $175 | $255 |
| Plan L | $133 | $250 | $327 |
| Plan M | $228 | $369 | $434 |
| Plan N | $156 | $265 | $346 |