Whether you've lived there your whole life or have only recently settled down, Grand Island, Nebraska is a wonderful place to spend your golden years. But it's not the greatest place to spend your life savings on unexpected medical bills. Unfortunately, most seniors don't know that the gaps in their Medicare coverage could end up eating away at their life savings due to unanticipated out-of-pocket costs. Luckily, you've found our website! We have all the information Louisville residents need to know with regard to Medicare Advantage, Medigap, and protecting themselves from the financial risks of not covering their Medicare coverage gaps.
Facts and Figures
There are 7,103 senior citizens living in Grand Island right now

There are 4 hospitals in the Grand Island area where seniors can get emergency and/or in-patient care

12% of Nebraska seniors have a Medicare Advantage plan

47% of seniors have a Medicare Supplement (Medigap) plan

Which leaves 41% of seniors potentially uninsured or underinsured against costly Medicare coverage gaps!
Do you have any of the chronic health conditions listed in the table below? If you do, then it's more important for you to make sure the gaps in your Medicare coverage benefits are taken care of than it is for people who are relatively healthy. Things like high blood pressure and arthritis are more prevalent in Grand Island than they are in a lot of other places. Managing chronic conditions can get expensive if you aren't careful and you don't stay on top of your healthcare. And things can get more expensive still if you have gaps in your Medicare coverage that you need to worry about.
| | |
| --- | --- |
| Disease | Prevalence in Grand Island |
| Arthritis | 21% |
| High Blood Pressure | 26% |
| Coronary Heart Disease | 7% |
| Diabetes | 9% |
| Kidney Disease | 3% |
Healthcare Costs in Grand Island, NE
It's not just that most of the diseases in the chart above are progressive in nature and become more expensive to treat as time goes on. The other problem is that healthcare costs are continuously rising on an annual basis. Unless the health care system changes dramatically – which might not happen anytime soon – costs will continue to go up. You can see a snapshot of hospital costs for common senior ailments in the chart below. This is just where prices are right now – these costs will likely get more expensive in the future.
| | | |
| --- | --- | --- |
| Disease | Prevalence in Grand Island | Annual Cost of Treatment |
| Arthritis | 21% | $291 |
| High Blood Pressure | 26% | $354 |
| Coronary Heart Disease | 7% | $9,334 |
| Diabetes | 9% | $2,163 |
| Kidney Disease | 3% | $8,332 |
Medicare Advantage Savings in Grand Island, NE
If you're wondering why Medicare Advantage isn't so popular for seniors in Grand Island, we can understand why. This particular type of coverage can financially protect you from the gaps in Original Medicare benefits for sometimes as little as $0 a month. Keep in mind that in order to get these benefits, you will have to leave Medicare Part A and Medicare Part B behind and purchase a private Medicare Advantage health insurance plan instead. But don't worry – these plans are closely regulated by the federal government and it is against the law for a Medicare Advantage provider to sell you a plan which does not give you, at the very least, identical benefits to what you were paying for when you were enrolled in Original Medicare.
Most Medicare Advantage plans come with their own prescription drug coverage, or they at least give you the option to add it. They may also cover certain incidentals like diabetes testing supplies which might be more expensive on regular Medicare Part B. Make sure you talk to your Medicare Advantage insurance agent about coverage options which you can add to your policy in order to protect yourself from Medicare Part A and Medicare Part B coverage gaps; not all policies may offer these coverage options as a part of their base plan.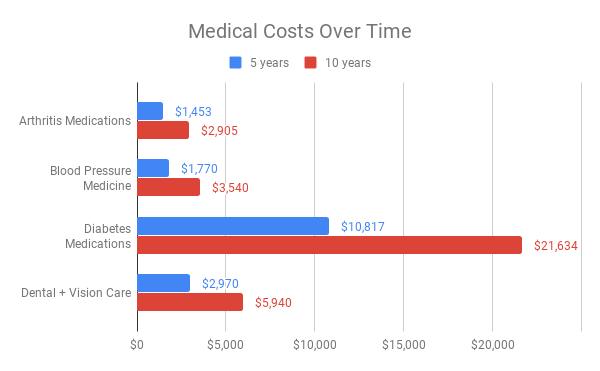 Unfortunately, Original Medicare doesn't offer benefits like Vision or dental. But you can get them with a Medicare Advantage plan – in most areas, that is. It's important to take care of your eyes and your oral hygiene, especially as you get older. The fact that so many Medicare Advantage plans will offer you the chance to purchase this coverage for a nominal fee adds convenience and comprehensiveness to many Medicare Advantage policies.
Medicare Supplement (Medigap) Savings in Grand Island, NE
The other major Medicare Supplement Insurance policy you may be considering is a Medigap policy. Again, this is a private insurance policy – not unlike Medicare Advantage. But Medigap doesn't replace your Medicare benefits the way Medicare Advantage does. Instead, it only adds medical benefits coverage to the gaps in Medicare Parts A and B. You won't have the option to add additional coverage to your plan the way you would with Medicare Advantage. But you will be able to choose which coverage options you want based on the specific plan you pick.
There are 10 Medigap plans in all, and they are standardized across all 50 states. The most affordable plans are plans A, D, K, and L. They're the most affordable because they only cover the gaps in Medicare Part A coverage. This includes hospital costs. Things like extended hospital stays, additional blood transfusions, and certain types of end-of-life care might not be covered by Medicare Part A. For a small monthly premium, however, you can purchase a Medigap plan which helps cover these expenses so that your golden years won't be plagued with excessive medical bills.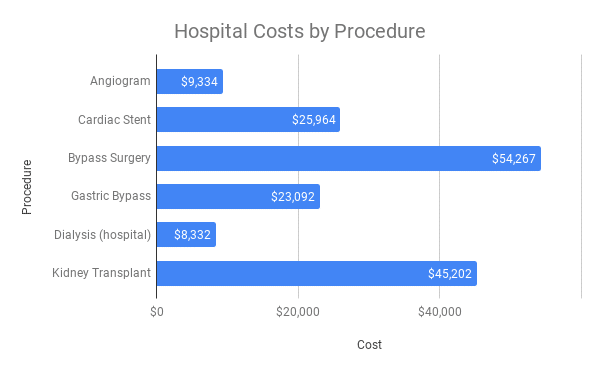 But hospital expenses aren't the only thing you have to worry about as you get older. Many of the things which Medicare Part B covers – such as preventative care, doctor visits, medical supplies, and outpatient procedures – will start to pile up and become increasingly more expensive. Your coinsurance and copay costs could soar through the roof, among other things. If you're worried about these costs, then you should look at Medigap plans B, C, F, G, M, and N for more comprehensive coverage. Plan F is the most comprehensive of all of these policies, but it will cease to be available at the end of 2020. For similarly comprehensive coverage, you'll have to look at Medigap Plan G. Just remember that the more coverage you purchase, the more your monthly premium will be – but the less coverage you purchase, the more vulnerable you will be to out-of-pocket medical costs in the future.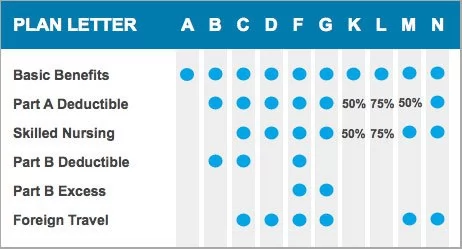 Do you take prescription drugs on a regular basis? Are you concerned about your vision, or oral health? If getting medical coverage for any of these things matters to you, you should know that these coverage options are not available via Medigap insurance. But the good news is you can still enroll in the federal Medicare Part D prescription drug program even after purchasing a Medigap policy. You will also have the freedom to choose your own vision and dental insurance providers, unlike you would with Medicare Advantage. This gives you the opportunity to find vision and dental coverage from insurance companies that offer things like discounts for seniors and other perks which make the coverage better and more affordable.
Choosing the right Medicare Supplement Insurance is a delicate balancing act, no matter what decision you make. Purchasing too much coverage can cost you a lot of money in the long run – but failing to purchase enough can be catastrophically expensive. As a Grand Island resident, your specific medical needs and the cost of care in your area present you with unique challenges and benefits. But we have staff standing by right now who can help you sort through all of the confusion and choose the best Medicare Supplement Insurance policy for you right now. All you have to do is reach out and contact us.
| | | | |
| --- | --- | --- | --- |
| Medigap Plan | Minimum Monthly Premium | Maximum Monthly Premium | Average Estimated Monthly Premium (Part B Premium Included) |
| Plan A | $77 | $235 | $292 |
| Plan B | $100 | $268 | $320 |
| Plan C | $114 | $304 | $345 |
| Plan D | $112 | $218 | $301 |
| Plan F | $109 | $250 | $315 |
| Plan F (high deductible) | $32 | $76 | $190 |
| Plan G | $94 | $219 | $292 |
| Plan K | $48 | $105 | $212 |
| Plan L | $79 | $148 | $249 |
| Plan M | $105 | $178 | $277 |