There is a large and thriving retirement community in Lewiston, Maine. But you know what's not thriving in the area? The cost of medical care – especially if it's the type of medical care which isn't covered by Medicare Parts A and B. The unfortunate truth is that Medicare alone does not cover 100% of all your medical expenses. And the expenses it doesn't cover can get very costly, very quickly. But after you finish reading this page you'll know everything you need to know in order to protect yourself from these coverage gap costs.
Facts and Figures
There are 6,659 senior citizens living in Lewiston right now

There are 6 hospitals in the Lewiston area where seniors can get emergency and/or in-patient care

27% of Maine seniors have a Medicare Advantage plan

28% of seniors have a Medicare Supplement (Medigap) plan

Which leaves 45% of seniors potentially uninsured or underinsured against costly Medicare coverage gaps!
Do you have any of the chronic health conditions listed in the table below? If you do, then it's more important for you to make sure the gaps in your Medicare coverage benefits are taken care of than it is for people who are relatively healthy. Things like high blood pressure and arthritis are more prevalent in Lewiston than they are in a lot of other places. Managing chronic conditions can get expensive if you aren't careful and you don't stay on top of your healthcare. And things can get more expensive still if you have gaps in your Medicare coverage that you need to worry about.
| | |
| --- | --- |
| Disease | Prevalence in Lewiston |
| Arthritis | 27% |
| High Blood Pressure | 30% |
| Coronary Heart Disease | 4% |
| Diabetes | 7% |
| Kidney Disease | 2% |
Healthcare Costs in Lewiston, ME
The unfortunate thing about chronic disease is that it doesn't go away with time. If you and your doctor work hard and coordinate well with each other, the best you can do is slow it down; but it will catch up to you eventually. The amount of time and money that most people have to spend maintaining a higher quality of life in the face of chronic disease will also increase as time goes on. Below is a snapshot of the types of annual costs people with common chronic diseases can expect to pay for treatment in Lewiston. But everyone's medical needs are very specific and will vary by individual; so your costs might not be exactly the same.
| | | |
| --- | --- | --- |
| Disease | Prevalence in Lewiston | Annual Cost of Treatment |
| Arthritis | 27% | $291 |
| High Blood Pressure | 30% | $354 |
| Coronary Heart Disease | 4% | $9,860 |
| Diabetes | 7% | $2,163 |
| Kidney Disease | 2% | $8,687 |
Medicare Advantage Savings in Lewiston, ME
Surprise medical expenses from the gaps in Medicare coverage don't have to happen to you. There are two ways to protect yourself from these financial catastrophes, and Medicare Advantage in Maine is one of them. Medicare Advantage is a private health insurance plan also known as Medicare Part C. The government evaluates and approves the plan for sale, then it pays a substantial share of the premium for you. But that's about as deep as government involvement goes. The rest of your Medicare Advantage plan is between you and the private health insurance company who sells it to you. Some seniors have to pay a small monthly premium in exchange for their benefits – others may get lucky and end up paying $0 per month for their Medicare Advantage policy.
Many seniors feel that they receive better coverage for chronic ailments with a Medicare Advantage plan. Chronic diseases like arthritis, diabetes, and high blood pressure require a lot of effort to manage. These requirements can include prescription drugs, testing equipment, and more frequent doctor visits (among other things). Over time, as these conditions worsen, the cost to manage them will become increasingly more expensive. Some Medicare Advantage plans can be more comprehensive than what you would get from Medicare alone, even with a Part D prescription drug plan. But even with Medicare Advantage, it's a good idea to start budgeting now so that you can be prepared when the time comes.
Not only can you purchase extra coverage that will protect you against the gaps in traditional Medicare – you can add coverages that you normally cannot get from any other Medicare supplement plan, such as dental, vision, or prescription drug coverage. Just remember that your insurance provider will choose your medical network for you – you won't necessarily get to choose which dentists, pharmacies, or optometrists are accessible with your benefits. But the plus side is that you will get to manage all of your medical needs, claims, and expenses under one single plan with the same company.
Medicare Supplement (Medigap) Savings in Lewiston, ME
The other main option you have when it comes to Medicare Supplement Insurance in Maine is a Medigap insurance policy. These are smaller, simpler policies which are specifically designed to take care of Original Medicare coverage gaps. Unlike Medicare Advantage, they don't give you the option to customize the plan or add extra coverage. These policies exclusively cover the gaps, and nothing more.
The 10 available Medigap plans have different comprehensive coverage options. Certain plans only cover the hospital costs associated with the gaps in Medicare Part A coverage. Since most of these costs are related to hospitals only (and unlikely to get used until you need end-of-life for extended care), they tend to cost the least in monthly premiums. Then you have Medigap plans like Plan F or Plan G, which cover the gaps in both Medicare Part A and Medicare Part B benefits. They will obviously cost more in monthly premiums, but in exchange you get peace of mind and greater financial protection from these potentially disastrous expenses.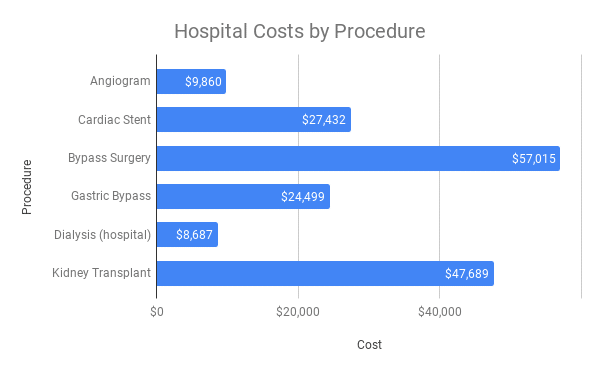 Then there are Medigap plans B, C, F, G, M, and N. These plans contain additional coverages which will help you with the costs associated with Medicare Part B coverage gaps. Some of these coverages include foreign travel benefits, Part B excess charges, your Part B deductible, and your out-of-pocket limit. Plan F is the most comprehensive; just remember that the more coverage you purchase, the more expensive your monthly premium will be. Also remember that 2020 is the last year you will be able to purchase a Medigap Plan F policy. They will be phased out after that, and you will have to purchase either Plan C or Plan G if you want similar levels of comprehensive coverage.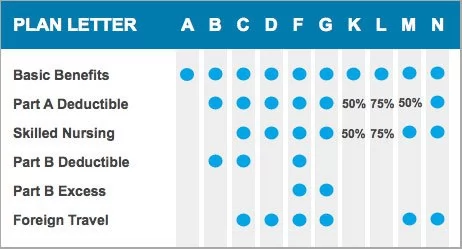 For Better or Worse, even comprehensive plans like Medigap Plan F aren't comprehensive enough to include prescription drug coverage, vision, or dental. If you want to stick with Original Medicare, you'll have to enroll in Medicare Part D to get prescription drug coverage. You'll also have to search for independent, private insurance coverage for vision and/or dental from a local provider. But the good news is that most cities have such agencies at the ready to help you find coverage, and many of them will offer discounts for people in your age range.
At the end of the day, we can only give you information and advice. It's up to you to make a final decision based on your medical needs and your best estimate of what you will need in the future. If you're feeling a little lost and alone right now, that's actually perfectly normal. We have experts standing by who are ready to take your call or respond to an email with any questions or concerns you may have. The only real mistake you can make is taking too long to decide – or not making a decision at all!
| | | | |
| --- | --- | --- | --- |
| Medigap Plan | Minimum Monthly Premium | Maximum Monthly Premium | Average Estimated Monthly Premium (Part B Premium Included) |
| Plan A | $90 | $224 | $293 |
| Plan B | $142 | $266 | $340 |
| Plan C | $164 | $346 | $391 |
| Plan D | $173 | $288 | $366 |
| Plan F | $166 | $302 | $370 |
| Plan F (high deductible) | $45 | $92 | $204 |
| Plan G | $172 | $295 | $369 |
| Plan K | $69 | $134 | $237 |
| Plan L | $120 | $189 | $290 |
| Plan M | $142 | $239 | $326 |