Are you prepared to retire and enjoy your golden years in style in Jonesboro, Arkansas? Are you sure about that? Because if you don't have the right Medicare supplement insurance coverage, then you probably aren't as prepared as you think you are. Without this type of insurance, you could be left vulnerable to some very expensive gaps in your Original Medicare coverage. Some seniors have seen their entire life savings wiped out due to coverage gap medical bills. Don't let it happen to you. Read more about your supplement options below, and let us help you make a decision today.
Facts and Figures
There are 8,340 senior citizens living in Jonesboro right now

There are 5 hospitals in the Jonesboro area where seniors can get emergency and/or in-patient care

21% of Arkansas seniors have a Medicare Advantage plan

29% of seniors have a Medicare Supplement (Medigap) plan

Which leaves 50% of seniors potentially uninsured or underinsured against costly Medicare coverage gaps!
If you're one of the 50% of seniors in Jonesboro who isn't sufficiently covered with a Medicare supplement, the clock is ticking. It may already be too late if you have been diagnosed with one or more of the following chronic diseases in the chart below. Why is that? Because chronic disease – and the treatments you need to manage it – often fall within these disastrous Medicare coverage gaps. And without the right kind of protection, it could end up costing you tens of thousands of dollars or more in out-of-pocket medical expenses.
| | |
| --- | --- |
| Disease | Prevalence in Jonesboro |
| Arthritis | 27% |
| High Blood Pressure | 35% |
| Coronary Heart Disease | 7% |
| Diabetes | 10% |
| Kidney Disease | 3% |
Healthcare Costs in Jonesboro, AR
Let's use arthritis as an example of how this works. Arthritis is a chronic condition that will get worse over time no matter what you do. The best you can hope for is to get enough medical care to manage your symptoms so that you can live comfortably for as long as possible. For many seniors, especially those with a new diagnosis, you could live for years or even decades with just over-the-counter or minimally expensive prescription anti-inflammatory drugs. But the longer you have arthritis, and especially if it is in a major joint (or several), the more likely you will need things like steroid injections, other surgeries, or total joint replacement. And if you aren't completely covered with a Medicare supplement, you will run into out-of-pocket medical expenses sooner rather than later.
| | | |
| --- | --- | --- |
| Disease | Prevalence in Jonesboro | Annual Cost of Treatment |
| Arthritis | 27% | $294 |
| High Blood Pressure | 35% | $356 |
| Coronary Heart Disease | 7% | $9,095 |
| Diabetes | 10% | $2,173 |
| Kidney Disease | 3% | $7,801 |
Medicare Advantage Savings in Jonesboro, AR
There's almost an even split between seniors in Jonesboro who want to supplement their Medicare with Medicare Advantage, and people who would rather go with Medigap. Medicare Advantage is actually a private health insurance policy that you purchase in order to replace Medicare Parts A and B. But don't worry, the money you paid into the Medicare system via taxes doesn't get wasted. The federal government will pay a large portion of your monthly premium to your Medicare Advantage provider if this is the route you want to take. For some seniors, this means getting comprehensive health care coverage that covers their Medicare benefits and then some for $0 per month. At the very least, you can get a substantially discounted monthly rate for your Medicare Advantage.
Medicare Advantage policies start by offering you the exact same benefits as Original Medicare. Anything less is actually against the law. From there, you can choose to purchase extra benefits which cover your Medicare coverage gaps, dental, vision, prescription drugs, and anything else your Medicare Advantage provider will let you purchase. When you purchase more coverage, your monthly premium will go up. But remember that you are getting your monthly premium discounted anyway thanks to the federal government, so you might be able to get a really comprehensive plan for a very deep discount.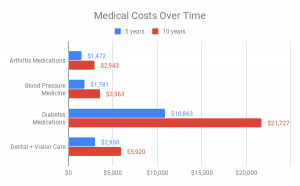 For some seniors, however, this discount might not be deep enough to make a Cadillac plan from a Medicare Advantage company financially viable. Other seniors may not need so much coverage, and might even prefer to keep their original Medicare benefits instead of trading them away for private insurance coverage. If this sounds like you, then you should keep reading. Because we haven't even started talking about Medigap insurance yet.

Medicare Supplement (Medigap) Savings in Jonesboro, AR
Medicare supplement insurance (Medigap) is actually a collection of 10 different plans, and you choose one of those 10 in order to help you supplement your Original Medicare coverage. You get to keep your federal benefits and purchase a smaller, less expensive plan that only takes care of the problematic gaps in your Medicare Parts A and B coverage. The plan you choose will depend on whether or not you are worried about gaps in Medicare Part A, Medicare Part B, or both.
Medigap plans A, D, K, and L are some of the less expensive plans you can choose from because they only concern themselves with Medicare Part A coverage gaps. So since you are purchasing less coverage, you will have to pay less money in monthly premiums. In exchange, you will get protection against expensive extended hospital stays, blood transfusions beyond 3 pints, and any hospice or end-of-life care you may require.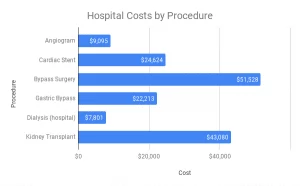 However, if you are like most seniors and also concerned with the gaps in Medicare Part B, then you'll want to take a look at plans B, C, G, F, M, and N. Only with one of these six plans will you be able to properly protect yourself from the gaps in both Medicare Part A and Medicare Part B. As far as Part B goes, you can get coverage for foreign travel, help with excess costs, help with your coinsurance charges, and more. This is on top of all of the benefits that help you with Medicare Part A hospital expenses. For the savvy senior who wants truly comprehensive coverage, you need to act fast – because the most comprehensive plan, Medigap Plan F, is going to be retired as of January 1st, 2021. So you have until the end of the year to enroll or else you will lose these benefits forever.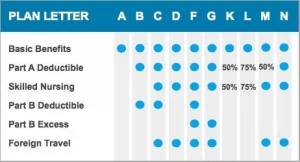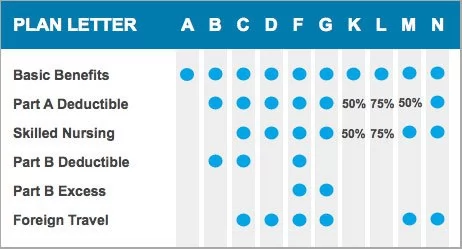 Some seniors may be disappointed to learn that you cannot customize your Medigap coverage. That's part of the reason why there are 10 different plans to choose from – so that you can get the benefits and coverage that are right for you. Beyond that, you can purchase vision and dental insurance separately from different, private insurance companies near you. You can also enroll in Medicare Part D prescription drug coverage. Some seniors may run into the "donut hole" coverage gap if they exceed their annual maximum. But while you're in this gap, you only have to pay a maximum of 25% of your total prescription costs out-of-pocket. And if you spend enough money on prescriptions to qualify for catastrophic coverage, your benefits return until the end of the year when everything resets.
So now that you know the difference between Medigap and Medicare Advantage, what will you do? The last thing you should do is leave yourself unprotected. It's a good idea to choose one or the other, and to do it fast – before you start requiring the kind of medical treatment where you get caught in these expensive gaps. If you're still unsure about which way to go, contact one of our experts. You can dial our toll free number or email us at any time to ask for help and advice. We are standing by waiting to help you out.
| | | | |
| --- | --- | --- | --- |
| Medigap Plan | Minimum Monthly Premium | Maximum Monthly Premium | Average Estimated Monthly Premium (Part B Premium Included) |
| Plan A | $89 | $250 | $305 |
| Plan B | $113 | $302 | $343 |
| Plan C | $115 | $316 | $351 |
| Plan D | $119 | $246 | $318 |
| Plan F | $132 | $347 | $375 |
| Plan F (high deductible) | $32 | $171 | $237 |
| Plan G | $112 | $309 | $346 |
| Plan K | $49 | $139 | $230 |
| Plan L | $108 | $197 | $288 |
| Plan M | $107 | $195 | $287 |
| Plan N | $72 | $243 | $293 |