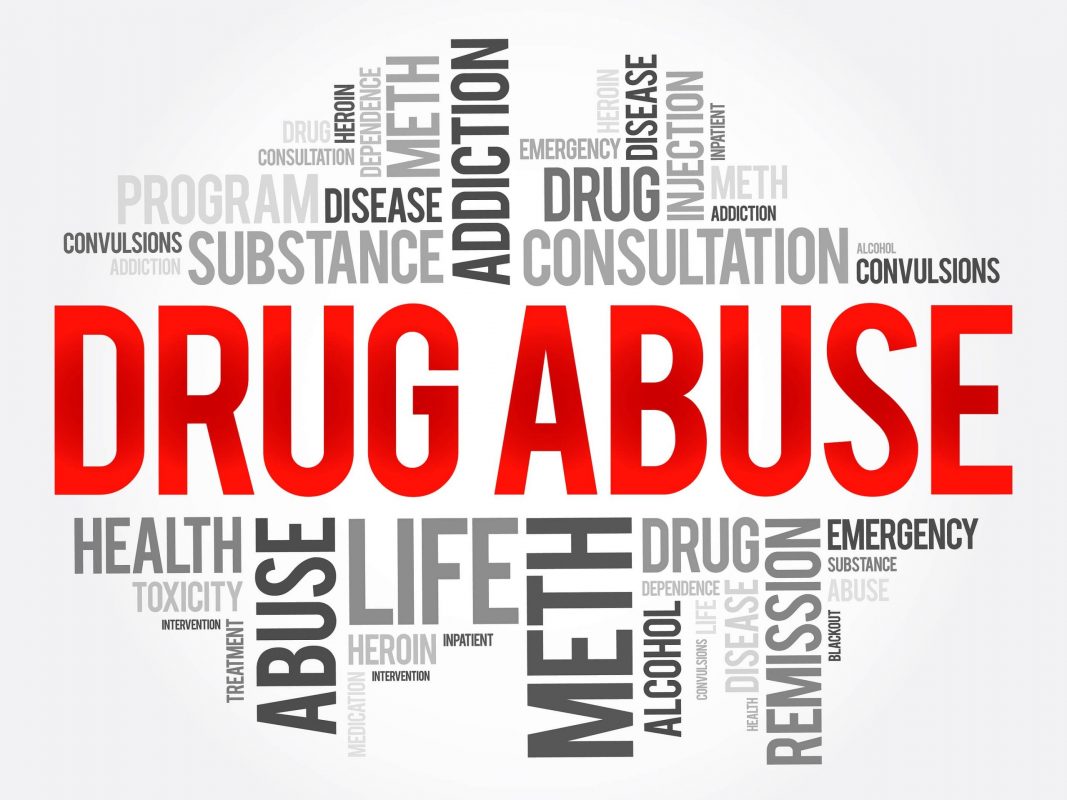 Medicare covers substance abuse rehabilitation services, ranging from screenings to inpatient rehab and everything in between. Furthermore, the service you need will determine which part of Medicare will cover it. Below we'll discuss all you need to know about Medicare rehab coverage for substance abuse.
The National Institute on Drug Abuse found that almost a million Americans over 65 have a substance abuse disorder. Over the past ten years, the number of people in that age range seeking help has doubled. Substance abuse is a problematic health concern to overcome.
Many will struggle throughout life. However, there is help, and you're not alone. There are many treatments and rehab options of which you can take advantage. Don't try and fight this demon alone.
Medicare-Approved Treatments for Substance Abuse and Rehab
Regarding alcohol or substance abuse, Medicare's coverage could fall under an inpatient or outpatient situation. Before treatment is covered, your doctor must certify certain items.
The services must be medically necessary.
The facility must be Medicare-certified.
Your healthcare provider must set up a plan of care.
Medicare will cover substance abuse and rehab if all these items line up. There are many covered services for Medicare beneficiaries with substance abuse problems. The services listed below are some of the included treatments and rehabilitation options.
Patient education about treatment and diagnosis
Post-hospitalization follow-up
Prescription drugs given during a hospital stay or injections performed at a doctor's office

Methadone may be covered if administered in an inpatient hospital settings

Psychotherapy
Opioid treatment program services (OTP)

FDA-approved opioid treatment medications

Methadone
Buprenorphine
Naltrexone

If Applicable, administering and dispensing drugs

Substance abuse counseling
Individual and group therapy
Toxicology Tests
Intake and periodic assessments
Outpatient prescription drugs

Part D plans must cover medically necessary drugs to treat substance use disorder.

Structured Assessment and Brief Intervention services occur in a doctor's office or outpatient hospital. SBIRT is covered by Medicare when a Medicare beneficiary shows signs of substance use disorder or dependency.

SBIRT treatment involves:

Screening

An assessment to determine the severity of the substance use and the correct treatment.

Brief intervention

Intervention includes engagement to administer advice, increase awareness, and motivate the beneficiary to change their behavior.

Referral to treatment

If additional treatment is necessary, a referral is provided for further treatment and specialty care.
Alcohol misuse screenings and counseling
Medicare Part B may provide coverage for an annual alcohol misuse screening for adults, including pregnant people, who do not meet the medical criteria for an alcohol dependency diagnosis.
If an individual's primary care physician or other primary care provider determines their alcohol consumption is not within recommended limits, up to 4 face-to-face counseling sessions may be obtained per year.
Behavioral health integration services
Medicare may cover services related to managing behavioral health conditions (such as depression, anxiety, or other mental health issues) if your provider offers the Psychiatric Collaborative Care Model.
What is the Psychiatric Collaborative Care Model?
The Psychiatric Collaborative Care Model offers a comprehensive range of integrated mental health services, such as care management, care planning for mental health conditions, ongoing condition assessment, medication support, counseling, and other treatments the provider prescribes.
Your healthcare provider will request you sign an agreement to receive these services monthly.
Counseling to prevent tobacco use and tobacco-caused disease and cessation counseling
Medicare Part B offers coverage for up to 8 smoking and tobacco-use cessation counseling sessions in a 12-month period for individuals who use tobacco. This coverage assists those wishing to break their tobacco product addiction and lead a healthier lifestyle.
This coverage includes counseling sessions with doctors or other health care providers, such as quit-smoking specialists. These sessions may include advice, education, and support on how to quit using tobacco, as well as nicotine replacement therapies.
Opioid use disorder treatment services
If you receive opioid treatment services from a Medicare-enrolled provider that adheres to the necessary criteria, you will not be responsible for any associated copayments.
However, the Part B deductible will still apply to medications and supplies from an opioid treatment program provider.
Medicare covers the costs of office-based opioid use disorder treatment, which includes management, coordination, and psychological and counseling activities.
Opioid use disorder can be addressed with various services, including medication, substance use counseling, individual and group therapy, drug testing, intake activities, periodic assessments, and opioid antagonist medications for emergency treatment of known or suspected opioid overdose.
Additionally, education on opioid overdose prevention is available alongside opioid antagonist medications. Medicare covers counseling, therapy, periodic in-person and remote assessments through video or audio technology, and services provided by opioid treatment program mobile units.
Medicare Coverage for Inpatient Care for Substance Abuse and Rehab Services
Part A covers inpatient treatment and care. With Medicare part A, you have a large deductible when admitted for each benefit period as an inpatient. However, once You have been in the hospital for over 60 days, you must pay an additional daily copay.
Medicare has limitations on inpatient coverage at a psychiatric hospital. Coverage is limited to 190 days in a lifetime in these specialized hospital facilities.
Medicare Coverage Outpatient Care for Substance Abuse and Rehab
Medicare Part B covers treatment services in an outpatient rehab center and screenings. Once you meet the small annual Medicare Part B deductible, you're responsible for a 20% coinsurance and, if applicable, excess charges.
Outpatient treatment options can include:
Addiction treatment
Alcohol misuse screening
Alcohol rehabilitation
Behavioral health counseling
Drug Rehab
Evaluations
Mental Health Care
Substance abuse treatment
These services typically occur at outpatient treatment centers or treatment facilities.
Medicare Supplement Coverage for Substance Abuse and Rehab
Medigap plans are secondary health insurance coverage that works with Medicare. Medicare Supplement plans help pay for your cost-share portions left after Medicare pays. Out of 12 letter plans, there are five that stand out.
Depending on your plan, you may pay as little as $0 out of pocket when you use your health insurance program for items and services covered under Original Medicare.
Medicare Advantage Coverage for Substance Abuse and Rehab
Medicare Advantage combines your Medicare Part A and Medicare Part B benefits into one plan. The benefits included with Medicare Part C will typically have your Part D prescription drug coverage and benefits not included by Original Medicare, such as dental, vision, and hearing services.
Medicare Advantage plans cover the same benefits as Original Medicare but can have coverage that exceeds that of Orignal Medicare. The Medicare services through the Centers for Medicare and Medicaid Services contract private insurance companies to administer Medicare Part C plans.
These plans have vastly different costs and benefits. Working with a licensed insurance broker to review the Medicare Advantage plan's benefits before enrolling is wise.
Medicare Part D Coverage for Substance Abuse and Rehab
Medicare Part D is the standalone prescription drug coverage. These plans work with Original Medicare and Medicare Supplements and cover prescription drugs you pick up from the pharmacy. Like the Medicare Advantage plans, private insurance companies contracted with Medicare to administer the programs.
Some medications are covered under Medicare Part B, and your Part D prescription drug plan will cover other medications used to treat substance abuse.
What to do when your Medicare coverage runs out of rehab days
Medicare has limits on coverage for substance abuse and rehab services. If you exhaust your Medicare-covered benefits, you still have a few options to help you.
Substance Abuse and Mental Health Services Administration – SAMHSA is a program under the Department of Health and Human Services. They provide grants and programs for people needing substance abuse and mental health services.
National Alliance on Mental Illness – NAMI primarily focuses on mental health and illness. While their main focus is helping mental illness treatment and wellness, substance abuse is often tied to mental illness and symptoms. NAMI offers counseling services to assist with mental health.
FAQs
Does Medicare cover CPT H0020?
CPT H0020 is a payment code for Alcohol and drug services, methadone administration, and service. Medicare can cover this code if it's medically necessary and administered by a licensed professional.
What are the requirements to be eligible for treatment under Medicare?
For treatment to be covered, your doctor must certify certain items.
The services must be medically necessary
The facility must be Medicare-certified
Your healthcare provider must set up a plan of care
How to Get Help with Medicare Coverage for Substance Abuse
Beating substance abuse can be one of the most isolating and difficult situations you can go through. Let our licensed insurance agents help you make choosing the right coverage easy. We'll help answer questions and educate you on your supplemental Medicare options.
Our agents are experts at Medicare and will go the extra mile to ensure you've got coverage for prescription and healthcare needs.
Let us make this part of the process simple for you. Please fill out our online request form or call us for assistance. Our agents are experts in Medicare and look forward to making the process painless.
Related Content