Racine has all of the some of the best cultural and educational opportunities in the midwest region, making it a phenomenal place to spend your retirement. However, it is not without its fair share of setbacks and shortcomings. For instance, more than one in three of the seniors in the Racine area are fully protected against the dreaded Medicare coverage gaps that we hear so much about. These gaps include things like custodial care, copays, coinsurance, and more. Most seniors naively believe that Original Medicare will take care of everything – and then get devastated when they find out that's not the case. That's why it's so imperative to purchase a good Medicare supplement insurance policy.
Facts and Figures
There are 9,211 senior citizens living in Racine right now

There are 6 hospitals in the Racine area where seniors can get emergency and/or in-patient care

39% of Wisconsin seniors have a Medicare Advantage plan

26% of seniors have a Medicare Supplement (Medigap) plan

Which leaves 35% of seniors potentially uninsured or underinsured against costly Medicare coverage gaps!
A little more than one in three seniors in Racine suffers from a healthcare access deficit, meaning that they are either forced to pay exorbitant fees out-of-pocket due to these coverage gaps, or to go without treatment until further notice. For most seniors entering early retirement, neither of these two alternatives are entirely impermissible. In fact, few seniors in early-to-mid retirement will even come close to the Medicare coverage gaps. However, that can change within a matter of a few short years with the development of one or more age-related illnesses. These illnesses become more common and more widespread as a population ages, increasing the need for healthcare and valid treatment plans. For 3,223 seniors in Racine, the costs present insurmountable barriers to the reception of the treatment that they both need and deserve. The chart below details the prevalence of a few of the most common age-related illnesses in the Racine area.
| | |
| --- | --- |
| Disease | Prevalence in Racine |
| Arthritis | 25% |
| High Blood Pressure | 33% |
| Coronary Heart Disease | 6% |
| Diabetes | 11% |
| Kidney Disease | 3% |
Healthcare Costs in Racine, WI
Age-related illnesses can also significantly increase healthcare costs, particularly for seniors in the greater Racine area due to the high prevalence of them. Of course, the lack of additional hospitals is not the only reason for increased healthcare costs. At the same time that age-related illnesses are becoming more common in senior populations, the frequency and severity of their related symptoms are also worsening. Given that seniors are also living longer lives than ever before, the timeline for the progression of those symptoms is also longer than ever before, meaning that the healthcare costs associated with their treatment are – you guessed it – higher than ever before. The chart below demonstrates just how much you could end up paying each year if you get caught in the Medicare coverage gaps.
| | | |
| --- | --- | --- |
| Disease | Prevalence in Racine | Annual Cost of Treatment |
| Arthritis | 25% | $280 |
| High Blood Pressure | 33% | $288 |
| Coronary Heart Disease | 6% | $7,515 |
| Diabetes | 11% | $2,158 |
| Kidney Disease | 3% | $6,640 |
Medicare Advantage Savings in Racine, WI
Medicare Advantage plans are the more effective, albeit less common, method that seniors can use in order to avoid falling prey to the Medicare coverage gaps. These plans are technically replacements for your Original Medicare plan, and they are required by law to provide the same minimum level of care and coverage options across the board. Because Medicare Advantage plans are provided by independent companies rather than the government, many providers are even willing to offer additional coverage options at an additional cost. However, that "additional cost" tends to be a total cost of $0 per payment period, thanks to the federal government's obligation to pay back what you've contributed to Medicare throughout your working years. This can enable seniors like yourself to have access to a wide variety of additional healthcare options that would otherwise be unavailable.
One of the most important benefits associated with Medicare Advantage plans is the vast amount of savings possible through the inclusion of prescription drug coverage and minor medical equipment coverage. Not only do many providers offer the option to add comprehensive prescription drug coverage for everything from name brand medications to generics, but they also offer the option to have your plan cover medical equipment such as glucose monitors and testing strips. If you happen to be suffering from a chronic health condition like arthritis, diabetes, or high blood pressure, the savings can stack up over time.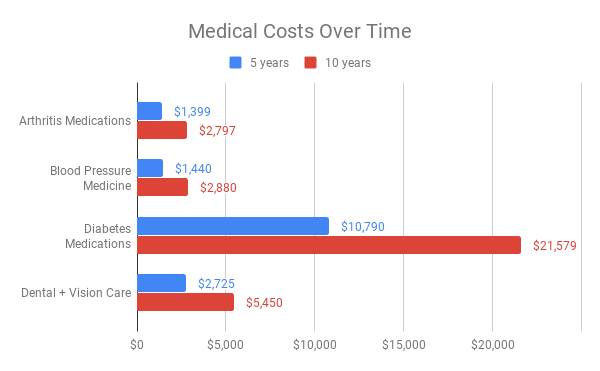 Because Medicare Advantage plans are privately owned and managed, the companies that provide the coverage have to compete with one another for your fealty, affording you some measure of power to shop around and find better rates. This can enable you to save even more money while adding additional coverage options, even going so far as to include dental and vision care coverage, options that neither Original Medicare nor Medicare Supplement Insurance can provide. If you believe that Medicare Advantage plans might be right for you, check out a few of the most competitive rates from top providers listed in the chart below. If not, keep reading and we'll discuss other, less-comprehensive options that might be better suited to your particular needs.
Medicare Supplement (Medigap) Savings in Racine, WI
Whereas Medicare Advantage plans serve to completely replace your Original Medicare plan, Medicare Supplement (also known as Medigap) plans do not. Rather, Medigap plans function as a supplemental source of insurance for you to use when the government cuts off your access to benefits via the Medicare coverage gap. These plans are generally less comprehensive than Medicare Advantage plans but provide you with far more control over both your premiums and your benefits. All in all, there are ten Medigap plan types from which to choose, each of which brings its own suite of pros and cons to the table.
First off, there is the category of Medigap plans that solely covers Medicare Part A expenses. This category includes Plans A, D, K, and L. These plans can be perfect, affordable options for anybody who finds that they spend considerable amounts of money on Medicare Part A coverage gaps without spending much out-of-pocket on Medicare Part B coverage gaps, making these four plans exceptional choices for seniors suffering from chronic health conditions (specifically chronic heart and kidney disease).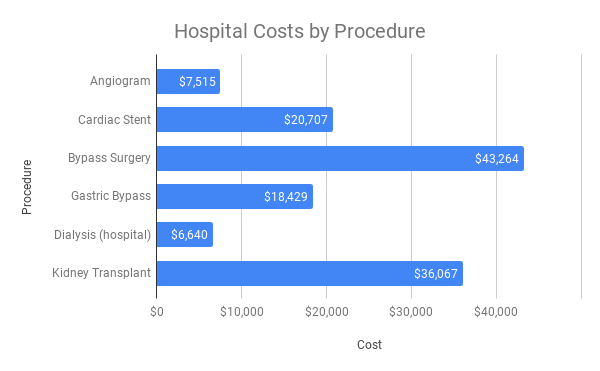 The second category of Medigap plans is far more comprehensive while remaining relatively similar in terms of affordability. These plans include Medicare Supplement plans type B, C, F, G, M, and N. The key difference between this category and the previous category of Medigap insurance options is that the latter only covers expenses related to the Medicare Part A coverage gaps, whereas the former covers the expenses related to both the Medicare Part A and Medicare Part B coverage gaps. This means that you can have access not only to one kind of treatment, but multiple. Unfortunately, these plans appear to be among the most sensitive to political pressure. For instance, Medigap type F will not be offered after the conclusion of 2020. Beginning in 2021, new Medicare enrollees will have to secure alternative healthcare coverage from one of the other nine plans in order to avoid the coverage gaps of Original Medicare.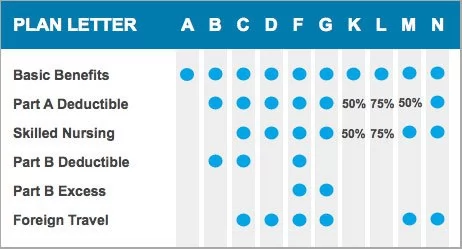 Although Medigap plans might seem like the perfect option, it is important to note that none of the ten Medigap plan types offer coverage for anything other than medical care. This means no prescription drug coverage, no dental coverage, and no vision coverage. This lack of comprehensive inclusion can result in significant out-of-pocket costs when compared to those associated with Medicare Advantage; however, the key is to find a third insurance provider who is willing to extend these coverage areas to you in a plan that supplements your Medicare Supplement insurance plan. You can typically do so in a manner that costs less than $100 per payment period because these three coverage areas tend to be among the cheapest on the market.
At the end of the day, your healthcare is your responsibility; and, as with any responsibility, it is one that is best handled sooner rather than later. By waiting and procrastinating this complex decision-making process, you risk being diagnosed with a severe and debilitating health condition, which would take that choice away from you and hand it to your children along with your financial and personal independence. So don't take that risk. Don't wait. Go to Medigap.com today and begin speaking with the experts on how to best ensure a happy and healthy retirement.
| | | | |
| --- | --- | --- | --- |
| Medigap Plan | Minimum Monthly Premium | Maximum Monthly Premium | Average Estimated Monthly Premium (Part B Premium Included) |
| High Deductible Plan | $40 | $235 | $273 |
| 50% Cost Sharing Plan | $76 | $117 | $232 |
| Medigap Basic Plan | $93 | $228 | $296 |
| 25% Cost Sharing Plan | $97 | $148 | $258 |
| 25% Cost Sharing Plan | $97 | $148 | $258 |