Mount Pleasant is a lovely place to live, especially if you're spending your golden years there. But as you slog through the retirement process, you'll want to cover all your bases and make sure all of your t's are crossed and i's are dotted. This is especially true when it comes to your health care. Many seniors don't know about the costly coverage gaps hiding in Medicare Parts A and B. If you don't prepare yourself by purchasing the right type of medical coverage as soon as you retire, you could be setting yourself up for devastating financial expenses.
Facts and Figures
There are 14,115 senior citizens living in Mount Pleasant right now

There are 7 hospitals in the Mount Pleasant area where seniors can get emergency and/or in-patient care

24% of South Carolina seniors have a Medicare Advantage plan

22% of seniors have a Medicare Supplement (Medigap) plan

Which leaves 54% of seniors potentially uninsured or underinsured against costly Medicare coverage gaps!
Where are these gaps going to hit your wallet the hardest? Odds are, it'll happen due to chronic disease. Lots of people don't know the difference between chronic disease and acute health conditions. An example of an acute condition would be a sudden cancer diagnosis, or a fractured hip after an unexpected fall. Chronic disease, on the other hand, is something that you get diagnosed with and you have to live with for the rest of your life. The chart below shows the top five chronic diseases plaguing Mount Pleasant seniors right now. Are you one of them? And are you also one of the 54% of seniors in the area who have not decided on a Medicare supplement yet? If so, we strongly urge you to keep reading.
| | |
| --- | --- |
| Disease | Prevalence in Mount Pleasant |
| Arthritis | 27% |
| High Blood Pressure | 34% |
| Coronary Heart Disease | 7% |
| Diabetes | 12% |
| Kidney Disease | 3% |
Healthcare Costs in Mount Pleasant, SC
The reason chronic disease can be so financially devastating is because you will be paying for extra medical care in order to manage it for several years – if not decades. And even if the costs are small now, they will increase over time. Just take a look at diabetes. In the early stages, you may only need a cheap metformin prescription in order to keep your blood sugar under control. But over time, you will need more serious prescriptions and you will probably have to start injecting insulin in order to manage the disease. Overtime, kidney disease and retinal neuropathy are unfortunately common side effects which usually follow a diabetes diagnosis. Medicare Parts A and B don't cover vision care at all, and the extra treatment you need in the hospital for kidney disease isn't always paid for by Medicare Part A. And these are just some of the costly coverage gaps you could run into thanks to chronic disease.
| | | |
| --- | --- | --- |
| Disease | Prevalence in Mount Pleasant | Annual Cost of Treatment |
| Arthritis | 24% | $280 |
| High Blood Pressure | 28% | $288 |
| Coronary Heart Disease | 5% | $7,397 |
| Diabetes | 8% | $2,158 |
| Kidney Disease | 2% | $6,414 |
Medicare Advantage Savings in Mount Pleasant, SC
Medicare Advantage and Medigap in Mount Pleasant are nearly neck-and-neck, with Medicare Advantage just barely edging out the competition at 24%. But what is Medicare Advantage? For anyone who doesn't know, Medicare Advantage is when you purchase a private health insurance policy and opt out of federal Medicare. But these special insurance policies must, by law, include the exact same benefits that Medicare Parts A and B do. Anything less is illegal. But just because you're opting out of your federal Medicare benefits doesn't mean all those taxes you paid go to waste. The government still helps by paying a substantial portion of your monthly premium to your Medicare Advantage provider. This can help some lucky seniors get all of the health care they need for $0 per month.
Part of the reason Medicare Advantage might be enjoying a small advantage in Mount Pleasant is because seniors can customize the coverage they get. You can add extra benefits to protect against coverage gaps, vision, dental, prescription drugs, and more. But never forget the golden rule of insurance: the more coverage you buy, the more expensive your monthly premiums will be. At the same time, though, many seniors might be willing to pay a little extra just to get all of their health care needs – including the supplemental coverages like dental and vision – through one provider. This helps them avoid the hassle of juggling multiple insurances from different providers and trying to coordinate everything at the same time.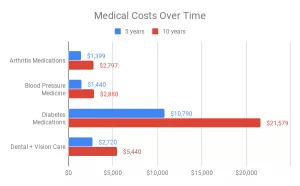 Unfortunately, adding all that extra coverage and creating a Cadillac plan can make your monthly premiums prohibitively expensive. You might not also get the dentists or optometrists you want if you settle for your Medicare Advantage provider's network instead of shopping around. But it looks like, based on market demand, that most seniors aren't facing any of these problems in the Mount Pleasant area. So there's a good chance you'll get lucky and not face any of them yourself while you are shopping around. But if you do, there's always Medigap to fall back on.
Medicare Supplement (Medigap) Savings in Mount Pleasant, SC
In many ways, Medicare Advantage and Medigap are opposites to one another. Whereas Medicare Advantage wants to replace your Medicare and cover everything you need, Medigap wants to leave your Medicare alone and only focus on the gaps in coverage so that you can enjoy your federal benefits without worrying about the expensive gaps. There are actually 10 different plans you can choose from when shopping for the right Medigap policy. The plan you choose, of course, will largely depend on what you need to have covered and what you can afford to pay in your monthly premium.
If you are only concerned with the gaps in Medicare part A, then start by looking at Medigap plans A, D, K, and L. While these plans do not help with any of the Medicare Part D coverage gaps, they will help protect you from Part A coverage gaps such as extended hospital stays, extra blood transfusions, and coinsurance costs associated with hospice care. These four plans typically have lower monthly premiums than most of the other six, as well. So if your needs are fairly simple, and especially if you're on a tight budget, one of these four plans may be your ideal Medicare supplement plan.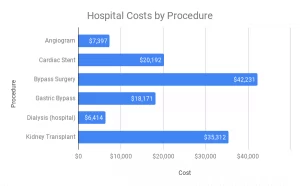 But many seniors are worried about the gaps in Medicare Part B as well as those in Part A. Things like foreign travel insurance, monthly premiums, deductibles, and excess charges can all add up if you aren't careful. That's what Medigap Plans B, C, F, G, M, and N are for. Most seniors agree that Medigap Plan F is the best deal because it provides the most comprehensive level of coverage for a fair monthly premium. Sadly, Medigap insurance companies are phasing out Plan F at the end of the year. So if you cannot get enrolled before January 21st, 2021, you will lose your opportunity to enjoy these benefits forever.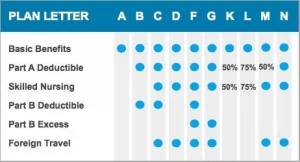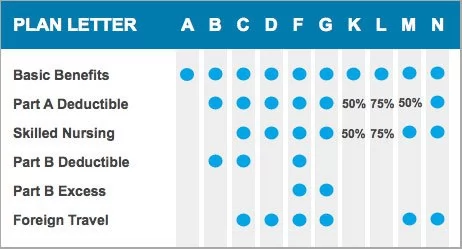 Medigap can be a little difficult to manage if you don't have good multitasking skills. This is because, in order to get all the coverage you need, you'll have to go outside of your Medigap and Medicare benefits and add supplemental insurance from different providers. This usually comes in the form of dental and vision insurance. For prescription drug care, most seniors just enroll in Medicare Part D. Medicare Part D is actually fairly comprehensive, as long as you stay below your annual maximum. If you hit your annual maximum, you'll fall into the donut hole coverage gap where you'll have to pay 25% of your pharmacy costs out-of-pocket until you qualify for catastrophic coverage or until the next calendar year starts.
So now that you have a better idea of the differences between Medigap and Medicare Advantage, are you ready to make a decision? We hope so. And we hope that decision saves you lots of money and protects you from financially devastating medical bills going forward. But if you're still not sure, we want to help. We implore you to call our hotline or email us with questions and concerns in order to help you with the process. After all, you worked hard all your life – you deserve to enjoy it carefree without worrying that the next medical bill you get is going to wipe out your life savings.
| | | | |
| --- | --- | --- | --- |
| Medigap Plan | Minimum Monthly Premium | Maximum Monthly Premium | Average Estimated Monthly Premium (Part B Premium Included) |
| Plan A | $60 | $192 | $262 |
| Plan B | $86 | $247 | $302 |
| Plan C | $95 | $314 | $340 |
| Plan D | $84 | $276 | $316 |
| Plan F | $100 | $308 | $340 |
| Plan F (high deductible) | $29 | $138 | $219 |
| Plan G | $90 | $284 | $323 |
| Plan K | $42 | $87 | $200 |
| Plan L | $72 | $123 | $233 |