Are you one of the thousands of seniors in Bellevue right now who are trying to plan for your health care costs in advance? You're likely trying to figure out whether you can afford to stay on Medicare alone, or whether you need a supplement policy. The answer to these questions will vary from one individual to another. But one thing is for sure: if you don't get the solution figured out – and soon – you can end up paying tens or even hundreds of thousands of dollars in out-of-pocket medical costs.
Facts and Figures
There are 7,400 senior citizens living in Bellevue right now

There are 4 hospitals in the Bellevue area where seniors can get emergency and/or in-patient care

12% of Nebraska seniors have a Medicare Advantage plan

47% of seniors have a Medicare Supplement (Medigap) plan

Which leaves 41% of seniors potentially uninsured or underinsured against costly Medicare coverage gaps!
Are you currently managing any chronic conditions? If not, consider yourself lucky. But you will likely have to deal with one eventually. When you do, you need to understand that there is little if anything you can do to stop or reverse the disease. It will continue to get worse as you get older, and your healthcare management will get increasingly more expensive because of it. If you don't protect yourself financially from surprise health expenses associated with these conditions, it could end up costing a significant chunk of your life savings.
| | |
| --- | --- |
| Disease | Prevalence in Bellevue |
| Arthritis | 21% |
| High Blood Pressure | 28% |
| Coronary Heart Disease | 7% |
| Diabetes | 8% |
| Kidney Disease | 3% |
Healthcare Costs in Bellevue, NE
A chronic disease is something that doesn't go away. To make matters worse, chronic diseases tend to get worse over time no matter how well you manage them. Preventative care, a healthy diet and lifestyle, and good communication with your doctor can definitely help keep these conditions at bay and save you money on treatment. But even taking the best possible care of yourself doesn't completely eliminate the financial cost of living with a chronic health condition.
| | | |
| --- | --- | --- |
| Disease | Prevalence in Bellevue | Annual Cost of Treatment |
| Arthritis | 21% | $294 |
| High Blood Pressure | 28% | $356 |
| Coronary Heart Disease | 7% | $9,334 |
| Diabetes | 8% | $2,173 |
| Kidney Disease | 3% | $8,332 |
Medicare Advantage Savings in Bellevue, NE
Eventually, taking care of your chronic conditions will catch up to you both physically and financially. When this happens, you will become particularly vulnerable to the gaps in Original Medicare coverage. There are two ways to protect yourself from this financially: one of them is Medicare Advantage in Nebraska. Medicare Advantage is a private health insurance plan from a private health insurance company which has been approved by the federal government for you. The government and your health insurance provider agree on a monthly premium to charge you, and the federal government pays for most of it. In some cases, they may pay all of it and you could get your plan for $0 per month.
One of the reasons Medicare Advantage is so popular among Bellevue seniors is because of how customizable it is. Your base plan will start with identical benefits that you would get from Medicare Parts A and B. It legally must offer you the exact same benefits or else the insurance company would be breaking the law by offering you less. From there, you can talk to your insurance agent and choose to purchase additional coverage, usually for a more expensive premium. Not only does this allow you financial protection from the specific Medicare coverage gaps that you are worried about, but it can give you access to medical benefits that you wouldn't normally get from Original Medicare.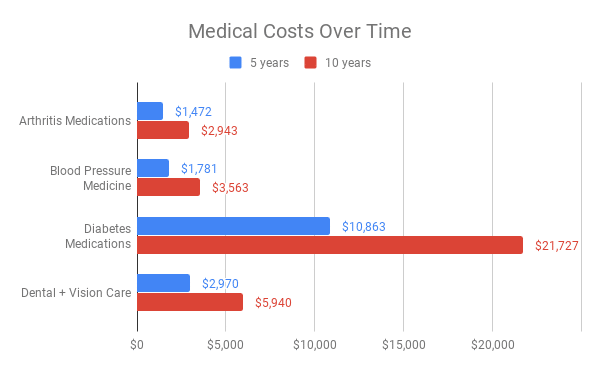 Another thing you might notice about the graph above is that it includes estimates for dental and vision expenses. Taking good care of your eyes and your teeth is as important in your golden years as it is at any other stage in your life – if not more so. But Original Medicare and most Medicare Supplement Plans don't help you get affordable dental and/or vision coverage. The vast majority of Medicare Advantage policies, on the other hand, will likely offer you a dental and/or vision option to add to your coverage. And if you have serious oral health or eye health issues, this type of coverage can be even more valuable over time.
Medicare Supplement (Medigap) Savings in Bellevue, NE
Medicare Supplement (AKA Medigap) Plans work a little bit differently. There are 10 of them and, according to federal law, each plan must offer the exact same benefits across all 50 states. This means that whether you live in California or Kentucky, Plan A will offer you the exact same benefits that it would in any other state. Some Medigap plans specifically cover Medicare Part A gaps in hospital coverage costs; others focus more closely on Medicare Part B costs. And some plans do both – but you'll have to pay higher premiums for more coverage.
The 10 available Medigap plans can basically be divided into two groups: those which cover Medicare Part A coverage gaps exclusively, and those which cover the gaps in both Part A and Part B coverage. Medigap plans A, D, K, and L are the plans which help cover those hospital costs which are not covered by Medicare Part A. They help protect you from unforeseen expenses related to extra blood transfusions, longer hospital stays, and more.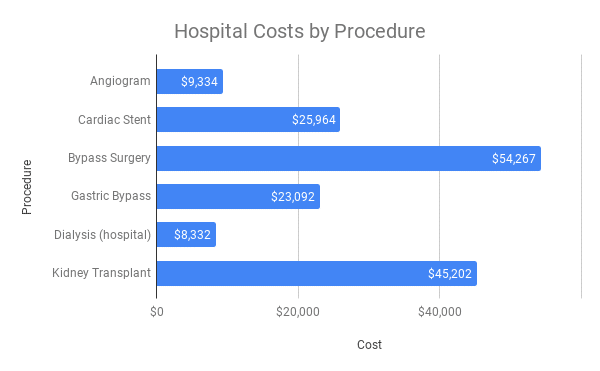 So what did the other Medigap plans cover? They cover a combination of gaps in both Medicare Parts A and B coverage. Some of the most expensive of those gaps include things like your Medicare Part B premium to the federal government, your coinsurance costs, medical devices and equipment, and more. The more comprehensive your coverage, the more you will have to pay each month for your premium. But the more medical care you need, the more sense it makes to purchase a more comprehensive plan. The Medigap plans which protect you from Medicare Parts A and B expenses include plans B, C, F, G, M, and N. But there is an issue with Plan F. Although it is the most comprehensive plan and the most popular plan among seniors, it is being phased out at the end of 2020. So if you want the specific benefits that it offers, you need to act fast before time runs out.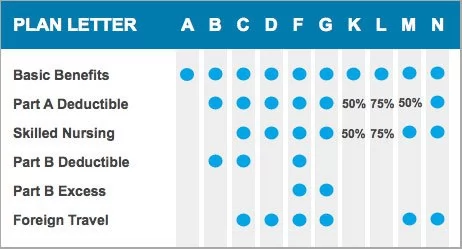 When it comes to things like dental, vision, or even prescription drugs, Medigap plans work a little differently than Medicare Advantage plans. If you want these types of coverage and medical benefits, you will have to purchase them separately or enroll in separate programs. Since you have to be enrolled in Medicare in order to purchase a Medigap policy, you should also be able to enroll in Medicare Part D for prescription drug coverage. Vision and dental must be purchased separately on your own. If you're having trouble paying for them, be sure to look for discounts for seniors from companies near you, or get in touch with an insurance agent for extra help.
Bellevue, Nebraska isn't the most expensive city in the country when it comes to health care costs – but it isn't the cheapest, either. One wrong move and you can still lose thousands of dollars due to uncovered medical bills. The best way to protect yourself in a cost-effective manner is to purchase some form of Medicare supplement insurance. If you're still not sure whether Medicare Advantage or Medigap is right for you, we have customer service representatives standing by to take your questions and help point you in the right direction.
| | | | |
| --- | --- | --- | --- |
| Medigap Plan | Minimum Monthly Premium | Maximum Monthly Premium | Average Estimated Monthly Premium (Part B Premium Included) |
| Plan A | $77 | $235 | $292 |
| Plan B | $100 | $268 | $320 |
| Plan C | $114 | $304 | $345 |
| Plan D | $112 | $218 | $301 |
| Plan F | $109 | $250 | $315 |
| Plan F (high deductible) | $32 | $76 | $190 |
| Plan G | $94 | $219 | $292 |
| Plan K | $48 | $105 | $212 |
| Plan L | $79 | $148 | $249 |
| Plan M | $105 | $178 | $277 |