How much do you know about your Medicare coverage gaps? There are a lot of seniors out there who don't know that Medicare won't necessarily cover all of your medical expenses. There are some things – some very pricey things, in fact – that it won't cover. You need to be aware of what those expenses are, and what you can do to protect yourself from them. You have options. We're going to present some of them to you today, and help you figure out which options are the best ones for you.
Facts and Figures
There are 4,367 senior citizens living in Bozeman right now

There are 8 hospitals in the Bozeman area where seniors can get emergency and/or in-patient care

20% of Montana seniors have a Medicare Advantage plan

30% of seniors have a Medicare Supplement (Medigap) plan

Which leaves 50% of seniors potentially uninsured or underinsured against costly Medicare coverage gaps!
What do you think is the most costly medical ailment seniors suffer from? Cancer? It really depends on the individual. Something as seemingly simple as arthritis or diabetes can cost as much or more to manage over time as a positive cancer diagnosis. And this is because these chronic conditions will live with you for the rest of your natural life after you get diagnosed with them.
| | |
| --- | --- |
| Disease | Prevalence in Bozeman |
| Arthritis | 22% |
| High Blood Pressure | 29% |
| Coronary Heart Disease | 6% |
| Diabetes | 11% |
| Kidney Disease | 2% |
Healthcare Costs in Bozeman, MT
Having a chronic condition like diabetes or coronary heart disease means that the condition won't go away no matter how hard you try. You will likely require medical care to manage these conditions for the rest of your life, which could cost you a pretty penny. Below is an estimate of how much someone might expect to pay for the cost of treatment with these conditions. Assuming you don't have the gaps in your Medicare coverage taken care of, these expenses could be largely or completely your responsibility out-of-pocket.
| | | |
| --- | --- | --- |
| Disease | Prevalence in Bozeman | Annual Cost of Treatment |
| Arthritis | 22% | $291 |
| High Blood Pressure | 29% | $354 |
| Coronary Heart Disease | 6% | $9,380 |
| Diabetes | 11% | $2,163 |
| Kidney Disease | 2% | $8,509 |
Medicare Advantage Savings in Bozeman, MT
Did you know that Medicare Advantage is not technically from the government? Medicare Advantage plans in Montana are private health insurance plans sold and managed by private companies. The government is only involved enough to approve the plan for sale as a Medicare replacement (by law, it must offer the exact same benefits as Medicare Parts A and B or else it cannot qualify) and to pay a share of the monthly premium on your behalf. For some qualifying seniors, the share of the premium which the government pays is so large that their monthly premium is $0.
Each and every Medicare Advantage policy that someone tries to sell you must offer at least identical benefits to Medicare Parts A and B, or else it cannot legally be sold as Medicare. If you settle for the base policy by itself, you may not be protected from all the gaps in Original Medicare coverage. For that, you'll have to talk to your Medicare Advantage insurance agent and make sure they sell you a policy which contains additional medical benefits that cover these coverage gaps. Some of these gaps have to do with end-of-life and hospice care, while others demand more financial responsibility from you in the event of extended hospital stays or massive blood transfusions. Regardless, be sure to discuss these uncovered gaps with your Medicare Advantage representative to make sure you are adequately and properly protected.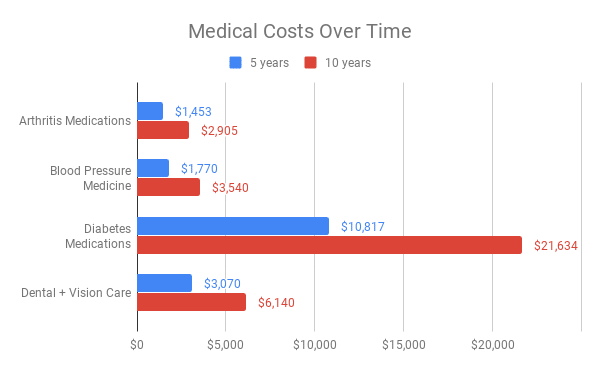 Medicare Advantage plans have the potential to cover as much or more than traditional Medicare Parts A & B. This includes doctor visits, medical equipment, and (for most MA policies) a cost-effective prescription drug plan. Many plans give you the option to add dental or vision coverage to your policy. Since the government subsidizes your monthly premium, you can get a comprehensive Medicare Advantage plan at a severely discounted or potentially $0 premium. Just remember that things like copays and coinsurance will still be a responsibility, and there may still be out-of-pocket expenses for things that your insurance policy doesn't cover.
Medicare Supplement (Medigap) Savings in Bozeman, MT
Of course, Medicare Advantage isn't your only option. you can also take a closer look at Montana Medicare Supplement Insurance, too. Despite the fact that these two Medicare supplements have similar goals, the two insurance policies are very different from one another. Where Medicare Advantage is large, complex, and highly tailored, Medigap policies are little narrower in scope and more focused on a singular purpose. And many seniors find that they get a better value than they do with Medicare Advantage.
The federal government has created a system of 10 standardized Medigap plans which have been approved for sale in all 50 states. They can be loosely divided into two groups: the policies that protect you from gaps in Medicare Part A coverage, and the policies which protect you from gaps in both Medicare Part A and B coverage. The plan you choose to purchase largely depends on what your medical needs are.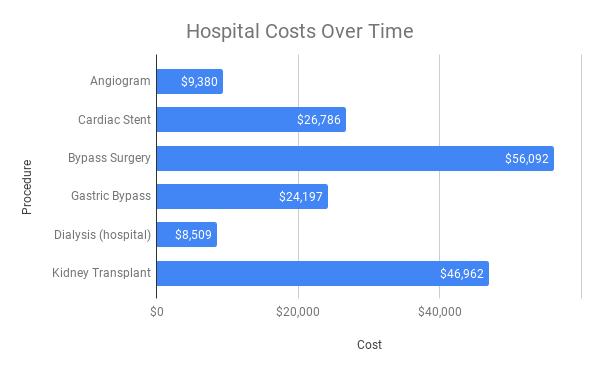 But some seniors are also worried about the gaps in Medicare Part B coverage. Over time, things like outpatient procedures, medical supplies, coinsurance costs, and more can add up – but not all of them are covered by Medicare Part B. That's where Medigap plans B, C, F, G, M, and N come in. They cover various holes in Medicare Part B coverage, they can help you pay for coinsurance or other cost share expenses, and they can even help you with the Part B premium you owe the federal government each month. Currently, if you want the most comprehensive coverage available, you should look at Plan F. But if you're in the market, you should grab it quickly while it is still around. Plan F is going to be retired at the end of 2020 and will no longer be available for purchase as of 2021.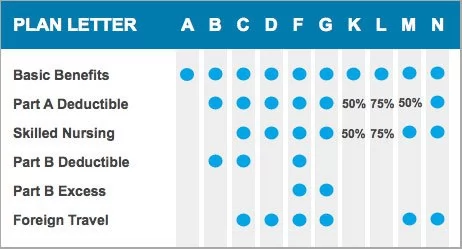 Unlike Medicare Advantage, you won't have the option to add certain types of extra coverage directly to your Medigap policy. You won't be able to add anything, actually, because the plans are standardized and cannot be customized. You just choose which plan you want based on the coverage you need. For dental or vision insurance, you can choose any private insurance provider who will sell you those types of coverage – and you may get a wider variety of dentists and optometrists to choose from as a result. For prescription drug coverage, there's the Medicare Part D program which helps millions of seniors cover the costs of their medications.
You didn't slave your life away putting away savings just to spend all that money on outlandish medical bills. You did it so that you can enjoy your golden years the way they were meant to be enjoyed. The best way to do that and to protect yourself from unexpected medical expenses is to purchase either a Medicare Advantage or Medigap supplement insurance plan. The sooner that you do this after you turn 65, the better. If you're having trouble making a decision, reach out and contact one of our experts so that we can connect you with the plan that is best suited for your medical needs.
| | | | |
| --- | --- | --- | --- |
| Medigap Plan | Minimum Monthly Premium | Maximum Monthly Premium | Average Estimated Monthly Premium (Part B Premium Included) |
| Plan A | $67 | $183 | $261 |
| Plan B | $90 | $227 | $294 |
| Plan C | $107 | $262 | $320 |
| Plan D | $103 | $221 | $298 |
| Plan F | $110 | $260 | $321 |
| Plan F (high deductible) | $27 | $89 | $194 |
| Plan G | $96 | $217 | $292 |
| Plan K | $42 | $107 | $210 |
| Plan L | $74 | $151 | $248 |
| Plan M | $97 | $194 | $281 |