Covington isn't the most expensive place to get your health care needs met – but it isn't the cheapest, either. But things can get pretty chaotic if you aren't aware of the gaps in Medicare Parts A and B coverage which can result in some truly dramatic medical bills for you. Luckily, you have found the leading Medicare Supplement Insurance website on the internet for help and information on this topic. Keep reading to learn more about what Covington seniors like you can and should do to protect yourself from the costly gaps in your federal Medicare coverage.
Facts and Figures
There are 4,994 senior citizens living in Covington right now

There are 2 hospitals in the Covington area where seniors can get emergency and/or in-patient care

28% of Kentucky seniors have a Medicare Advantage plan

22% of seniors have a Medicare Supplement (Medigap) plan

Which leaves 50% of seniors potentially uninsured or underinsured against costly Medicare coverage gaps!
As it stands, living in Covington doesn't give you many options as far as emergency, inpatient, or hospital care is concerned. And if you have a chronic health condition, it's not much better. The problem with chronic disease is that it only gets worse over time, and you have to spend time, money, and energy treating the symptoms as best you can in the interim. The more chronic conditions you develop over time – and the more severe they are – the more it will cost you to get proper medical care for them. Just take a look at how many seniors in Covington are suffering from chronic health conditions according to the chart below.
| | |
| --- | --- |
| Disease | Prevalence in Covington |
| Arthritis | 30% |
| High Blood Pressure | 39% |
| Coronary Heart Disease | 10% |
| Diabetes | 13% |
| Kidney Disease | 4% |
Healthcare Costs in Covington, KY
Chronic disease usually starts with a prescription drug, extra blood work, and more frequent doctor appointments so that you can stay on top of the situation. Usually, though, it escalates over time. You need more drugs in higher doses in order to treat the same condition, you need more frequent doctor appointments to discuss your blood work, and those tests become increasingly more specialized and expensive. Before you know it, you're looking at major surgery and physical therapy just to maintain your quality of life. Take a look at the chart below to get an idea of how much chronic disease can end up costing you as you get older. Unfortunately, the bad news is that some of the estimates below are very, very conservative ones.
| | | |
| --- | --- | --- |
| Disease | Prevalence in Covington | Annual Cost of Treatment |
| Arthritis | 30% | $280 |
| High Blood Pressure | 39% | $288 |
| Coronary Heart Disease | 10% | $7,522 |
| Diabetes | 13% | $2,158 |
| Kidney Disease | 4% | $6,506 |
Medicare Advantage Savings in Covington, KY
Most seniors choose between one of two different types of supplement insurance in order to protect themselves: Medicare Advantage, or a Medigap insurance policy. Let's first talk about Medicare Advantage. When you sign up for a Medicare Advantage insurance policy, you abandon your federal Medicare benefits and trade them in for an identical health insurance policy from a private company. But because you've paid into the Medicare system for most of your adult life, that money now goes toward paying your monthly premium – meaning that some seniors can get their insurance for as little as $0 per month in certain instances. You also have the option to customize your policy and add coverage to it that you can't get from Medicare alone.
One of the reasons Medicare Advantage is so popular among Covington seniors is because of how customizable it is. Your base plan will start with identical benefits that you would get from Medicare Parts A and B. It legally must offer you the exact same benefits or else the insurance company would be breaking the law by offering you less. From there, you can talk to your insurance agent and choose to purchase additional coverage, usually for a more expensive premium. Not only does this allow you financial protection from the specific Medicare coverage gaps that you are worried about, but it can give you access to medical benefits that you wouldn't normally get from Original Medicare.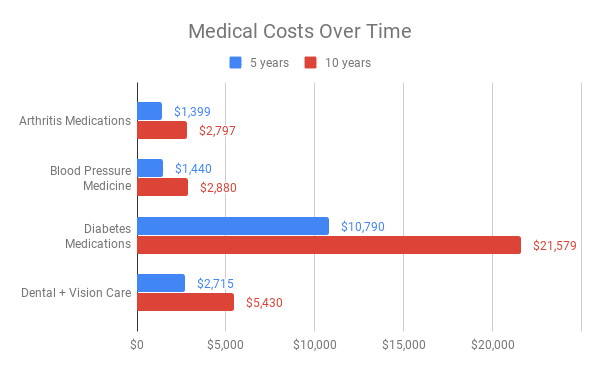 Beyond Medicare coverage gaps, most Medicare Advantage plans allow you to add vision or dental coverage to your health plan. Many will also give you some sort of prescription drug coverage option. Just keep in mind that because it is a private health insurance plan, they will choose your medical network and available providers (usually in the form of an HMO or a PPO). You will have to go to those specific dentists, optometrists, and pharmacies if you want your costs covered.
Medicare Supplement (Medigap) Savings in Covington, KY
Conversely, you have Kentucky Medicare Supplement Insurance policies to choose from. While a Medicare Advantage policy is a large, highly customizable private insurance plan from a private company, Medicare Supplement Insurance policies are smaller, standardized insurance policies which are not customizable. They still come from private companies, and they're still designed to help you protect yourself from the gaps in Original Medicare. But they are specifically focused on those gaps – they do not replace your Medicare, nor do they deal with extra coverage like dental or prescription drugs.
There are currently four plans which are designed to cover the costs associated with gaps in Part A of Original Medicare: plans A, D, K, and L. The other plans cover gaps in Part A as well as some or most of the gaps in Part B (but more on that in a minute). If you don't anticipate extensive Medicare Part B costs and you are more worried about hospital expenses from Medicare part A, you should know that a Medigap plan which only covers Part A expenses will come with a lower monthly premium. This could save you some money over the long run.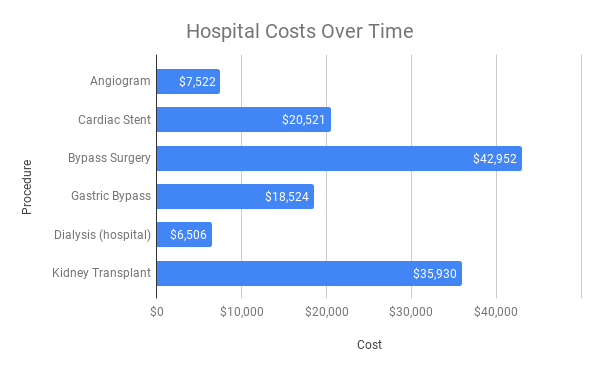 Which seniors are best suited for a Medigap plan? Typically, seniors who are happy with Traditional Medicare, in relatively good health, and who only care about the gaps in Medicare coverage do best with a Medigap plan. If you want extra coverage, Medicare Advantage might be a better buy. The more comprehensive coverage you need, the more likely you are to purchase something like a Plan F or a Plan G supplement. But if you want something highly comprehensive like Plan F, you'd better hurry. 2020 will be the last year that Plan F is available for purchase for seniors. After that, it's gone for good.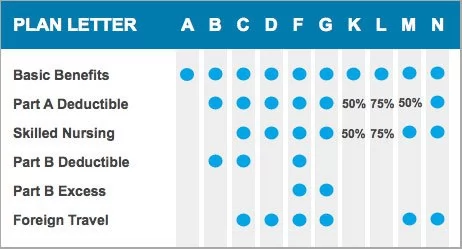 We mentioned earlier that Medigap policies primarily focus on the gaps in Medicare Parts A and B coverage. This means that they don't offer things like prescription drug coverage, dental, or vision insurance. You will have to find external sources of financial assistance to deal with those medical needs. Luckily, the federal government does have Medicare Part D available for seniors who need help with prescription drug costs. Beyond that, you're on your own when it comes to vision or dental. But having the freedom to choose the provider you wish gives you the opportunity to choose whichever doctors you want without very many medical network restrictions.
Unfortunately, medical costs in Covington are starting to get pretty steep. And that reality isn't changing anytime soon. It may seem like Medicare covers everything you need right now, but that likely won't hold up in the future. Will you be financially stable enough to handle all of your medical costs if the gaps in Medicare coverage present you with unexpected medical bills? We strongly urge you not to take the chance. Contact us today and we will connect you with a customer service representative who can explain the finer details of Medicare Advantage and Medigap policies so that you can make a sound financial decision.
| | | | |
| --- | --- | --- | --- |
| Medigap Plan | Minimum Monthly Premium | Maximum Monthly Premium | Average Estimated Monthly Premium (Part B Premium Included) |
| Plan A | $68 | $159 | $249 |
| Plan B | $93 | $192 | $278 |
| Plan C | $112 | $200 | $292 |
| Plan D | $98 | $159 | $264 |
| Plan F | $108 | $241 | $310 |
| Plan F (high deductible) | $27 | $60 | $179 |
| Plan G | $100 | $183 | $277 |
| Plan K | $48 | $78 | $199 |
| Plan L | $86 | $116 | $237 |
| Plan M | $111 | $148 | $265 |