Are you a Waterloo resident who's getting ready to retire soon? If so, you might want to sit down and make sure you're prepared to deal with the disastrous gaps in Traditional Medicare coverage. Many seniors don't even know that these gaps exist – much less are they financially prepared to handle the blowback that happens when they hit a coverage gap. But that doesn't have to happen to you. If you read the information we have listed for you below, you can use that info to make smart decisions about your health care and protect yourself and your finances from Medicare coverage gaps.
Facts and Figures
There are 10,671 senior citizens living in Waterloo right now

There are 8 hospitals in the Waterloo area where seniors can get emergency and/or in-patient care

18% of Iowa seniors have a Medicare Advantage plan

49% of seniors have a Medicare Supplement (Medigap) plan

Which leaves 33% of seniors potentially uninsured or underinsured against costly Medicare coverage gaps!
If you aren't worried about the gaps in your Medicare coverage, maybe that's because you haven't received any chronic disease diagnosis yet. Unfortunately, the odds are very good that you will be diagnosed with at least one of the diseases in the chart below before your final days. When that happens, if it hasn't happened already, you will need more medical care more frequently in order to manage your disease and keep your quality of life as high as possible for as long as possible. But the expensive gaps in your Medicare coverage could prevent you from getting the care you need to enjoy the retirement you deserve.
| | |
| --- | --- |
| Disease | Prevalence in Waterloo |
| Arthritis | 27% |
| High Blood Pressure | 34% |
| Coronary Heart Disease | 7% |
| Diabetes | 12% |
| Kidney Disease | 3% |
Healthcare Costs in Waterloo, IA
Acute disease can be expensive, too. But the more serious ones, like a cancer diagnosis or major fracture after a fall, all typically fall within the realm of medical benefits that Medicare provides for. Over time, however, the cumulative nature of chronic disease treatment can slip outside of your Medicare coverage benefits. And when that starts to happen, you'll start to see out-of-pocket costs like the ones outlined in the chart below. The unfortunate reality for many seniors, however, is that these costs are merely the tip of the iceberg when it comes to long-term care.
| | | |
| --- | --- | --- |
| Disease | Prevalence in Waterloo | Annual Cost of Treatment |
| Arthritis | 27% | $280 |
| High Blood Pressure | 34% | $288 |
| Coronary Heart Disease | 7% | $7,516 |
| Diabetes | 12% | $2,158 |
| Kidney Disease | 3% | $6,703 |
Medicare Advantage Savings in Waterloo, IA
Only 18% of seniors in Waterloo are taking advantage of a Medicare Advantage plan. But why is that rate so low? Maybe it's because Medicare Advantage completely replaces your government benefits that you worked hard and earned all your life with a private health insurance policy from a for-profit insurance company. Thankfully, these companies are legally required to offer you the exact same benefits you would get with Medicare Parts A and B. Offering you less coverage is illegal. And the government will pay a substantial portion of your monthly premium if you decide to sign up with Medicare Advantage. This makes some Medicare Advantage plans as affordable a $0 each month for certain seniors.
There's also a good amount of customization that comes with a Medicare Advantage plan. You can add as much or as little coverage to your plan as you want, just keep in mind that the more coverage you add, the higher your monthly premiums will be. But thanks to government subsidies which help decrease your monthly premium, you may be able to get Medicare Parts A and B coverage benefits, extra coverage to protect you from Medicare coverage gaps, prescription drug coverage, dental, and more at a monthly premium that is still relatively affordable. You also get the added convenience of only having to deal with one Insurance company and one insurance policy when you have to file claims, get reimbursements, and manage your healthcare in general.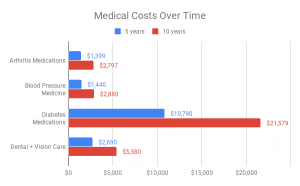 Perhaps one of the reasons the enrollment rate is so low in Iowa is because adding all of that extra, necessary coverage is enough to make monthly premiums prohibitively expensive. It might also have something to do with seniors not trusting private companies to be more concerned with their best interests as opposed to profits. Still others may be perfectly content with the coverage that Medicare Parts A and B offer, and only concerned with protecting themselves from coverage gaps for a low monthly premium. They can easily address such concerns by enrolling in a Medigap policy instead of Medicare Advantage.
Medicare Supplement (Medigap) Savings in Waterloo, IA
Medigap isn't just one type of insurance – there are 10 different Medigap plans to choose from based on your individual needs and your health care budget. Some plans are more comprehensive than others, but they all follow the golden rule of insurance: the more coverage you buy, the more you have to pay in monthly premiums. These plants only address some or most of the gaps in Original Medicare coverage – nothing more, nothing less. You will have to pay a separate monthly premium to a private insurance company in order to take advantage of your Medigap benefits, but between Medigap and Medicare, you will always be third in line to pay when it comes to your medical bills if the first two don't cover all of your medical expenses.
Plans A, D, K, and L are the Medigap plans which help you with your Medicare Part A hospital expenses. If you have to endure an extended hospital stay, multiple blood transfusions, or expensive hospice care, your Medicare Part A benefits won't cover all of your costs. But with one of these four Medigap plans, some or most of the out-of-pocket expenses you run into thanks to Medicare Part A coverage gaps will be taken care of by your Medigap policy.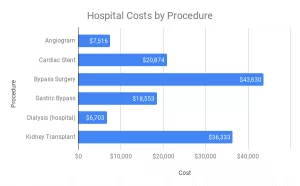 Plans B, C, G, F, M, and N, On the other hand, offer a combination of benefits which help you protect your savings from coverage gaps across Medicare Part A and Medicare Part B. These typically have more expensive monthly premiums than the other four plans we discussed, but that is because they offer more coverage and protect you from more out-of-pocket expenses. The most protective and comprehensive plan is Plan F, but it's not going to be around for much longer. Luckily, you can enroll now before the end of the year and grandfather yourself into these benefits for life as long as you keep paying your premiums on time and as long as your provider stays stable. But if you don't enroll in Plan F before 2021, you may lose your chance forever.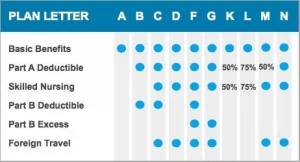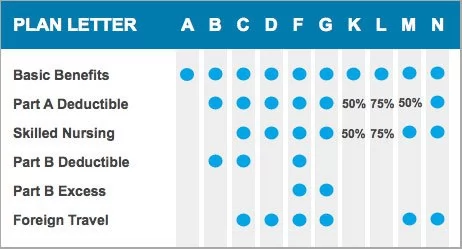 You cannot customize your Medigap plan the way you can with Medicare Advantage. But there are so many plans to choose from that you practically don't need to. And seeing as how 50% of seniors in Iowa have chosen Medigap over Medicare Advantage, this doesn't seem to be a deal-breaker for most retirees. In fact, many of the coverages that you can't add to Medigap you can get from other sources. Vision and dental providers are a dime a dozen and relatively affordable, especially for people over the age of 65. You can also enjoy prescription drug coverage through Medicare Part D, but you must enroll separately from Medicare Parts A and B. You should also be aware of the donut hole coverage gap in Medicare Part D which may leave you paying for a maximum of 25% of your prescriptions out-of-pocket if you exceed your annual maximum. But don't worry – you'll go back to being covered if you spend enough money on prescriptions to qualify for catastrophic coverage by the end of the year.
Planning for retirement can be a complicated process. But choosing the right Medicare supplement insurance doesn't have to be. Whether you go with Medicare Advantage or a Medigap policy is entirely up to you – but we would like to help you make that decision as soon as possible. The sooner you make that decision, the more protected you will be from disastrous coverage gaps that can wipe out your life savings. Call or email us today if you still have questions and are struggling to make a decision.
| | | | |
| --- | --- | --- | --- |
| Medigap Plan | Minimum Monthly Premium | Maximum Monthly Premium | Average Estimated Monthly Premium (Part B Premium Included) |
| Plan A | $68 | $222 | $281 |
| Plan B | $104 | $252 | $314 |
| Plan C | $121 | $287 | $340 |
| Plan D | $116 | $233 | $310 |
| Plan F | $109 | $266 | $323 |
| Plan F (high deductible) | $28 | $76 | $188 |
| Plan G | $94 | $195 | $280 |
| Plan K | $41 | $92 | $202 |
| Plan L | $74 | $129 | $237 |
| Plan M | $109 | $146 | $263 |
| Plan N | $74 | $186 | $266 |