Despite there being ample access to healthcare in Smyrna, the presence of Medicare coverage gaps has led thousands of seniors to be incapable of affording their healthcare. Since Medicare coverage gaps often leave seniors with the choice of either paying thousands of dollars in annual out-of-pocket expenses or going without the treatment that they both need and deserve, many seniors just like you have started losing their independence piece by piece as they seek more and more help. Fortunately for you, there are thousands of seniors in the Smyrna area who have figured out a way to avoid the burdensome out-of-pocket expenses related to Medicare coverage gaps: enroll in either a Medicare Advantage or Medicare Supplement Insurance plan.
Facts and Figures
There are 1,429 senior citizens living in Smyrna right now

There are 5 hospitals in the Smyrna area where seniors can get emergency and/or in-patient care

11% of Delaware seniors have a Medicare Advantage plan

22% of seniors have a Medicare Supplement (Medigap) plan

Which leaves 67% of seniors potentially uninsured or underinsured against costly Medicare coverage gaps!
A significant majority of seniors in the Smyrna area are missing reliable access to healthcare. If you're one of them, this can put your health in very real danger. As you continue to age, your body's ability to fight off age-related illnesses decreases, increasing the likelihood that you will be diagnosed with one or more age-related illnesses. Further compounding things is the fact that your existing symptoms will continue to worsen in both frequency and severity with age. The chart below showcases a few of the most common age-related illnesses and how prevalent they are in the Smyrna area.
| | |
| --- | --- |
| Disease | Prevalence in Smyrna |
| Arthritis | 24% |
| High Blood Pressure | 37% |
| Coronary Heart Disease | 6% |
| Diabetes | 14% |
| Kidney Disease | 4% |
Healthcare Costs in Smyrna, DE
As your need for treatment increases, so too will the healthcare costs associated with paying for those treatments. With worsening symptoms comes worsening healthcare bills. If you happen to be lucky enough for your existing symptoms to stay exactly the same from one year to the next, you will most likely still find yourself paying more for the same level of treatment than you did the year before. That's because medical costs are rising every year, without any regard for the amount of times that you need to see your doctor. Combined with the fact that seniors are living longer lives than ever before, the amount that you have to pay in out-of-pocket expenses over your lifetime can really add up.
| | | |
| --- | --- | --- |
| Disease | Prevalence in Smyrna | Annual Cost of Treatment |
| Arthritis | 24% | $280 |
| High Blood Pressure | 37% | $288 |
| Coronary Heart Disease | 6% | $7,872 |
| Diabetes | 14% | $2,158 |
| Kidney Disease | 4% | $6,766 |
Medicare Advantage Savings in Smyrna, DE
In Smyrna, Delaware, Medicare Advantage is the least common method of the two plans used to avoid the costly out-of-pocket expenses of the Medicare coverage gaps. Just about 11% of seniors in Smyrna have decided to replace their original, government-provided Medicare plan with a privately-provided Medicare Advantage plan. Since the government mandates the basic level of care provided by private providers of Medicare Advantage, you can rest easy knowing that you will receive at least the same level of care. That said, many seniors on Medicare Advantage plans actually receive a greater level of care because providers of Medicare Advantage plans tend to offer optional additional coverage options. Although those optional coverage options can cost quite a bit, the government will handle most or all of your premiums, leaving you with a monthly payment of $0.
Medicare Advantage plans tend to allow you to add prescription drug coverage that is so comprehensive that it also covers minor medical equipment such as glucose monitors and testing strips. Many of these plans provide enough help with prescription drug coverage to enable seniors of all walks of life to enjoy ample access to affordable prescription medications. If you suffer from arthritis, high blood pressure, and/or diabetes, you probably rely quite heavily on prescription medications. Through a Medicare Advantage plan with prescription drug coverage, you could save more than $20,000 over a ten-year period.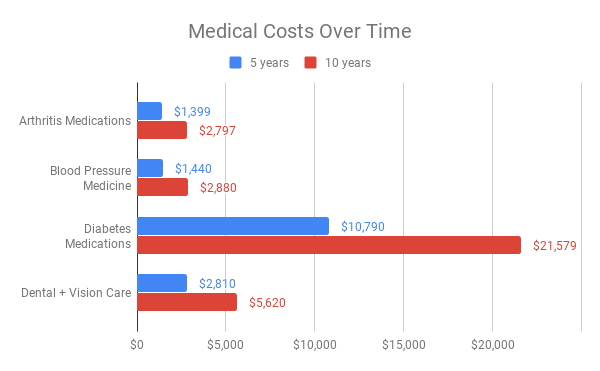 With the addition of vision and dental care coverage, you can save even more money by enrolling in a Medicare Advantage plan. These plans can be added directly to your Medicare Advantage plan, making it easy and simple to add additional coverage options. This is something that is entirely unique to Medicare Advantage, which is to say that neither Original Medicare nor Medicare Supplement Insurance plans have the option to add vision and dental care coverage directly to your plan.
Medicare Supplement (Medigap) Savings in Smyrna, DE
Twice as many seniors in the Smyrna area rely on Medicare Supplement (Medigap) Insurance as Medicare Advantage. Whether you enroll in a Medigap plan or a Medicare Advantage plan essentially boils down to your personal needs, and how effectively your chosen plan can meet them. All in all, there are ten different Medigap plans (A, B, C, D, F, G, K, L, M, and N), each providing quality coverage options of varying extents for Medicare Part A & B coverage gaps, which can be exceptionally burdensome if you're suffering from age-related kidney or heart disease.
The first category of Medicare Supplement plan types includes Medigap plans A, D, K, and L. These are the plans that only provide benefits related to the Medicare Part A coverage gaps. That means that you could enjoy access to things like hospitalizations, blood transfusions, and skilled nursing care without having to worry about whether or not you're going to fall into a coverage gap. Unfortunately, these plans only provide coverage assistance for Medicare Part A coverage gaps, not Medicare Part B coverage gaps.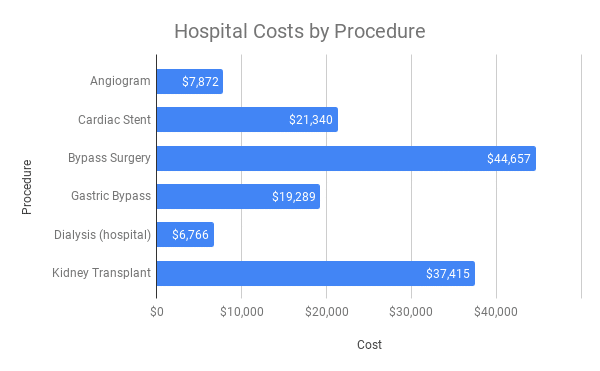 If you find yourself falling into that situation, you're not alone! Thousands of seniors in your area and tens of thousands across the country are right there with you. What you can do is simply choose from one of the following Medigap plans: B, C, F, G, M, and N. Each of these plans provides not only coverage benefits for Medicare Part A coverage gaps but also the coverage gaps incurred through Medicare Part B. Unfortunately, Medigap Plan F will no longer be available at the start of 2021. In order to continue to receive this level of comprehensive coverage, you will have to hurry up and get grandfathered into Plan F before the deadline or choose one of the other Medicare Supplement insurance plans available.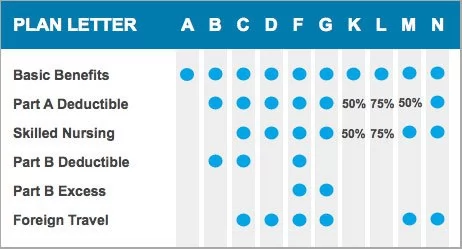 If you're wondering what to do about prescription drug coverage and dental and vision care coverage, worry no more. There are a couple of easy ways to ensure that you have access to all aspects of insurance to meet all of your healthcare needs. First, look into Medicare Part D prescription drug coverage. If you don't use too many prescription medications, Medicare Part D prescription drug coverage should provide more than enough benefits to help you ensure you stay in good health. Second, look into private providers of vision and dental care coverage plans in your area. Since you live in Smyrna, it shouldn't be too difficult to locate a provider who is willing to offer decent coverage benefits at a great cost.
As medical costs continue to rise and your risk of developing new or worsening symptoms is increasing, it is more important now than ever before to ensure that you have access to reliable and affordable healthcare. By sticking with Original Medicare alone, you risk paying thousands or even tens of thousands of dollars in out-of-pocket expenses every single year. On the other hand, by switching to a Medicare Advantage or Medigap plan today, you can ensure that you stay safe and protected against any unfortunate medical circumstances. So don't wait. Head over to Medigap.com today and start looking for the plan that is right for you.
| | | | |
| --- | --- | --- | --- |
| Medigap Plan | Minimum Monthly Premium | Maximum Monthly Premium | Average Estimated Monthly Premium (Part B Premium Included) |
| Plan A | $77 | $267 | $308 |
| Plan B | $100 | $304 | $338 |
| Plan C | $130 | $345 | $373 |
| Plan D | $99 | $208 | $289 |
| Plan F | $131 | $284 | $343 |
| Plan F (high deductible) | $29 | $101 | $201 |
| Plan G | $113 | $210 | $297 |
| Plan K | $45 | $98 | $207 |
| Plan L | $75 | $138 | $242 |
| Plan M | $144 | $144 | $280 |
| Plan N | $89 | $162 | $261 |