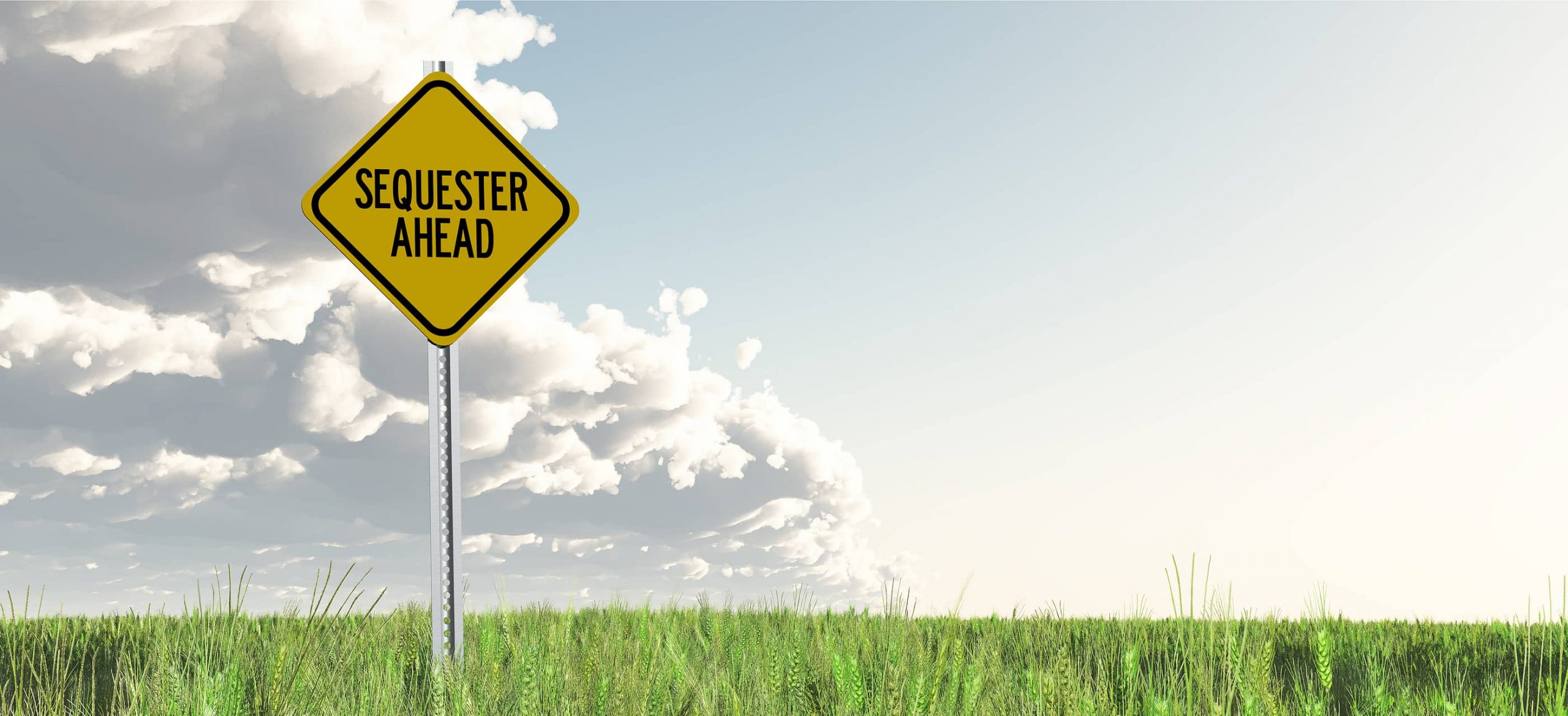 Medicare is a vital program for many Americans, but it's also been in the news lately because of budget sequestration. Here's what you need to know about how the sequester affects Medicare.
Medicare & Budget Sequestration
Medicare and the federal budget are in the news lately as Congress — composed of the Senate and House of Representatives — wrestles with handling looming sequestration cuts.
What does this mean for you? Medicare faces $716 billion in cuts over the next 10 years, while the overall federal budget faces across-the-board cuts of $1.2 trillion for discretionary spending.
The idea of Medicare Sequestration first came when the Budget Control Act of 2011 (BCA) presided over by President Obama aimed to reduce overall federal spending. This was to stop the debt ceiling from rising.
During this, the Joint Select Committee on Deficit Reduction was formed to undertake this congressional task. Medicare falls under the non-defense portion of the budget.
What Does Sequestration Mean in Insurance?
Sequestration is a term to describe an automatic reduction of spending by the Federal Government to meet budget goals. In this case, it's reducing the amount Medicare will pay in appropriations to providers by 2% for each fiscal year.
This should not impact Medicare beneficiaries receiving healthcare from participating providers or the beneficiaries' premiums. Reimbursement should also remain the same.
What is Under Medicare Sequestration?
Medicare Sequestration will affect all payments to providers and services that accept Medicare. This applies to doctors, hospitals, home health care, prescriptions, and durable medical equipment. Durable medical equipment will only be affected on equipment issued after April 1st, 2013.
How Much is Medicare Sequestration?
Medicare Sequestration is a 2% reduction in all Medicare-related claims across the board which the Office of Management and Budget (OMB) calculates. Anyone that files a claim and receives payments from Medicare will see the effect.
This includes healthcare providers and services billing Part A and Part B and Medicare Part C and Part D plan sponsors. The sequestration will work a little differently for Medicare Advantage and Medicare Drug plan programs in regard to mandatory spending.
What is Medicare Advantage Sequestration?
Medicare Advantage claims work differently than Traditional Medicare. Instead of claims being submitted to Medicare, the claims are submitted to the Medicare Advantage plan. The plan then pays the claim instead of Medicare.
Medicare Advantage Plans receive payments from Medicare based on how many beneficiaries they have enrolled and use this money to pay the medicare related claims. These payments received by the plans are also subject to the sequestration of 2%. Essentially the Medicare Advantage funding is lowered by 2% by the sequestration.
How Long Does Medicare Sequestration Last?
Medicare sequestration was suspended until December 2021 due to COVID-19 but has since been activated. This adjustment doesn't have a scheduled end date and is an indefinite rule. This 2% reduction applies to all Medicare claim payments.
How is Sequestration Calculated?
Below we'll show some examples of how sequestration calculations work.
Participating providers accepting Medicare assignment example
A participating provider will bill for a service with a Medicare-approved amount of $100 and $50 of that is applied to the deductible.
That leaves a balance of $50. Prior to sequestration, Medicare would pay 80% of the Medicare-approved amount after the deductible, which in this case would be $40 ($50 x 80% = $40).
The beneficiary would be responsible for the remaining 20% coinsurance which would equal $10 ($50 – $40 = $10). Once you apply the sequestration spending reductions of 2% Medicare would make a payment of $39.20 instead of $40 ($40 x 2% = $0.80).
Non-participating providers that accept Medicare payments
A non-participating provider bills a claim with a limiting charge of $109.25. The beneficiary is responsible to pay the provider this full amount.
The sequestration affects the amount Medicare will reimburse the beneficiary. The non-participating amount Medicare approves is $95 and $50 applies to the deductible.
The balance of $45 remains. Medicare usually reimburses the beneficiary 80% after the met deductible. This would be $36. ($45 x 80% = $36).
Because of the 2% sequestration reduction, the $36 payment will see a 2% reduction. This would result in the payment amount being $35.28 instead of $36 ($36 x 2% = $0.72).
Is the 2% Medicare Sequestration Still in Effect?
Yes! There was a temporary suspension of the sequestration until December of 2021. Congress announced an agreement to provide relief from the 2% Medicare sequester cut for both participating providers and non-participating providers starting January 1, 2022, and ending March 2022. Starting April 2022 through June 2022 a 1% sequester will be in effect. Effective July 2022 full 2% cut will resume.
Do These 2% Sequestrations Apply for Medicare Advantage?
Since Medicare Advantage works under the Medicare systems and rules, they will also be subject to sequestration. Medicare Advantage plans you negotiate rates with their providers. Since the process is slightly different the sequestration directly applies to the payment the Medicare Advantage program receives from Medicare per beneficiary. Their payments per beneficiary will be reduced by 2%.
FAQs
How does Medicare Sequestration work?
It is a 2% reduction in what Medicare will pay to health care providers. It will not affect the number of benefits that Medicare recipients currently enjoy.
What does Medicare Sequestration apply to?
It applies directly to what Medicare will pay doctors and other health care professionals for their services. It does not apply to any cutting of benefits to those on Medicare.
How will Sequestration affect Medicare recipients?
The simple answer is that Sequestration will not affect Medicare recipients. This is because the budget cuts come to what providers can charge Medicare for their services.
What is exempt from Sequestration?
While Medicare undergoes Sequestration, other social programs like Medicaid, Social Security, and veterans' benefits are exempt from this. Medicare spending cuts, however, will happen for providers, not beneficiaries.
Why is Medicare Sequestration a concern?
Medicare Sequestration is a concern for some because of misunderstandings. Some might think that the Medicare reduction will cut benefits, but it doesn't work that way at all.
The cuts come from the 80 percent Medicare pays health care providers. It doesn't increase the cost of the 20% co-pay recipients are responsible for.
Are drugs excluded from the Medicare Sequestrations?
No! The 2% reduction will affect all Medicare claims. There are no exemptions provided for Medicare services.
Will beneficiaries have to pay more because of the Medicare Sequestration?
Most Medicare beneficiaries will see no effect. If your healthcare providers accept Medicare, you'll see no impact on what you pay. If you use healthcare providers that don't accept the Medicare assigned amount, you could see a small decrease in what Medicare reimburses you.
Medicare & Budget Sequestration Conclusion
In conclusion, this change should not affect most Medicare beneficiaries. The only ones affected would be those that use Medicare providers that don't accept the Medicare assignment. The vast majority of healthcare providers accept the assignment.
You can easily check with your provider to see if they accept it. Simply, ask them directly, work with a licensed insurance agent to verify, or use the doctor finder tool on Medicare's website.