Nowadays, it's hard to get away from the plethora of information out there about health insurance. So much so that it's often overwhelming and important details can fall through the cracks. Like the gaps in coverage in Medicare Parts A and B. Once you know these gaps exist, what is there to do about them? As a senior citizen of Austin, your life is in jeopardy. And living in Texas, you are faced with some delicate individual challenges when looking into the most pocket-friendly health care available.
Senior Medicare in Austin, TX: Facts and Figures
There are 80,997 senior citizens living in Austin right now
There 10 hospitals in the TXC area where seniors can get emergency and/or in-patient care
33% of Texas seniors have a Medicare Advantage plan
19% of seniors have a Medicare Supplement (Medigap) plan
Which leaves 48% of seniors potentially uninsured or underinsured against costly Medicare coverage gaps!
Becoming more vulnerable to disease is part of aging. It happens to everyone. And worse, most of the diseases we become more vulnerable to are chronic and will require treatment for the rest of our lives. This only makes medical costs even worse. Also, it is entirely possible that we will have more than one major disease at the same time, compounding difficulties and expenses. The chart below outlines the prevalence of the most common chronic diseases plaguing seniors in Austin, TX:
| | |
| --- | --- |
| Disease | Prevalence (in Austin, TX) |
| Arthritis | 15% |
| High Blood Pressure | 23% |
| Coronary Heart Disease | 4% |
| Diabetes | 8% |
| Kidney Disease | 2% |
Healthcare Costs in Austin, TX
We cannot look at prevalence alone without considering the cost factor of these diseases. Prescriptions, medical equipment, hospital time, at-home care, and scheduled check-ups all have a cost which culminate eventually. Medical costs continue to rise every single year, and seniors are living longer lives now more than ever. When considering these facts, the potential cost can get chillingly pricy, and fast. It is vital that you have the right health coverage going into the final stage of life if you want to protect your investments, yourself, and your future.
| | | |
| --- | --- | --- |
| Disease | Prevalence (in Austin) | Annual Cost of Treatment |
| Arthritis | 15% | $304 |
| High Blood Pressure | 23% | $180 |
| Coronary Heart Disease | 4% | $7,560 |
| Diabetes | 8% | $2,208 |
| Kidney Disease | 2% | $6,843 |
Medicare Advantage Savings in Austin, TX
The federal government has approved Medicare Advantage in Texas, which is a non-government administered private health insurance plan. The costs of your individual insurance are not directly paid for by the government, but instead the government pays their share towards your monthly premium and you pay the remaining medical costs on your own. Legally, your insurance must cover at least the identical benefits you would get if on state-mandated Medicare Parts A & B. Most non-government insurers add additional benefits like vision or dental, for a premium.
Seniors with chronic ailments have stated that they feel the coverage is better for their needs with Medicare Advantage plans. Most chronic diseases – for instance, arthritis, high blood pressure, and diabetes – mandate constant management and effort to control. This can include medications, equipment for testing, and an increased number of doctor and hospital visits, among others. Sadly, these conditions tend to get progressively worse, which ends up costing more and more as time goes by. There are Medicare Advantage plans which can cover even more than a Medicare plan which includes extras, like Part D. It is time to start saving with Medicare Advantage, in order to be prepared when the time arrives.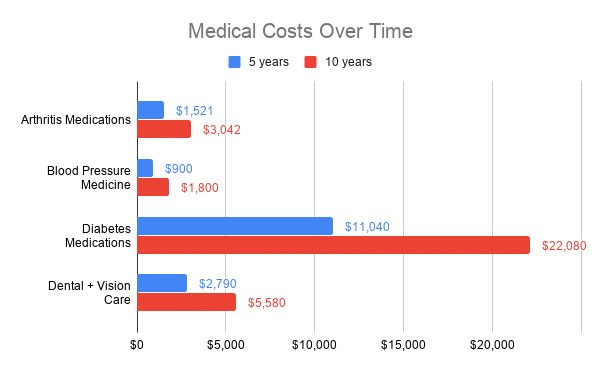 Not only do Medicare Advantage plans cover as much as Medicare Parts A and B; they can potentially cover even more. This can be doctor visits, various equipment, a prescription plan, or a combination of the three, plus more for most Medicare Advantage policies. Also, most plans come with the option to add dental or vision coverage to the policy you select. The government in turn subsidizes your monthly premium, allowing you to get a deep discount on Medicare Advantage plans. There is even the potential for a payment of $0 a month. Copays and coinsurance will still be patient expenses, and out-of-pocket costs will apply for the few items that your insurance does not cover.
Medicare Supplement (Medigap) Savings in Austin, TX
There is another type of policy called Medigap in Texas (which is a Medicare supplement). They work a bit differently to a Medicare Advantage policy, but they can still save a great amount of money, particularly when covering gaps in Medicare Part A. The biggest chronic conditions, like coronary heart disease or kidney disease, can cost thousands just for the stay in the hospital and treatments while there. These stays can be incredibly long, and after a certain point, traditional Medicare stops coverage. You will have to have some sort of backup coverage, or face paying astronomical costs to continue care.
Right now, there are four plans designed to cover the gaps in Part A of Traditional Medicare. These plans are: Plans A, D, K, and L. Other plans cover gap in Part A as well as gaps in Part B, which will be discussed below. If you don't think you will have extended Medicare Part B costs and are largely concerned with Part A, then you will be able to save even more, as plans which cover only Part A gaps are available at a lower premium. This could save a considerable amount as well over time.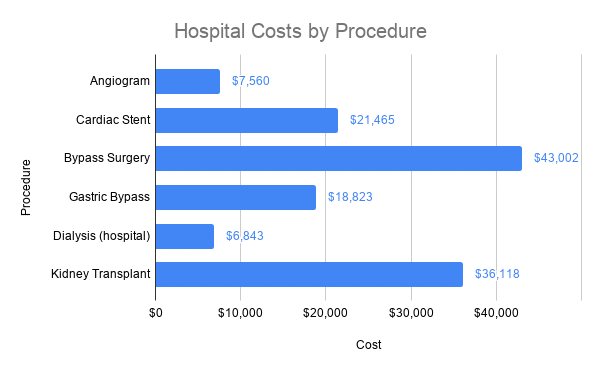 Medigap plans B, C, D, F, G, M, and N, cover gaps in Medicare Part A as well as select aspects of gaps in Medicare Part B. The more in-depth coverage your plan offers, the higher your monthly premium will be. However, this also means fewer out-of-pocket expenses and unexpected financial hits. Take note, Plan F is retiring soon, and will not be available for enrollment after the year 2020.
Medicare part B plans are supposed to take care of aspects that Part A does not, namely outpatient procedures, General Practitioner and Specialist visits, and some select pieces of medical equipment. Co-pays, coinsurance, and premiums for original Medicare part B can be difficult, however. There are many options to reduce this cost and help from the expenses getting overwhelming.
Medicare Supplement Insurance does not have coverage for medical drugs, dental, or vision care, unlike Medicare Advantage. Traditional Medicare does offer Part D, which is coverage specifically for the above mentioned items, whether or not any other original plan is purchased. With a quick search through your preferred search engine, you can likely find alternate dental or vision coverage in your area for an affordable price.
Seniors living in Austin, TX must know that having supplemental Medicare coverage is necessary for going into the final stage of life. It protects your retirement, and your health. Medical costs are only going to continue to rise for all, and especially seniors. That is beyond anyone's control. But what you can control is how well you prepare. You must find a Medicare supplement policy that is comprehensive enough for your medical needs, and still fits your monthly budget. We want to help you find that policy today.
| | | | |
| --- | --- | --- | --- |
| Medigap Plan | Minimum Monthly Premium | Maximum Monthly Premium | Average Estimated Monthly Premium (Part B Premium Included) |
| Plan A | $80 | $275 | $313 |
| Plan B | $94 | $313 | $339 |
| Plan C | $100 | $355 | $363 |
| Plan D | $95 | $268 | $317 |
| Plan F | $99 | $306 | $338 |
| Plan F (high deductible) | $24 | $110 | $203 |
| Plan G | $94 | $217 | $291 |
| Plan K | $47 | $140 | $229 |
| Plan L | $81 | $196 | $274 |
| Plan M | $92 | $172 | $268 |
| Plan N | $69 | $248 | $294 |