Retiring in Montana can mean a great many wonderful things – but if you're retiring without the right Medicare supplement insurance, it can also mean some pretty terrible things, too. For example, did you know the average senior citizen will spend over $400,000 on their healthcare costs between retirement and the end of their life? If you don't protect yourself from the troubling gaps in Medicare Parts A and B coverage, it can get even worse than that. But if you keep reading, you can learn more about your Medicare supplement insurance options and prepare yourself for these expenses.
Facts and Figures
There are 8,348 senior citizens living in Missoula right now

There are only 4 hospitals in the Missoula area where seniors can get emergency and/or in-patient care

20% of Montana seniors have a Medicare Advantage plan

30% of seniors have a Medicare Supplement (Medigap) plan

Which leaves 50% of seniors potentially uninsured or underinsured against costly Medicare coverage gaps!
It may seem a little confusing, but the biggest dangers to your life savings won't come from a sudden, acute disease like cancer or a major fracture. It'll come from chronic disease, and the types of treatment that your Medicare coverage gaps will leave you paying for out-of-pocket. Just take a look at the chart below. Have you been diagnosed with any of these diseases yet? If not, consider yourself lucky. But also keep in mind that you will eventually run into chronic disease – it unfortunately comes for us all. And the longer you have chronic illness, the more expensive your medical care will get.
| | |
| --- | --- |
| Disease | Prevalence in Missoula |
| Arthritis | 23% |
| High Blood Pressure | 23% |
| Coronary Heart Disease | 6% |
| Diabetes | 7% |
| Kidney Disease | 3% |
Healthcare Costs in Missoula, MT
Coronary heart disease is a good example of a chronic condition which gets more and more expensive over time. You may only need a few, relatively inexpensive prescription medications in order to treat the disease in its early stages. But as your heart disease gets worse, your prescriptions will get more expensive, you may require more of them, or both. You may also require advanced diagnostic testing or something like a stent placement to keep your system working optimally for an extended and higher quality of life. Some people might even require open heart surgery in order to keep their arteries clear and to keep their heart working properly. But when it comes to prescription drug coverage, extended hospital stays, and extra blood transfusions you might need from such a serious surgery, your Medicare coverage gaps will leave you with a mountain of out-of-pocket medical debt.
| | | |
| --- | --- | --- |
| Disease | Prevalence in Missoula | Annual Cost of Treatment |
| Arthritis | 23% | $294 |
| High Blood Pressure | 23% | $356 |
| Coronary Heart Disease | 6% | $9,557 |
| Diabetes | 7% | $2,173 |
| Kidney Disease | 3% | $8,509 |
Medicare Advantage Savings in Missoula, MT
That is, unless, you supplement with something like Medicare Advantage. Only 20% of seniors in Missoula have chosen Medicare Advantage over Medigap, which puts these people in a bit of a minority. When you purchase Medicare Advantage insurance, you're effectively replacing your government benefits with a private health insurance plan that is equal to or better than Medicare Parts A and B. By law, these insurance policies must offer identical benefits to Medicare and give you the option to purchase more coverage on top of that, or they're breaking the law. And thanks to the fact that you've been paying into the Medicare system for most or all of your working years, the government subsidizes your monthly premium to the point where some seniors can get their health care from Medicare Advantage for $0 each month.
What are the extra coverages and benefits you can purchase with Medicare Advantage? Many seniors choose to purchase vision and dental and add it to their plan so that they only have one insurance policy and one company to deal with when it comes time to deal with claims. You can also add extra coverage benefits that protect you from the gaps in Original Medicare. And you're getting all of this for a discounted rate thanks to your government subsidy – just keep in mind that the more coverage you purchase, the more expensive your monthly premium will be.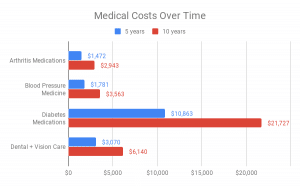 Sometimes, adding all of the coverage you need can make your monthly Medicare Advantage premiums prohibitively expensive. This may explain why only 20% of seniors in Missoula trust a private Medicare Advantage company to handle their health care needs. They also might have qualifying coverage from a previous employer, or they might prefer Medigap insurance. Medigap is shorthand for Medicare Supplement Insurance, and we will discuss that in more detail below.
Medicare Supplement (Medigap) Savings in Missoula, MT
There are 10 different Medigap insurance policies that you can choose from if you don't feel like a Medicare Advantage plan is right for you. They are named alphabetically, and they are uniform from state to state, no matter where you live. Your Medigap insurance policy will be second in line to help pay for your medical expenses after your Original Medicare benefits are exhausted. That puts you at third in line whenever you have a hospital or doctor bill that needs to be paid – assuming your Medigap and your Medicare coverage don't take care of everything.
Some of these plans only take care of the gaps in Medicare Part A hospital expenses. Those plans are A, D, K, and L. Whether you're worried about extended hospital stays, extra blood transfusions, or end-of-life care, the gaps in Medicare Part A are nothing to be taken lightly. With the right Medigap plan, you cannot only protect yourself from these disastrous gaps, but you can do so for a smaller monthly premium compared to the other six plans if you purchase one of these four that only covers Medicare Part A coverage gaps.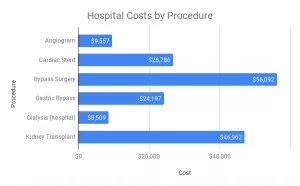 Plans B, C, G, F, M, and N, on the other hand, will protect you from the gaps in Medicare Part A as well as some or most of the gaps in Medicare Part B. Why do you need Medicare Part B gap coverage? Because for some seniors, Part B excess charges, coinsurance costs, foreign travel insurance, and more might be too expensive for them to pay for it out of pocket. Plan F is the plan that covers the most gaps in both Medicare Part A and Medicare Part B. Unfortunately, seniors Who are ineligible to enroll before 2021 won't have access to Plan F in the future. So if you have the chance to enroll now, do it. You can get grandfathered into Plan F now and enjoy those benefits for the rest of your life.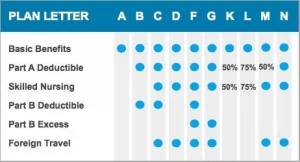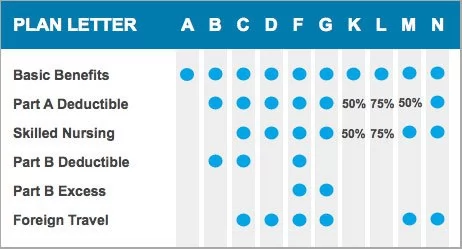 In order to get the coverage you need by sticking with Medicare Parts A and B, your Medigap policy alone might not be enough. But since you cannot customize these plans, you will have to go outside the system to make sure all of your health care needs are covered. The most affordable way to do this is to purchase your own dental and vision insurance from private providers near you. You may even qualify for a senior discount if you shop around hard enough. You can also sign up for Medicare Part B in order to get your prescription drugs covered. Some seniors may run into a problem where they hit their annual maximum and suddenly find themselves in the "donut hole" coverage gap paying for 25% of their prescription costs out-of-pocket. But you can use discount drug programs or wait patiently to hit your catastrophic coverage threshold and go right back to getting your prescription drugs covered by Medicare. Each year, your spending limit gets reset so that you start from zero and may not have to worry about this particular coverage gap during the following calendar year.
We hope you've learned something about Medicare Advantage and Medigap insurance today that helps you make the right decision for you. But if you're still confused, we completely understand. It's a confusing subject. That's why we have Medicare experts standing by right now to answer your questions and concerns. Just email us or call our toll-free number at your earliest convenience. We are more than happy to talk to you and help you figure everything out.
| | | | |
| --- | --- | --- | --- |
| Medigap Plan | Minimum Monthly Premium | Maximum Monthly Premium | Average Estimated Monthly Premium (Part B Premium Included) |
| Plan A | $67 | $183 | $261 |
| Plan B | $90 | $227 | $294 |
| Plan C | $107 | $262 | $320 |
| Plan D | $103 | $221 | $298 |
| Plan F | $110 | $260 | $321 |
| Plan F (high deductible) | $27 | $89 | $194 |
| Plan G | $96 | $217 | $292 |
| Plan K | $42 | $107 | $210 |
| Plan L | $74 | $151 | $248 |
| Plan M | $97 | $194 | $281 |
| Plan N | $76 | $194 | $271 |