Whether you've lived there your whole life or have only recently settled down, Louisville, KY is a wonderful place to spend your golden years. But it's not the greatest place to spend your life savings on unexpected medical bills. Unfortunately, most seniors don't know that the gaps in their Medicare coverage could end up eating away at their life savings due to unanticipated out-of-pocket costs. Luckily, you've found our website! We have all the information Louisville residents need to know with regard to Medicare Advantage, Medigap, and protecting themselves from the financial risks of not covering their Medicare coverage gaps.
Senior Medicare in Louisville, KY: Facts and Figures
There are 87,436 senior citizens living in Louisville right now
There 10 hospitals in the Louisville area where seniors can get emergency and/or in-patient care
28% of Louisville seniors have a Medicare Advantage plan
22% of seniors have a Medicare Supplement (Medigap) plan in Louisville
Which leaves 50% of Louisville seniors potentially uninsured or underinsured against costly Medicare coverage gaps!
Let's take a minute to discuss chronic disease. In Louisville specifically, high blood pressure and arthritis are particularly problematic. When you're younger, these conditions aren't too difficult to manage. But as you age, they will get worse. That's the unfortunate nature of chronic disease – the best thing you can do is slow it down. But whether or not putting the brakes on your chronic condition is affordable or expensive depends on many things, including what type of Medicare Supplement Insurance policy you purchase.
| | |
| --- | --- |
| Disease | Prevalence (in Louisville) |
| Arthritis | 25% |
| High Blood Pressure | 33% |
| Coronary Heart Disease | 7% |
| Diabetes | 11% |
| Kidney Disease | 3% |
Healthcare Costs in Louisville, KY
In order to get the best bang for your buck and manage your chronic health issues as affordably as possible, you have to stay on top of your healthcare. This might mean a stronger emphasis on preventative care, regular doctor visits, early detection, and proactive treatment. It can also mean that you have to take your medication on time on a regular schedule, which can be a struggle – especially financially – for many seniors.
| | | |
| --- | --- | --- |
| Disease | Prevalence (in Louisville) | Annual Cost of Treatment |
| Arthritis | 25% | $304 |
| High Blood Pressure | 33% | $180 |
| Coronary Heart Disease | 7% | $9,108 |
| Diabetes | 11% | $2,208 |
| Kidney Disease | 3% | $8,106 |
Medicare Advantage Savings in Louisville, KY
Eventually, taking care of your chronic conditions will catch up to you both physically and financially. When this happens, you will become particularly vulnerable to the gaps in Original Medicare coverage. There are two ways to protect yourself from this financially: one of them is Medicare Advantage in Kentucky. Medicare Advantage is a private health insurance plan from a private health insurance company which has been approved by the federal government for you. The government and your health insurance provider agree on a monthly premium to charge you, and the federal government pays for most of it. In some cases, they may pay all of it and you could get your plan for $0 per month.
These plans, by law, start by offering you the exact same benefits you would get if you had stayed enrolled in the federal Medicare program (Parts A and B). If you want to purchase additional coverage which covers the gaps in Original Medicare, you may have to pay a little extra; but for most seniors, it's worth it. There are additional coverages we'll talk about in a minute that you can also purchase through Medicare Advantage. When you get these coverage gaps covered through Medicare Part C (another name for Medicare Advantage) and you get additional coverage managed through the same provider, it can help simplify your healthcare needs by managing everything under the same company. It can also give you a truly top-notch customized plan that will help you save the greatest amount of money over time.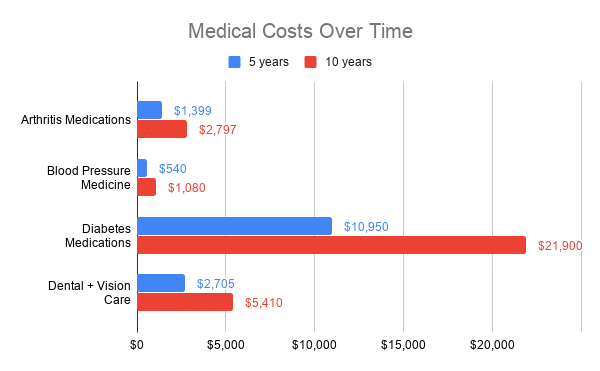 Some of the additional coverage options you have the chance to purchase include vision or dental coverage. Many Medicare Advantage plans also come with a prescription drug option. Your Medicare Advantage company will choose which dentists and eye doctors you are allowed to see, and you will likely need to stay within that medical network if you want the most affordable care (or if you want your health insurance provider to pay out claims). Another limitation of Medicare Advantage is that you cannot enroll in Medicare Part D prescription drug coverage; but most Medicare Advantage companies make their prescription drug coverage price-competitive with Medicare Part D, so this usually isn't a concern for most seniors.
Medicare Supplement (Medigap) Savings in Louisville, KY
All of that being said, only 28% of Louisville seniors have chosen a Medicare Advantage plan. This is a little low compared to most other parts of the country. It's hard to say for certain why more seniors are passing up Medicare Advantage in Louisville, but it could be because they have simpler needs. Maybe they only want to cover the gaps in Original Medicare coverage, and nothing more. Maybe they don't need all the fancy bells and whistles that Medicare Advantage comes with (usually at a price). If any of these things sound familiar to you, then you may want to look at purchasing Medicare Supplement Insurance in Kentucky instead.
Medigap policies only focus on the Original Medicare coverage gaps, nothing more. For example, they don't focus on vision or dental. But they do focus on the out-of-pocket costs you might pay if you stay enrolled in the federal Medicare program but do not supplement Medicare Parts A or B. These plans are standardized across all 50 states and there are 10 of them, which each have their own alphabetical letter designation. The less coverage you purchase, the more affordable your monthly premium will be. But even the more comprehensive plans are still relatively inexpensive. If you qualify for a plan, you qualify for life as long as you pay your monthly premiums on time and in full, and as long as the company remains financially solid.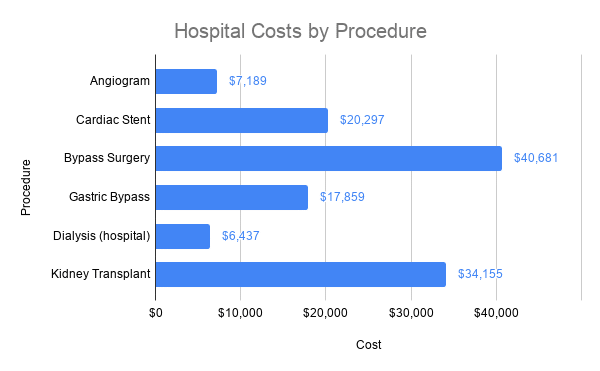 Medigap plans A, D, K, and L dedicate most of their resources towards protecting you from the gaps in Medicare Part A hospital coverage. Medigap plans B, C, D, F, G, M, and N protect you from gaps in Part A coverage as well as Medicare Part B gaps associated with outpatient treatment, doctor visits, coinsurance, and co-pays. Some plans even help you with deductibles. Plan F, the most comprehensive Medigap plan which shares the greatest cost between you and your Medicare Part B deductible, is getting phased out soon. You will have until the end of 2020 to purchase Plan F for yourself; if you can't get grandfathered into Plan F before 2021 rolls around, it'll be too late.
The Medigap plan you decide to go with – if you decide to go with one – will largely depend on what your unique healthcare needs are. Is your federal Medicare already fairly affordable, and are you only worried about the coverage gaps? Are you worried about certain coverage gaps more than you are worried about others? Then it's worth it to take a look at what Medicare Supplement Insurance has to offer you. The low monthly premiums and the small, simple scope of coverage benefits can be a lot easier for most seniors to handle compared to a large, complex, highly customized Medicare Advantage plan.
But if you are concerned with additional types of coverage like prescription drugs, dental, or vision, you should know that Medigap policies don't offer these things to you directly. Instead, you will have the option to enroll in the Medicare Part D prescription drug plan (since purchasing a Medigap supplement requires you to be enrolled in Original Medicare Parts A and B). You will also have the freedom to choose which dental and/or vision insurance providers you want, instead of just accepting those who are only available in the limited medical network that a Medicare Advantage company would choose for you. Also, while you are shopping around for vision and/or dental providers, be sure to ask about senior discounts!
Living in Louisville presents unique challenges and opportunities for seniors these days. This is especially true when it comes to getting your medical care at an affordable cost. Unfortunately, our broken healthcare system is so unnecessarily complicated that things can get very expensive very quickly if we aren't careful. The best way to financially protect yourself is to discuss your options with one of our Medicare experts. We have agents standing by right now who can answer questions for you and help you clear up the confusion so you can make the right decision for yourself.
| | | | |
| --- | --- | --- | --- |
| Medigap Plan | Minimum Monthly Premium | Maximum Monthly Premium | Average Estimated Monthly Premium (Part B Premium Included) |
| Plan A | $68 | $159 | $249 |
| Plan B | $93 | $192 | $278 |
| Plan C | $112 | $200 | $292 |
| Plan D | $98 | $159 | $264 |
| Plan F | $108 | $241 | $310 |
| Plan F (high deductible) | $27 | $60 | $179 |
| Plan G | $100 | $183 | $277 |
| Plan K | $48 | $78 | $199 |
| Plan L | $86 | $116 | $237 |
| Plan M | $111 | $148 | $265 |
| Plan N | $81 | $137 | $245 |