From farms to families, Indiana has it all, but how does it fare in regards to access to healthcare? Surprisingly, not that great. Despite the fact that a sizable majority of Indiana's seniors have wonderful health insurance, there are still thousands and thousands of people who don't have such necessities. For the seniors in Carmel in the latter category, relying on Original Medicare alone might not be enough to cover all of your medical needs. You see, there are certain coverage gaps which could cost you tens of thousands of dollars out-of-pocket if you neglect to properly supplement your Medicare coverage. Fortunately, there are ways to skirt this all-to-probably financial disaster.
Facts and Figures
There are 12,936 senior citizens living in Carmel right now

There are 5 hospitals in the Carmel area where seniors can get emergency and/or in-patient care

26% of Indiana seniors have a Medicare Advantage plan

29% of seniors have a Medicare Supplement (Medigap) plan

Which leaves 45% of seniors potentially uninsured or underinsured against costly Medicare coverage gaps!
Nearly one out of every two seniors in the Carmel area struggle to obtain reliable and affordable access to healthcare treatment options. That means that there are just about 5,821 seniors who either don't have enough insurance or don't have any insurance at all. For those seniors, Original Medicare is all that they have. Such a plan might serve them just fine in early retirement, but as their health worsens and their need for more and better healthcare increases, Original Medicare can bankrupt them and strip them of their financial and medical independence. The risks of suffering these negative consequences don't get any better with age, either. Instead, as you age, your risk of developing additional age-related illnesses actually increases. The chart below shows a few of these age-related illnesses and their prevalence in the Carmel area.
| | |
| --- | --- |
| Disease | Prevalence in Carmel |
| Arthritis | 23% |
| High Blood Pressure | 29% |
| Coronary Heart Disease | 5% |
| Diabetes | 8% |
| Kidney Disease | 2% |
Healthcare Costs in Carmel, IN
Unfortunately, the worst is yet to come. For the thousands of seniors in Carmel who do not have sufficient healthcare coverage, the development of additional age-related illnesses can be more than just another inconvenience. As you age, the risk of your symptoms worsening and becoming more frequent and severe increases right alongside your risk of developing a second or even a third age-related illness. As the frequency and severity of your illnesses increase, so too does your need for treatment. This then increases the amount of money that you have to spend on healthcare treatment options. If you happen to find yourself in a Medicare coverage gap, then these costs can measure in the thousands of dollars each year, and that's a low estimate. For those seniors in Carmel who suffer from chronic kidney disease, the results can be even more disastrous.
| | | |
| --- | --- | --- |
| Disease | Prevalence in Carmel | Annual Cost of Treatment |
| Arthritis | 23% | $291 |
| High Blood Pressure | 29% | $354 |
| Coronary Heart Disease | 5% | $9,536 |
| Diabetes | 8% | $2,163 |
| Kidney Disease | 2% | $8,684 |
Medicare Advantage Savings in Carmel, IN
Unlike Medicare, Medicare Advantage plans are provided and managed entirely by private health insurance companies, meaning that each company has an incentive to provide the best possible care in order to invite additional enrollees away from their competitors. To do so, they often add more coverage options than just the bare minimum that the law requires them to provide. These additional coverage options can manifest in a variety of different ways, which we'll get into below. Ordinarily, each additional coverage option will cost you an additional sum of money in monthly premiums; however, there are government programs in place designed specifically to lower those premiums, sometimes enabling seniors to pay as little as $0 per payment period.
One such additional coverage option is the possibility to add a prescription drug coverage plan to your Medicare Advantage benefits as well as adding coverage for medical equipment, which can include glucose monitors and testing strips. This comprehensive benefit package makes Medicare Advantage plans great options for any seniors suffering from chronic health issues, such as arthritis, diabetes, and/or high blood pressure. With a Medicare Advantage plan, the savings for people suffering from these conditions can really add up over time, resulting in potential savings of more than $20,000 over a ten-year timeframe.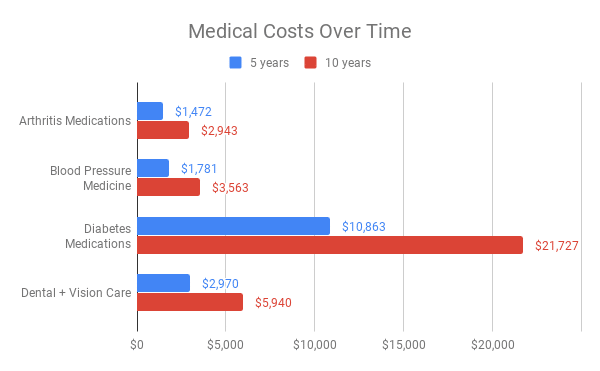 Because Medicare Advantage plans are provided by private businesses rather than the government, the options for additional coverage options are virtually endless. In fact, many providers even offer significantly improved dental and vision care coverage, something that many seniors find lacking in their Original Medicare plan. This option is one of the biggest differences between Medicare Advantage and Medicare Supplement Insurance. Despite the benefits of the former, the latter is incapable of providing any form of dental or vision care coverage benefits. Fortunately, there are a few ways to get around that, which will be discussed later on.
Medicare Supplement (Medigap) Savings in Carmel, IN
Unlike Medicare Advantage plans, Medicare Supplement plans (also known as Medigap plans) don't fully replace your Original Medicare plan. Instead, as the name suggests, Medicare Supplement plans supplement your existing Medicare plan, meaning that you won't have to worry about re-negotiating or re-working your finances in order to accomodate the transition in plans. Generally speaking, Medigap plans are less comprehensive than Medicare Advantage plans but more comprehensive than Original Medicare, providing you with a range of benefits specifically tailored for preventing unwanted expenses while you're caught off guard by Medicare coverage gaps. All-in-all, there are ten primary types of plans from which to choose. Let's break down each category in detail.
The first category of Medigap plans includes Medicare Supplement insurance Plans A, D, K, and L. These four plans function primarily to alleviate the burden of expenses related to Medicare Part A, which can be exceptionally high in seniors who suffer from chronic health conditions such as kidney disease and diabetes. If you find that you're spending large sums of money on Medicare Part A coverage gaps but very little if any on Medicare Part B coverage gaps, one of these plans might be the best for you. However, if your Medicare Part B coverage gap expenses are high enough, you may want to consider enrolling in a plan in the second category of Medigap options.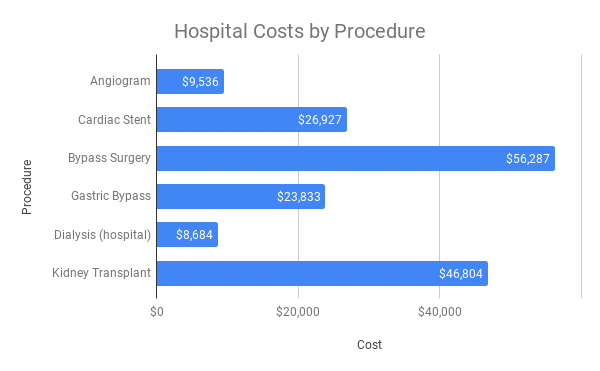 The second category is a little more complicated. Medicare Supplement insurance Plans B, C, F, G, M, and N all cover Medicare Part A coverage gaps as well as Medicare Part B coverage gaps; however, each plan covers each coverage gap in different ways. These differences, though stark in effect, can appear quite subtle and can often surprise seniors in the enrollment process, leading them to select plans that either don't address all of their needs, or paying higher premiums for purchasing excessive amounts of coverage. Also, you should know that Medicare Supplement insurance Plan F is no longer going to be available for new enrollees after 2020. Starting 2021, you're going to have to get your Medigap insurance through a different plan if you don't enroll now and get grandfathered into the program.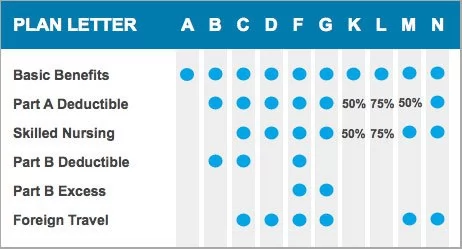 Now come the downsides. As mentioned earlier, Medigap plans do not offer any form of coverage for prescription drugs, dental care, or vision care. That said, it is important to know that this doesn't mean that you will have to go without these items for the rest of your life. Rather, you just need to find a convenient workaround. One of the most common methods that Medigap beneficiaries seek out is the enrollment in private insurance policies specifically covering prescription drugs and dental and vision care. Although securing yet another insurance plan might seem like a daunting task, it can stand to be well worth it in the end, with many companies offering all three of these coverage benefits for under $100 per payment period.
At the end of the day, it doesn't matter which healthcare plan you choose as long it's as comprehensive as Medicare Advantage or one of the ten Medicare Supplement insurance plans. Either of these two types of insurance, depending on your personal needs, can help make sure that you never have to choose between your good health and your independence ever again. But if you wait, an age-related illness just might make that decision for you. So don't wait! Head over to Medigap.com today and begin looking for the best way to secure your financial future.
| | | | |
| --- | --- | --- | --- |
| Medigap Plan | Minimum Monthly Premium | Maximum Monthly Premium | Average Estimated Monthly Premium (Part B Premium Included) |
| Plan A | $63 | $900 | $617 |
| Plan B | $63 | $900 | $617 |
| Plan C | $63 | $900 | $617 |
| Plan D | $63 | $1,059 | $697 |
| Plan F | $63 | $1,217 | $776 |
| Plan F (high deductible) | $24 | $900 | $598 |
| Plan G | $63 | $1,079 | $707 |
| Plan K | $48 | $900 | $610 |
| Plan L | $63 | $900 | $617 |
| Plan M | $63 | $900 | $617 |