San Francisco is one of the most popular cities in California. It doesn't just have a higher population overall – it has a thriving community of seniors just like you who live there year-round. Living in San Francisco and spending your golden years there means that you will have to get healthcare at some point or another. But your cost of care will largely depend on how well insured you are.
Facts and Figures
There are 131,612 senior citizens living in San Francisco right now
There are 11 hospitals in the San Francisco metropolitan area where senior citizens can get emergency or inpatient care
40% of California seniors have a Medicare Advantage plan
23% of seniors in America, on the other hand, have a Medicare Supplement (Medigap) insurance plan
That means 37% of seniors in California might not have adequate financial protection from Original Medicare coverage gaps!
The older you get, the more complicated it will be to manage your health care needs. This is true for everyone, especially if you have one or more of the chronic diseases listed below. In the early years of something like high blood pressure or diabetes, it may not cost very much to get treated. But as time goes on and your body starts to wear down, you may need more drugs, more expensive treatment, or even major surgery in order to extend the quality of your life.
| | |
| --- | --- |
| Disease | Prevalence (in San Francisco) |
| Arthritis | 16% |
| High Blood Pressure | 25% |
| Coronary Heart Disease | 5% |
| Diabetes | 9% |
| Kidney Disease | 2% |
Health care costs in San Francisco, CA
When you're a senior and you're trying to manage your healthcare costs, you don't just have to worry about specific conditions getting worse and more expensive over time. You have to worry about the fact that the cost of your medical care will rise with inflation and other factors over time. It's expensive now, and it's only going to get more expensive later on. That's why it's so important to establish financial protection from these increasing expenses well in advance.
| | | |
| --- | --- | --- |
| Disease | Prevalence (in San Francisco) | Estimated Costs |
| Arthritis | 16% | $305 |
| High Blood Pressure | 25% | $180 |
| Coronary Heart Disease | 5% | $8,748 |
| Diabetes | 9% | $2,208 |
| Kidney Disease | 2% | $9,036 |
Medicare Advantage Savings in San Francisco, CA
When you start thinking about supplementing your Medicare benefits, Medicare Advantage in California is going to be one of your first major options. But is that the option that's right for you? Many seniors seem to think so. Maybe it's because, in some areas with some options, they can get their Original Medicare benefits (and more, potentially) for a $0 per month premium. Maybe they like it because they get to manage all of their health care benefits under one single plan through the same company. But there's one thing you should know: Medicare Advantage is a private insurance plan offered by a non-government entity. The US government pays a share of your premium for you and legally mandates that you get a specific level of benefits from the policy, but that's about it.
Another reason senior citizens like Medicare Advantage plans is because of their flexibility. Most Medicare Supplement Insurance policies come with pre-packaged options that don't let you customize the plan; Medicare Advantage is the opposite. Depending on the company and the insurance policy, you can choose to supplement exactly what you need – nothing more, and nothing less. But figuring out exactly what you need can be tricky, which is why other seniors prefer a prepackaged option for the sake of simplicity.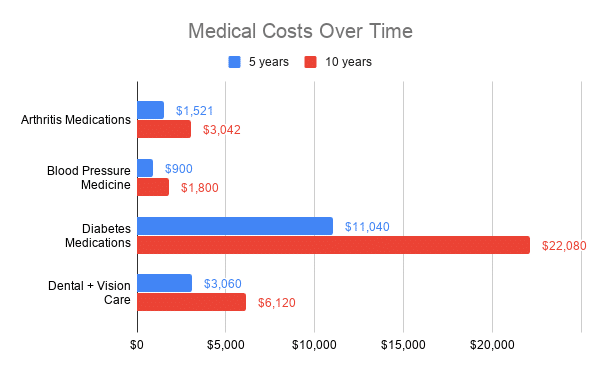 Unfortunately, Original Medicare doesn't offer benefits like Vision or dental. But you can get them with a Medicare Advantage plan – in most areas, that is. It's important to take care of your eyes and your oral hygiene, especially as you get older. The fact that so many Medicare Advantage plans will offer you the chance to purchase this coverage for a nominal fee adds convenience and comprehensiveness to many Medicare Advantage policies.
Medicare Supplement (Medigap) Savings in San Francisco, CA
Is Medicare Advantage a little too complex and overwhelming for you? Then you may be looking for the simplicity of a Medicare Supplement Insurance (Medigap) plan in California. These plans are especially valuable for seniors who are already happy with their government Medicare benefits and don't want to replace it with a private insurance company. These Medigap plans will only target the gaps in Original Medicare coverage, which you would normally have to pay for partially or completely out-of-pocket. All you need to do is pay your monthly premium on time and in full for your Medigap policy, and you will receive reliable, quality coverage for the life of your policy.
There are 10 Medigap plans in all, and each plan is the same whether you want to purchase Plan A in California or Plan A in Kentucky. Plan A starts with the simplest amount of coverage and the plans get increasingly comprehensive as you go down the line. Some plans only protect against the holes in Part A coverage – these plans include plan A, D, K, and L. Considering that Medicare Part A only covers hospital costs, and considering how expensive hospital stays and procedures can be, it's understandable why the first step on any senior's shopping list would be to make sure these coverage gaps are taken care of.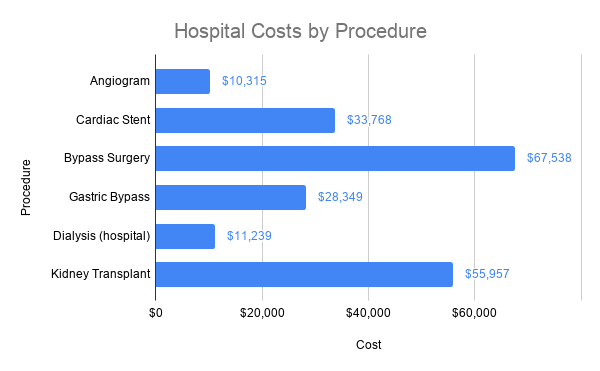 So what did the other Medigap plans cover? They cover a combination of gaps in both Medicare Parts A and B coverage. Some of the most expensive of those gaps include things like your Medicare Part B premium to the federal government, your coinsurance costs, medical devices and equipment, and more. The more comprehensive your coverage, the more you will have to pay each month for your premium. But the more medical care you need, the more sense it makes to purchase a more comprehensive plan. The Medigap plans which protect you from Medicare Parts A and B expenses include plans B, C, D, F, G, M, and N. But there is an issue with Plan F. Although it is the most comprehensive plan and the most popular plan among seniors, it is being phased out at the end of 2020. So if you want the specific benefits that it offers, you need to act fast before time runs out.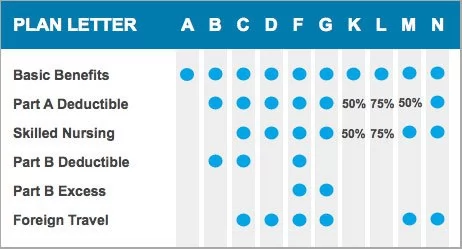 It would be great if Medigap policies came with the option to help you choose things like dental, prescription drug, or vision coverage. Sadly, they don't. But there is always the Medicare Part D prescription drug plan for seniors. It is a federal program which will help you cover the costs of your prescription drugs, and you can enroll anytime as long as you also qualify for Original Medicare. There is no federal vision or dental plan, however, so you will have to find local providers on your own. But some private companies offer discounts for senior citizens, so you should be on the lookout for those.
If you're going to be spending your golden years in San Francisco, you should at least be able to get affordable medical care while you do so. But your medical care can become very unaffordable very quickly if you don't purchase the right supplemental insurance to protect you from expensive Medicare coverage gaps. If you're still confused about which plan is right for you, we understand. And we want to help you – so we strongly encourage you to reach out to our customer service representatives. They're standing by ready to take your call right now.
| | | | |
| --- | --- | --- | --- |
| Medigap Plan | Minimum Monthly Premium | Maximum Monthly Premium | Average Estimated Monthly Premium (Part B Premium Included) |
| Plan A | $71 | $194 | $268 |
| Plan B | $112 | $193 | $288 |
| Plan C | $125 | $250 | $323 |
| Plan D | $106 | $221 | $299 |
| Plan F | $119 | $372 | $381 |
| Plan F (high deductible) | $21 | $74 | $183 |
| Plan G | $110 | $253 | $317 |
| Plan K | $45 | $106 | $211 |
| Plan L | $76 | $157 | $252 |
| Plan M | $107 | $199 | $289 |
| Plan N | $73 | $231 | $288 |