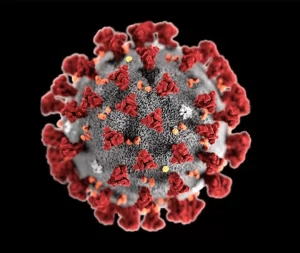 The threat of the coronavirus in the United States continues to grow with every passing day. A virus that seemed to mainly affect seniors over the age of 65+ has begun to show that younger people are just as susceptible to suffer from the effects of Covid-19. With 30% of the cases in the United States encompassing Millennials, those numbers are slated to become higher as it spreads across the population.
Seniors with preexisting conditions are in danger of falling into a critical state – or even worse – dying from respiratory complications. It is especially important during these times to get tested and follow social distancing parameters. However, does Medicare cover costs associated with the coronavirus? The short answer is yes.
What Does Medicare Cover Exactly?
For any individual registered with Medicare, any co-pays, deductibles, or fees associated with testing are waived by the program. So long as your physician ordered or recommended testing for Covid-19, you as the consumer will not be paying out of pocket. These testing services will be covered under Medicare Part B, as well as any hospital visit or physician services.
If You've Been Hospitalized Because of the Coronavirus
In the case that you've been diagnosed with the coronavirus and end up hospitalized, the costs of hospitalization would fall under Medicare Part A (Hospital Insurance). Medicare Part A covers inpatient hospital treatment for patients that are recommended hospital stays by their physicians in order to treat a serious illness or injury. With Medicare Part A rules for the first 60 days, a deductible of $1,408 is covered, and for each day following the 60-day period, you'd begin to pay copayments.
When diagnosed with the coronavirus, if you're in need of medical attention, then a hospital stay would be required to quarantine you from the population. Unfortunately, long-term stays in long-care facilities would not be covered under Medicare.
What Other Medicare Services Are Changing?
In response to the ongoing emergency because of the coronavirus disease, changes are currently underway in the Medicare system. The Centers for Medicare & Medicaid Services has permitted the relaxation of several policies in its Medicare Part D and Medicare Advantage plans. Some of the restrictions that are being lifted include:
Relaxation of "refill-too-soon" prescription rules

Authorizations for drugs to treat coronavirus are waived

Easing of restrictions on home and mail delivery services of prescriptions for retail pharmacies
In addition to relaxation policies, telehealth coverage will be expanded for Medicare beneficiaries that allow them to receive treatment outside of healthcare facilities. This service is extended to electronic devices with audio and video capabilities. Finally, the cost and fees associated with in-person treatment are the same for telehealth services.
But I Have Medicare Advantage, Will I See Any Benefits?
Fortunately, if you have Medicare Advantage, then you are eligible for the benefits that have been enacted in the Medicare system. Likewise, you'll be able to gain access to the expanded telehealth coverage.
However, while testing, inpatient and outpatient services are covered under Medicare Part A & B respectively, any out-of-pocket fees will vary depending on two factors. One is the length of stay in the hospital. The second is dependent on the health insurance plan that enrollees have under Medicare Advantage.
What Happens When a Covid-19 Vaccine is Released?
As of right now, there is no vaccine or antiviral treatment for the coronavirus. Despite this obstacle, scientists are working diligently to create one. Some research laboratories around the world have developed an initial vaccine that is awaiting further research and experimentation in clinical trials. The process to develop a vaccine would take a total of 18-months.
How will Medicare policies change when the vaccine is released? Will it be covered under the health insurance system? Luckily, as soon the vaccine is available for distribution, the Centers for Medicare and Medicaid Services has determined the treatment will fall under the Medicare Part D prescription drug system. For those with Medicare Advantage or other plans, the vaccine would also be available in their coverage plans.
Were You Fired, and Are Now Attempting To Register For Medicare?
If you have been recently laid off by your employer, there is a special enrollment period in place to help you. These special enrollment periods are particular periods outside of regular enrollment programming that allow a senior to enroll into Medicare. Special enrollment periods have particular circumstances in order to qualify.
For example, employees that had private coverage before being laid off by their employers qualify for Part B SEP. You will lose eligibility for this program if you wait more than 8 months after being laid off. The qualifications for Part B SEP are:
You must have existing coverage from your current job, or still must have held insurance coverage within the 8-month timeframe.

Held existing coverage from current job, or Medicare Part by the time you became eligible for Medicare at the age of 65.
In the event that you're laid off from your job, it is advised that you immediately apply for Medicare within the special enrollment period. This is especially important during the coronavirus pandemic.
Stay Safe and Follow Proper Guidelines
In midst of the precautions being set up across the globe, it is crucial that you follow any procedures outlined by the World Health Organization, CDC, and the federal government. Depending on the state where you live, different restrictions will be set in place by governmental officials. While waiting for more updates on the development of the situation, please make sure to do the following:
Stay alert for any emergency updates on behalf of state officials

Shelter-in-place unless it is deemed safe to go out, or under emergency circumstances

Maintain social distancing parameters when outside of your home

Utilize your phone, radio, or TV to read up more on the virus

Wash your hands thoroughly for 20 seconds and more often

Do not touch your eyes, mouth, or nose unless clean

Cover your coughing or sneezing with a disposable tissue, or into your flexed elbow
Doing any of the measures stated above will not only help you stay informed on the virus, but it will also aid in reducing the infection rate in the country.
Do You Have Any Further Questions or Concerns?
If you personally want to read up more on the coronavirus to know how to best protect yourself and continue practicing safety procedures, there's an abundance of websites to do so. From scientific journals to government agencies, data and information compiled from Covid-19 continues to grow. A list of information on the coronavirus can be found below: