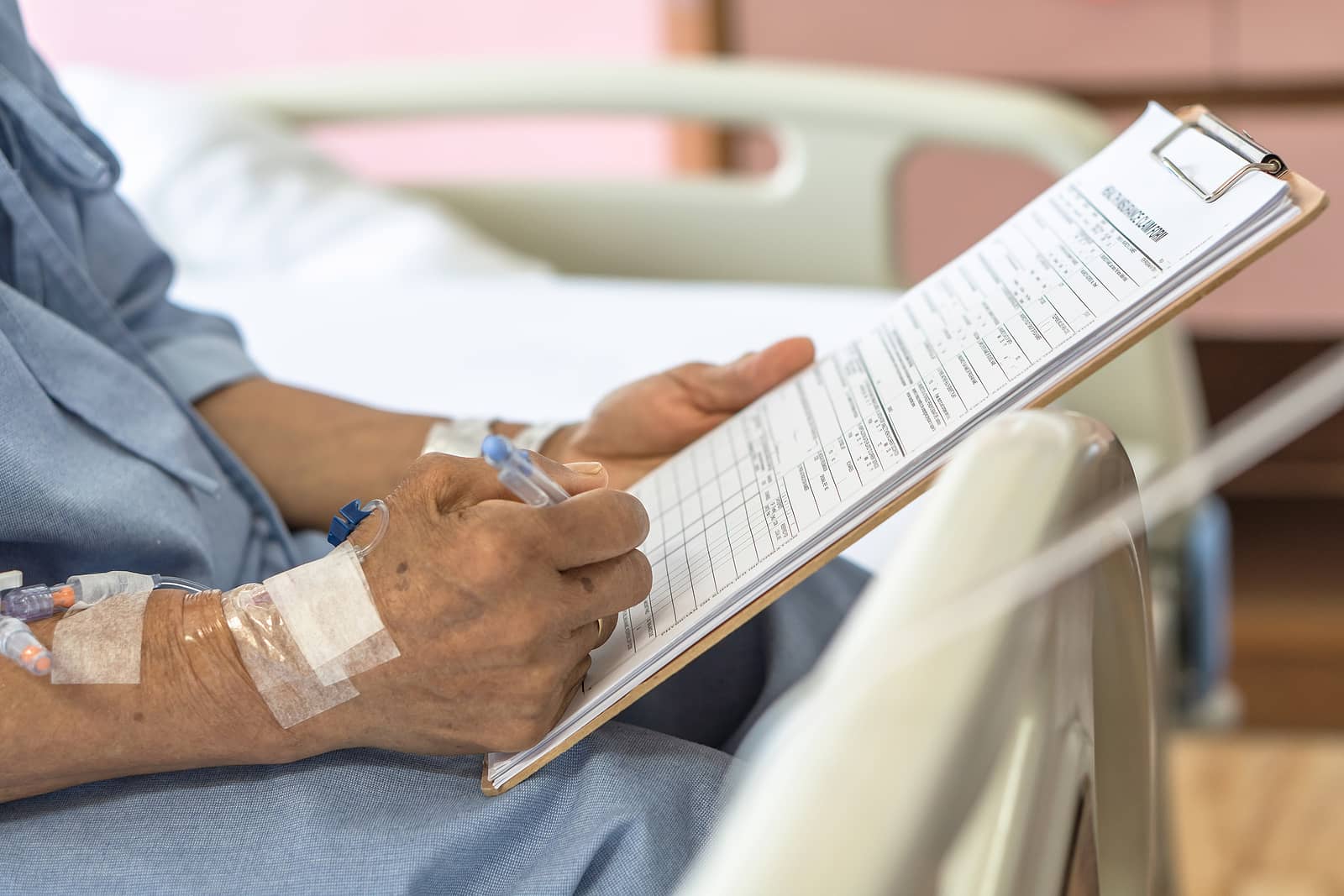 When consulting with a licensed insurance agent regarding Medicare health plans, there are many regulations that the agent must follow. A Scope of appointment is a form that determines what Medicare insurance products you want to cover during your meeting.
The SOA can be an electric form, a paper document, or sometimes, a recorded call. This document protects Medicare beneficiaries from scams and high-pressure sales tactics.
Different Types of Scope of Appointment
As mentioned above, a few ways exist to complete a scope of appointment form (SOA). The SOA forms should be completed before the appointment, if possible. They can be completed during the appointment if the meeting occurs as a walk-in, walk-up, or call-in. Sometimes you agree to a meeting but don't have access to a computer or a way to sign the form until the appointment.
In such cases, the scope of the appointment form should be signed before the appointment begins. Another situation is if the beneficiary decides they would like to talk about another product. A new scope is required before the additional product is discussed in this case.
Starting September 30th, 2023, the Centers for Medicare & Medicaid Services will require a 48-hour cooldown between completing an SOA and enrollment. This was a result of the CMS 2024 Final Rule. The only exceptions are when a prospect walks into the agent's location and if the beneficiary is within 4 days of the end of a valid enrollment period.
Paper Scope of Appointment
Paper SOAs are the traditional form used. These are paper forms for in-person meetings where you can select the product types related to Medicare that you want to discuss. You must be physically present or can sign, fax, or email these forms back.
Electric Scope of Appointment
Electric SOAs are becoming very popular. The agent will fill out the E-form and email or text it to the Medicare beneficiary. Once received, the beneficiary will review and complete a simple electronic signature.
Recorded Scope of Appointment
Recorded SOAs are relatively new. With most Medicare enrollment occurring over the phone, the Centers for Medicare and Medicaid Services can approve a script read verbatim on a recorded line. The beneficiary must state that they agree to talk about these products.
When are SOAs required?
Scope of appointment form is required to discuss Medicare Supplement plans, Medicare Advantage, or Part D Prescription Drug Plans. The following plan types can be addressed in a Medicare Advantage or PDP appointment if agreed upon on the SOA form at these appointments include:
Vision plans
Hearing plans
Hospital Indemnity plans
Medicare Supplement (Medigap) products
What is the scope of appointment rules required for an appointment confirmation form?
There isn't a specific format that Medicare requires. The SOA form must include the following.
Date of appointment
Products to discuss
Beneficiary contact information
Agent contact information
Beneficiary Signature

or Authorized Representative

Agent Signature

and a statement that includes the following items

There is no obligation to enroll.
Current and future Medicare enrollment status won't be affected by your decision.
Scope of appointment at Sales and Marketing Events
You don't need to obtain a Scope of Appointment at sales events and marketing appointments open to the public. Suppose the event is unavailable to the public. In that case, you'll need to obtain Scope of Appointment forms for each person in attendance.
At these events, you can collect enrollment forms and display business cards. These events are popular leading up to the Annual Enrollment Period (AEP) and the Medicare Advantage Open Enrollment Period (OEP).
An SOA isn't a requirement for educational events. Educational events are only for general information.
FAQs
When should a scope of appointment be submitted?
You should submit scope of appointment forms before the start of an appointment. Suppose the beneficiary would like to speak about other Medicare-related products outside the original scope of appointment. In that case, you must obtain a new SOA before discussing the additional product.
Do I need a scope of appointment for a Medicare supplement?
You must have a signed SOA to discuss any Medicare-related Products. Medicare products include Medicare Supplement, Medicare Advantage, and Part D prescription drug plans.
How long are you required to maintain the scope of appointment documentation?
The Centers For Medicare and Medicaid Services record retention requirement for an SOA is 10 years. You must retain a copy of your SOA forms for at least 10 years.
What type of Products cannot be discussed during a meeting to discuss Medicare products?
You cannot discuss non-healthcare-related products such as life insurance or annuities regarding Medicare Advantage or Medicare Part D products on appointments. You must make a separate appointment later to discuss these non-health-related items.
What are the types of the scope of appointment?
You can complete an SOA in:
Paper form
Electronic form
CMS-approved statement and answered on a recorded phone call
What Kind of Part C plans can I discuss on an SOA for Medicare Advantage?
Medicare Advantage comes in several plan types. You can discuss any Medicare Advantage or Cost plans during an appointment for MA plans. Below is a list of different Medicare Advantage plan types:
Suppose you want to discuss Medicare Prescription Drug plans. In that case, you must complete a new SOA, including Medicare Advantage and Part D drug plans.
What is the scope of appointment?
An SOA is a document that outlines the products you plan to discuss with a Medicare beneficiary. SOA forms protect Medicare beneficiaries from scams and high-pressure sales tactics.
Need Help Finding a Medicare Supplement Plan?
Determining the right direction to go regarding Medicare Supplements can be a confusing process. There are many options with different coverage types. Fortunately, there are ways to make it easy.
Our licensed insurance agents specialize in Medicare and can assist in helping you understand your options. Then, we can help you enroll in your chosen plan.
So call our agents today, or fill out our online request form to be connected with the best rates in your area.