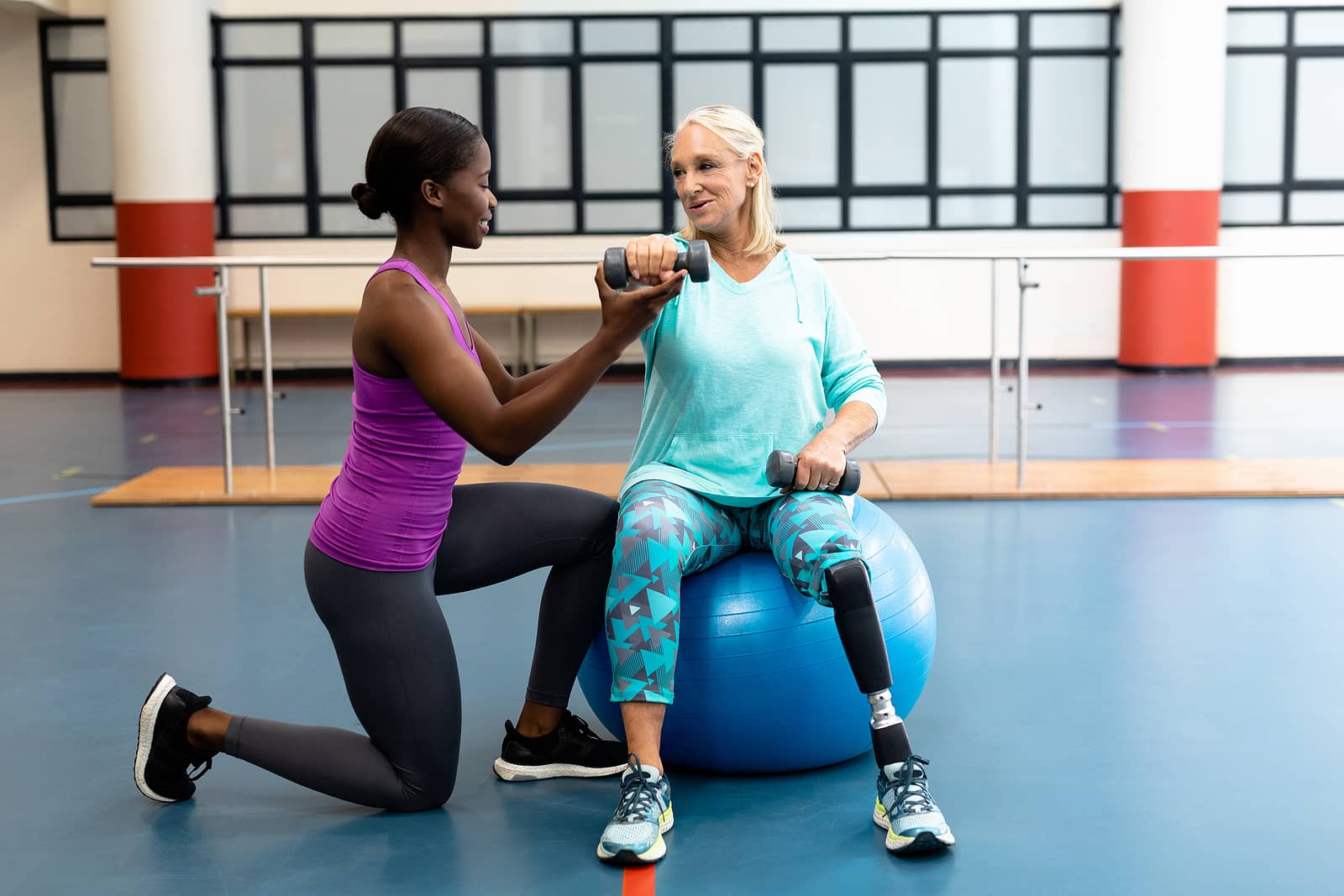 If you've recently enrolled in Medicare, you may wonder, do my benefits include prosthetics? Over 2 million U.S. citizens currently rely on prosthetics to live their happiest, healthiest lives.
The good news is, yes, Medicare does cover prosthetics. But it doesn't cover everything. Let's look at what Medicare does and doesn't cover so you can easily anticipate your costs.
Does Medicare cover prosthetics?
It must be medically necessary if you want Medicare to pay for your prosthetic. This means it must replace a missing limb and/or restore functionality. If you can prove your case, Medicare will pay for a majority of your costs, especially for things like:
Prosthetic limbs that replace arms, legs, hands, feet, etc
Post-mastectomy breast prostheses, including implants, surgical bras, and more
Surgically implanted prosthetics, such as cochlear implants
Prosthetics related to cataract surgery, such as contact lenses or eyeglasses
Ostomy bags and supplies
But there are two important stipulations. One, the doctor who prescribes your prosthetic must accept Medicare assignment. Two, the supplier who sells you the prosthetic must be Medicare-approved. If you fail to do either, you could pay out of pocket. As some advanced prosthetics could cost you upwards of $100,000, you want to be careful and proactive about getting what you need.
How Original Medicare covers prosthetics
Different parts of Medicare pay for different prosthetics. Once you know which part pays for what, you can budget more easily. Here are the types of prosthetic-related surgeries which Medicare Part A pays for:
Prosthetic limb plantation surgery
And more
So, how much should you expect to pay for an inpatient surgery? You start by paying your Part A deductible, which is $1,600. Your daily expenses for hospital care will drop drastically once you meet this deductible. If you are starting a new benefit period, that is all you will have to pay for the first 60 days. On day 61, you start paying coinsurance fees.
Medicare Part B pays for outpatient care and doctor visits for your prosthetic(s). But first, you have to pay your Part B deductible. This premium is $164.90 and scales up based on income. After that, you pay 20% of all Medicare-approved services and supplies.
How Medicare Advantage covers prosthetics
One thing is certain: Medicare Advantage plans will give you the same prosthetics coverage as Original Medicare. Legally, they have to. Some plans may offer more coverage at a lower cost. Medicare Advantage plans often lower costs like co-pays, deductibles, and coinsurance to attract more customers.
Original Medicare allows you to see any doctor or visit any facility that accepts Medicare assignments. Medicare Advantage plans do not work on Medicare assignment. Instead, they carefully curate specific medical networks with doctors and facilities who have agreed to work with them. Sometimes, this is a benefit because:
Medical networks can provide the care you need at a substantially lower cost.
Medical networks can give you access to doctors and facilities that refuse to accept Medicare assignments.
At the same time, there are downsides, such as:
You might have fewer doctors and facilities to choose from
You might be forced to coordinate your care through a primary care physician and depend on them for referrals
Covering prosthetics with Medicare Supplement insurance
For beneficiaries who don't want a Medicare Advantage plan, there's Medigap. If you have to pay deductibles or co-insurance costs for your prosthetics, purchasing a Medigap supplement can help reduce or eliminate those costs. Out of the ten standardized Medigap plans, the ones that help cover these costs the most include the following:
If you can afford Plan C, that is your best option. It covers your Part A deductible, Part B coinsurance, and Part B deductible. Medigap Plans K or L are a close second. They offer the same coverage, but Plan K will only pay for 50% of the costs. Plan L, on the other hand, will pay for 75%.
FAQs
How often does Medicare pay for prosthetic legs?
Medicare helps with new prosthetics every five years. You also get coverage for polishing and resurfacing twice a year. These benefits care for your long-term needs and help you keep your devices in good shape.
How much does Medicare pay for prosthetic legs?
Medicare will cover 80% of the cost of a prosthetic leg. The remaining 20% — plus the Part B deductible of $226 — will still be expected from you.
Does Medicare pay for a foot prosthesis?
If it is medically necessary, Medicare will cover the cost of the foot and possible surgical procedure needed at 80% of the cost.
Does insurance cover prostheses?
If Medicare covers prostheses, Medicare Advantage and Medicare Supplement plans must also cover them in some form.
Need additional Medicare help for your prosthetics?
It can be difficult to manage your healthcare needs if those needs revolve around prosthetics, especially as you get older. But we're here to help.
Just because you need health care doesn't mean it has to be expensive. The Medicare plan that's right for you may be difficult to find. Our licensed insurance agents are ready to help you find the Medicare plan that best meets your needs.
Call us today, or fill out our online rate form to be connected with the best rates in your area.
Related Content