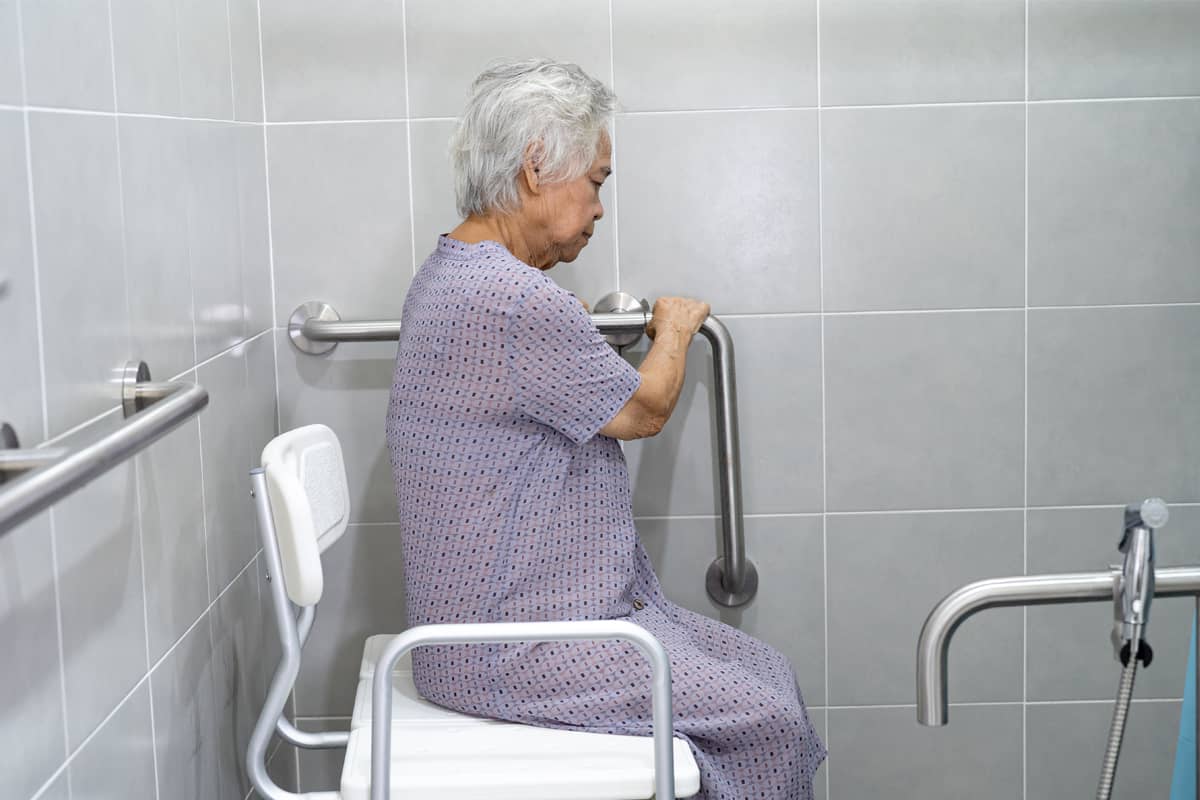 Medicare does cover Durable Medical Equipment (DME), but do walk-in tubs fall under the DME umbrella? We'll discuss Medicare coverage and how to get help paying for your walk-in tub or bathtub conversion.
Does Medicare cover walk-in tubs?
The short answer is that Medicare won't cover your walk-in tub or help with the installation cost. But sometimes, a Medicare Advantage plan will include these types of benefits. It's important to note that since Part C plans vary by location and carrier, a policy might not be available in your service area.
If you already have Part C, talk with your provider to see if you have coverage for a walk-in tub.
In the rare case that Medicare does cover a walk-in tub, support will come as reimbursement and not an advance for purchase. For coverage, the tub would need to be a medical necessity.
Are there times when Medicare might cover a walk-in tub?
Insurance is a complicated thing, and Medicare isn't an exception. There may be a time under limited circumstances when a walk-in tub reimbursement applies or some assistance is available.
You would need a doctor's prescription that details the medical necessity for a walk-in tub. Included would need to be specific details about your medical condition and ways the tub would improve your condition.
The doctor and the supplier would both need to accept "Medicare assignment" for you to qualify for a reimbursement. Of course, there is no guarantee that Medicare will pay any portion of the claim.
Medicaid could be an option for you if you have a low income. Some state Medicaid programs help pay for things like a walk-in shower. Since Medicaid is a state program, coverage varies. Contact your local Medicaid office for information about your eligibility.
Does Medicare cover bathtub conversions?
Bathtub conversions like walk-in bathtubs aren't considered Durable Medical Equipment, they are home modifications. These things don't necessarily improve your health conditions. Instead, they make daily tasks easier.
Medicare only covers if it's going to improve your condition. Don't expect Medicare to cover the tub remodel or installation.
How much does a walk-in tub cost with Medicare?
Walk-in tubs can cost between $4,000 and $9,000, including supplies and installation. The final cost depends on the features, installation, and technology.
Special models like bariatric or combination walk-in tubs can cost up to $20,000.
If the walk-in tub is bought for medical safety reasons, it could be a tax-deductible medical expense. So, materials and installation costs are tax-deductible as medical expenses. Talk with your tax preparer about your walk-in tub tax deduction.
Will Medicare reimburse me for a walk-in tub?
If you have a doctor that accepts Medicare, find a supplier that accepts Medicare, and have a prescription detailing how a walk-in tub will improve your medical condition, you might be able to qualify for reimbursement on your walk-in tub. That is only a maybe, though, in most cases, the answer is no, Medicare won't reimburse you.
Do I need a doctor's prescription for Medicare to cover a walk-in tub?
If you want to try to file a Medicare reimbursement claim for your walk-in tub, you will need a prescription for a walk-in tub that details your condition and how the tub will improve that.
Without a prescription, Medicare definitely won't reimburse you for any of the costs.
How can I get coverage for a walk-in tub with Medicare?
Medicare Advantage plans in select areas may provide coverage for home modifications that keep you safe, but these plans are few and far between. To find out if the plans in your area cover walk-in tubs, give us a call at the number above or fill out an online plan comparison form to compare plans in your area now.