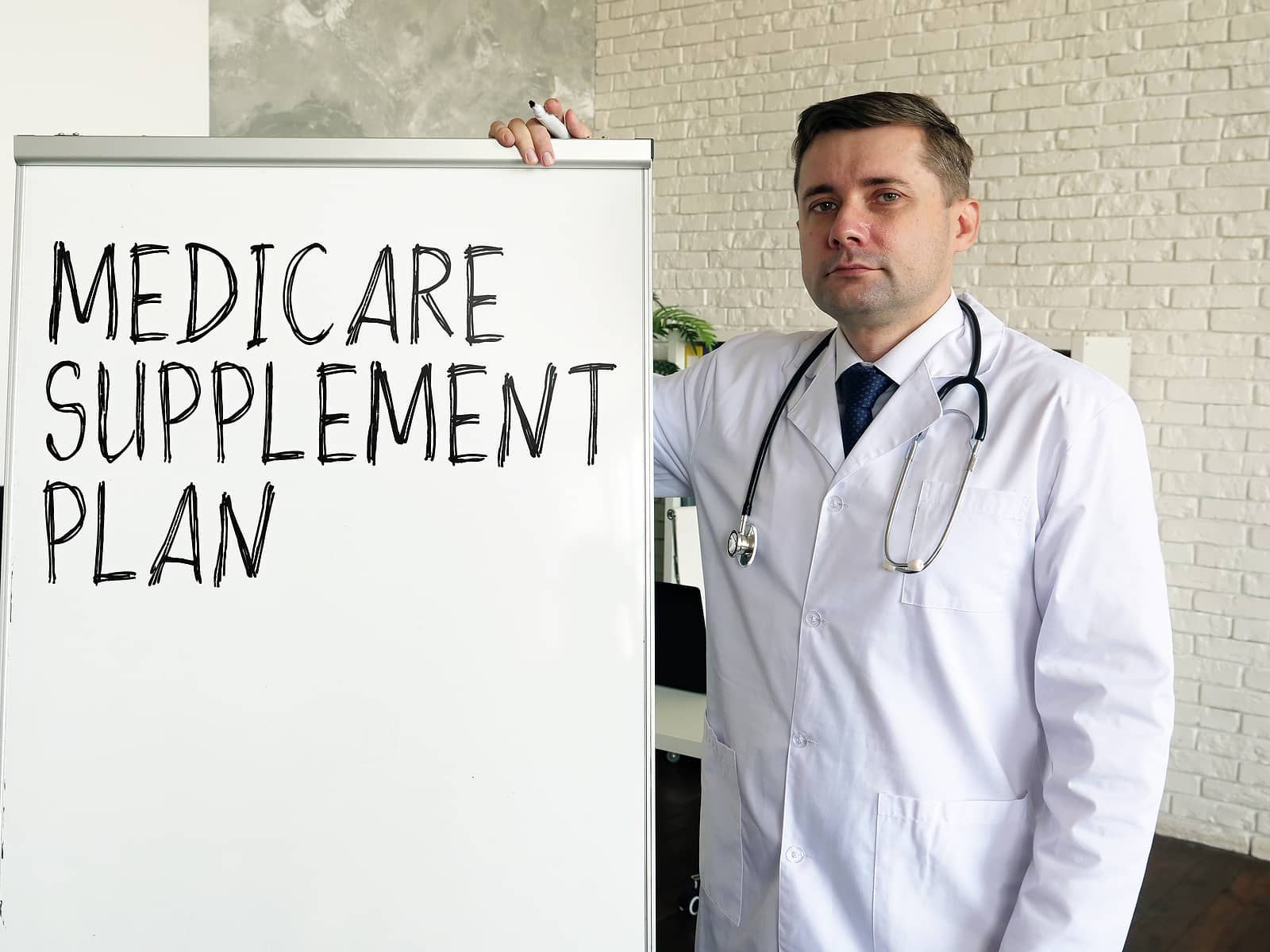 Have you ever considered obtaining supplemental insurance? If so, did you also have an Original Medicare plan? Deciding whether or not to purchase a supplemental insurance plan can be a difficult decision.
Although it may be a dubious choice at first, you may stand to benefit by purchasing a plan to supplement your Original Medicare. How so? Well, for many reasons, you will see below.
Why do I need supplement insurance with Medicare?
Original Medicare Parts A & B don't cover all medical benefits necessary for beneficiaries, such as prescription medication and vision and dental care.
Medicare supplement insurance covers medical services that Original Medicare doesn't cover.
Medigap, Medicare Advantage, and Medicare Part D are the most common examples of supplemental coverage.
Supplemental coverage isn't a health insurance requirement but may be necessary for extra health care.
What is Medicare Supplemental insurance?
Medicare Supplemental insurance, or Medigap, is essentially an extra form of insurance you buy from a private company to cover costs that Original Medicare doesn't cover. By purchasing a Medigap plan, you are covering the remaining healthcare costs, such as copayments, coinsurance, and deductibles.
In order to be eligible for Medigap, the policyholder must be eligible to apply for Original Medicare. The same eligibility requirements that dictate Medicare applications also apply for purchasing any Medigap plan. The requirements for Medigap require applicants to be:
65 years and older, or
Diagnosed with End-Stage Renal Cancer (ESRC), or
Diagnosed with Lou Gehrig's disease (ALS), or
An individual currently receiving disability benefits through the Social Security Administration
How does Medigap work?
The main purpose of Medigap is to supplement the coverage lacking in Medicare. Currently, Medicare Part A and Part B already provide standard coverage to its enrollees. It also allows them to obtain Part D prescription coverage through a private insurer.
In addition, individuals are also presented with the choice of obtaining a Part A and Part B bundle through Part C (otherwise known as Medicare Advantage). You would no longer require a Medigap plan if you purchased a Medicare Advantage plan. In fact, in most areas, it's not legal to sell someone Medicare Advantage and Medigap insurance because the coverages overlap.
With this in mind, we suggest you purchase a supplemental insurance plan only if you want Original Medicare benefits alongside those of Part D.
What is Original Medicare?
Original Medicare is a federally subsidized program managed by the government with the purpose of granting health insurance coverage to those that are eligible. To be eligible for Medicare, you must be:
65 years and older, or
An individual diagnosed with End-Stage Renal Disease (ESRD), or
Disabled
Once becoming eligible for the program, you will be able to enroll and gain access to the services of both Medicare Part A and Part B. Both of these parts encompass the different healthcare services provided to enrollees to ensure basic coverage.
Medicare Part A
Medicare Part A is known for providing in-hospital care. For the most part, Part A offers coverage for inpatient care, nursing facility care, hospice care, and at-home health care. It doesn't cover outpatient care, prescription drugs obtained outside of a hospital, or doctor's office visits.
Medicare Part B
Medicare Part B is a standard part of the Original Medicare program, focusing on medical insurance. The services offered in Medicare Part B are centered around outpatient services, preventive care, and even durable medical equipment.
Is having Original Medicare insurance sufficient?
Only having access to Original Medicare may not always be enough for some people. However, for others, having Original Medicare is sufficient, but why?
This happens because many low-income Medicare beneficiaries are also eligible for Medicaid benefits. Since many of the Medicare eligibility requirements can be similar to those of Medicaid, applicants can fulfill their coverage and cost needs.
For instance, through dual eligibility coverage, enrollees can cover their coinsurance, copayment, and deductible costs while also obtaining coverage for care not granted by Medicare (such as dental and vision).
So, who ends up needing a Medigap plan? Enrollees that only have Medicare assistance are the ones that may require supplemental insurance to fill the gaps in Medicare.
What are the gaps in Original Medicare?
As you may know by now, ignoring the existing gaps in Original Medicare coverage is impossible. For a federal program with so many coverage policies, there are two main forms of coverage where it usually fails to provide benefits.
The main areas where Medicare falls short are:
prescription medication coverage
hearing, dental, and vision benefits
Prescription medication
Original Medicare only provides coverage for prescription medication under specific circumstances. For example, in Medicare Part A, the patient can gain coverage for any medication received during their stay at the hospital.
Similarly, in Medicare Part B, patients obtain coverage for the prescription medication given to them at an outpatient facility.
If not for these circumstances, an enrollee would only be able to receive coverage through the following:
Enrollment in a Medicare Part D prescription plan
Pay out-of-pocket costs for medication
Purchasing a Medicare Supplemental Insurance plan with prescription benefits (which are no longer available for new enrollees)
Hearing, vision, and dental benefits
The coverage of hearing, vision, and dental services under Original Medicare is rarer than coverage for prescription medication. The only way for an individual to obtain coverage is by purchasing additional insurance. Otherwise, you may be paying out-of-pocket for all of these services.
What happens when it isn't enough?
If someone lacks basic coverage, they can always turn to Medigap insurance plans. Medigap will most likely provide the most complete coverage possible when coupled with Original Medicare enrollment. This coverage plan can only be supplemented further by purchasing a Medicare Part D plan.
We must recognize that Original Medicare only covers an enrollee's essential needs. With over ten supplemental plans with Medigap, an individual is almost guaranteed to pay less out-of-pocket costs than they would if they only had Medicare.
Deciding on whether you need supplemental insurance
Now that we have covered all that there is to know about Medigap and Medicare, you must utilize this information to make an informed decision about your Medicare coverage. If you would like more information on either Medigap, Medicare Advantage, or Part D plans, give us a call. You can also use our rate form to compare rates in your area now.