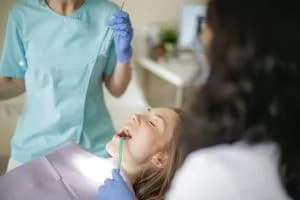 You might be wondering whether Medicare offers coverage for dental implants. The answer is a bit complicated. For the most part, Medicare will not offer coverage for a vast number of standard dental procedures including dental implants, unless an emergency or complication occurs that justifies dental treatment. As we move along, you will find some solutions to mediate this problem.
Dental Implants
A dental implant is a medical procedure in which the tooth roots are replaced with metal cylinders in order to replace any missing or damaged teeth. These implants serve as artificial teeth with the same function as regular ones. This type of procedure is conducted after an extensive review of your medical history, thorough dental examinations, and a proper treatment plan catered to your own needs. As a result of this procedure, not only is the shattered or missing tooth replaced, but you also develop reinforced teeth following the operation.
Does Medicare Advantage Cover Dental Implants?
As we've stated before, while Original Medicare (Part A and Part B) won't cover dental implants, it is possible to obtain coverage through Medicare Advantage. Medicare Advantage, otherwise known as Medicare Part C, is a type of private health insurance plan which can offer bundles of Medicare Part A and B benefits.
Within this type of insurance plan, coverage options for prescription drugs and dental plans that would typically not be offered under Original Medicare are provided in a Medicare Advantage plan. When searching for a Medicare Advantage plan, it is advised you choose the insurance plan that provides the best dental coverage option given how diverse the insurance plan marketplace can be.
What Other Services Are Covered By Original Medicare?
In the event of an emergency where you're in need of treatment, there is a possibility that Original Medicare will cover your dental procedure. Original Medicare will provide you coverage under the following circumstances:
Accidental damage to the jaw that requires immediate surgery

The emergence of disease which compromises your gums or teeth

Prior to any treatment or surgery, a dental check-up is warranted in order to prevent and detect any condition that threatens your procedure
After an individual has met any of the conditions stated above, then they'll automatically become eligible for dental coverage through Medicare Part A. Medicare Part A is the hospital insurance portion of Original Medicare, which provides inpatient hospital care in a wide array of treatment centers. As long as you're hospitalized in one of these centers, Part A will cover the costs of any dental procedure that would normally come out of pocket in Original Medicare.
Dental Services Excluded By Original Medicare
The dental services that are not covered by Medicare on a general basis include procedures such as:
Tooth extractions

Dental implants

Dentures

Dental cleanings

Tooth fillings

Dental plates
Since Original Medicare doesn't cover these services, you would be paying 100% out-of-pocket for these services.
Alternative Dental Coverage Options
While we already know what Original Medicare does or doesn't cover, it is important to note the options available to the people struggling to find dental coverage. Beyond Medicare Advantage, these following programs offer dental coverage in either limited or full capacity:
Medicaid
Medicaid is a federal and state-funded public assistance program catered towards helping those in financial need. The functions of this program, although dictated to a certain degree by federal guidelines, will vary widely depending on your state. To qualify for Medicaid, you must:
Have a disability, be of a certain age, or certifiably blind

Be low-income under the age of 65, or a minor under the age of 18

Be pregnant

Be a teenager living alone, or be the parent of a minor with financial needs
Under Medicaid, dental coverage rules are dependent on several things. For instance, Medicaid requires that all states must provide dental services to children, which is covered through both Medicaid and the Children's Health Insurance Program (CHIP). However, in contrast to mandated dental coverage for children, the coverage for adults will be dependent on the state.
With this in mind, the majority of states do offer coverage for emergency dental services, while less than half barely offer appropriate dental care service. Fortunately, despite the limitations, there are no minimum requirements for an adult to qualify for dental coverage.
Purchasing Dental Insurance
One of the easiest methods of acquiring dental coverage is through searching the Health Insurance Marketplace. Not only can you acquire individual dental insurance, but you also have the option of purchasing group insurance in case you wish to share a dental plan with your spouse.
When browsing in the Marketplace, keep in mind the many factors that will affect the services and costs of your dental plan. From strict network limitations to varying premiums, co-payments, and deductibles, it is crucial that you optimize your search by choosing the plan that covers your basic needs.
Dental Discount Cards
Finally, when attempting to find an alternative source of dental coverage, you can always opt towards utilizing a dental discount card. These discount cards are offered on behalf of some dental provider organizations, and since these cards exist outside of Medicare and dental insurance coverage, then you will be paying for the full cost of dental treatment (but at a discounted price).
With the use of a dental card, the individual gains access to a network of dental providers where they can partake in any of the services offered such as tooth extractions, dental implants, and cleanings, among other things. In order to acquire the card, you must pay a one-time annual fee. Then you will be allowed to use the card with a dental provider.
Choosing the Right Option For You
While it is true that Original Medicare doesn't regularly offer coverage for dental implants, or any form of dental treatment, you still have the option of finding coverage. With alternatives like Medicaid, Medicare Advantage, and discount dental cards at your disposal, it is almost impossible to not find dental coverage. In the end, you should carefully weigh the pros and cons of each one before making a decision that will best suit you!