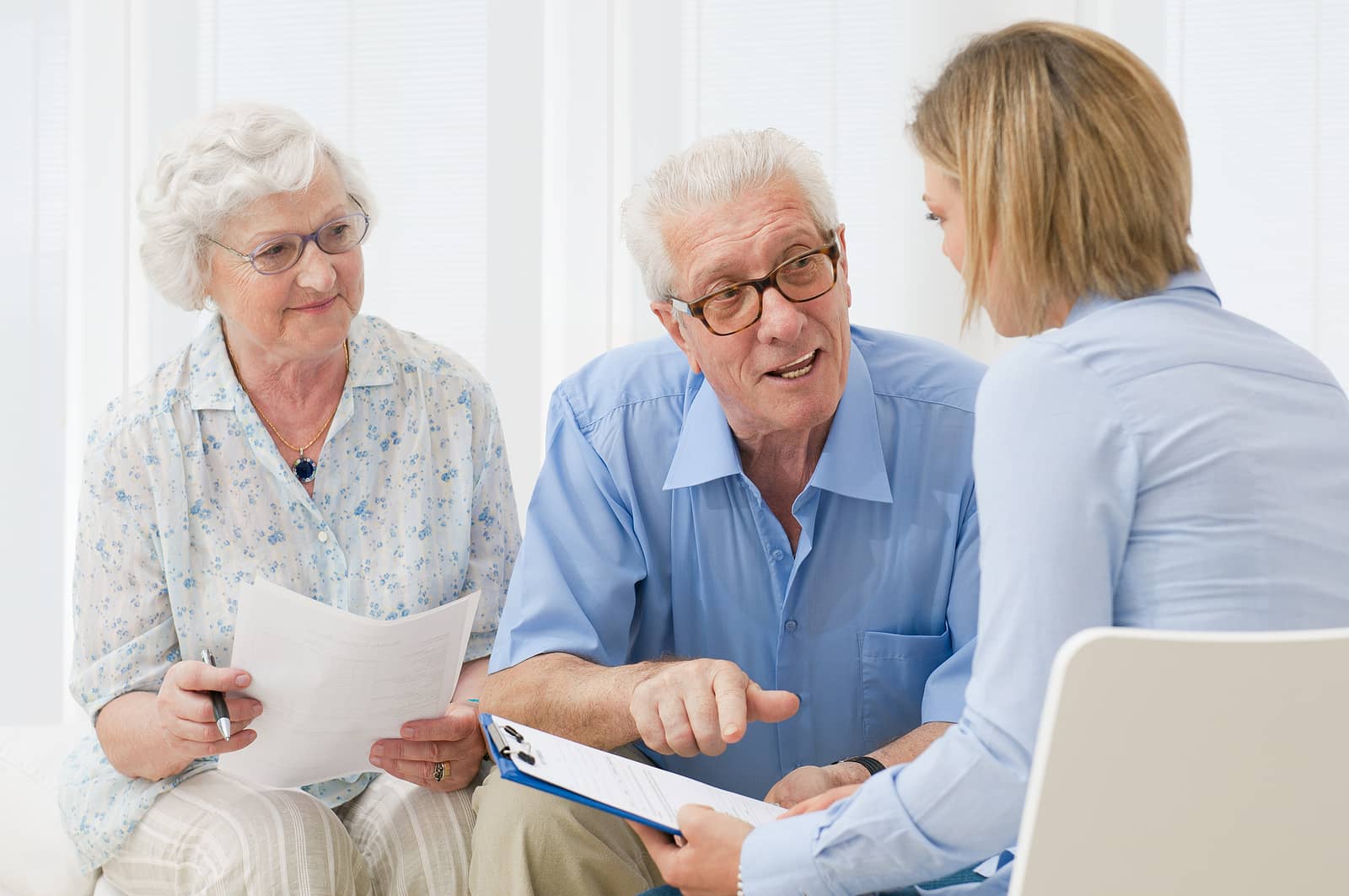 As you are ramping up to start Medicare and Social Security, you realize there is a ton of information on Medicare, plans, options, and how they work. Unfortunately, there is a lot of misinformation, and people are looking to take advantage of soon-to-be Medicare beneficiaries who aren't educated on how Medicare works.
Insurance agents sometimes get a bad rap, but most genuinely want to do their best to help you. We'll let you know how a licensed insurance agent can work for your benefit.
Finding the right licensed Medicare agent for you
As we go through life, we see how perceptions and how different people explain things can make them more confusing. The last thing you need when starting Medicare is to be more confused.
Medicare is confusing enough with all the available parts, plans, and plan options.
One of the most important things is finding the right agent. Then have them help educate and guide you through Medicare enrollment.
Getting the same information from four or five different people or sources could confuse one. This is natural, as all people explain and refer to things differently.
Below we'll explain what a reputable insurance agent can do and how to find one licensed in your area.
Medicare needs analysis questions
A needs analysis is a series of questions that your agent should go over with you. It'll help determine which coverage type and company is best for you.
Some example questions you can expect to hear are:
Do you travel for extended periods?
How often do you go to the doctor?
Do you have someone else in the household?
How many medications do you take?
Do you have any healthcare providers you have to or want to keep?
Additional needs analysis questions will help determine which coverage route fits your needs.
Understanding your options
A good Medicare agent won't rush into pricing but instead takes the time to educate and answer any questions you may have. They will assess your needs and wants to match you with a plan.
You have many options, and it's crucial to understand them all. A good agent will explain the basics of Original Medicare in understandable and straightforward terms, then cover what options you have and how they work.
You must understand Medicare when you start. This understanding helps you navigate and truly understand your options.
Agent vs. Broker: What's the difference?
An insurance agent works for the insurance company, and an insurance broker works for you. Make sure the agent you choose offers multiple carriers and options.
If an agent only offers one company, chances are they won't be able to compare the options. They may have a bias and steer you toward the plan they offer instead of what plan is truly best for you.
This is especially important when dealing with Medigap plans. If you get sick, you may be stuck on your chosen plan and unable to change.
If you went with a company that traditionally has high rate increases, you could be in a bind later. Your insurance agent should find out how the companies compare to each other.
Since a broker works with multiple companies, they can shop for the best price and plan for your needs. Remember, all brokers are agents, but not all agents are brokers.
How do insurance agents get paid?
Accessing a licensed Medicare agent is free of charge and an integral part of finding the best plan for you. Be sure to steer clear of agents who require payment or tack on additional fees onto your premium; instead, rely upon those certified by carriers—they're paid commissions directly from insurers after submitting applications.
Medicare agents are impartial in their advice and have no incentive to guide you toward a particular plan, most are paid the same regardless of which insurance carrier you select.
This makes them excellent resources for finding the right policy tailored to your needs – without bias or ulterior motives!
Enrolling on your own vs. Enrolling with an agent
Depending on the plan type you're choosing, you may enroll yourself. However, enrolling with an agent is better for a few reasons. First, you have an advocate to help you if you have issues with your coverage or claims.
Without an agent, it falls back on you to figure out what you need to do. Second, if there's a mistake, you have someone to help you get it corrected.
Third and most importantly, if you choose the wrong plan because you didn't understand how it works, there is nothing you can do about it in some cases. You should know precisely what coverage you choose when you use an agent.
One final note about working with an agent — they are free of charge to you. So you can use one without any financial obligation.
Are representatives of my local SHIP licensed agents?
The federal government backs SHIPs to provide Americans with complimentary, local support and guidance when it comes to reviewing Medicare coverage options.
With a counselor's help, you can explore the various plans available in your area as well as discover if any financial aid programs might benefit you or someone close to you.
Keep in mind these are not licensed agents and haven't gone through the training and certification of an insurance agent. If a licensed agent misleads you, they have repercussions.
If a government employee misleads you, they may have not had the training to advise you in the first place fully.
Can I enroll directly with someone from Medicare?
You can pay for Medicare Advantage and Prescription Drug plans, but remember that Medicare's representatives aren't the same as licensed insurance agents and don't have the same level of knowledge.
They are hourly employees and only read the answers directly from their guidelines. If you enroll in a plan that doesn't fit your needs with Medicare, you would have to prove to Medicare that their representatives misled you.
Over the years, Medicare employees have told clients that their drugs are covered but have not checked them first. This extends to a client being told by a Medicare employee that a plan was the best coverage for him. The plan they enrolled him into did not coordinate benefits with his other coverage.
FAQs
Do I need to use a Medicare insurance agent?
A Medicare broker can be your gateway to finding the perfect health insurance plan for you. They will assess all of the important details like healthcare needs, budget requirements, and preferred doctors.
Then they'll present a list of options tailored specifically to meet those criteria. Once you've made your choice, they'll guide you through enrolling in that policy-making sure it's a smooth journey from start to finish.
What's the difference between captive and independent insurance agents?
A captive agent represents only one insurance carrier, while an independent insurance agent is a broker and can represent multiple companies. An independent insurance agent has less potential to show a bias between one company or plan type.
Do I need a local agent?
No, Insurance agents can be licensed in multiple states. It's important to speak with an insurance agent licensed in your state. Their location is irrelevant as long as they have an active license in your state.
What does a Medicare agent do?
Licensed insurance agents will do a few things to help you. First, they're experts in understanding and explaining Medicare and the plan options. Second, they know how to help determine which plans will fit your needs and ensure you have the best coverage for you. Finally, they can guide you through enrollment and make choosing a Medicare plan simple.
Is there a cost to speak with a licensed Medicare insurance agent?
There isn't a cost to have a consultation or work with a licensed insurance broker. Insurance agents are paid directly by the insurance companies based on individuals that are enrolled in their plans.
Find a Medicare agent licensed in your state
Original Medicare and Medicare's other various parts can be confounding to many. Our licensed agents can benefit you by laying all your options on the table.
We'll be glad to help you determine which coverages fit your situation. Licensed insurance brokers are standing by that represent multiple carriers and options. Fill out our online request form, or give us a call. We are here to help you at this critical time.