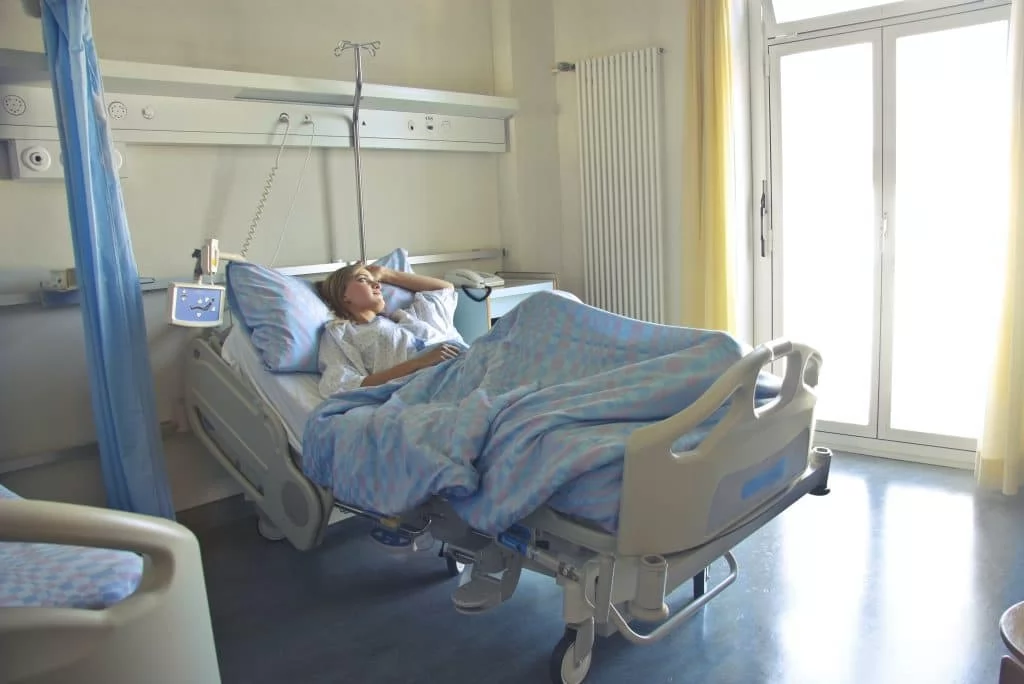 In short, yes, Medicare does cover adjustable beds. The Medicare Part B program offers coverage for basic adjustable beds as they are DMEs. Medicare Part B covers 80% of the cost of acquiring an adjustable bed from an accredited Medicare supplier. The remaining 20% will have to be covered out of pocket.
What Are DMEs, and What Are Their Medicare Requirements?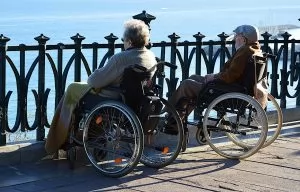 DMEs are more than just beds. They can be a variety of necessary health equipment. DME stands for "durable medical equipment", and these are usually reusable. Adjustable beds count as DMEs as do wheelchairs, walkers, oxygen equipment, ECG devices, and more. For a DME to be covered under Medicare Part B, it needs to meet the following requirements:
Prescribed by a doctor and used for medical reasons

Durable and reusable

Not usually of use if one is not sick or hurt

Used at home
Additionally, it is important to note that coverage only applies if obtained from a certified supplier that is a part of the Medicare system.
Will Medicare Cover Any Upgrades?
Original Medicare will cover things like digital pacemakers, wheelchairs, and diabetic strips (just to name some examples) as they are medical necessities. When it comes to Medicare coverage, only the basics are covered. This means that when it comes to the equipment that is covered, Medicare will only cover the costs for the basic version of it. If one requires or desires an upgraded version, they will have to cover the upgrade price difference themselves.
The Medical Equipment Covered by Medicare
The following is a list of DMEs generally covered by Medicare. To qualify for coverage one needs to have Original Medicare Parts A and B, and purchase from an accredited supplier.
Air-Fluidized Bed

Alternating Pressure Pads and Mattresses

Audible/Visible Signal Pacemaker Monitor

Pressure reducing beds, mattresses, and mattress overlays used to prevent bed sores

Bead Bed

Bed Side Rails

Bed Trapeze

Blood sugar monitors

Blood sugar (glucose) test strips

Canes

Commode chairs

Continuous passive motion (CPM) machines

Continuous Positive Pressure Airway Devices, Accessories and Therapy

Crutches

Cushion Lift Power Seat

Defibrillators

Diabetic Strips

Digital Electronic Pacemaker

Electric Hospital beds

Gel Flotation Pads and Mattresses

Glucose Control Solutions

Heat Lamps

Hospital beds

Hydraulic Lift

Infusion pumps and supplies

IPPB Machines

Iron Lung

Lymphedema Pumps

Manual wheelchairs and power mobility devices

Mattress

Medical Oxygen

Mobile Geriatric Chair

Motorized Wheelchairs

Muscle Stimulators

Nebulizers and some nebulizer medications

Oxygen equipment and accessories

Patient lifts

Oxygen Tents

Patient Lifts

Percussors

Postural Drainage Boards

Quad-Canes

Respirators

Rolling Chairs

Safety Roller

Seat Lift

Self-Contained Pacemaker Monitor

Sleep apnea and Continuous Positive Airway Pressure (CPAP) devices and accessories

Sitz Bath

Steam Packs

Suction pumps

Traction equipment

Ultraviolet Cabinet

Urinals (autoclavable hospital type)

Vaporizers

Ventilators

Walkers

Whirlpool Bath Equipment

Orthopedic shoes when a part of a leg brace

Arm, leg, back, and neck braces (orthotics)

Breast prostheses (including a surgical bra) after a mastectomy

Ostomy bags and certain related supplies

Urological supplies

Therapeutic shoes or inserts for people with diabetes

Corrective Lenses

Prosthetic Lenses

Cataract glasses

Conventional glasses or contact lenses after surgery with insertion of an intraocular lens

Intraocular lenses
Types of Beds Available For Homecare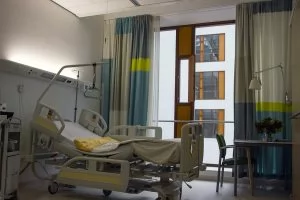 There are multiple types of adjustable beds on the market, and it's important to know which one best fits your needs before you make such a significant purchase. All have the basic feature of adjustability, but some offer additional features for an added fee.
Fully-Electric Hospital Bed
As the name suggests, this kind of bed is fully powered electronically. Usually, these beds come with a remote so users themselves can adjust things like the height of the entire bed or just isolated parts. As an additional safety feature, these beds usually also have buttons on the sides to bypass the remote in case it stops working or the user can't use the remote themselves. These kinds of beds are some of the easiest to work with – but also tend to be some of the most expensive ones.
Semi-Electric Hospital Bed
This bed combines features of a manual bed with those of a fully-electric hospital bed. These tend to be less expensive than fully electric beds as they require a little more work. These beds come with electronic controls like buttons or remote control, but also offer manual options like a hand crank. Using this the height of the bed can still be adjusted with a little more manual work, even if the electronic controls fail for any reason.
Manual Hospital Bed
These beds tend to be the cheapest and most basic option when it comes to adjustable hospital beds. This is because this option has no electronic feature, no remote control, and no buttons. The adjustment of this bed needs to be done manually, either with a hand crank or another mechanism. Due to the effort needed, the operation of such a bed needs to be done by someone outside of the bed and with physical strength.
Low Hospital Bed
Usually designed to be within a foot of the floor, these beds are ideal for those who present a fall risk or who want to be able to get in and out of bed easier. These beds are typically lower to the ground but are still completely adjustable like the other beds. These beds are not available in a manual setting. They are mainly available in the fully electric setting – which in turn will have an effect on the price.
Trendelenburg Hospital Bed
The latest trend in adjustable beds, the Trendelenburg bed offers the highest variety of adjustment options. On top of the typical height and foot of the bed adjustment options, this bed allows for the maximum individual adjustment of parts of the bed. This means that, for example, the head can be adjusted to sit lower than the feet. Due to the high customizability of this bed, users tend to find that they don't need special pillows. Users do find that these beds take up a larger space and in turn need a larger room. These function as fully electronic and in combination with their maximum adjustability, these beds tend to be the most expensive on the market.
What Adjustable Bed Works Best For You?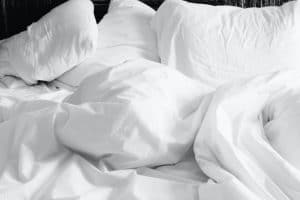 Now, knowing the types of beds out there and the options available is important. Although, more important than that is the importance of knowing which bed is best for you and your specific needs. It is also important to note that, as Medicare does not cover upgrades (as previously discussed), the costs for some of these beds and their upgrades might come out of pocket.
Invacare Full Electric Homecare Bed
The best selling hospital bed on Amazon, this bed functions fully electronically but does come with a manual hand crank. Additionally, this bed measures 88"x36", has a 450lbs weight capacity, offers a full or half-rail option, and comes in a wood finish. The bed includes a waterproof mattress cover and a 2-year warranty.
Drive Medical Full Electric Ultra-Light Plus Hospital Bed
Similar to the Invacare bed, this bed is a fully electric bed measuring 88"x36" with full or half rails and a 450lbs weight capacity. The warranty on the Drive Medical bed is only for a year. This bed features the capacity to lower up to four inches from the floor and comes with removable wood grain panel head and footboards. Although the bed is fully electric, the bed comes with a battery backup to maintain functionality at all times.
Lucid L300 Adjustable Bed Base
This adjustable bed measuring 37.5" x 79.5" features no rails, a 750lb weight capacity, and a 10-year warranty. Although this is primarily an adjustable bed, it can still be used for home care. This bed does come in a variety of sizes like Twin XL, Queen, King, and Split King. The latter option does allow for each side to be adjusted individually, allowing partners to still sleep together. Because this bed is not primarily a hospital bed, it will not be suitable for everyone and, as it lacks height adjustment, must be chosen carefully.