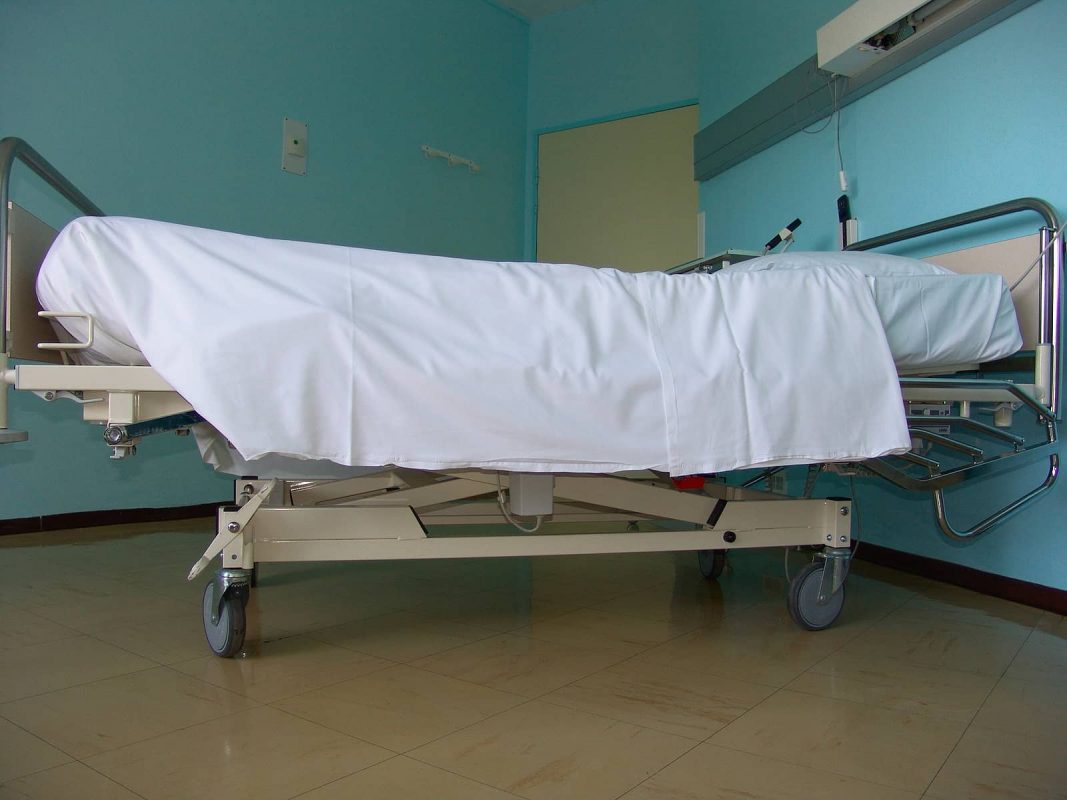 When recovering from surgery or illness, your usual bed won't always be enough. You may need the use of a hospital bed, which provides more support, security, and comfort. But with any major purchase, you're left with the big question. How can I pay for this? Medicare can help, but you must have a qualifying diagnosis for a hospital bed.
What are some of the benefits of a hospital bed?
Hospital beds assist with the healthcare needs of patients. Different hospital beds can restore good sleep, improve the patient's condition, adjust the body's positioning, and aid in a speedy recovery.
A specially designed hospital bed allows Medicare beneficiaries to adjust the body position, change pressure points, and improve circulation to the body. Changing body positioning is achieved by the use of an electric bed or the following features:
Grab bars
Over-bed tables
Traction equipment
Trapeze bars
For someone with reduced mobility, something as simple as moving from one position to another or getting in and out of a traditional bed can seem daunting.
They can lose balance, fall, and get injured while getting out of an ordinary bed. Some types of hospital beds designed for larger patients can support up to 600 pounds and have a larger sleeping surface than traditional beds.
Hospital beds that prevent patients from accidentally falling have various safety features, including adjustable bedside rails. Patients can also grasp them to assist with postural correction.
Hospital beds have sturdy wheels and can roll from room to room. This simple yet valuable feature can help prevent patient boredom and improve mental health. Patients can request to have their beds moved to a room to spend quality time with loved ones.
What diagnosis does Medicare require to cover a hospital bed?
To qualify for a hospital bed, patients must obtain a written order from a doctor. Diagnosis may vary; The only requirement is that the doctor registers the diseases that qualify for the hospital bed.
Serious illness makes it a lot easier, and your doctor may recommend it for rehab. Caregivers and family members can use the information gathered to ensure patients have everything they need when they come home.
Medicare will cover hospital beds for patients who can demonstrate a medical necessity for the bed, are covered under Medicare Part B, and have been evaluated by a doctor. Your doctor must document the need for beds and prescribe them for you.
A hospital bed has additional features, such as side rails, gel padding, or the ability to raise the head or legs. Your doctor may prescribe a hospital bed to use at home if you meet the following criteria:
Arthritis, osteoporosis, or other chronic pain.
A Severe cardiac condition requires you to raise your head, heart, or limbs.
Conditions that require repositioning of the body to relieve pain or pressure.
A Spinal cord injury.
Chronic obstructive pulmonary disease is affected by your sleeping position.
Quadriplegia or hemiplegia and the severity and frequency of symptoms of the condition require a hospital bed for positioning.
What kind of beds will Medicare pay for?
Medicare Part B will cover hospital beds. Part B will cover these beds when the doctor advises one for you to use in your home.
For Part B to cover your adjustable bed, your doctor and the medical equipment company that provided the bed must be Medicare-approved providers.
Depending on the bed you need and the provider, you can:
Rent the bed.
Purchase the bed.
Choose between rental or purchase.
Generally, Medicare covers basic hospital beds, but your options include some features, exceptions, and additions if your doctor deems them necessary.
Medicare also covers some extras for beds or bedding. Below is a list of what is on the durable medical equipment list of specific covered items:
Gel or gel-like pressure mattress pad.
Synthetic sheepskin pad.
Lambswool sheepskin pad.
Air fluidized bed.
Air pressure pad for a standard mattress
Water pressure pad for a standard mattress
Dry pressure pad for a standard mattress
Safety enclosure frame
Fixed-height hospital bed with or without side rails or a mattress.
Hospital bed with or without side rails, with or without a mattress having variable height
Variable height hospital bed
Standing position hospital bed
full-length bed board
Bed cradle
Semi-electric hospital bed with head and foot adjustment with or without a mattress, with or without side rails
Total electric hospital bed with head, foot, and height adjustment
Extra Heavy duty, extra wide hospital bed with side rails with weight capacities of 350 to 600 pounds, or greater than a 600-pound mattress or without a mattress
Hospital-grade, fully enclosed pediatric crib
What are the criteria for getting a hospital bed?
Hospital beds for households are considered durable medical equipment (DME). Your hospital bed must be due to certain qualifying diagnoses requiring a hospital bed. Medicare must pay for your hospital bed if:
You have a documented medical condition that requires bed rest at home.
You're under a doctor's care for your condition and see a doctor at least every six months.
Your doctor ordered the bed for home use.
Your doctor's prescription covers your condition and why the bed will help you.
Equipment providers participate in Medicare.
Medicare may provide you with insurance to rent or buy a bed.
Whether you rent or buy will depend on the type of bed your doctor orders and the policy of the company you use.
FAQs
Does Medicare pay or reimburse for hospital beds?
Medicare considers hospital beds as a "Capped Rental" category. This capped rental means that Medicare will rent out the bed monthly, after which it will be "capped," and the beneficiary will own the bed.
Medicare does not consider all-electric hospital beds, premium or luxury beds medically necessary.
What is the difference between an electric hospital bed and an adjustable bed?
One of the primary purposes of a hospital bed is to provide effective care and treatment while maintaining patient safety and comfort.
The adjustable bed is designed with maximum comfort in mind. It supports sleeping, reading, eating, watching TV, or relaxing in bed.
An adjustable bed is more like a standard bed. In contrast, a home hospital bed is more treatment-oriented and can have a more institutional design and feel.
Does the VA pay for hospital beds?
Tricare for Life helps cover costs associated with Medicare. TFL will pay a 20% copay for physician-prescribed hospital beds. Veterans with VA coverage only could receive these items from the VA if they qualify.
How Medigap Plans Can Help with Hospital Beds:
Medicare Supplement plans help offset the beneficiary's cost-share left over from their Medicare Coverage, thus paying for some or all the costs of a hospital bed. Let our licensed insurance agents help provide coverage options that fit your needs.
Fill out our online rate form or give us a call at the number above!