Huntington is home to thousands of seniors just like you. Among all of the things you have to think about during your retirement years, paying for your health care shouldn't be your biggest worry. But for some Huntington residents, it might be a bigger struggle than you realize. Don't worry, though – we have all the info you need to figure out how to insure yourself and protect against exorbitant out-of-pocket health care expenses as you get older.
Facts and Figures
There are 7,524 senior citizens living in Huntington right now

There are 10 hospitals in the Huntington area where seniors can get emergency and/or in-patient care

25% of West Virginia seniors have a Medicare Advantage plan

17% of seniors have a Medicare Supplement (Medigap) plan

Which leaves 58% of seniors potentially uninsured or underinsured against costly Medicare coverage gaps!
Some of the most costly medical bills come from the treatment and management of chronic diseases. As the human body ages, it starts to break down in certain ways. Your joints will wear out with time, skin will start to get thin and loose, your heart may struggle to pump blood efficiently, or your memory might start to get a little foggy. The table below provides a snapshot of which chronic diseases are the most popular among seniors in your area.
| | |
| --- | --- |
| Disease | Prevalence in Huntington |
| Arthritis | 32% |
| High Blood Pressure | 38% |
| Coronary Heart Disease | 9% |
| Diabetes | 14% |
| Kidney Disease | 3% |
Healthcare Costs in Huntington, WV
In order to get the best bang for your buck and manage your chronic health issues as affordably as possible, you have to stay on top of your healthcare. This might mean a stronger emphasis on preventative care, regular doctor visits, early detection, and proactive treatment. It can also mean that you have to take your medication on time on a regular schedule, which can be a struggle – especially financially – for many seniors.
| | | |
| --- | --- | --- |
| Disease | Prevalence in Huntington | Annual Cost of Treatment |
| Arthritis | 32% | $291 |
| High Blood Pressure | 38% | $354 |
| Coronary Heart Disease | 9% | $9,156 |
| Diabetes | 14% | $2,163 |
| Kidney Disease | 3% | $7,497 |
Medicare Advantage Savings in Huntington, WV
One way Huntington seniors choose to protect themselves from Medicare coverage gaps is through a Medicare Advantage plan. It is also sometimes referred to as Medicare Part C in West Virginia. But one thing most people don't know about Medicare Advantage is that it is not run or administered by the federal government. A private insurance company handles your benefits, your claims, and all of the technical stuff; the government just approves the plan and pays a large chunk of the monthly premium on your behalf. Because of this, some Medicare Advantage plans can cost as little as $0 per month for qualified seniors.
There are a few different reasons why Medicare Advantage appeals to some seniors over other supplement plans. In certain areas, some Medicare Advantage plans may do a better job helping seniors pay for incidentals like glucose monitors or testing strips. They might also help seniors in some regions get a better deal on prescription drugs. The graph below shows what such out-of-pocket costs would look like over time. Without the help of a Medicare Advantage supplement plan, these out-of-pocket costs could be 100% your responsibility.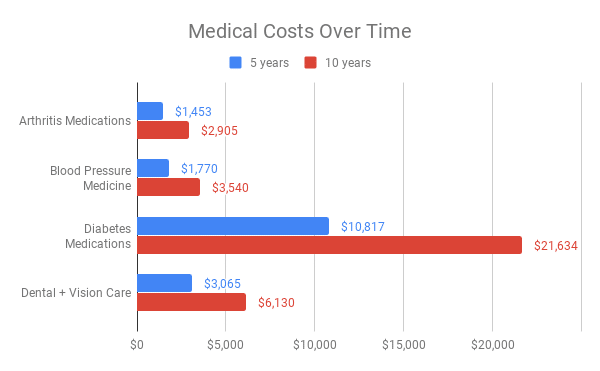 On top of that, adding dental and/or vision insurance to your Medicare Advantage plan is a very popular option which most insurance companies offer to seniors like you. Even if all you need is routine annual or bi-annual testing and cleanings, the expenses can add up over time. Adding such coverage to your Medicare Advantage policy can help keep your out-of-pocket costs affordable and help you keep your eyes and teeth healthy for as long as you need.
Medicare Supplement (Medigap) Savings in Huntington, WV
If you don't think you need all of the bells and whistles that come with a Medicare Advantage plan, then a Medicare Supplement Insurance plan (also known as a Medigap plan) might be better for you. These plans exclusively focus on providing benefits which help you cover the costs of Original Medicare coverage gaps – nothing more, nothing less. For many seniors, this simpler coverage is a more affordable option compared to Medicare Advantage.
There are 10 Medigap plans in all, and each plan is the same whether you want to purchase Plan A in California or Plan A in Kentucky. Plan A starts with the simplest amount of coverage and the plans get increasingly comprehensive as you go down the line. Some plans only protect against the holes in Part A coverage – these plans include plan A, D, K, and L. Considering that Medicare Part A only covers hospital costs, and considering how expensive hospital stays and procedures can be, it's understandable why the first step on any senior's shopping list would be to make sure these coverage gaps are taken care of.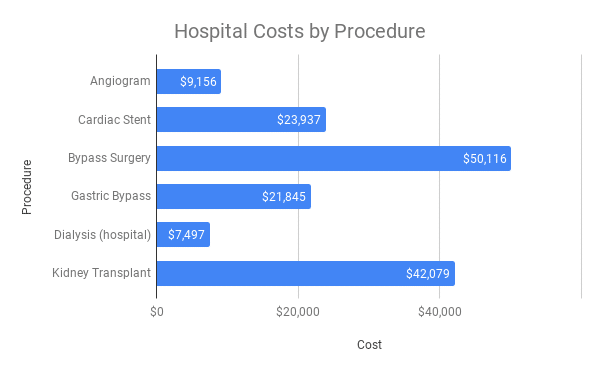 Odds are, however, that you care just as much about uncovered Part B Medicare expenses as you do Part A expenses. In that case, you can take a look at plans B, C, F, G, M, or N. All of these plans contain some or all of the Part A hospital expenses that the other four plans do. But they also contain things like travelers insurance, coverage for Part B coinsurance, and more. Obviously, the more coverage you purchase, the more your monthly premium will be. But that comprehensive monthly premium could be a small price to pay to protect yourself from out-of-pocket expenses in the future. Speaking of the future, you should know that Plan F is being phased out – but you can still get grandfathered into this comprehensive plan if you sign up for it before the year 2021.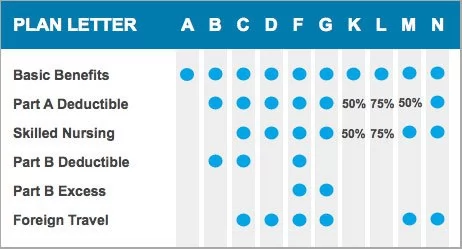 You're going to have to be a little proactive if you want extra benefits like prescription drugs, dental, or vision with a Medicare Supplement Insurance policy. Unfortunately, you won't have the option to add these coverages if you purchase Medigap. But purchasing dental and vision insurance separately could yield some savings benefits, especially in the form of senior discounts. And since you will still be enrolled in Original Medicare, you can also enroll in the Medicare Part D prescription drug plan for federal assistance with your prescription needs.
Whether you live in Huntington part of the year or all year, you deserve to have peace of mind knowing that you won't fall victim to substantial medical bills from gaps in your Medicare coverage. You'll only be able to do that with either a Medicare Advantage or Medigap insurance policy. Understanding the difference between the two can be confusing, and choosing the wrong one can cost you a ton of money. But we have the knowledge and expertise to help point you in the right direction – all you have to do is reach out and ask.
| | | | |
| --- | --- | --- | --- |
| Medigap Plan | Minimum Monthly Premium | Maximum Monthly Premium | Average Estimated Monthly Premium (Part B Premium Included) |
| Plan A | $75 | $198 | $272 |
| Plan B | $108 | $225 | $302 |
| Plan C | $128 | $256 | $328 |
| Plan D | $124 | $181 | $288 |
| Plan F | $128 | $247 | $323 |
| Plan G | $111 | $238 | $323 |
| Plan K | $48 | $104 | $310 |
| Plan L | $75 | $149 | $212 |
| Plan M | $112 | $185 | $248 |
| Plan N | $87 | $290 | $284 |