If you're like most seniors, you might think that you know everything about your hometown. Unfortunately, that's not always the case. For example, did you know that almost one-third of the seniors in Scranton, Pennsylvania don't have enough healthcare coverage to keep themselves protected from the dreaded Medicare coverage gaps? If you're not familiar with Medicare coverage gaps, here's the gist: there are certain hospital and cost-share expenses in the Medicare system which you will have to pay for 100% out-of-pocket unless you purchase the right supplemental coverage plan. Fortunately, through Medicare Advantage and Medicare Supplement insurance plans, that situation can be avoided. Let's take a look at a few of the numbers in the Scranton area.
Facts and Figures
There are 12,801 senior citizens living in Scranton right now

There are 9 hospitals in the Scranton area where seniors can get emergency and/or in-patient care

41% of Pennsylvania seniors have a Medicare Advantage plan

27% of seniors have a Medicare Supplement (Medigap) plan

Which leaves 32% of seniors potentially uninsured or underinsured against costly Medicare coverage gaps!
According to the above numbers, just about 4,096 seniors in the Scranton area suffer from a reduced access to healthcare. That is to say that only one out of every three seniors in the area have reliable and affordable access to healthcare. For the remaining 68%, healthcare options are either one or the other, oftentimes being neither reliable nor affordable, particularly for seniors caught in Medicare coverage gaps. Unfortunately, the problems only worsen with age. As people go up in years, their risks of developing age-related illnesses goes up hand-in-hand with their ages, leading to worsened quality of life and deteriorating health in the coming years. This can happen to anybody, regardless of your health today. The chart below showcases the current prevalence of a handful of these age-related illnesses in Scranton.
| | |
| --- | --- |
| Disease | Prevalence in Scranton |
| Arthritis | 30% |
| High Blood Pressure | 34% |
| Coronary Heart Disease | 8% |
| Diabetes | 11% |
| Kidney Disease | 3% |
Healthcare Costs in Scranton, PA
Unfortunately, as you grow older, your risk of developing an additional age-related illness isn't the only thing that you need to worry about. On top of the frustration and difficulty of dealing with finding treatment for an additional illness, symptoms related to age-related illnesses increase in both severity and frequency as you age. This means that both your need for treatment and your need for more advanced treatment will become more frequent with age. Given the fact that healthcare costs in general are rising each year, your out-of-pocket expenses incurred as part of a Medicare coverage gap are likely to also increase each year. Moreover, seniors are living longer now than ever before, increasing the amount of time in which an age-related illness could develop as well as worsen. The chart below shows the same age-related illnesses as before side-by-side with a low estimate of the annual cost of treatment in out-of-pocket expenses caused by Medicare coverage gaps.
| | | |
| --- | --- | --- |
| Disease | Prevalence in Scranton | Annual Cost of Treatment |
| Arthritis | 30% | $291 |
| High Blood Pressure | 34% | $354 |
| Coronary Heart Disease | 8% | $9,286 |
| Diabetes | 11% | $2,163 |
| Kidney Disease | 3% | $7,930 |
Medicare Advantage Savings in Scranton, PA
One of the two most common methods that seniors in the Joliet area are currently using to ensure that they have reliable access to affordable healthcare is through enrolling in a Medicare Advantage plan. These specific Medicare plans serve to replace your Original Medicare plan with a more comprehensive one. Some seniors believe them to be more effective and efficient than Original Medicare, but that will vary depending on your provider. Although Medicare Advantage plans replace your Original Medicare benefits with private insurance, the law requires that Medicare Advantage plans provide the same baseline level of care for any and all beneficiaries. What sets Medicare Advantage plans apart from Original Medicare, however, is the fact that many providers allow you the option of adding additional benefits to your coverage options in exchange for higher premiums. Of course, with access to state and federal subsidies, you might be able to obtain those extra features while still paying nothing in premiums.
One of the greatest benefits of enrolling in a Medicare Advantage plan is that many providers enable you to add coverage for prescription drugs at levels ranging from all-inclusive to covering solely the basics, depending on your prescription needs. This can be particularly helpful for seniors suffering from chronic health conditions, such as diabetes, because these plans can be expanded to provide additional coverage for medical equipment and other necessities, including glucose monitors and testing strips. In fact, for people with any of the aforementioned age-related illnesses, the savings can really add up after as little as one year. The chart below shows just how large these savings can become around the five- and ten-year periods.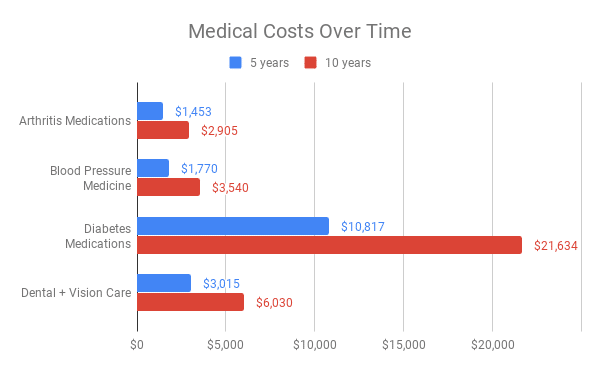 Medicare Advantage plans stand to save you even more money in the long run by providing additional benefits on top of what we have already mentioned. For instance, providers of these plans (listed in the chart below) often provide both dental and vision care as additional options for your healthcare needs. This is a benefit that is wholly unique to Medicare Advantage, which is to say that neither Original Medicare nor Medicare Supplement insurance can provide you with the same benefits. However, in the case of Medicare Supplement insurance plans, there are ways around this. We'll get to that in a bit.
Medicare Supplement (Medigap) Savings in Scranton, PA
Unlike Medicare Advantage plans, Medicare Supplement (also known as Medigap) plans do not replace your existing Medicare plan. Rather, they supplement it, as the name indicates. For the most part, Medigap plans are designed to help more so with expenses related to Medicare Part A than any other facet of Medicare. All in all, there are ten plans, divided into two categories, with each individual plan coming with its own specific costs and benefits. It's a complicated process, so don't hesitate to talk to one of the experts if we lose you along the way.
The first category includes the strikingly less comprehensive plans (Plans A, D, K, and L), but that doesn't mean that these four plans aren't great in their own way. If you spend a considerable sum of money on coverage gaps related to Medicare Part A (such as hospital stays and in-patient doctor's visits) but not very much or any on the coverage gaps related to Medicare Part B, then one of these plans should be all that you need. They serve to bridge the gap between what you can afford and what you need, bringing your healthcare back into the realm of possibility.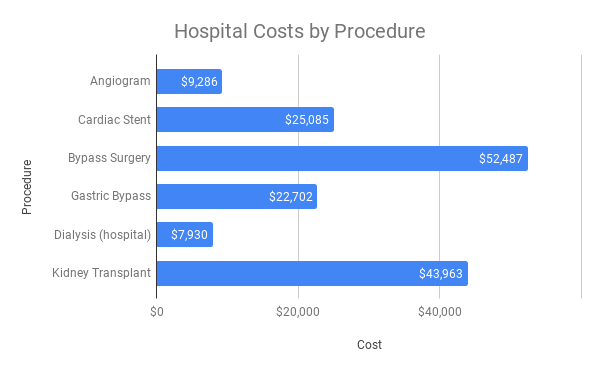 In that case, you're going to want to look into Medicare Supplement insurance Plans B, C, F, G, M, or N. Each of these plans helps not only to finance the coverage gaps inherent in Medicare Part A but also those in Medicare Part B, making these plans significantly more comprehensive than the other four mentioned above. Unfortunately, Medigap type F plans will no longer be available in 2021. This means that if you don't enroll soon and get grandfathered into those benefits, you're going to have to look into plans B, C, D, G, M, or N in order to receive a similar quality of coverage beginning in 2021.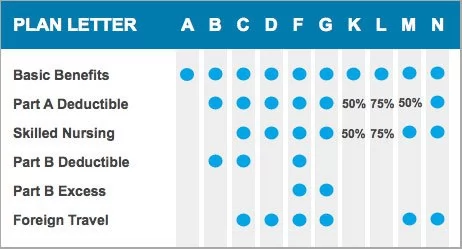 Unfortunately, Medicare Advantage plans are still vastly superior to Medigap plans in the following account: Medigap plans of either type might provide what you need in terms of healthcare insurance but don't provide any form of prescription drug, dental, or vision coverage. That means that, if you were to enroll in one of these plans, you would have to further supplement your supplemental insurance with a third, fourth, or potentially fifth provider. In reality, the number tends to stick at three or even two if your Medigap provider also offers supplementary coverage for these categories of care via a secondary option unrelated to your Medigap plan. This is a phenomenon that is gradually becoming more and more common with each passing year as businesses attempt to capitalize on this need by presenting you with better, cheaper options.
If you're still unsure of how Medicare Advantage or Medicare Supplement insurance works or which of the two is right for you, then don't worry. You're not alone in your confusion. Thousands of other seniors in the Scranton area suffer from the same lack of information. Fortunately, information is only a click away. Head over to Medigap.com today and begin speaking with the experts to gain the clarity and information that you both need and deserve. Take back control of your future today, before it's too late.
| | | | |
| --- | --- | --- | --- |
| Medigap Plan | Minimum Monthly Premium | Maximum Monthly Premium | Average Estimated Monthly Premium (Part B Premium Included) |
| Plan A | $45 | $168 | $242 |
| Plan B | $56 | $192 | $260 |
| Plan C | $67 | $248 | $293 |
| Plan D | $83 | $216 | $285 |
| Plan F | $111 | $212 | $297 |
| Plan F (high deductible) | $34 | $67 | $186 |
| Plan G | $108 | $195 | $287 |
| Plan K | $50 | $73 | $197 |
| Plan L | $70 | $91 | $216 |