Grand Forks is one of the most popular cities in North Dakota. It doesn't just have a higher population overall – it has a thriving community of seniors just like you who live there year-round. Living in Grand Forks and spending your golden years there means that you will have to get healthcare at some point or another. But your cost of care will largely depend on how well insured you are.
Facts and Figures
There are 6,605 senior citizens living in Grand Forks right now

There are 6 hospitals in the Grand Forks area where seniors can get emergency and/or in-patient care

17% of North Dakota seniors have a Medicare Advantage plan

51% of seniors have a Medicare Supplement (Medigap) plan

Which leaves 32% of seniors potentially uninsured or underinsured against costly Medicare coverage gaps!
One of the unfortunate realities of getting older is that your body starts to break down. This leads to the rise of chronic conditions in most people. Sometimes these conditions are minor and relatively inexpensive to treat, like arthritis or blood pressure that's a little high. But when you get into more serious diseases like diabetes, that's when your costs start to go up. Below, you can see which chronic conditions are most prevalent among Columbus residents.
| | |
| --- | --- |
| Disease | Prevalence in Grand Forks |
| Arthritis | 22% |
| High Blood Pressure | 26% |
| Coronary Heart Disease | 6% |
| Diabetes | 8% |
| Kidney Disease | 3% |
Healthcare Costs in Grand Forks, ND
Inflation doesn't just affect things like your grocery bill or utility costs. It applies to your health care expenses as well. The chart below has examples of what you might expect to pay for yearly medical treatment for the following chronic conditions. But it's difficult to know how much inflation will make these prices go up over time. And that's not even counting the difference between medical expenses which are paid for by Traditional Medicare – and medical expenses which aren't.
| | | |
| --- | --- | --- |
| Disease | Prevalence in Grand Forks | Annual Cost of Treatment |
| Arthritis | 22% | $291 |
| High Blood Pressure | 26% | $354 |
| Coronary Heart Disease | 6% | $9,393 |
| Diabetes | 8% | $2,163 |
| Kidney Disease | 3% | $8,509 |
Medicare Advantage Savings in Grand Forks, ND
Are you thinking about choosing Medicare Advantage? There are some things about Medicare Advantage policies which you should know before you make a final decision. For starters, these policies come from private insurance companies; the only real government involvement is the payment of your monthly premium, and the fact that these policies must legally provide the exact same medical benefits you would get from Traditional Medicare. Because the government pays your monthly premium, some seniors can get a plan for a very low price – sometimes as low as $0 per month. And that may include the option to add additional benefits. But most seniors will have to pay extra to add more coverage than what the federal government legally mandates.
But that's not all of the benefits you can get from Medicare Advantage. Many seniors enjoy the fact that all of their medical benefits are available under one single plan from the same company. It means that when they have to deal with claims and getting their medical costs covered, they only have to deal with one entity. Medicare Advantage plans have more flexibility to be uniquely tailored to you; but at the same time, they can get complicated and overwhelming because of this. Conversely, Medicare supplement plans are standardized and streamlined for simplicity.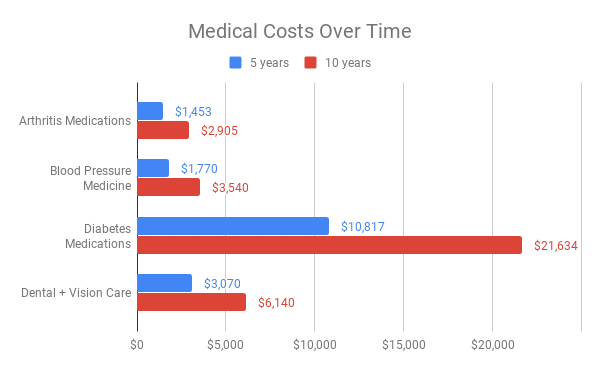 Unlike Original Medicare or a Medicare Supplement Insurance policy, you can add things like prescription drugs, vision, or dental directly to your plan. This means that you can manage all of these benefits and doctor appointments directly through your main insurance provider. You won't have to go to an outside company or pay a different premium to a different provider each month. Many seniors relish this convenience. Juggling your medical benefits, paying your bills, and getting everything in order among several different providers can be overwhelming for some. Being able to consolidate everything under the same plan is a blessing that some seniors may even be willing to pay a little extra for depending on their medical needs.
Medicare Supplement (Medigap) Savings in Grand Forks, ND
All of that being said, only 17% of Grand Forks seniors have chosen a Medicare Advantage plan. This is a little low compared to most other parts of the country. It's hard to say for certain why more seniors are passing up Medicare Advantage in Grand Forks, but it could be because they have simpler needs. Maybe they only want to cover the gaps in Original Medicare coverage, and nothing more. Maybe they don't need all the fancy bells and whistles that Medicare Advantage comes with (usually at a price). If any of these things sound familiar to you, then you may want to look at purchasing Medicare Supplement Insurance in North Dakota instead.
Let's say you don't have any of the chronic conditions we discussed earlier, so preventative care and management aren't an issue for you. In that case, you could save a decent amount of money by focusing on a Medigap policy which only covers the hospital expenses that Medicare doesn't cover. These gaps can be easily and affordably covered by Medigap plans A, D, K, and L. Things like extended hospital stays, hospital coinsurance, and even blood transfusions would otherwise be formidably expensive. And all you really need to do is pay one low premium per month in order to get that financial protection.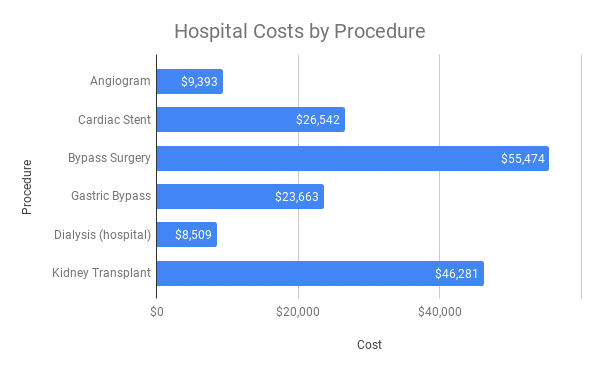 Most seniors, however, are concerned about the gaps in Medicare Part A and Medicare Part B; not just with their hospital costs. The remainder of the 10 Medigap plans – Plans B, C, F, G, M, and N – are the plans which not only tackle hospital costs, but also protect you from various gaps in Medicare Part B coverage. There is one other plan, Plan F, which is going to be phased out soon and won't be available for sale after the year 2020. The rest of the plans will all be available for the foreseeable future.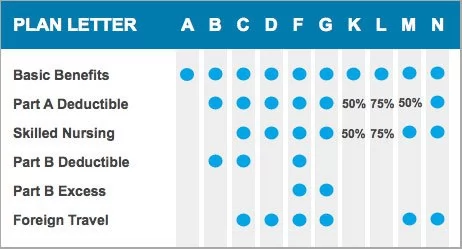 In order to get prescription drug coverage with a Medigap plan, you will have to enroll in the Medicare Part D prescription drug plan through the federal government. You may also want to explore local and state government prescription drug coverage programs in your area. The best place to find more information about those is through your local Department of Insurance. Also, unlike Medicare Advantage, you won't have the option to add dental or vision coverage to your Medigap plan. You will have to purchase such coverage separately from private entities, or pay for those costs 100% out-of-pocket. But most private options are relatively affordable and some of them even offer senior discounts. You just won't have the added convenience of managing all of your healthcare needs under the same plan the way you would with Medicare Advantage.
If you are 65 or older and plan to spend your golden years in Grand Forks, then you need to make sure you have adequate health insurance coverage. Medical costs are going up every single year, and the gaps in Medicare coverage which most seniors don't know about can get very expensive over time! If you're having trouble finding a plan, please call us. We have knowledgeable assistants standing by who can help you get an affordable and comprehensive plan in as little as a few minutes!
| | | | |
| --- | --- | --- | --- |
| Medigap Plan | Minimum Monthly Premium | Maximum Monthly Premium | Average Estimated Monthly Premium (Part B Premium Included) |
| Plan A | $60 | $222 | $277 |
| Plan B | $107 | $253 | $316 |
| Plan C | $113 | $287 | $336 |
| Plan D | $97 | $243 | $306 |
| Plan F | $115 | $284 | $335 |
| Plan F (high deductible) | $29 | $75 | $188 |
| Plan G | $99 | $244 | $307 |
| Plan K | $46 | $92 | $205 |
| Plan L | $78 | $126 | $238 |
| Plan M | $103 | $146 | $260 |
| Plan N | $82 | $221 | $287 |