There is a 50-50 split right now between seniors in Bowling Green who are ready for retirement, and senior citizens who are living themselves disastrously vulnerable Medicare coverage gaps. Are you in the group that's protected and secure, or is your financial safety at risk? If you don't currently have Medicare Advantage, Medicare Supplement Insurance, or some equivalent type of coverage, you could be putting your life savings at risk. But it's not too late to fix your situation and protect your nest egg. All you have to do is read about your local options and let us help you make a choice.
Facts and Figures
There are 7,592 senior citizens living in Bowling Green right now

There are 8 hospitals in the Bowling Green area where seniors can get emergency and/or in-patient care

28% of Kentucky seniors have a Medicare Advantage plan

22% of seniors have a Medicare Supplement (Medigap) plan

Which leaves 50% of seniors potentially uninsured or underinsured against costly Medicare coverage gaps!
Most people don't think much of chronic illness – until it's their turn to get diagnosed, that is. And with as many as 20% of Bowling Green residents having high blood pressure alone, you might have a lot more to worry about than you think. Chronic disease isn't something that's going to go away. It's only going to get more expensive to manage overtime. And if you don't manage it properly – weather due to the expense, or for other reasons – it can drastically shorten and impede your quality of life.
| | |
| --- | --- |
| Disease | Prevalence in Bowling Green |
| Arthritis | 18% |
| High Blood Pressure | 28% |
| Coronary Heart Disease | 6% |
| Diabetes | 7% |
| Kidney Disease | 3% |
Healthcare Costs in Bowling Green, KY
If you're comparing chronic illness to an acute condition, you may think that something like cancer would be much more expensive than 25 years of arthritis treatment. But you'd likely be wrong. Managing a chronic illness requires more frequent doctor care, usually requires one or more prescriptions, and may even require a few or several outpatient procedures to manage your symptoms. This all adds up over time. And we sincerely regret to inform you that the numbers in the chart below are low-ball estimates – there's a chance your expenses could be even higher.
| | | |
| --- | --- | --- |
| Disease | Prevalence in Bowling Green | Annual Cost of Treatment |
| Arthritis | 18% | $280 |
| High Blood Pressure | 28% | $288 |
| Coronary Heart Disease | 6% | $7,302 |
| Diabetes | 7% | $2,158 |
| Kidney Disease | 3% | $6,291 |
Medicare Advantage Savings in Bowling Green, KY
At 28%, Medicare Advantage is the more popular choice among seniors in Bowling Green. But why is that? After all, purchasing a Medicare Advantage plan means that you are replacing your federal Medicare benefits with a private health insurance plan from a major medical health insurance company. But this isn't exactly as scary as it sounds. For one, these companies are legally required to sell you the exact same benefits and coverage you would get with Medicare Parts A and B. Furthermore, in exchange for alleviating the government's burden for your health care, they make sure funds are set aside to help pay your Medicare Advantage premium – sometimes you can get your insurance for as low as $0 per month if this works out in your favor.
On top of that, you can purchase extra coverage and benefits and add them on to your Medicare Advantage policy. Just remember that the more care you purchase, the more your monthly premiums will cost. But thanks to your monthly premium discounts from the federal government, you can still get very comprehensive care at a very fair price. And you get to manage all of these things under one, single, solitary policy, which alleviates the burden of dealing with multiple insurance providers like many seniors have to.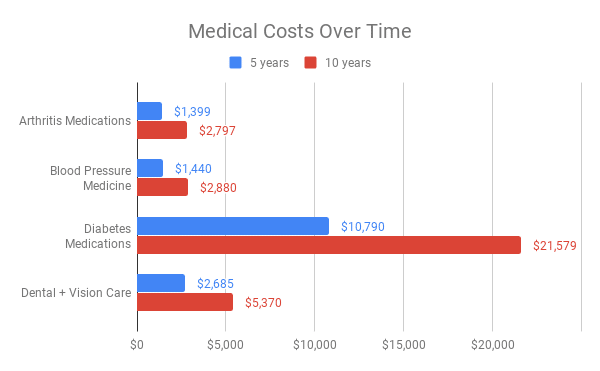 Since this all sounds like such a great deal, why bother going with anything else? Well, for some seniors, there is such a thing as too much insurance – especially if you're on a limited budget. For some other seniors, the medical networks that Medicare Advantage plans adhere to might be too restrictive and they might not have access to the care they need. If you sit down with a Medicare Advantage representative and start to feel like such a plan might not work for you, don't worry. You still have at least one other option: Medicare Supplement Insurance (Medigap).
Medicare Supplement (Medigap) Savings in Bowling Green, KY
In many ways, makeup and Medicare Advantage are almost complete opposites. Medicare Advantage tries to cover everything; Medigap, on the other hand, only tries to cover those gaps in your Medicare coverage so that you can keep your government benefits and enjoy quality care at an affordable price. Medicare Advantage is customizable, whereas the most customization you can get from Medigap is being given the option to choose between 10 different plans, each one with a different set of options and coverages. All of these plans are standard across all 50 states, so you'll get the same benefits with Medigap Plan F in Kentucky that you will in Kansas or Missouri.
There are many expenses that you may not be currently anticipating from the coverage gaps in Medicare Part A. Those gaps include things like extended hospital stays, coinsurance costs, extra blood transfusions, and more. Medigap plans A, D, K, and L are designed to cover you for the vast majority of these gaps. These four plans also tend to come with lower monthly premiums than the other six, but that's only because they don't do much to protect you from Part B Medicare coverage gaps. So the good news is they can save you money in the long run on lower premiums – but your coverage won't be as comprehensive.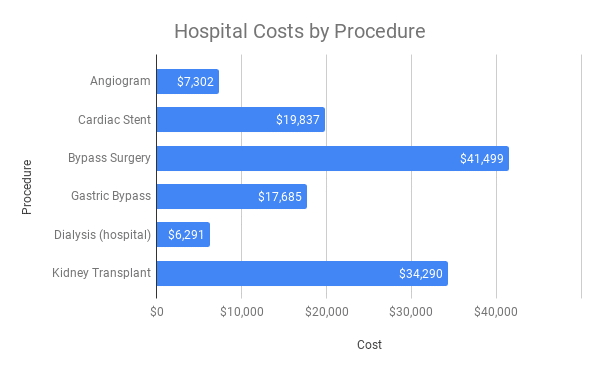 Medigap plans B, C, G, F, M, and N might cost you a little more in monthly premiums up front, but could save you from substantially higher medical bills in the long run. And the more comprehensive the coverage you choose, the more true this will be and the more you can save. Medigap Plan F is the most comprehensive because it is the only plan that covers both your Medicare Part B deductible and your Medicare Part B excess charges. Unfortunately, Plan F is only open for enrollment until the end of 2020. After that, it will be gone forever, and the only seniors who will have access to those benefits are those who enrolled before the deadline. So if you're looking for comprehensive coverage but don't want to break your wallet on a huge, cumbersome Medicare Advantage policy, you should act quickly if you want Medigap Plan F.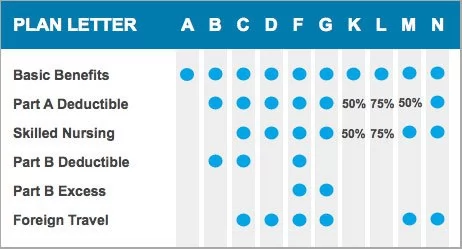 So what if you want the extra coverage that Medicare Advantage usually provides, but you'd rather stick with your federal benefits and supplement them with Medigap? It's actually not that difficult to piecemeal the coverage you need from a few different providers. All you have to do is call around and find some low-cost, trustworthy dental and vision insurance sellers in your area. You can enroll year-round anytime you want, so these aren't difficult to find. You should also enroll in Medicare Part D in order to help you with your prescription drug costs. There is a slight gap in coverage between your annual maximum spending limit and the beginning of qualifying catastrophic coverage in Medicare Part B. While you're in that gap, you may have to pay for up to 25% of your prescription cost out of pocket – but most seniors never run into this problem.
We understand this can be a difficult decision to make. And if you're trying to hurry up and make it right now before it's too late, you may feel overwhelmed with pressure and unanswered questions. But we are more than happy to help. You can call or email us at any time, and one of our customer service representatives will get back to you as soon as possible. From there, we can work together to find you the best deal on the coverage that's right for you.
| | | | |
| --- | --- | --- | --- |
| Medigap Plan | Minimum Monthly Premium | Maximum Monthly Premium | Average Estimated Monthly Premium (Part B Premium Included) |
| Plan A | $68 | $159 | $249 |
| Plan B | $93 | $192 | $278 |
| Plan C | $112 | $200 | $292 |
| Plan D | $98 | $159 | $264 |
| Plan F | $108 | $241 | $310 |
| Plan F (high deductible) | $27 | $60 | $179 |
| Plan G | $100 | $183 | $277 |
| Plan K | $48 | $78 | $199 |
| Plan L | $86 | $116 | $237 |
| Plan M | $111 | $148 | $265 |
| Plan N | $81 | $137 | $245 |