By now, you're probably somewhat aware of the costly gaps in coverage currently plaguing Medicare Parts A and B. The next step is to figure out what you're going to do about it. As a senior citizen, your health is literally on the line. And as a resident of Hilo, you face some uniquely specific challenges when it comes to finding the most affordable health care you can get.
Facts and Figures
There are 8,436 senior citizens living in Hilo right now

There are 8 hospitals in the Hilo area where seniors can get emergency and/or in-patient care

45% of Hawaii seniors have a Medicare Advantage plan

2% of seniors have a Medicare Supplement (Medigap) plan

Which leaves 53% of seniors potentially uninsured or underinsured against costly Medicare coverage gaps!
If you're over the age of 60, then you're probably starting to worry about chronic disease and proper healthcare management. Unfortunately, this is easier said than done – especially with certain conditions. Right now in Hilo it looks like arthritis and high blood pressure are nearly tied for 1st place when it comes to chronic conditions that seniors struggle with. In the beginning, getting diagnosed with these conditions and managing them properly might not seem that troubling or expensive. But as time goes on, that will likely change.
| | |
| --- | --- |
| Disease | Prevalence in Hilo |
| Arthritis | 21% |
| High Blood Pressure | 28% |
| Coronary Heart Disease | 6% |
| Diabetes | 10% |
| Kidney Disease | 3% |
Healthcare Costs in Hilo, HI
Paying for the care you need to keep your chronic conditions in check, though, is a different story. Preventative care and regular doctor appointments are essential for this process. Luckily, seniors in Hilo enjoy a lower cost of living when it comes to medical expenses compared to other parts of the US. But that doesn't mean you should get comfortable. Just because your annual costs of treatment are relatively low right now doesn't mean that they will stay this way in the future.
| | | |
| --- | --- | --- |
| Disease | Prevalence in Hilo | Annual Cost of Treatment |
| Arthritis | 21% | $291 |
| High Blood Pressure | 28% | $354 |
| Coronary Heart Disease | 6% | $8,626 |
| Diabetes | 10% | $2,163 |
| Kidney Disease | 3% | $8,209 |
Medicare Advantage Savings in Hilo, HI
So how do you protect yourself from these expensive coverage gaps? The vast majority of seniors choose between one of two solutions: Medicare Advantage, or Medicare Supplement Insurance (Medigap). Medicare Advantage in Hawaii, as you saw, is a highly popular option. Medicare Advantage policies are approved by the federal government and sold by private health insurance companies as a replacement for Traditional Medicare. They must legally provide you with the exact same benefits you would get if you had stayed in the federal Medicare program. But they often contain additional benefits on top of that if you choose to purchase them. What's more is that the federal government pays a large share of your monthly premium for you, sometimes making these plans as affordable as $0 per month.
Medicare Advantage plans can be large and cumbersome. But they also offer the most customization options. If you have specific or unique medical needs, or if you want to take advantage of the fact that you can get all of your medical needs provided for by Medicare Advantage instead of juggling multiple insurance policies, then you may want to take a closer look at Medicare Advantage in Hawaii. Just make sure you closely discuss the gaps in Original Medicare coverage with your Medicare Advantage insurance agent, along with the additional coverage options you can purchase in order to make sure that your benefits are properly supplemented.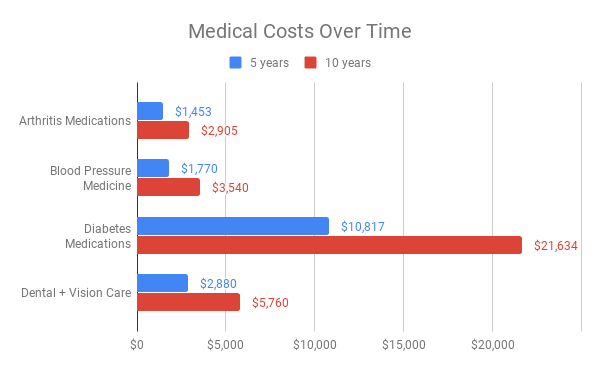 One extra convenience seniors get from a Medicare Advantage plan that they can't get anywhere else is the addition of dental and/or vision benefits to your comprehensive insurance plan. If you want either or both of these benefits with, for example, a Medicare Supplement Insurance plan, you have to purchase it separately from a different provider. But purchasing these benefits with a Medicare Advantage plan gives you the ease of dealing with only one insurance company for all of your medical needs, including vision and dental. But this isn't always the most affordable option, so you may have to decide whether the convenience is worth the price tag or not depending on what is available near here.
Medicare Supplement (Medigap) Savings in Hilo, HI
Not every senior is going to find a Medicare Advantage $0 premium plan available in their area. Furthermore, some people may prefer to deal with Original Medicare as opposed to more headaches and red tape from a private insurance company. If this sounds like you, you might want to look at a Medigap supplement instead. Medigap (Medicare Supplement Insurance) is technically private health insurance, but it works side by side with your federal Medicare benefits and supplements whatever medical needs that Medicare won't provide for. Your Medicare will still be the main focus; but your Medigap insurance will be there to back it up when you hit a coverage gap.
Plans A, D, K, and L are the Medigap plans which exclusively target the coverage gaps in Medicare part A. Plan D is the most comprehensive of these four, and also offers a foreign travel benefit. If you think you have your Medicare Part B costs taken care of, you can save money by looking at one of these four plans. They typically have lower monthly premiums than what you might find on a more comprehensive Medigap plan.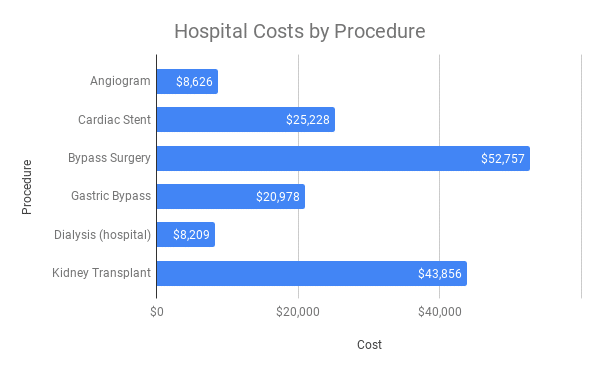 Like Medicare Advantage, Medigap policies are administered by private companies. For the more comprehensive plans, all you really need to worry about is paying your premium every month on time and you will enjoy those benefits for the rest of your life. You cannot be suddenly rejected due to a change in your health status. The only other instance in which you could lose your Medigap coverage is if the company goes under financially.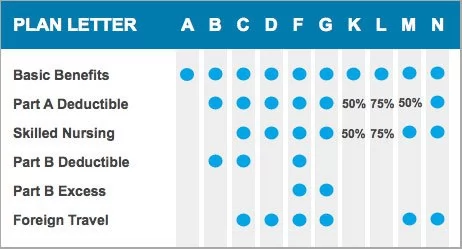 Because Medigap plans are narrower in scope than Medicare Advantage, you won't have the luxury of adding additional coverages like dental or vision to your plan. And if you want prescription drug assistance, then you'll have to sign up for Medicare Part D. You can still shop around for local dental and/or vision insurance at your leisure. But if you find it, you'll have to purchase, pay for, and manage those plans separately from your Medicare benefits and your Medigap policy. Luckily, some vision and dental insurance providers offer discounts for seniors – so be on the lookout for those!
It's unfortunate that medical care is so expensive right now. What's even more unfortunate is the fact that this isn't going to change anytime soon – in fact, it will likely get worse in the near future. But there are easy and affordable ways you can protect yourself from many of the most expensive Medicare coverage gaps that seniors like you are vulnerable to. If you reach out and contact us today, we can connect you with a representative who will be happy to clear up any confusion you may have and point you in the right direction toward a Medicare supplement policy that is right for you.