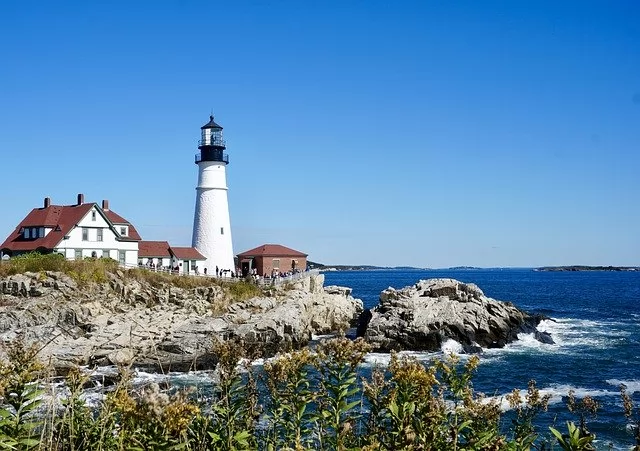 Are you seeking the perfect retirement destination combining natural beauty, cultural attractions, and excellent healthcare options? Consider retiring in New England. This region of the United States is home to many great cities and towns that offer all of the above and more. In this blog post, we'll explore New England's top 5 places to retire.
Why retire in New England?
New England is an attractive retirement destination for several reasons. Firstly, the region boasts some of the most beautiful landscapes in the United States, including rugged coastlines, verdant forests, and sparkling lakes.
Retirees who enjoy outdoor recreation will appreciate ample hiking, skiing, fishing, and more opportunities. Secondly, New England has many historical and cultural attractions, including museums, theaters, and festivals.
Retirees who enjoy exploring new places and learning about history and culture will find plenty to keep them busy. Finally, New England offers some of the best healthcare options in the country, with many top-rated hospitals and medical centers.
Natural beauty and outdoor recreation
New Hampshire, Vermont, Maine, Connecticut, and Massachusetts are home to some of the most beautiful natural landscapes in the United States.
Portsmouth, New Hampshire, for example, is situated on the coast and offers plenty of opportunities for boating, fishing, and walking along the beach.
Burlington, Vermont, is located near the Green Mountains and offers hiking, skiing, and mountain biking opportunities.
Rich history and cultural attractions
Mystic, Connecticut, is home to the Mystic Seaport Museum, which showcases the region's rich maritime history.
Portland, Maine, is known for its vibrant arts scene and boasts several galleries and theaters. Northampton, Massachusetts, is a charming college town with a bustling cultural scene.
Excellent healthcare options
New England is home to many top-rated hospitals and medical centers, including Massachusetts General Hospital, Brigham and Women's Hospital, and Dartmouth-Hitchcock Medical Center.
Top 5 places to retire in New England
#1 Portsmouth, New Hampshire
Portsmouth is the perfect location if you've always imagined retiring by sea. This coastal city combines the exciting feeling of bustling city life and the comforting appeal of rural family living.
Portsmouth has been dubbed the new Boston for its growing population of diverse and accepting communities.
#2 Waterbury, Vermont
Home to the Ben & Jerry's ice cream factory, Waterbury is a flourishing town that's extremely safe for adults, children, and seniors.
It ranks 97% safer than all other U.S. cities, so you won't have to worry about crime in retirement.
Whether you're looking for a downtown apartment or a house on the town's rural outskirts, it's easy to find a spacious and affordable home.
#3 Portland, Maine
Portland's waterfront, neighboring islands, and abundant activities make it a natural draw for residents and tourists alike.
The city has its lively culture, with a fruitful art scene through its dozens of museums and galleries.
Portland is also home to some of the country's award-winning restaurants, so you can try new cuisines all year round.
#4 Guilford, Connecticut
While it's known for its vast farmland and quiet reputation, Guilford, Connecticut, has something for everyone to enjoy.
The town of 22,000 people has many shops and restaurants in the Town Green and is full of open space trails for walking, hiking, or bike riding.
#5 Plymouth, Massachusetts
Just minutes from Cape Cod, Plymouth is located on the shore of southwestern Massachusetts.
The ocean-side town is known as "America's Hometown" for its simplicity and status as the United States' oldest municipality.
Its prime location on the Atlantic Ocean makes it a relaxing escape from the fast-paced Boston, just an hour away.
Residents enjoy activities like fishing, whale spotting, and kayaking when the weather permits. New England is a beautiful and exciting region to retire in, with many great cities and towns to choose from.
The Choice Is Yours
You can find the perfect place to spend your golden years by considering your lifestyle, interests, and budget.
Contact a local real estate agent or retirement specialist to learn more and plan your retirement today.
New England is full of choices, but your lifestyle and environmental preferences ultimately dictate your retirement location.
Hopefully, a few cities or towns on this list caught your eye and will be your new home soon! No matter where you go, we wish you the best of luck searching for the perfect retirement place.
---
---